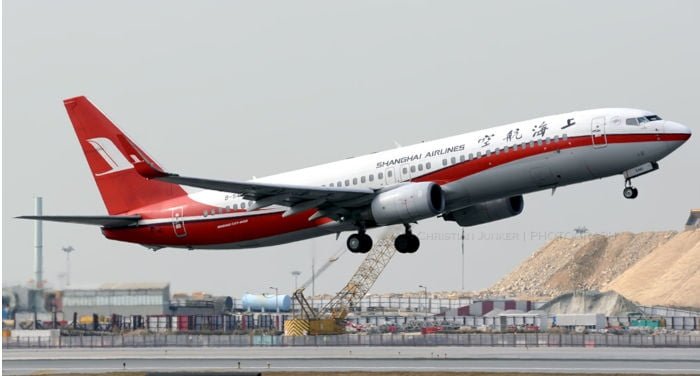 What is China's 10 year visa?
Following an APEC meeting in Beijing in 2014, Barack Obama and the current president of China, Xi Jinping, announced that they will start offering a long term visa solution.
That's how the idea about the 10 year visa came up.
Seeing increased tourism and business activities, the visa significantly reduces the hurdles for travelers, investors and businessmen who visit China frequently.
With that said, there's not really anything that speaks against the visa for less frequent visitors either. If I was an American citizen, I'd apply for the visa, even if I planned to visit China for the first time.
Not only is the application process surprisingly easy, you'll get the visa in around 2-4 days and at a very low cost (more about that later).
One misconception is that foreigners are able to stay in China for 10 years in a row. That's not the case. The 10 year visa allows you multiple entries into the country, with a predefined maximum stay each time.
Also, at the moment, only citizens (or at least legally resident, for instance possessors of a US Green Card) from one of the following countries can apply: United States, United Kingdom, Canada, Israel, Argentina.
What kinds of 10 year visas are available?
Many people believe that the 10 year visa is available for tourists and travelers only. Wrong.
At the moment, you can apply for four different kinds of 10 year visa.
Below I've listed the four 10 year visa options available and the amount of days you can stay during each visit.
Tourist visa (L): 60 days
Business visa (M): 60 days
Family Reunion visa (Q2): 90 days
Private Visit (S2): 120 days
For those who are not familiar with the different visa, I've included a brief explanation about each below.
I won't go into details, as we've already written a comprehensive guide, explaining how to get a visa in China. I highly recommend you read the guide, if you want to know more details about the options available.
Tourist visa (L)
If you're going to China for traveling purposes, to visit friends, or to visit your family members for less than 60 days, then the tourist visa is for you.
The application process is very similar to a regular tourist visa, which is valid for 30 days.
Keep in mind that you need to provide a travel itinerary / purpose of your stay. You also need a return ticket before your first entry to China.
You can read our separate article if you want to learn more about the tourist visa.
Business visa (M)
The Business visa is issued for foreigners who plan to visit China for business, such as meetings and trade fairs.
To be granted the visa, you'll need to get an invitation letter from a host within China, including their business letter and an official stamp.
As shown above, the visa allows you to stay in China for 60 days at a time.
If you want to learn more, we've written an in-depth guide about the Business visa and where you'll learn all the details about the visa.
Family Reunion visa (Q2)
The Family Reunion Visa comes in two different forms called Q1 and Q2.
The difference between the two is that the Q2 visa allows you to stay in China for a maximum period of 180 days. The Q1 visa, on the other hand, allows visitors to stay in China for more than 180 days.
While the Q2 visa requires that you provide an invitation letter from a Chinese citizen or a permanent resident in China, the Q1 visa requires more documentation.
Private Visit visa (S2)
The S2 visa is similar to the Q1 and Q2 visa. It's used for foreigners that want to visit relatives or family members in China.
The same as it goes with the Q2 visa, the S2 visa will allow you to stay in China for up to 180 days.
Which nationalities can get the 10 year visa?
At the moment, citizens from the following countries can apply for 10-year visa to China:
The United States
The United Kingdom
Argentina
Canada
Israel
Persons in Argentina and Brazil are only able to apply for 10-year Tourist visa (L) and Business visa (M).
Citizens in the US, the UK, Canada and Israel can also apply for 10 year Family Reunion visa (Q2) and Private Visit visa (S2).
Keep in mind that you don't necessarily need to be an American citizen to apply for the visa. If you're a foreign resident in the US, you can apply for the 10 year visa, but need to prove that you have a Green Card.
Can I work with a 10 year visa in China?
This is a question many people ask, especially as you're able to apply for a 10 year Business visa.
Yet, the simple answer here is no. Sure, you can visit China for up to 60 days at a time to attend meetings, trade fairs and more.
That said, you cannot take up employment with a Chinese company, stay there long term, and get paid locally, if you have a 10 year visa.
To legally work in China, you need to have a valid Chinese work visa, referred to as Z visa. For more information, please read our separate guide.
What documents do I need when applying for the 10 year visa?
The 10 year visa application procedure is similar to that of a normal visa.
To be granted the visa, you generally need to provide the following documents:
One 10 years China visa application form, filled out and with a recently taken photo. Tick the box that shows "10-Year Visa". If that doesn't exist on the form, look at section 2.2 where it shows "Other", here you can write "10 years".
A valid passport. If you're a US citizen, the validity of the passport should be at least one year.
Other documents to verify your stay in China. For example, travel itineraries, hotel bookings or invitations from a friend.
When you've managed to collect the above documents, simply go to your nearest consulate or embassy, or to a CVASC if you're from Canada, and submit the application.
How much does it cost?
Fees differ and nationals in some countries are even exempt from paying any visa application fees. The fees are currently as follows (by country):
The US: US$140
The UK: £85
Canada: C$100
Argentina: US$150
Brazil: R$160
Israel: ₪100
Keep in mind that fees are subject to change. If you want the latest rates, be sure to contact your general consulate or embassy for the latest information.
What should I do if my passport expires when having the visa?
Regulations differ depending on where you come from. For example, in the US the visa will still be valid when your passport expires. As a short-term solution, you simply have to carry the old passport (having the visa) with you.
In addition, the information needs to be consistent with the old passport. If you get married and change your surname, you need to apply for a new visa.
If you're Canadian, your visa will expire along with your passport.
How many times can I apply for the 10 year visa?
As the 10 year visa was launched in 2014, no one has held a visa that expired.
At the moment, there's no official rule that restricts the number of times you can apply for the visa.
How long does it take to apply for the 10 year visa?
If you provide all necessary documents, it usually takes between 2 to 4 days until you receive the visa.
However, be sure to add some extra time, in case unforeseen issues occur.
Photo Credits:

B737-800WL | Shanghai Airlines | B-5461 | VHHH by Christian Junker | Photography