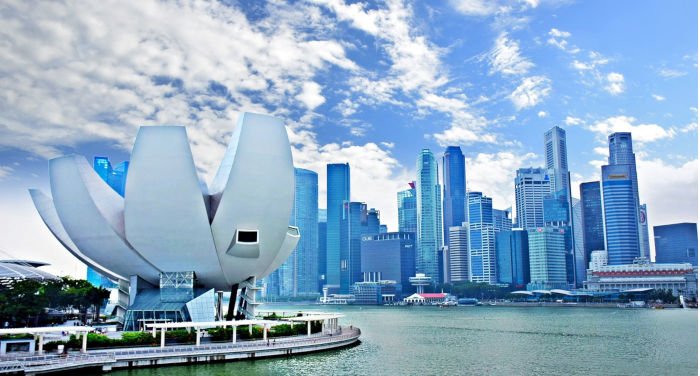 Singapore is one of the most visited states in Asia, being the financial hub of Southeast Asia, it's not strange. This tiny state has so much to offer, including great food, a genuine and unique culture, and numerous business opportunities.
Before you book your trip to Singapore, you must understand whether you need a visa or not and what regulations apply. You don't want to end up standing at the airport and get refused entry.
In this article, I will explain about the visa regulations in Singapore, what documents you need when applying, how long it takes, how much it costs, and more. If you have any questions or recommendations, feel free to drop a comment below.
Do I need a visa to Singapore?
Singapore has comparably relaxed visa regulations and most visitors can enter the country without the need for applying for a tourist visa. Almost 80% of people around the world can enter Singapore without a visa and can stay for as long as 30 to 90 days.
Below I've listed countries from which citizens can enter Singapore between 30 to 90 days without the need to apply for a visa.
90 days visa free
EU Countries
The US
South Korea
Australia
New Zealand
Norway
Switzerland
30 days visa free (examples)
Canada
Japan
ASEAN countries
Mexico
Turkey
South and Central American countries
Citizens from India, Russia, and China, on the other hand, can apply for e-visas online. This is a swift process that generally takes 3 to 5 days.
So, applying for a tourist visa to Singapore is fairly easy. It's a highly digitized society where you can find much information and manage applications online.
If you want to read more about the regulations, I recommend you to check the Immigration & Checkpoints Authority and the Ministry of Foreign Affairs websites for more information.
There's plenty of information available on these websites.
How long does it take to process a Singapore visa?
Tourist visas can be processed in as little as 24 hours if you use the express service of an agent. Of course, this will set you back a bit more money, but can be worth it if you're short on time.
If you decide to use the standard service of an agent, which is common, it normally takes 3 to 5 working days after the visa application has been submitted by your visa agent.
Work visas can take as long as 6 to 8 eight weeks to process. The time needed highly depends on if you apply online or in person. It takes around 7 working days to process an S Pass online, but can take as much as 5 weeks if you apply in person.
It generally takes 7 working days to 5 weeks to process applications for work visas for students and trainees.
How much does a Singapore visa cost?
Applicants need to pay the following fees when applying for a Singapore visa:
Consulate Fee
AVA (Authorised Visa Agents)
Service Provider Fee
GST
in.Musafir.com currently displays the following fees for Indian citizens:
Consulate Fee: Rs 1,550 / SGD 30 (USD 21.83)
AVA (Authorised Visa Agents): Rs 300 (USD 4.22)
Service Provider Fee: Rs 669.5 (USD 9.41)
GST: Rs 120.5 (USD 1.69)
Thus, the total cost is Rs 2,640 (USD 37.18), which is reasonable compared to when applying for visas for China, for example.
I'm not sure why the Singaporean government shows the agent service fee in Indian Rupee, but I presume that it's due to the high amount of Indian tourists visiting Singapore.
What are the different types of Singapore visas?
You can find various visa options in Singapore that serve different purposes. Below I've listed some of the most common visa options available.
Visiting Visas
APEC Business Card (ABTC)
Tourist Visa
e-Visa
1. APEC Business Travel Card (ABTC)
As we have explained in our separate guide about how you can get a visa in Hong Kong, the APEC Business Travel Card is used among business-persons that travel frequently between APEC member countries.
The card was created to make it easier for these people to travel in and out of the member countries, to let them save time and make the process more efficient. The card looks like an ID card and is made of plastic. It will allow you to visit the member countries multiple times for 2 to 3 months each time, without the need of applying for a visa.
Some of the member countries of APEC are:
Australia
Chile
Indonesia
Japan
Republic of Korea
Malaysia
Mexico
New Zealand
The Philippines
Russia
Singapore
Thailand
Vietnam
To see the whole list, I recommend you to check our article (see link above) where we explain how you can get a visa to Hong Kong.
2. Tourist Visa
Persons who come from countries that aren't eligible to visit Singapore without a visa need to apply for a tourist visa. That said, travelers generally don't need visas for leisure or business purposes if they visit Singapore for 30 to 90 days.
The most common option is to apply for a tourist visa with an agent, that can guide you through the application process. It will only take a few days and cost you around USD 30 – 35 in total (including government fees).
3. eVisa
The eVisa is only for tourism purposes and is widely used among Indians that visit Singapore. As it speaks, it's a digital visa that you can apply for online, it's often done with the help of agents.
To check the eVisa status, simply follow the below steps:
1. Visit the Immigration & Checkpoints Authority (ICA) website at www.ica.gov.sg
2. At the homepage, scroll down to "Frequently Accessed eServices"
3. Click on "Visa(SAVE)"
4. Scroll down and click on "Status Enquiry"
5. Input your "Application Reference Number" and "Travel Document Number"
6. If your application is approved, click on "Proceed" to get a copy of the eVisa
Work Visa
Work passes and permits are divided into the following sections. I won't go into details for each visa type, but recommend you to visit the Ministry of Manpower's website directly instead.
Professionals
Skilled and semi-skilled workers
Trainees and students
Family members
Exemptions and working while on a visit pass
1. Professionals
Employment Pass (EP): used for foreign professionals, managers and executives who must earn a minimum of SGD 3,600 per month and have acceptable qualifications.
EntrePass: For entrepreneurs who wish to start a new business in Singapore.
Personalised Employment Pass (PEP): Can be used for foreigners who already have an EP and high salaries. It offers more flexibility than the EP.
2. Skilled and semi-skilled workers
S Pass (SP): Lower requirement than EP. For mid-level skilled persons, they must earn at least SGD 2,300.
Work Permit for Foreign Workers: For workers in manufacturing, construction, process or services sector, and similar and that are semi-skilled.
For more information about the other pass types for skilled and semi-skilled workers, students, and trainees, I recommend you check this website.
3. Trainees and students
Training Employment Pass: This employment pass is used for foreigners who will undergo training in Singapore. You must earn at least SGD 3,000 to get a hold of this employment pass.
Work Holiday Pass (under Work Holiday Programme): This visa was created for graduates and students aged 18 to 25 that wish to work and be on holiday in Singapore for a maximum period of 6 months.
To check other trainee and student passes available, you can check the Ministry of Manpower's website.
For more information you can read our complete guide on Singapore work visa
4. Family members
Dependant's Pass: This pass is typically used among children and spouses of EP and S Pass holders in Singapore.
Long Term Visit Pass: Used for parents, common-law spouses, step-children or handicapped children of Employment Pass or S Pass holders.
Again, to check other passes available for family members, you can check the Ministry of Manpower's website.
Where can I get a Singapore visa?
The most common option (among Indians, for example) is to apply for an eVisa online and with the help of an agency. Musafir is one of the biggest agencies, for example, that can help Indian nationals to apply for a visa, costing Rs 2,640.
It will only take 5 working days in general and you'll be eligible to stay in Singapore for up to 30 days.
If you want to know more about approved visa agents that are authorized to issue Singapore visas to foreigners, simply check Annex A on the Ministry of Foreign Affairs website.
What are the documents required for a Singapore Visa?
Tourist Visa
To apply for an entry visa for business or social purposes, you need to prepare the following documents:
Filled in Form 14A, signed by yourself
Valid passport with at least 6 months validity on the date of entry into Singapore
2 passport-size colour photographs taken within the last three months
Additional supporting documents, such as Form V39A (Letter of Introduction for Visa Application (LOI)), may be required on a case-by-case basis.
Regarding the Letter of Introduction, keep in mind that the local person who invites you must be a Singapore PR or a Singapore citizen and at least 21 years old. If you visit Singapore for a business visit and apply for an entry visa, your local contact must also act on behalf of the Singapore-registered company.
Employment Pass and S Pass
Applicants for Employment Pass (EP) normally need to provide the following documents:
Personal particulars page of your passport
Explanation letter and supporting documents
An affidavit
Company's latest business profile or instant information registered with ACRA
Candidate's educational certificates, e.g. degree certificate. You need additional documents
If you come from India or China, additional documents are needed. For more information, check the Ministry of Manpower's website.
Entry Requirements to Singapore
Passport/travel document with > 6 months validity, from the time of departure
Have an onward or return ticket
Proof of sufficient funds for the duration of stay in Singapore
Filled in Disembarkation/Embarkation Card
Entry documents such as a visa to the next destination (if applicable)
Have a visa and/or a yellow fever vaccination certificate for entry into Singapore (if applicable)