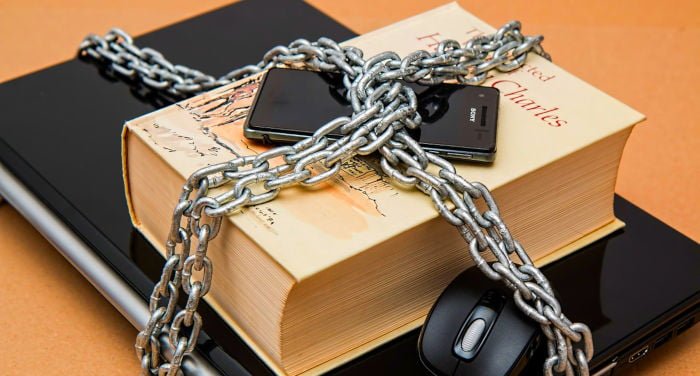 One of the common questions that people going to China will ask themselves is how they can communicate with people outside of the country. The purpose of this article is to present and analyze each of the possibilities for making calls and video calls from China.
As you should already know, a large number of apps and websites can't be accessed freely in China, and you are going to need a VPN or an alternative system to get around the Great Firewall of China.
Click here to find out the best VPNs for China (updated monthly)
Calling from China – Table of contents
Using Skype in China
Despite the fact that some inaccurate news is still circulating online, Skype is NOT blocked in China.
However, if you try to download the Skype app on the iOS app market or one of the Android markets (Google Play is blocked) once you're in China, you won't find it. In addition, if you want to access the Skype webpage, you will be redirected to a Chinese webpage (skype.gmw.cn) where you will download a modified version of Skype that complies with Chinese regulations. Complying with Chinese regulations means that communications are redirected (and monitored) via a Skype partner in China.

If you want to use Skype in China, I recommend that you download it to all of your devices before going, or if you're already in China, that you download it with a VPN active directly from the official website and not from the Chinese version.
The quality of calls and video calls with Skype from China is a bit lacking and it's a good idea to use a good VPN to improve the quality, although it isn't always enough.
Using FaceTime in China
As of today, FaceTime continues to work in China without the need to use a VPN. So, if you have an iOS device, FaceTime is a good option for making calls from China.
Despite the fact that the quality of video calls with FaceTime tends to vary somewhat, in general, it tends to be quite decent.
Using WhatsApp in China
Since 2017, WhatsApp has been completely blocked in China. If you want to use WhatsApp in China, you will need a VPN active on your phone.
Using WhatsApp with a VPN to make calls is possible and its quality greatly depends on the quality of the VPN that you use. So, make sure that you choose a VPN that works well in China.
Calling with WeChat
WeChat is a very popular application in China and is a mix between a messaging app (similar to WhatsApp) and a social media platform (similar to Facebook). In addition, it has many other functionalities, such as payments at businesses, booking taxis or a blogging platform. To learn more about this app, you can read our complete guide.
WeChat lets you make video calls in a way that's practically identical to WhatsApp, with the advantage of the fact that because it's a Chinese app, it isn't blocked and you won't need to have a VPN active to use it.
Between devices within China, the quality of video calls is very good. When you call devices located abroad, the quality of video calls is quite good, although it is somewhat affected by the Great Firewall of China. In this sense, it has improved greatly over the past years, as a couple years ago, it was almost worse than Skype.
If you want to communicate between two devices that are outside of China, the quality is a bit poor if you compare it to other systems.
Other popular apps for making calls
The large majority of the other popular apps in the West for making video calls are blocked in China. Examples of these include Facebook Messenger, Google Hangouts, LINE, Viber or Google Duo.
Other less popular apps might not yet be blocked, but if you want an app for making video calls that you don't need a VPN to use, WeChat will be your best option.
Conventional calls
It's obvious that you can continue to use your phone to call from China to abroad, but it's going to be expensive, especially if you're using a SIM card from another country.
If you have a prepaid Chinese SIM card, you can make calls abroad, but normally you have to activate the service. By default, this service is blocked on new telephone numbers.
Companies offer monthly plans for calling abroad. For a monthly fee, they will offer you a fixed number of minutes and a reduced rate for each extra minute that you use. The price will vary greatly depending on the country that you want to call.
If you want to learn more about prepaid SIM cards in China, you can read this article.
Virtual phones
Although virtual telephones don't usually allow calls from China, this is a very good option for receiving calls from abroad at a low cost. A virtual telephone will allow you to receive calls directly to your telephone number, whereas the people calling you will be calling a local number from your country.
To learn more about how to use a virtual telephone number to receive calls in China, you can read our complete guide.
Frequently Asked Questions
Does Skype work in China or is it blocked?
Although Skype has not been blocked in China, there are two things you need to know: the quality of the calls might be quite bad and if you try to download Skype when you are already in China, you will only be able to download a modified version that complies with Chinese regulations. To solve both of these problems, you can
use a VPN
.
Can I use Skype to make international calls from China?
Yes, you can. You can use Skype to call from China to a phone number or Skype account in other countries or conversely, you can use it to call from another country to your business partners, friends and family members located in China.
Does Facetime work in China?
At the moment Facetime is not blocked in China, so it still works. However, the quality of the call might not be the best, especially if you don't use a VPN!
How do I call to China?
In addition to Skype and Facetime, there are other options, such as Whatsapp (
but you will need a VPN
), WeChat (a Chinese app that works well in China) or a virtual phone number service.
What is the country code for China?
The international country code for calling China is +86
[Photo Credits (Creative Commons CC0): Pixabay.com]