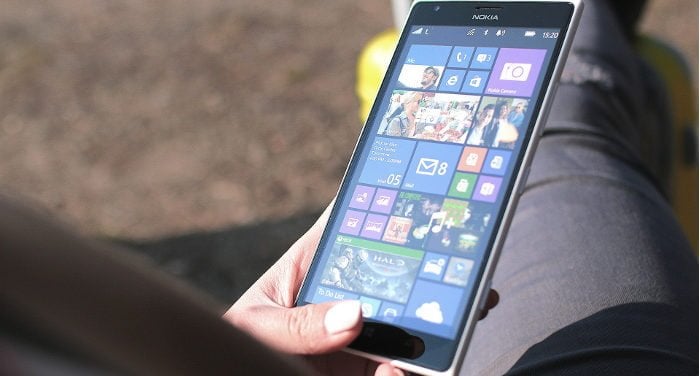 Before beginning
More than once you must have left for a trip or prepared to move abroad and asked yourself how you were going to get around in a given city, or where to stay, or even send money abroad.
In this article I will talk about the most useful applications that will make your life easier during your trip to Thailand.
All the applications you find in this article are available both for the Android operating system and iOS. I have also arranged them by category so that you can evaluate which is the most useful one for you.
1. Booking, Agoda and Airbnb: Hotels, hostels and apartments:
Booking is definitely one of the most useful and easy to use apps for finding a place to stay in Thailand. Thanks to its simple and intuitive interface, all you have to do is enter the name of your destination, the dates of your stay, and the number of travelers to find a price.
After creating your personal profile, each time you book a room or apartment using Booking, you'll have the chance to make use of various advantages:
you can see a summary of all the bookings you have made, including those in the past
if you book a stay in some of the larger cities, like Bangkok or Chiang Mai, you'll be sent a bar code that you can use for discounts on the main attractions
after reaching a certain number of bookings you can become a "Genius" user and have discounts on the final price of rooms
Agoda more or less works like Booking.
The number of properties available for the city of Bangkok is slightly higher on Booking: 3,500 hotels and hostels compared to "only" 2,500 on Agoda. However for other cities such as Chiang Mai for example, the number of rooms offered on Booking is quite limited (a little less than 70), while using Agoda you'll have a lot more options.
Both apps offer daily discounts. Even though Agoda often offers deeper discounts (sometimes more than 60%), the majority of the time payment is required in advance and there's no guarantee that you'll be refunded if you decide to cancel your trip.
All listed prices are for the room and the final amount also includes the tourist tax for both apps, something that Agoda didn't do before. Room prices are more or less the same with a slight difference depending on the number of days you book in advance.
Personally I've always found Booking works best for me. Before reserving a room, I recommend that you consider both platforms so as to be able to take advantage of special discounts offered by one app or the other.
An additional advantage that Agoda offers thanks to the app, is that you can also check the price of flights, transportation from the airport to the city center, a list of monuments, the price of tours, and even rental cars, all from your cell phone. Booking too offers the chance to rent a car.
Thanks to the cell app, you'll never have to print the booking confirmation; you can just show the hotel reception your electronic receipt without even having to use internet data on your phone.
An alternate option to Booking and Agoda is Airbnb, an app that allows you to book accommodations that are usually cheaper than hotels. In the Thai capital, Airbnb offers more than 300 lodgings, from rooms to entire apartments. You can also decide to book what the application calls "experiences", which are activities like cooking courses, Muay Thai lessons, or a guided bicycle tour.
I recommend this application if you want to have a more local experience, even spending a few days in a house shared with a Thai family, or sharing an apartment with expats that live here, especially if you're thinking about a future move to Thailand.
Airbnb has a rather safe booking system. Just think that over 26 million people use this app every day. Always pay attention to the feedback left by previous travelers and give preference to accommodations that have photos with the Airbnb logo in the watermark. In fact, the American giant makes professional photographs freely available when they make inspections.
2. Maps.me: the absolute best offline map
Maps.me is an app that gives you the chance to download maps of the whole world so as to be able to use them without using cellular data.
All your searches for roads or places to visit that you make with Maps.me can be saved. This way it will also easier to calculate the route from one place to another.
Another interesting function is that when you search for hotels, you'll be shown the reviews made by users who have booked through Booking.com. If you click on the stars that appear under the name of the hotel, you can open the specific hotel page on Booking.com and book your room.
The box with the binoculars will instead show you the nearby attractions, how to get there from your location and the reviews it has.
3. BTS SkyTrain, Bangkok MRT, Grab, AirAsia, Nok Air, 12go.asia: Getting around by public transportation
Touring Bangkok, and Thailand in general by public transportation is easy and cheap. Here you can read our guide on how to use public transportation in the Thai capital.
If you find yourself in Bangkok and want to avoid the constant traffic that paralyzes the city – especially during rush hours – the quickest option is the SkyTrain, also called the BTS.
Thanks to the official app from the city of Bangkok (BTS SkyTrain), you can:
consult the map of the Silom Line, the one called Sukhumvit, the connection between Phayathai Station and Suvarnabhumi Airport, to the route that follows the two subway lines (MRT);
to have access to current promotions;
have all necessary information about single and daily tickets and subscriptions;
always have information about traffic, both on the roads and the number of people taking the Sky Train;
see the bus routes;
consult information about the city's major monuments, news and even online shopping.
Besides these services, the app will also let you have a view of public parking in the city and their hours of operation.
If you want to call client services, just hit the green icon labelled "BTS Call Center" and the direct number will appear on your phone.
Other than the elevated train, another form of transport that's very handy when visiting Bangkok is the subway. The app to download is called "Bangkok MRT". In recent years a second subway line was built – the purple line, which goes from the north of Bangkok (Tao Poon) all the way to Klong Bangphai – Nothanburi.
Besides the newness of the purple line, the blue line going from Bang Sue that used to go up to the Hua Lamphong train station has undergone an enlargement, now reaching as far as Lak Song passing through China Town.
On the first screen that will appear after opening the app you can put in the name of your departure and arrival stations. Once you choose the two stops, you'll see a map with all the stops you'll make and also the price of the trip whether you're an adult, a student, retiree and even the price for children.
One advantage of the Bangkok MRT app is that once you choose the arrival and departure stations, you can also see:
bus numbers and minivans and their directions, which depart from the arrival station you recently chose;
what public parking lots are nearby and their hours;
moto taxi stations.
With this app you can also learn about which main attractions you can find near the subway stations.
If you've already been to Bangkok then you'll surely know that finding an unoccupied taxi that will bring you to your destination without negotiating the price can be very frustrating, especially if you're in the more touristy areas of the city. Thanks to an app called Grab however, there's the chance that you'll be able to take a taxi just by inserting your present location (a little like Uber).
You can pay the driver both with cash (in this case the price is slightly higher), or through the app by using a credit card. The more bookings you make, the more points you accumulate, the more discounts you receive for your next ride.
The distinction of this app is that besides typical taxis, there's the chance to also call moto taxis, minivans, luxury cars, and even SUVs.
If you want to quickly get around the interior of Thailand or Asia in general, I recommend that you download the app from the best low-cost airline: AirAsia.
Thanks to its more than 100 destinations, AirAsia lets you fly at really low cost to international destinations like China, Hawaii, Japan and many more. Once you buy a ticket there's no need to print them because they'll appear directly on the app.
Besides air tickets you can also book hotels and tours at really low prices; one example is an organized day tour to the temples of Angkor Wat in Cambodia, for just 14 Dollars.
In the same style of AirAsia, there's also the app for Nok Air. This airline too has destinations both in Thailand, China, Vietnam, Laos, Japan, Singapore, and even Myanmar.
Even though it's a website and not an app, 12go.asia is basic resource for your trip to Thailand. Thanks to this web page you can plan all your movements within Thailand, as well as in bordering countries like Malaysia, Cambodia, Laos, Myanmar, China, Singapore, Vietnam, the Philippines, India, Sri Lanka, Hong Kong, Australia, New Zealand and Japan.
The forms of transportation offered by 12go.asia are: air, train, bus, and ferries. Once you choose your departure and arrival points, the dates of your trip, and the number of people, all transportation options to your selected destination will appear with timetables and travel time, ticket prices, and the companies that cover that route.
You can buy tickets online with a credit card. Bus and ferry tickets for traveling in Thailand can be printed right after purchase, while train tickets can be bought at the portal 12go.asia, after which one of their members will go to the train station in Bangkok to take your tickets. Before you leave you'll have to go by the 12go.asia office to pick up your train tickets.
4. Foodpanda and Eatigo: food to go or restaurant reservations
Even though in Thailand the problem of where and what to eat will practically never happen, thanks to the fact that local people love eating at all hours and almost everywhere. If you don't have anything in the fridge or simply don't have the desire to cook, Foodpanda and Eatigo will come to your rescue.
Foodpanda is an app that lets you order food not just in Bangkok but also in smaller destinations like Hua Hin, Nonthaburi, Samut Prakan, Pathum Thani, Chiang Mai, Pattaya, Phuket, Khon Kaen, and Korat. Once you enter your locations, all the restaurants that deliver food in the area will appear. You can use some filters like the type of cuisine that you like to eat and the price range of the restaurant.
Foodpanda's graphics are great since many restaurants show photos of each dish on the menu, so if you don't know its name in Thai, rather than in Japanese, you have a visible reference to depend on.
Once you make your order, besides the cost of food, you'll also be charged the price of transportation which varies between 40 and 60 THB. At some restaurants they'll offer you free delivery if you order a certain amount.
If you decide to also activate notifications on your cell phone, you'll be sent updates regarding the actual time it will take to prepare and transport your delivery.
Eatigo is an app that offers its services in just three cities: Bangkok, Pattaya, and Chiang Mai. Unlike Foodpanda, it doesn't offer food to go services, just reservations and discounts in local restaurants.
If you live in Bangkok for example, a list of restaurants divided by zone will appear, especially in centers like Siam, Thong Lo, Ekkamai, Asoke, and even rooftops. There are also categories of food divided by the type of dishes: sushi, barbecue, wine bars, pubs, vegetarian, breakfasts.
The main advantage is that no credit card is required and you can book with discounts that are updated in real time and will be applied to your final price. If you don't know what to choose, you can also find inspiration on the app and see which restaurants are offering discounts near your house.
5. Lazada: the Amazon of Southeast Asia
Lazada is considered a real substitute of the more famous Amazon in Thailand.
Started in 2011, Lazada began expanding as an e-commerce site in Thailand since 2014. Once you download the app on your cell phone you can access a wide variety of things from appliances to jewelry.
The app works well and deliveries are rather fast; nevertheless many objects for sale (even though you choose to see the site in English) only have the information and description written in Thai.
6. Line: always keep in touch with your Thai friends
Line could be considered the Asian messaging app equivalent to Whatsapp. Everyone, really everyone, uses Line in Thailand!
Once installed, you'll have to provide your phone number, type in your name as it appears in all your contacts, and upload your photo. Like Whatsapp, Line also offers the chance to make calls and videocalls, send messages and create chat groups. There's also the option to post your photos online on what is called the "timeline", in pure Instagram style.
The surprising thing (and most loved by the Thais) is the quantity of emoticons available for all occasions. Some are downloadable for free, others require a fee. You can also decide to add your friends both through your telephone number and just by using your previously created Line ID.
7. Thai by Nemo and L-Lingo Learn Thai: learning Thai
One of the biggest challenges when traveling in Thailand is the local language. Thai is a rather difficult language both to speak and understand, especially if by messing up one of the 5 tones the word could have a totally different meaning, which will completely confuse other people.
Thai by Nemo offers five main functions:
Dictionary: you can write a word in English and you'll see the Thai translation written in both Latin and Thai characters;
you can set a number of words to learn each day;
there's also a game where when you choose a word in English you'll see the word written in Thai and also hear a voice pronounce it;
the section dedicated to statistics will show you graphics marking your daily progress;
the bigger icon is for a test, where you'll see the word written in English and when you hit the "play" button you'll hear how to pronounce it in Thai.
Thai by Nemo is an app designed for those who are beginners in the Thai language. The only requirement for using this app is a basic knowledge of English.
If your level of Thai is medium to high, an app that could work for you is L-Lingo Learn Thai. Within you'll find a good 105 lessons, each dedicated to a particular subject, such as for example the days of the week, animals, the human body and also the most useful expressions when in the airport or hospital.
You can download both apps for free; L-Lingo Learn Thai however requires payment to access the lessons.
8. Wise and XE Currency: how to send money abroad
XE Currency is an app that works as a real time currency converter. Presently there are two versions: one free, where you'll see ads, and one for a price, without ads.
Other than not having ad banners, the pay version also offers the advantage of seeing in real-time the conversion rate of 20 currencies at a time (in the free version there's only 10).
Wise (formerly Transferwise) is mainly a way of paying peer-to-peer. This means that the commissions for sending money to Thailand (or from Thailand) will be much less than what you'd pay for a traditional bank transfer.
To keep it short, once you create your account you can send money to Thailand without having to pay exorbitant bank transfer fees.
Even though there are lots of alternatives, personally I've done well with Wise. The service is affordable and fast. All activities on Wise are also monitored and regulated by the Financial Conduct Authority and the Bank of England, as it's a firm based in London.
The "secret" of Wise's low prices is in not having the user directly perform a bank transfer abroad, but to have them send the amount through a local Wise account. If for example, you want to send a transfer from US to Thailand with Wise, you'll make a transfer to their US account, at which point Wise will send the same amount from a Thai account for the same amount of money that you sent to their US account. This way, not only does the principal notably reduce the cost of forwarding, but the sender will receive an international transfer without incurring any expense.
Today Wise also offers the chance to have a free MasterCard debit card tied to a running online account. The main advantage of this MasterCard is that it's a multicurrency card.
9. Bangkok Post: the latest news about Thailand
If you want to keep current on what's happening in the Land of Smiles, you can download an app for the main English language newspaper in Bangkok: the Bangkok Post.
The interface is very simple: when you open the app you can scroll through the latest news events, which will show up on the main page. On the left side you'll see the categories, which range from travel to sports to business.
There's also a section dedicated to daily updates on the price of gas, gold and even exchange rates for world currencies.
10. Eventbrite and Major Cineplex Plus: enjoying yourself in Bangkok
If you're in Bangkok and want to have a general idea of local events, Eventbrite is for you! Once you access the location, Eventbrite will show you all the events near you in the coming months. Besides describing the event, it will also indicate the price, location, and other events similar to the one selected. If you buy tickets online, after paying you can save the electronic ticket in the app without having to print it out.
Major Cineplex Plus is an essential app for fans of the cinema. As the name suggests, Major Cineplex Plus is a movie chain found everywhere in Thailand.
Thanks to the app you can choose the cinema branch you're interested in and they'll show you all the films that are showing, times and prices included. Selecting "buy" you can buy tickets easily from your smartphone.