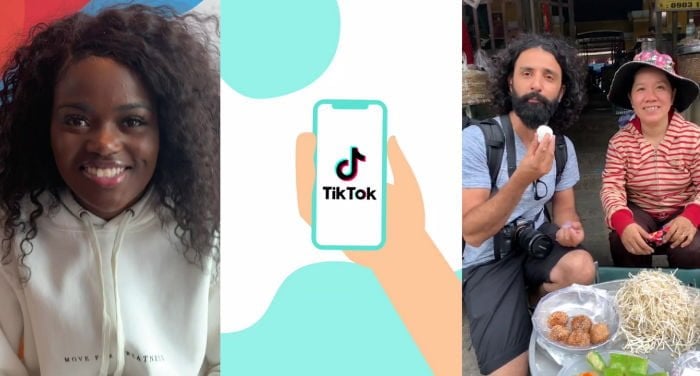 Surprisingly, even though TikTok is a 100% Chinese app it's actually blocked in China.
Let me explain: TikTok has two versions, one exclusively for use in China (called Douyin, 抖音), and one for the rest of the world.
If you find yourself in China you can download and use the Chinese version, Douyin without a problem, but it is in no way interconnected with the international version, which you won't be able to download.
Chinese Laws are very strict with social media platforms, this is why the company that owns Douyin and TikTok resolved the issue by creating two separate versions of the app.
If you already had a TikTok account before entering China, once you enter the country it will no longer work. You can create a new account with Douyin, but you'll be given a completely new account, and will have different content (only the one published in China).
But don't worry, there's still a way to access TikTok from China.
How do I access the international version of TikTok from China?
To access TikTok, or almost any app blocked in China (Instagram, WhatsApp, Facebook, among many others) you'll need a VPN that works in China.
What is a VPN?
Without going too much into the technical details, a VPN is a software that will mask your IP address and allow you to access web pages or apps, even in countries where they are blocked, such as China.
Note that a VPN will not offer you internet access; to connect to the internet you'll always need a wifi connection (for example at home or in a hotel) or a SIM card with data access.
Rather, once you're connected to the internet, you can activate your VPN to improve the security of your connection and access apps and websites that would be inaccessible, without the help of a VPN.
Which VPN would you recommend for China?
This is an important question considering that the majority of VPNs don't work in China. At the moment, here at SDC we recommend ExpressVPN,
Easy to install and use.
Works in China.
Offers one of the fastest VPN connections.
Reasonable price.
How should I prepare before I arrive in China?
If you want to use a VPN in China and are not an expert in technology (or just don't have too much time to lose), then our advice is to download and install the VPN app that you choose before arriving in China.
Why?
First of all because Google Play is also blocked in China, so if you have an Android device and arrive in China without a VPN, you'll find yourself in a situation where you won't be able to download any apps (at least not using Google Play).
The situation is not much better if you have an iPhone since many apps are blocked and not available from China.
So it's much better to act ahead and install the VPN a few days before entering the country.
If you're reading this article too late, or are already in China and haven't yet installed a VPN, you can read our article about how to download a VPN from China.
The procedure is a little bit more complicated but certainly not impossible!
How can I login to TikTok from China?
The only thing that changes, regarding another country is that after connecting to the internet you have to activate your VPN. If in the past it wasn't such an easy thing to do, these days, with the most common VPNs all you have to do is open the app and click on the activation button.
Once the VPN is activated and works, you can then access TikTok and other sites blocked in China.
Important: TikTok checks your cell's SIM card at startup and if you are using a Chinese SIM it will block the access.
To use TikTok with a Chinese SIM card you must follow these simple steps:
Close TikTok
Remove or deactivate the Chinese SIM card
Connect to a Wifi network
Activate your VPN
Start TikTok's app
Insert or activate your Chinese SIM
Use TikTok without restrictions
Alternatives to TikTok in China
As was already said at the beginning of this article, the most obvious alternative to TikTok is Douyin, or the original version (and in Chinese) of the app!
Unfortunately the majority of Western social networks like Instagram, Facebook, Youtube, etc; are also blocked in China.
Here are some other apps that aren't blocked in China (they're all Chinese):
WeChat (also called Weixin): This is an app that represents a combination of Whatsapp, Facebook, Paypal, etc. In practice, with WeChat you can do a little bit of everything (except pasta)!
Weibo: is a "Chinese Twitter". To be honest, you hear less and less of this app since WeChat now seems to have won the "battle" of social media in the Middle Kingdom.
Little Red Book (Xiao Hong Shu): Similar to Instagram, is now one of the most popular social networks in China and the only one that is effectively competing with WeChat.