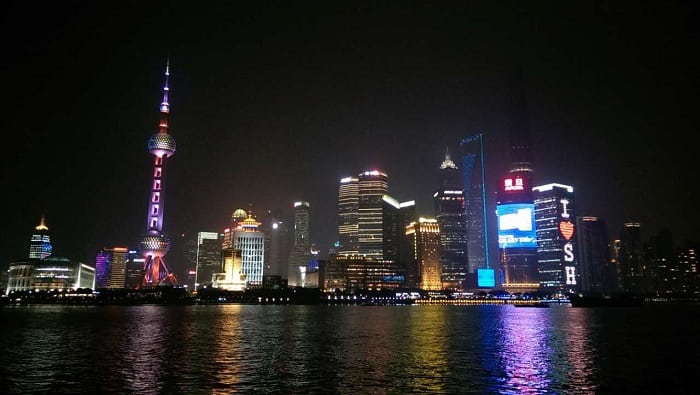 Shanghai, the world's largest city proper, is an ever-changing metropolis with so much to offer. With a population of 24 million, the city does have its challenges but is also brimming with endless opportunities for employment, fun, and life in general. Shanghai is the city of contrasts, where on the same street corner you'll see a baby taking a poo on the sidewalk while a Lamborghini rolls by. Here are five reasons why you should consider moving to one of the world's most exciting cities!
1. It's an international city with endless opportunities
Shanghai is an international city with incredible opportunities for work, play, and lifestyle. Being an international city, most people under 40 speak English. All of the street signs are in English, and most restaurants will have the menus in English, if not pictures to point at. This will certainly reduce the cultural shock. As the economic and financial powerhouse of China, Shanghai offers a lot opportunities for employment in many fields.
English teachers are in very high demand, like the rest of the country, and are compensated very well with a lot of vacation time. It's a good place for ambitious entrepreneurs to launch a start-up, and there are many other jobs in fast-paced industries.
Because there are so many different jobs in almost every industry imaginable, you will meet so many people from just about everywhere. You'll make friends with the locals as well as other international friends who are in the same boat as you and trying to make it in this big city.
Not only are there economic opportunities, but you can do just about anything that suits your fancy. There are places and activities to explore and do, including but not limited to: rock climbing, anything fitness related, gaming, shooting range, go-karts, mini golf, trampoline park, bars, pubs, night clubs, Latin dancing parties, martial arts, museums, theatres, cinemas, concerts, ice skating, dodge ball tournaments, literary festivals, cafes, bookstores, amusement parks, beach volleyball, and so much more.
This is one city where you will never be bored, and you can easily find a group on Meetup.com to find and make some new friends. If you have a day where you feel homesick you can be sure to find a place or activity that makes you feel like you're not even in China.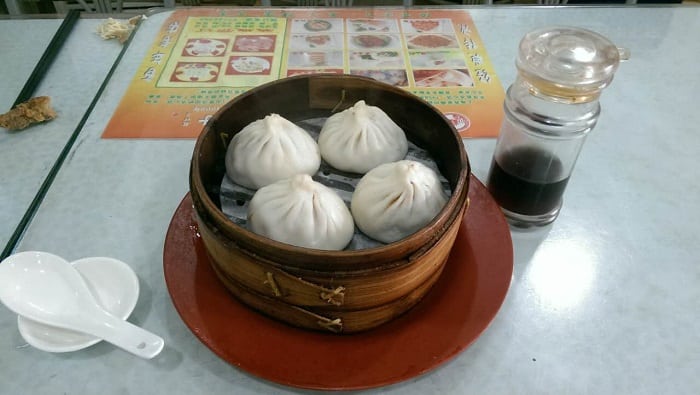 2. The Food and Drinks
I was so surprised to discover how absolutely diverse and delicious the food in Shanghai is! And not only Shanghai – Chinese cuisine is one of the most diverse and popular in the world. It's nothing like the saucy, fried "Chinese" food you get in North America or Europe, but so much better.
Shanghai itself produces delicious dumplings, one specialty being the xiao long bao – a steamed soup dumpling. Food from other regions in China is of course present, everything Shanghai dumplings to Sichuan hot pot, Guilin Rice noodles, Xinjiang barbecue, Lanzhou lamian (stretched noodles), steaming wontons, Cantonese dim sum, and more delicious options.
The food you will find comes in at all price ranges, from street barbecue to swanky caviar at a restaurant in a high-rise. Chinese food is generally very, very inexpensive, though there are high end restaurants as well, if that's your cup of tea. Should you get tired of eating Chinese food, you can find almost any type of foreign cuisine. While food from foreign restaurants will be pricier, depending on the venue, it is most certainly still affordable. You can find everything from pasta, bagels, Thai and Indian curries, poutine, baked goods, pancakes, burgers, South American steaks, Mexican enchiladas, and much more.
In addition to food, Shanghai has a wide range of variety in drinks, alcoholic and non-alcoholic. For alcoholic drinks, you can pretty much find any type of scene you fancy, from local pubs to vibrating night clubs. The drink options vary from the simplest to complex concoctions at trendy places. On the non-alcoholic side, if you like tea, China is the place to be. There are tea experts and vendors galore, with specific markets dedicated to tea.
Like other East and Southeast Asian countries China is in love with bubble tea, specifically milk tea. While the drinks may seem a little far out, they can be a delicious snack. If you don't like tea, don't worry – there are endless cafes and coffee shops in Shanghai, and Starbucks seems to be on just about every other corner.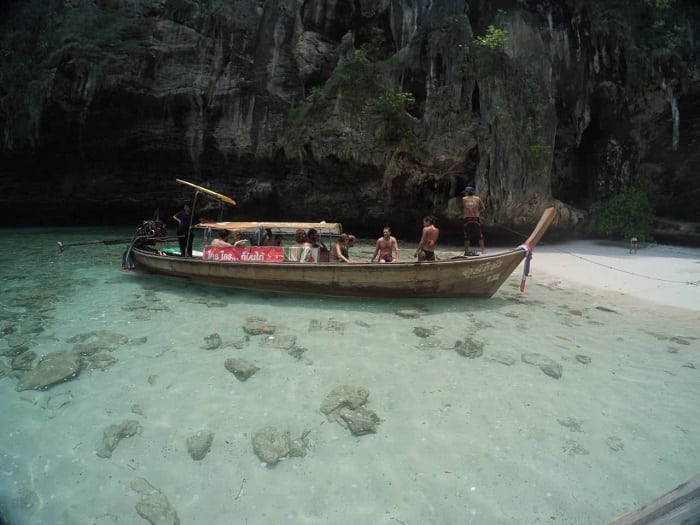 3. Travel
Want to go to Thailand for vacation? Just a three-hour flight. How about Japan? Just an hour and a half. Shanghai is conveniently located very close to so many amazing travel destinations in East and Southeast Asia, making it easy to visit many places in and around China even just for a weekend trip.
Or, if you're keen to explore the many beautiful places in China, there is a large network of airports and bullet trains to get around. Also, there are so many national holidays in China, equaling about 12 paid days off, in additional to annual leave your company gives you. Most people get about 30 days of paid annual leave per year in total, which is way more than you would get in most other countries!
This gives you a lot of time and opportunities to explore neighboring countries, and perhaps places you wouldn't have considered going before.
4. Efficiency
Being one of the largest cities in the world, this place runs on efficiency. Shanghai's public bus system is massive and is the cheapest method to get around. The downside is that buses offer no signs or route details in English. The metro system, however, is king. Like many other first and second tier cities in China, Shanghai's metro is extremely fast, efficient, and cheap. Shanghai's metro system is the most extensive in the world and has over 200 stations for 16 different lines. All signs are in English, and the stations are conveniently located. Just download an app for the metro system, buy a ticket, and you're good to go. The metro is also inexpensive, giving you the best bang for your buck.
Like transportation, a huge benefit of living in China, or even East Asia, is the advancements in technology that make everyday life a little easier. WeChat, China's main messaging app similar to WhatsApp, has many different functions within the apps. You can do everything from buy movie tickets, buy train tickets, pay your utility bills, call your friends, text, send a friend some money, and more. This app is very important to daily life.
Additionally, you can pay your utility bills at the nearest convenience store (which are everywhere), and sign up for text message notifications with your bank to be notified whenever a withdrawal or deposit is made. While daily life in Shanghai can be frustrating because of the sheer amount of people and language barrier, these things significantly help and make life easier.
5. Learn what China is actually about
Despite China's opening up in the past few decades, the country is still very much a mystery to many people from other countries. Although Shanghai is a "bubble", you will learn so much about China and its intense developments and changes in the past few decades. China has nearly 5,000 years of history, making its culture very rich and complex. China's recent economic history has made it one of the most important countries economically and politically.
A helpful thing to do while living in Shanghai is to learn a bit of Chinese. Taking Chinese lessons not only immensely helped me to communicate and order food at more local restaurants, but even learning the grammar structure helped me to understand why Chinese people communicate the way they do with each other.
You'll discover immense cultural differences between your home country and Chinese culture, but you'll also be surprised to discover similarities. One of the most rewarding things I have learned from traveling is that everyone generally wants the same things – safety, a good job, healthy food, some entertainment, and good relationships.
Don't be fooled; living in China is extremely challenging, and there are other considerations to be had as well. But like everything, there are always tradeoffs. Living in a new place can challenge you mentally, increase your understanding, and help you grow if you take the chance.
Photo Credits: Photos by Rachel Sorenson