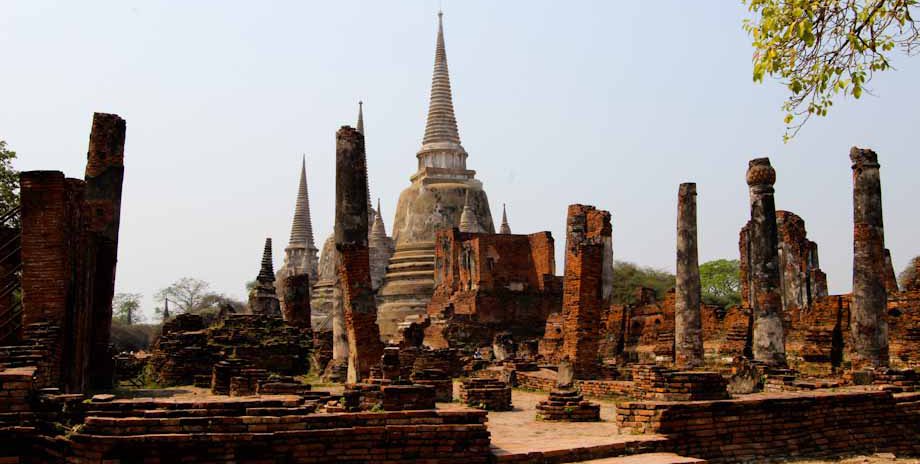 What is Ayutthaya?
Ayutthaya is the old capital of Thailand and is located 85 Km North of Bangkok. Ayutthaya was founded in 1350 and nowadays hosts an archeological site that became a popular destination for the tourists that stay in Bangkok as you can easily visit the site in a day. As you can see from the photos, here you'll mostly find Buddhist temples.
From Bangkok to Ayutthaya
By minivan (tour)
I was staying in Khao San Road, the popular backpackers area in Bangkok. So instead of going to the Bangkok train or bus station myself and then find my way once arrived in Ayutthaya, I've being lazy and took a day tour from one of the many tour agencies that you find in Khao San.
The tour cost me 700 Bath and included the minivan ride (they pick you up at your hotel at 8 am) to Ayutthaya and through all the touristic spot scattered around the town. The tour also included the lunch (nothing special but it wasn't bad). The trip from Bangkok lasts about 2.5 hours and you'll be back in Khao San around 5 pm.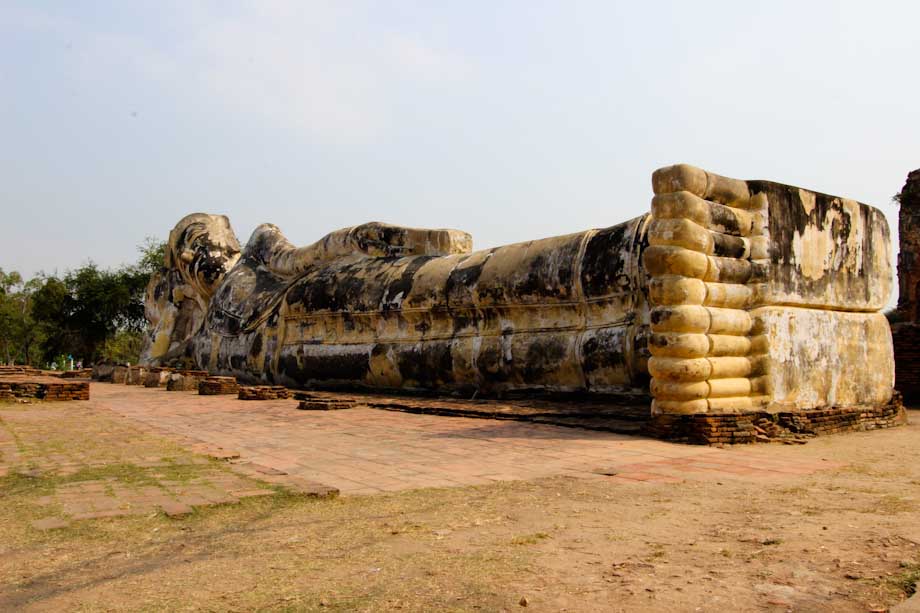 By bus
If you want to save money you can take a bus from from Bangkok's Northern Bus Terminal (Moh Chit) to Ayutthaya. The ticket costs around 60 Bath. Once you get to Ayutthaya city you'll have reach the outskirt in order to visit the archeological sites. Renting a tuk tuk for three-four hours will be much more expensive than getting a tour from Bangkok and moving around on minivan. If you go there alone I suggest you to rent a bike (around 100 Bath).
Click here to read our guide on buses in Thailand.
By train
You can also reach Ayutthaya by train. Just head to Bangkok Hualamphong Train Station and buy your ticket. While second class tickets will cost you more than 200 Bath, you can get a third class ticket for about 20 Bath (but if you travel in third class you have no guarantees to find a seat).
Click here to read our guide on traveling around Thailand by train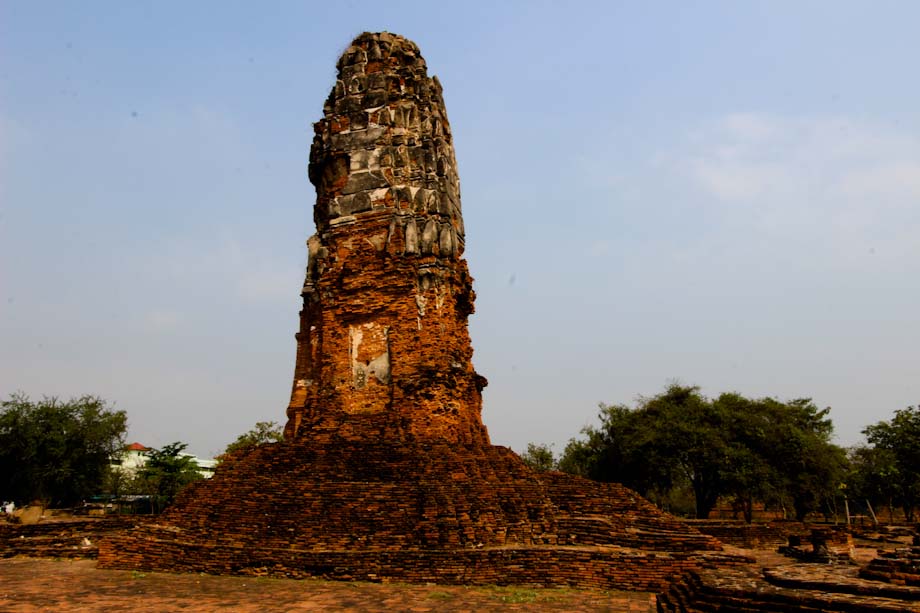 Where to stay in Ayutthaya?
As I said, I was staying in Bangkok, at Sawasdee Khaosan Inn Hotel. If you want to sleep in Ayutthaya I got a suggestion from a friend, who stayed at Moradokthai 1 Guesthouse. Then again, there are a ton of hotels and hostels to choose from.
Click here to read our recommendations for booking hotels in Vietnam.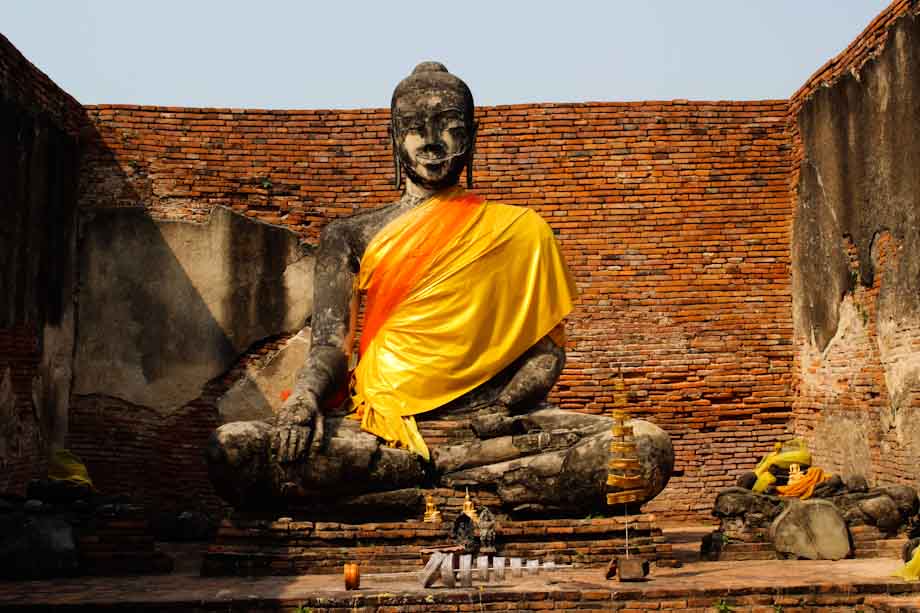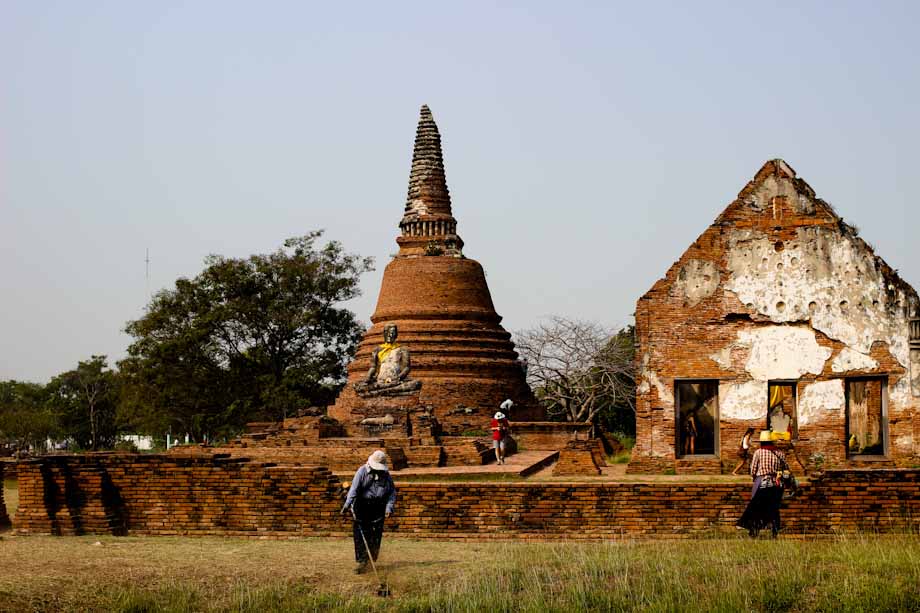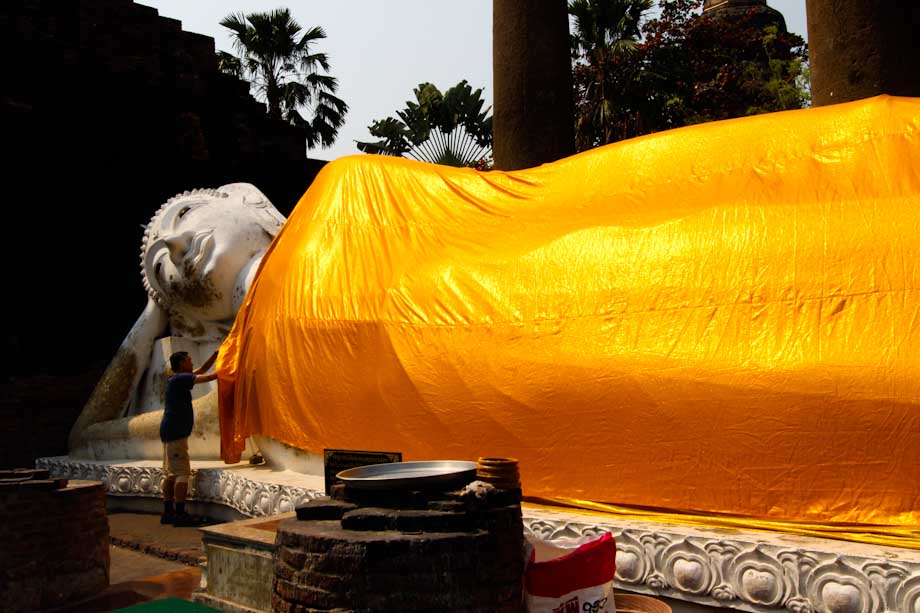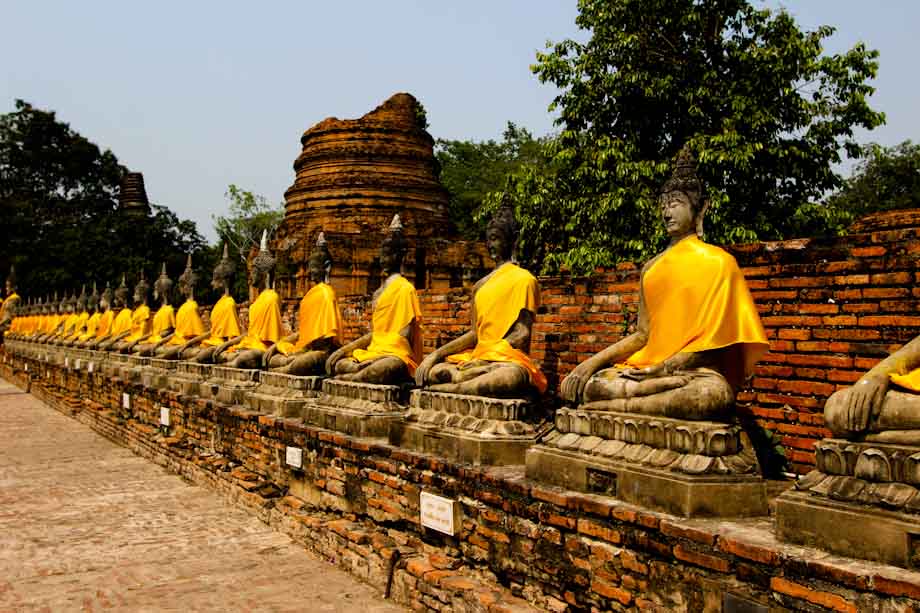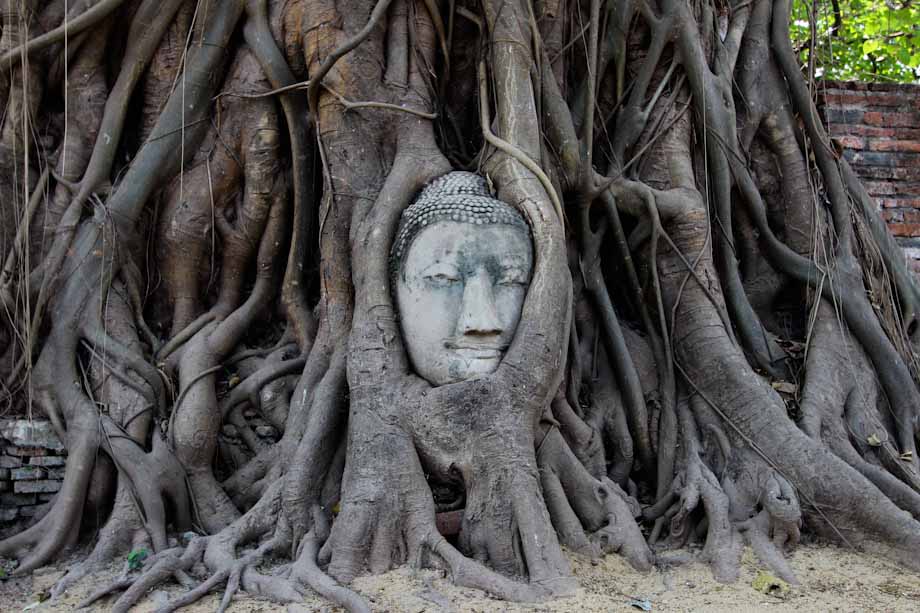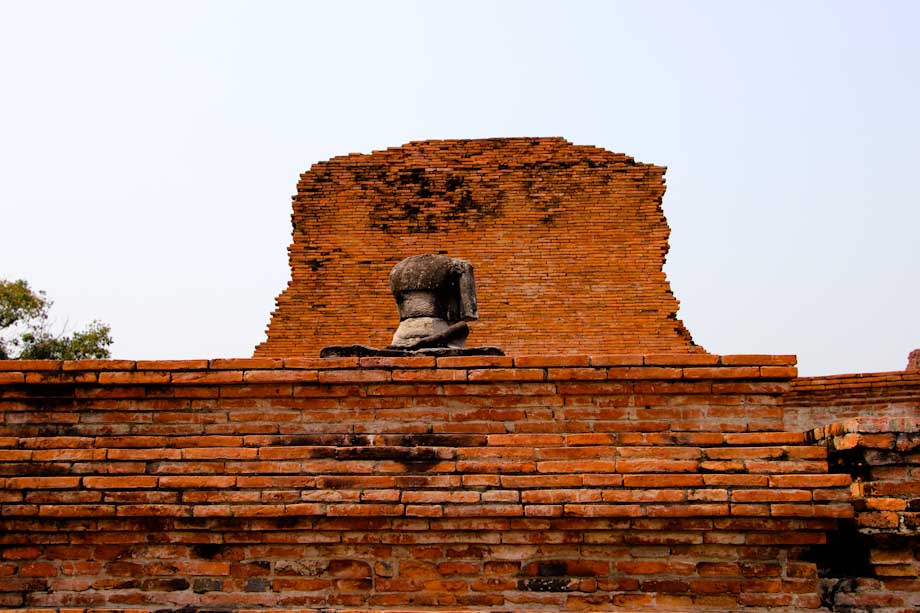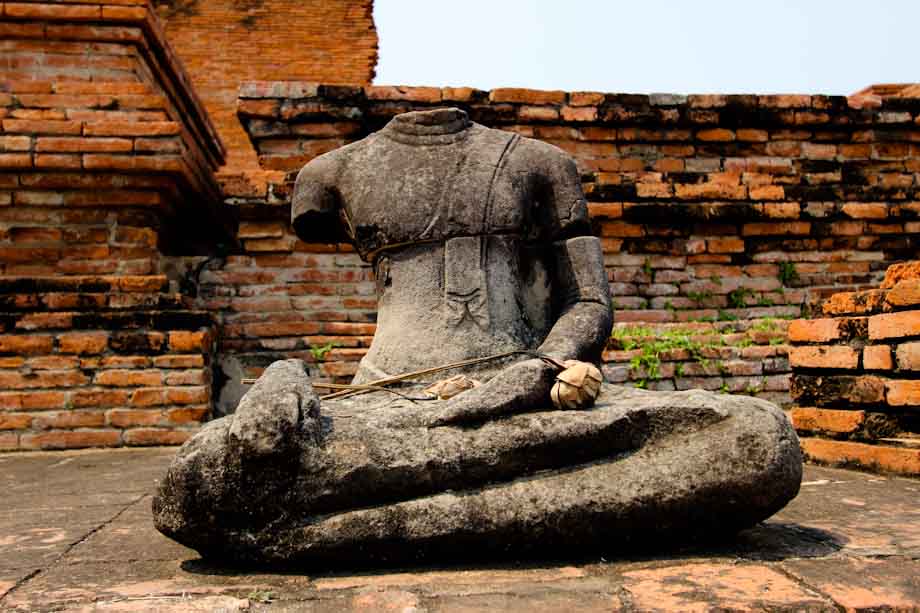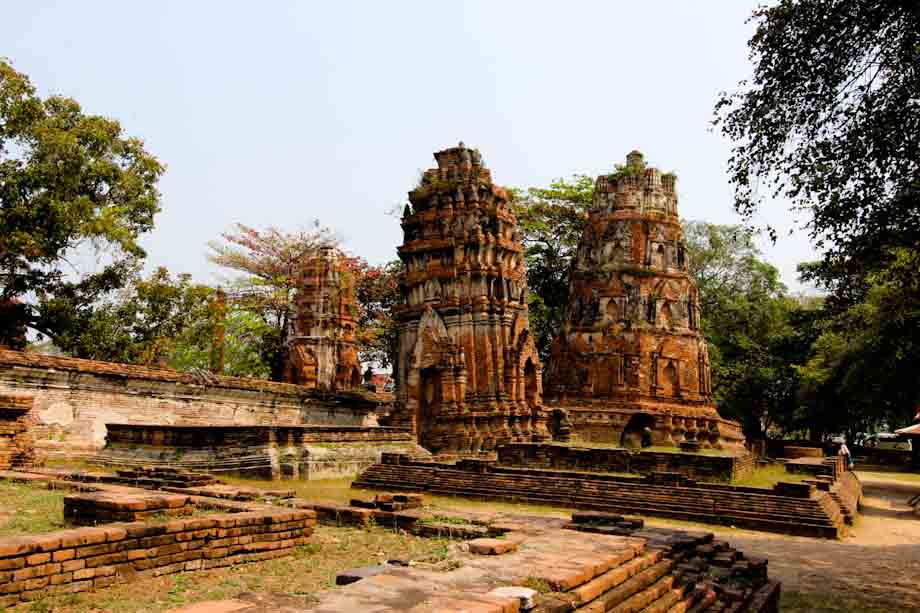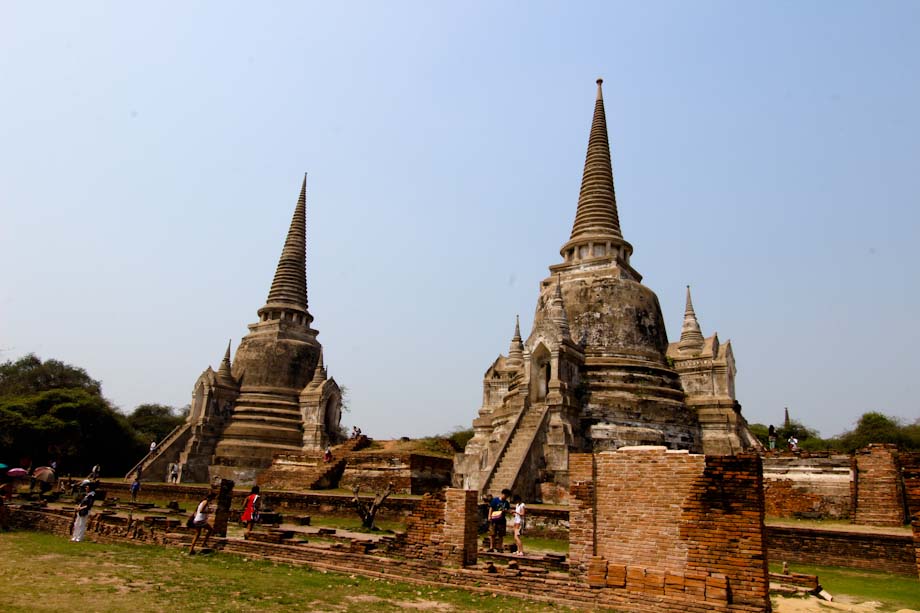 Photo Credits: Photos by Sapore di Cina