The first part of this article explains what a VPN is and how it can be used to access Facebook, Whatsapp, YouTube and other websites that are currently blocked in China.
The second part is a comparative review of ExpressVPN, VyprVPN and NordVPN, in our opinion one of the best three VPN providers for China. We compare the prices, functionality and performance of the three VPNs. On top of that, you will find multiple sections to help you evaluate and optimize your VPN, short reviews of some of the most popular VPNs and in general which types of websites are blocked in China.
The last section is a list of frequently asked questions on VPN use in China and blocked websites.
Click here if you want to jump directly to the comparison of the best VPN for China!
Important: Due to the increased restrictions to VPNs which came into effect in October 2017, you should always keep your VPN updated in order to make sure it works at its best.
What is a VPN and why do I need one in China?
As you probably already know, the internet doesn't work like we would like it to in China and a large number of websites are blocked by the "Great Firewall." Among the websites that you can't access there are Facebook, WhatsApp, YouTube, Twitter and Google+.
There are many other blocked websites, and depending on what you do, it may be virtually impossible for you to work in China without a VPN (Virtual Private Network). The most striking case is probably that of Google.com, which often returns an error message when used from within the Middle Kingdom.
But there is still hope…
In order to solve this problem, you can install a VPN, which masks your I.P. address so that your laptop appears to be connected from the U.S. or Japan even if you are in China.
A VPN will allow you to bypass the firewall and access any website you want. However, you need to choose wisely: even though there are dozens of VPN services available, only a few work well in China. We have tested several of them for years and today we're going to review the three we like the most.
When should I install the VPN?
We recommend installing the VPN before traveling to China, because if you wait until you get to China, it will be more difficult to install the VPN app on your smart phone, as Google Play is blocked and the Apple App Store doesn't let you download these apps when you're in China!

What are the best VPNs for China and which should I choose?
In a nutshell, if you are looking for a VPN that has good performance, that's easy to set up and has servers in many countries, we recommend you use ExpressVPN.
VyprVPN has similar performance, but has less servers.
The third option is NordVPN, which offers a reliable and cheaper option to ExpressVPN and VyprVPN.
Even though there are several free options such as Freegate (which is actually a proxy, not a VPN), they aren't at all reliable and are extremely slow. The practical result is that by resorting to a free option, you won't be able to do anything other than check your Facebook or Twitter feeds. Even posting a comment on Facebook will become an impossible task. Forget about watching a YouTube video.
Recently, several free VPNs have been released that might offer decent performance. Our suggestion is to consider your decision carefully before installing one of them on your laptop or smartphone as in many cases, they'll install other applications, such as programs that cause pop-up ads when you are surfing the internet, programs that store your browsing data to sell it to third parties or in the worst cases, programs that use your computer as a server (with the result that both your laptop and internet connection will work much more slowly).
Since they only cost a few dollars per month, the best option is without a doubt to get a decent VPN service.
Nowadays, there are a large number of VPN services on the market. During the years we've spent in China, we have tested many of them, such as Witopia (which was really good back in 2010), Astrill (probably the most popular in 2011/2012), Webmaster and others.
Regardless of what the reviews that you find on the web say, many of them don't work anymore because the Great Firewall is being constantly updated and is becoming more difficult to bypass every day. Many reviews you find are outdated or written by people that never went to China; therefore, check the publication date and whether the website specializes on China before believing the review!
Since 2013 and up until recently, we were using StrongVPN, and we must say that until then, we had never had many problems. However, during the past few years, many better VPNs have appeared when it comes to using them from China.
As of January 2014, we also started to use VyprVPN, and rediscovered the pleasure of having internet on our cellphones. Since January 2015, due to the attack suffered by multiple VPN providers, we started to also use ExpressVPN, to have an alternative with services similar to VyprVPN, and to date, it has turned out to be the most reliable. In October 2015, we started to also use PureVPN which worked very well up until 2017. Starting in August 2017 and above all in October, many VPNs started to encounter problems (such as PureVPN), and because of this, we started to test NordVPN, which was one of the VPNs that held out the best and which continues to offer good services.
Important update: Since 2017, China has started a 14-month process to shut down all Internet access services that have not been previously authorized, including VPNs. Due to legal reasons, all services with headquarters in China have started to be closed. GreenVPN, a VPN that is often used in China, is one of the best-known victims of this new initiative.
Because of this, when choosing a VPN, it's important to take a look at where it's based. If its headquarters are in China, it will likely soon be closed.
The majority of VPN services are located outside of China and for the time being, there are no reasons to believe that they will have problems in the near future.

Why are ExpressVPN, VyprVPN and NordVPN the best VPNs for China?
First of all, they work: as we've already stated, we test the three of them often, so if one of them stops working in China, we'll update this article.
They are fast: We tested many VPNs and we have to say that ExpressVPN, VyprVPN and NordVPN are the fastest ones that we've used.
They are stable: Once you're connected, it's very rare to lose the connection (this is a major issue with most VPNs out there).
They offer excellent post-sale service: If you have any doubt or problem with your connection, you can chat with a technician at any moment. Just head to the website of the VPN that you bought and send an inquiry. Usually the support team will find a solution within hours (it can also be within 30 minutes, if the problem has an easy solution).
They offer a large number of protocols and servers: It's an important detail because the Great Firewall is being constantly updated. Therefore, even if your VPN works today, nobody can assure you that it will work tomorrow. Having the possibility to choose from different protocols and servers provides you with much more flexibility. Therefore, it's more likely that your VPN will make it through the next firewall update.
ExpressVPN vs VyprVPN vs NordVPN
[Limited-Time Discount Offer] We are now offering an exclusive discount for ExpressVPN: if you buy ExpressVPN's yearly package, you'll get 3 months for free and only pay 6.67 USD per month. This offer is limited, so you had better take advantage of it right now by clicking on this link and then clicking on the "Get ExpressVPN" button!
| Features | | | | What's the Best? |
| --- | --- | --- | --- | --- |
| Main Advantage | Fastest and Easiest to Use | Most Secure (Premium version) | Cheapest (among the best) | It depends on your needs! |
| Money Back Guarantee | 30 days | 30 days | 30 days | |
| Monthly Plan | 12.95 USD | 12.95 USD | 11.95 USD | |
| Yearly Plan | 6.67 USD/month (exclusive offer: 3 months free) | 5 USD/month | 5.75 USD/month | |
| Support | 24/7/365 (Best service in our experience) | 24/7/365 | 24/7/365 | |
| Server Count | 1.700+ | 700+ | 1432 | |
| Countries with Servers | 94 | 64 | 61 | |
| Payment Methods | Credit Card, Paypal, Bitcoin, Alipay, Union Pay and others | Credit Card, Paypal and Alipay | Credit Card, Paypal, Bitcoin, Alipay | |
| Desktop Apps | Windows, Mac, Linux | Windows, Mac | Windows, Mac | |
| Browser extension | Chrome, Firefox, Safari | No | Chrome | |
| Mobile Apps | Android, iOS, Windows Phone | Android, iOS, Windows Phone, Blackphone | Android, iOS, Windows Phone | |
| Simultaneous Connections | Yes (until 3) | Yes (until 5) | Yes (until 6) | |
| Encryption Protocols | OpenVPN, L2TP-IPsec, SSTP, PPTP | PPTP, OpenVPN™, L2TP/IPsec, Chameleon™ | OpenVPN, IKEv2/IPsec | |
| VPN Location's Switchings | Unlimited | Unlimited | Unlimited | |
| | Try ExpressVPN | Try VyprVPN | Try NordVPN | |
Features Description
Money Back Guarantee: This is an important feature when choosing a VPN, most of all in China. Even though the three VPNs generally work well in China, every place is different. One VPN can work better than another in Shanghai but worse in Changsha, so it is important to have the opportunity to test the VPN before making a year commitment. At the moment all the VPNs we recommend offer 30 days of money back guarantee.
Monthly Plan: If you are traveling to China for tourism or temporarily, a VPN for only one month is the best for you. In this case, since the prices are quite similar, we recommend ExpressVPN.
Annual Plan: Annual prices for different plans may vary greatly, but if we compare the prices of plans with similar performances between the three providers (ExpressVPN, VyprVPN Premium and NordVPN), their price are 6.67 (with our exclusive discount), 5 and 5.75 USD per month, respectively. Thus, VyprVPN Premium is the cheapest.
Support: When it comes down to use a VPN in China, it's extremely important to have access to a support team that can help you when your configuration, for any reason, doesn't work anymore. According to our personal experience, the experience of our writers based in China and the feedback of our readers (both the ones that let comments at the end of our articles and the ones that contact us by email), so far ExpressVPN is the company that is providing the best, fastest support.
Server Count: This is a very important feature, as the more servers there are, the less likely it is that your connection will be slow or get cut out due to too many users using the same server. In this aspect, ExpressVPN is the one that offers the most guarantees.
Countries With Servers: This is a basic function, especially if you want to access content restricted to a specific country. In addition, it is also necessary to obtain a good browsing speed, as the closer you are to the server, the better the potential speed will be. Therefore, having a large number of servers in countries around China increases the possibility of finding one with good services. In this sense, ExpressVPN is the VPN with the most countries with servers and the most servers nearby China.
Browser extension: Google Chrome, Mozilla Firefox and Safari, the two most widely used browsers, allow the possibility of adding small programs (or extensions), which provide new useful tools when browsing the web. Some VPNs offer extensions for these browsers that are used to be able to control a VPN and see the state of the connection easily from your browser while surfing the web. Although this isn't an essential option, it makes it a lot easier to use the VPNs and you don't have to open and close the browser every time that you change server. In this sence ExpressVPN is the one that offers more possibilities.
Simultaneous Connections: Today, being able to have simultaneous connections is a basic feature of a VPN, as having a reliable and free connection to the internet is not just necessary for your laptop but also for your cell phone, tablet or other devices. Having simultaneous connections saves you from the problem of having to connect the VPN depending on which device you want to use to access the internet. With this, for example, you can check Google Maps on your cell phone while you check your Gmail on your computer. All the VPNs we recommend offer at least 3 simultaneous connections, which shall be more than enough.
Encryption Protocols: Encryption protocols are important to avoid censorship and to improve security. Having various possibilities will ensure that you have more weapons to avoid the Great Firewall, as some encryption protocols don't work at times. While in China, OpenVPN tends to work the best. VyprVPN Premium also offers a protocol exclusively designed to avoid blocking, called Chamaleon.
VPN Location's Switchings: This aspect is very important in China, as not all servers work well all the time, and changing servers is basic. In this aspect, there are no difference within the VPNs featured in this review.

But what VPN should I choose…
We know this is a lot of info to digest and if you aren't a tech expert, you might be a bit lost. In order to help you make the right choice, we suggest that you choose the best VPN depending on your priorities (speed, price, mobile devices performance, user-friendliness and security).
If you're looking for a fast VPN, then ExpressVPN is, in our experience, the fastest VPN from China at the moment. Also, it offers you the highest number of servers close to China (the closer the server, the fastest your connection will be, on principle). It has also been the VPN that in our experience has best withstood the constant updates to the Great Firewall.
If having internet on your smartphone or tablet is a key feature for you, then you should go for Express VPN or VyprVPN.
If you're looking for a user-friendly VPN then, once more, ExpressVPN is the easiest of the three VPNs to use.
If you need a secure connection for transmitting sensitive data, then you should go for VyprVPN Premium, which offers more protocols including Chameleon, which is especially designed for China, and Nat Firewall, for an extra layer of security.
If you all you care about is the price, then NordVPN is cheapest option.
If you need a VPN that can connect to servers from many different countries, ExpressVPN is the one that offers the most possibilities.
Still not sure what VPN should you choose?
Click Here to Try ExpressVPN,
Here to Try VyprVPN and Here to Try NordVPN
Short review of popular VPNs for China
Below you'll find a short review of some of the most popular VPNs in China. These ratings are based on our experience using these VPNs in China, so the are based on are purely subjective criteria.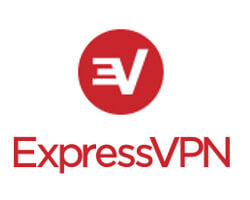 Performance in China
:

User-friendliness
:

Security
:

Support Service
:

Try ExpressVPN now!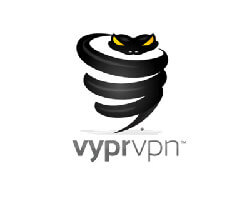 Performance in China
:

User-friendliness
:

Security
:

Support Service
:

Try VyprVPN now!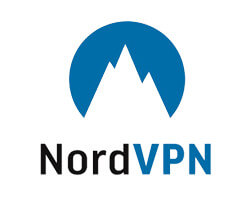 Performance in China
:

User-friendliness
:

Security
:

Support Service
:

¡Prueba ahora NordVPN!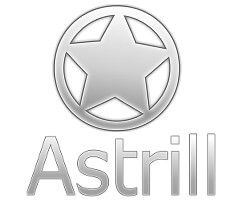 Performance in China
:

User-friendliness
:

Security
:

Support Service
:

¡Prueba ahora AstrillVPN!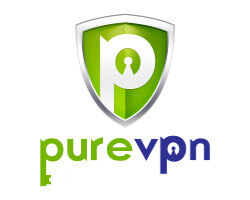 Performance in China
:

User-friendliness
:

Security
:

Support Service
:

Try PureVPN now!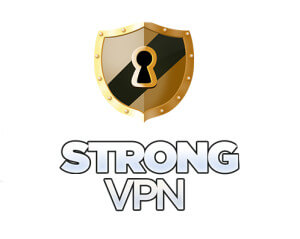 Performance in China
:

User-friendliness
:

Security
:

Support Service
:

Try Strong VPN now!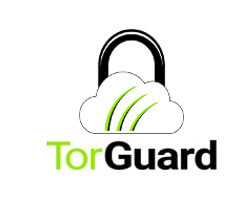 Performance in China
:

User-friendliness
:

Security
:

Support Service
:

Try TorGuard VPN now!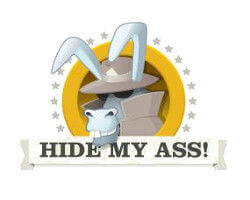 Performance in China
:

User-friendliness
:

Security
:

Support Service
:

Try Hide My Ass now!
Which is the fastest VPN in China?
Determining which VPN is the fastest is quite a complicated question, as it depends on a lot of factors (encryption protocol, Chinese city from which you are connecting, the website you want to visit, and the VPN server you connect to, among many other factors).
To respond to this question, over the past months, we have been testing from within China the connection speed of the three VPNs that we recommend. To do so, we have calculated the ping, download speed and upload speed (see below for a description of these parameters) while connected to different servers of these VPNs when accessing websites located in the USA, Europe and Hong Kong. While the results obtained are complicated to interpret due to the high number of parameters involved, we have been able to come to some conclusions:
The three VPNs offer good connection speeds: In general, tests show a ping of less than 250 ms and upload and download speeds which in the majority of cases are better than speeds without a VPN.
ExpressVPN seems to be the fastest VPN: In the different tests that we carried out, in the majority of cases, ExpressVPN is the VPN that offers the best results for the three indicators (ping, download speed and upload speed), while in some cases VyprVPN has similar or even better results for download speed.
The values of the tests vary greatly: In China, the connection speed varies greatly depending on the day and time, and this affects the performance of the VPNs. In addition, speeds can vary also depending on the server you are connected to and where the website or data source you are accessing is located.
While ExpressVPN seems to be the fastest, this may depend on the place in China from which you are connecting. If you want to verify the services of your VPN, below I give details on how to test it and interpret the results.
Which parameters are important:
Ping (or connection latency): This is the response time; that is, the necessary time between when you request data and when you obtain the response. It is calculated in milliseconds (ms) and is important to be able to browse quickly, as well as is very important for online games. Ideally, it will have values of around 50 ms, although for normal browsing, a ping of less than 250 ms is more than sufficient. If the ping is between 500 and 1000 ms, it is possible that browsing may become somewhat frustrating.
Download Speed: This is the speed at which you download data from the internet. It is calculated in megabits per second (Mbps). Ideally, and in particular for streaming, the values will be more than 5 Mbps, although in China, it can be hard to reach these speeds at times. To get an idea, Netflix needs a minimum of 0.5 Mbps and recommends that you have a minimum of 1.5 Mbps available.
Upload Speed This is the speed at which you send data to the internet. It is also calculated in megabits per second (Mbps). In general, this parameter is important for video conferences or to upload files to the internet. In principle, values near 5 Mbps are more than enough, although the majority of people don't need more than 0.5 Mbps (what Skype recommends for high-quality video conferences).
To calculate these values, you can go to webpages such as bandwidthplace.com, select one of the servers that is located near the websites that you normally visit (normally the United States) and calculate these values with and without the VPN activated.
With these results, you will be able to know if your VPN works well (the values will be similar to or even better than without the VPN). You will as well find out the quality of your connection in China (the values you obtain without a VPN).

Description of the main encryption protocols
Encryption protocols are an essential feature when it comes to choosing a VPN, as they determine its level of security and its ability to overcome the internet blocking in China and other countries. Below you can find the main encryption protocols:
PTTP: PTTP, with 128 bits, is the weakest encryption protocol, and because of this, is faster than the other protocols. In addition to its speed, it has the advantage of being supported by the majority of devices.
L2TP/IPSec: L2TP/IPsec is a 256-bit encryption protocol that is very robust but quite slow. Its main advantage is that this protocol can be used on the majority of mobile devices.
OpenVPN: OpenVPN can be either 160 or 256 bits, and is a protocol which offers a very high level of security combined with a more than respectable speed. The main problem it has is that it is often not supported by many mobile devices, in particular, iOS systems.
Chameleon: Chameleon is a protocol very similar to OpenVPN 256 bits, offering a good speed with very robust encryption. It has the feature that it is especially designed so that the connection cannot be identified as a VPN, therefore avoiding it being blocked.
SSTP: This is one of the fastest protocols, and can even be faster than PTTP. In addition, it offers encryption which is almost as robust as LTP2/IPSec. However, this protocol is difficult to implement on the majority of systems, and is normally only compatible with Windows.
Regarding China, currently, PTTP and SSTP don't tend to work, and the protocol which tends to be most effective when it comes to getting around the firewall is OpenVPN.
Performance of VPNs in China
Before starting this section, we would like to inform you that these conclusions are not based on objective data; rather, they are based on our personal experience using VPNs in China.
VPNs work better outside of large cities: Despite not being able to find technical data to confirm our observations, it appears that the Great Firewall is much more effective in large cities such as Beijing or Shanghai. This makes it a lot more difficult for VPNs to connect, and also makes connections less stable. There are even VPNs that don't work in these two cities, but which do work in second or third-tier cities.
Poor internet connections limit VPN performance: While this point is obvious, we wanted to highlight it, because it seems to be typical to blame things on the quality of the VPN when it doesn't connect. Often, the problem is due to the fact that the connection quality is so bad that it prevents all VPNs from working normally. This situation is common on hotel WIFI networks (normally at hostels) or in cafés. The same goes for mobile data connections, as in large cities, they tend to be so saturated that they prevent VPNs from working properly.
Different VPNs don't always behave the same: It's common that depending on the place you're connecting from, some VPNs work better than others. For example ExpressVPN might work better from your workplace internet connection, whereas VyprVPN might work better from home. Nonetheless, as a general rule, ExpressVPN tends to have the least problems connecting, even on low-quality connections. As for VyprVPN, even though it tends to run into quite a few problems when on low-quality networks, if you have a relatively good connection and use the "connect to the fastest server" option, its services are normally very good, and at times even better than those of ExpressVPN. With regards to NordVPN, although we have only been testing it for a short time when connections are poor, it has some problems upon connecting, but with good connections its performance is quite acceptable.

What is IP leaking and how can it affect me?
When you use a VPN, in theory, your IP address is masked and external observers and the websites you visit can't determine your real IP address.
To put it simply, IP leaking is when your real IP address is discovered by the webpage you are visiting (normally through the execution of a script) despite you using a VPN. This causes you to lose your anonymity and your geolocation may be detected.
In addition to the anonymity problems that this may pose, IP leaking can make a VPN useless for accessing geographically restricted websites.
While there are many ways of avoiding IP leaking, some of them are quite complicated for people who aren't experts on the subject. Even so, there are simple measures that can substantially reduce the likelihood of this happening.
Obviously, the better your VPN, the lower the likelihood of IP leaking.
The other precaution has to do with choosing your browser. Studies carried out on multiple browsers show that without a doubt, Microsoft Edge is the worst of them all and in this sense, Safari is the most secure. Opera and Google Chrome are similar and despite being better than Edge, are quite insecure. Mozilla Firefox is quite secure without reaching the same level as Safari.
Some tips to optimize your VPN
Important: Sometimes, VPNs can be detected as malware for your operating system (especially VyprVPN). If you want to use the VPN, you need to give it permission so that your firewall doesn't block it. Before giving this permission to the VPN, it's important that you make sure that the VPN is from a trustworthy company (such as the ones that we recommend in this article, as some VPNs can be dangerous for your laptop or smartphone.
What package should I buy?
If you are going to be in China for a long time, I recommend that you choose annual packages, as they tend to be a lot cheaper, and with the guaranteed money-back offered by these 3 VPNs, if they don't work well, you can always switch to another VPN.
How to avoid unwanted recurring payments
It's a common practice among VPN providers to renew your subscription automatically (included the three VPNs we recommend). This means that after one month (or one year), they will charge you for another month (or another year, according to the subscribtion you purchased).
How to avoid that?
ExpressVPN: ExpressVPN allows you to turn off the auto-renewal by logging in to your account.
VyprVPN: To avoid the recurring payment with VyprVPN you should cancel the subscription by accessing to the Control Panel. You should do it before the actual billing period ends.
NordVPN: To opt out of recurring payments, go to "My Account" and click on "Payments," where at the end you will see the "Cancel Subscription" option. Select the reason for your cancellation and click the "Continue" button. Then, click "Continue" once again, finishing by clicking on "Cancel My Subscription" to verify the cancellation of recurring charges.
Note that if you subscribe using Paypal you can also disallow recurring payments directly from your Paypal account.
In the case you forgot to deactivate the auto renewal and the company already charged you for the next billing period, in many cases you can still ask the money back. ExpressVPN gives you 30 days to ask for a refund (however it's not clear if it also applies to the auto-renewal), VyprVPN and NordVVPN doesn't specify if you can get a refund.
How do I optimize my connection?
ExpressVPN
Open ExpressVPN software and click on Run a Speed Test. Then, click Run Tests (the blue button on the top right-hand side) and wait until the test finishes (about 5 minutes). At this point, select the server that appears first in the list (the fastest). It's as simple as that!
VyprVPN
Open VyprVPN software and click on the Location icon. Then click on Show servers –> Chronometer –> Ping test. At this point you should select the server that shows the smallest number (this represents the time necessary for the info to travel from your laptop to the server).
NordVPN
To make the most of NordVPN in China, when opening the application, go to Settings– -> Show advanced settings. Click I know what I'm doing and scroll through the options until you find see Obfuscated servers and activate it. By doing this, to the map will show obfuscated servers. According to the people at NordVPN, the server with the best performance is Japan 20-22, but in our experience, the one that has given the best results is the Singapore obfuscated server

Is it illegal to use a VPN in China?
We aren't lawyers and we are certainly not qualified to provide any legal advice. So what follows is just our personal opinion:
As far as we know, using a VPN in China isn't illegal. Even so, there are a lot of contradictory rumors and news on the subject, which means that currently, it's difficult to say which VPNs can be used legally and which can't. Even if it's true that VPN get often blocked, in another hand VPNs are a necessary tool to improve security at companies, and because of this, it would make little sense to declare all VPN to be illegal.
However, in January 2017 the Chinese Ministry of Industry and Information Technology declared that the VPN services in China will now need to obtain a government approval.
The new regulation seems to only refer to VPN providers that operate from within China. It's not clear yet how (and if) this will also affects VPN providers that operate from outside China (like the ones we recommend).
As of July 2017, the apps of the main VPNs have been removed from Apple's App Store in China. While this doesn't stop you from using them (you can download them outside of China or configure the VPN manually), this indicates that multinational corporations are taking what's happening seriously and are trying to adapt.
In any event, you should keep in mind that when using a VPN, it doesn't necessarily have to be illegal: it depends on the situation, and what you do with the VPN can be illegal or not.. For example, if someone uses a VPN (to avoid being identified) to scam people, it's obvious that this activity is illegal and will therefore be prosecuted.
One last warning: When you use a VPN, it's as if you were connecting from the country where the server is located (normally the United States). Because of that, intellectual property laws can be a lot stricter than what you're used to in China, where regulations are much more lax in this sense. Therefore, do so at your own risk.
Click Here to Try ExpressVPN,
Here to Try VyprVPN and Here to Try NordVPN
What websites are blocked in China?
The list of websites blocked in China is long and changes every day. Generally speaking, the most popular social networks (Facebook, Twitter, Instagram, Flickr, etc), blogging platforms (WordPress.com, Blogspot, etc), Google services (Google.com, Gmail, Google+, Google Hangouts Google Docs, etc), messaging applications (WhatsApp, Line) and media websites that may be or have been critical towards China (The New York Times, The Wall Street Journal, Bloomberg and LeMonde, just to provide some examples) are blocked.
Then, there are websites or softwares that aren't blocked but are so slow that they become practically useless. The most common example is probably Skype, which works on and off (for calls, messages usually work fine).
Generally speaking, most of the websites that aren't hosted in a Chinese server will be slow, when you try to connect from within China. This is especially true after 8 PM (Chinese time), as this corresponds to both American and European working times. This implies that the traffic in and out the Chinese network will be larger, and tends to saturate fairly often.
The best way to overcome this problem is, of course, to choose a VPN that is working well in China!

Current state of the different VPNs
As we've mentioned before, evaluating which VPN is the best for China is complicated because it depends on many factors. A good VPN in one city or for a particular connection may have worse performance than in other circumstances. During times when internet restrictions are intensified (for example, party meetings, or at the beginning of Chinese New Year), some VPNs hold up better than others.
Thanks to our personal experience and the multiple comments from our readers, we can currently say that in general, ExpressVPN tends to offer the best services in terms of speed, stability and the best resistance to times of restriction. In January 2018, its services were affected quite a bit, but it looks like it has been progressively improving. Now, in March 2018, ExpressVPN has turned out to be the most reliable, whereas other VPNs have had a lot of connectivity problems.
With respect to VyprVPN, some of its servers don't work at times (especially the servers closest to China). Even so, if you choose the automatic connection option or play around with protocols and servers a bit, you can normally find a configuration that offers good services (the best servers tend to be located in South Korea, Canada and the United States). Both the OpenVPN and Chameleon protocol work quite well (the Chameleon protocol it's a bit slow), and with a good connection, your speed tends to be excellent, at times even better than ExpressVPN. With bad connections (such as in cafés), it tends to have significant problems connecting.
As for NordVPN, we have less experience using it, but it looks like during times when restrictions are intensified, it holds out better than other VPNs with similar prices. However, its performance is irregular at times and there may be days when it is difficult to connect or alternatively, when speeds are very good. Normally, NordVPN takes a long time to connect, but it tends to be quite stable once connected. In our experience, the Japan and Singapore obfuscated servers tend to give the best results.
TorGuard VPN is quite a cheap VPN with relatively good performance in China, although not quite as good as the previous three. Its main advantage is that if you manage to get it to connect, it tends to be quite stable. In our experience, the server that works the best is Los Angeles (Asia Optimized) with the Stealth protocol. In addition to that, TorGuard VPN probably has the best server in China, in case you're interested in accessing Chinese webpages from outside of the country.
In the past, we also recommended PureVPN, but since August 2017, during which there was an increase in VPN use restrictions, its functionality was seriously affected, making us decide to remove it from the list of the best VPNs for China. Despite this, under normal conditions, its functionality is acceptable.
Another VPN that is quite popular in China, Astrill, has been a target of the Great Firewall over the past years, and because of this, it often stops working. This is one of the reasons why we no longer recommend it.
VPN Routers
With the increasingly widespread use of VPNs in the past years, VPN service providers are constantly innovating to improve their services. One of the most recent services that all VPN service providers are incorporating are VPN routers.
What are VPN Routers?
To put it simply, we can say that a VPN router is like connecting your VPN directly from the router in your house or office, and not from your computer or mobile device. This has a huge advantage, as you extend the VPN over the whole network and not just from specific devices, thus improving security and permitting all devices on the network to use the VPN (regardless of the number of simultaneous connections).
Types of VPN Routers
Depending on how the VPN on the router is configured, VPN routers are divided into three types.
Application: Other VPNs offer downloadable software that you later install on your router, making you able to control the VPN from your laptop. This is similar to the last type of VPN router, and the only difference between them is that instead of buying a router with pre-installed software, you install the software yourself on the router you already have. This is obviously a little bit more complicated than the last option, but is within the ability of everyone. The main problem with this type is that not all routers are compatible with this type of software.
Manual: Some routers allow you to configure a VPN manually. You will have to log in to the router and change its configuration so that it channels your internet connection over your VPN. However, this is not the ideal option, as although VPN providers provide step-by-step guides for each router model, it can be difficult for people who are not experts, and it is somewhat difficult to change the VPN configuration.
VPN Router on ExpressVPN
Currently, ExpressVPN is offering the possibility of purchasing a physical VPN router (that is a router with a pre-installed VPN). You can also choose to configure your router manually. The routers compatible with ExpressVPN are the following: Asus, DD-WRT, D-Link, FlashRouters, Linksys, Netduma, Netgear, Sabai, Tomato, TP-LINK
VPN Router on VyprVPN
Although VyprVPN does not offer routers with pre-installed software, it does offer an application so that you can install it on your router. To do you, before anything else, you are going to have to install the Tomato firmware on your router ( You can click here to see the list of compatible routers) and then the VyprVPN app.
VPN Router on NordVPN
Just like ExpressVPN, NordVPN also has routers with preinstalled software and can also be configured manually. Some of the permitted routers are the following: Asus, TP-Link, D-Link, Linksys, Mikrotik, OpenWRT and pfSense.

VPNs in China FAQ
What is a VPN in China?
In China, a large number of websites are blocked, including Google, Facebook, Twitter, YouTube, and Gmail, among others. Currently, VPNs (virtual private networks) are the most effective way to get around the blocking and to be able to browse the Internet without restrictions.
What VPNs should I use in China?
While VPNs are the most effective way of getting around restrictions on Internet use in China, currently, many of them don't work at all or work poorly. Many VPNs that offered good services in the past currently don't work, which means that it is important to have updated, first-hand information on which VPN service is currently offering the best services.
Do I need to buy VPN for China?
You don't need to buy a VPN for China as long as you don't use any of the websites and apps blocked in the country, such as all of Google's services, WhatsApp, Facebook and Twitter, among others.
In any event, China has services that are equivalent to those that are blocked, such as Baidu, WeChat and Weibo, among others.
Is Snapchat allowed in China?
Just like other social networks such as Facebook, Twitter, YouTube, or Instagram, Snapchat is blocked in China. Therefore, if you want to use Snapchat during your stay in China, you will have to have a VPN service to be able to use it.
Does WhatsApp work in China?
Currently, WhatsApp is not working properly in China. This is the second time that WhatsApp have been blocked this year. Already in July, for a few days, there was a partial blockage that prevented many users from sending voice messages, images or making video calls (they could send text messages).
While it's still not clear if this will be a temporary or permanent block, experience says that what happened in July and September is probably a first step, and most likely, WhatsApp will soon be blocked in the same way as what happened with Line or Telegram.
How can I access Google in China?
Google and all of its services (Gmail, Google Play and Google+) are blocked in China, and you won't be able to access them unless you have some way to get around the Great Firewall. Currently, VPNs continue to be the best solution.
Does Instagram work in China?
The majority of Western social networks such as Instagram are blocked in China, which means that if you want to continue to post your photos on Instagram or see the updates of the people you are following, your only option is to use a VPN or similar service.
Does Viber work in China?
Since 2014, Viber, like many other similar services, is blocked in China. Therefore, your only option to access the services of Viber without restrictions during your stay in China is to acquire a service that allows you to get around blocking, such as the VPNs that we suggest in this article.
Is Skype blocked in China?
Currently, Skype continues to work in China, although often the quality of voice and video calls is quite poor, and these calls may be monitored by third parties. A VPN can help you to improve the quality of Skype's services and avoid being spied on. In addition, the Skype app cannot be downloaded in China unless you have a VPN.
Are iTunes and the App Store blocked in China?
Although iTunes and the App Store are not blocked in China, a large amount of their content is filtered and therefore not available. In addition, every once in a while, they stop working for a indefinite period of time, which is very annoying if you don't have a system to get around blocking.
Can I use a VPN on my iPhone or IPad?
Despite the alarming news on the subject, using a VPN on an Apple device is not a problem. However, you should know that once in China, the App Store will prevent you from downloading (or updating) VPN applications. If you want to use a VPN on your Apple device, you will have two options: downloading the app outside of China or configuring it manually (VPN websites tend to have detailed instructions on how to do this).
Remember that once the VPN is connected, you will be able to download or update the app without any problem.
Can I use Facetime in China?
Facetime can be used in China without problems. Even so, just like what happens with Skype over certain connections, its performance is far from optimal.
Is Yahoo and Yahoo email blocked in China?
Yahoo search is not blocked in China, except for a few local versions such as Yahoo Hong Kong and Yahoo Taiwan. Still, the search results on Yahoo are filtered. Yahoo Mail can be accessed without problems.
Is Quora blocked in China?
Currently, Quora can be accessed without problems in China. Even so, given the type of website that Quora is, it's possible that in the future it will be blocked. Also, its content doesn't appear to be filtered.
Is Dropbox blocked in China? Why?
Yes. Currently, Dropbox can't be accessed in China without a VPN. If you have Dropbox installed on your computer, synchronization won't work either until you connect your VPN.
The reason for the blocking is probably a business reason, so that preference is given to local cloud storage systems.
Is LinkedIn banned in China?
For the time being, LinkedIn is not blocked in China and tends to work without too many problems. Nonetheless, keep in mind that websites hosted outside of China normally load slowly.
Is Pinterest blocked in China?
As of March 2017, like with other social networks, Pinterest is not accessible in China unless you use a system to get around the Great Firewall of China, such as a VPN.
Which VPN has Chinese servers?
Due to legal problems, many VPN services don't offer servers in China. Out of the few VPNs that do offer servers in China, many are virtual and don't work, or if they do work, the speed doesn't let you browse the Chinanet normally. If you're interested in finding out which VPNs offer servers in China that work, you can read this article.
Which free VPN works in China?
There are very few VPNs that work in China, and they are constantly blocked every time the Great Firewall of China is updated, which means that if you do find one, it will likely stop working soon. Plus, using free VPNs can be risky, as is explained in this article dedicated to analyzing free VPNs.
What's the Best VPN for China (that REALLY works)?
As the Great Firewall is constantly being updated, many VPNs stop working. The VPNs that we suggest in this article are constantly tested in China, and if they stop working, we will find out quickly and will update the article.
What VPN to choose for one month in China
All of the VPNs that we recommend in this article offer subscriptions for only a month. However, it's important that you cancel recurring payments if you want to avoid automatically being charged the fee for the following month. Read more above to find out how to cancel a subscription to the different VPNs.
How do you download a VPN in China?
The majority of VPNs that work in China have websites (or mirrors) that aren't blocked in China from which you can download their computer software as well as apps to install on your phone or tablet (remember that Google Play is blocked in China).
If you have an Apple device (iPhone or iPad), first you have to manually configure the VPN (see the instructions on the VPN provider's website), connect, and then later use the App Store to download the app. Keep in mind that if you try to download the VPN app directly from the App Store before connecting your VPN, you will get an error message.
What social media is blocked in China?
The majority of Western social networks are blocked in China, including Facebook, Twitter, Instagram, Snapchat, YouTube and many others. In China, there are multiple local social networks, and the most popular one is currently WeChat.
Is my website blocked in China?
Many websites are blocked daily by the Great Firewall. To find out if your website is being blocked for users connecting from China,you can check out this article. You also have to remember that if you have a blog on the free services WordPress or Blogspot, your blog won't be accessible in China.
Why my website is blocked in China and what to do?
The Great Firewall blocks websites that may contain sensitive content. The problem is that the blocking is carried out on the IP address level, and sometimes websites that shouldn't be blocked due to their content are blocked due to the content of the sites with which they share a server. If your website has been blocked for this reason, the best solution is for you to get a dedicated IP address from your hosting provider.
What are the alternatives to Facebook in China?
In China, the alternative most similar to Facebook is Renren.com (人人 网). Nonetheless, over the past years, this website has progressively lost its popularity, and currently very few people use it. Currently, the app-within-an-app model called WeChat is much more popular, and in addition to other services, it offers a mobile platform that is very similar to Facebook.
What are the alternatives to Twitter in China?
The microblogging platform similar to Twitter in China is Weibo.com (微博). Nonetheless, as has happened with other "social networks," Weibo has lost a lot of popularity over the past years due to the appearance of Wechat.
What are the alternatives to Youtube in China?
In China, there are multiple alternatives to YouTube, with the most popular ones being Tudou, Youku, Tencent video and iQIYI. In any event, all of these platforms are grouped on Baidu video (百度视频).
What are the alternatives to Instagram in China?
There are multiple photo sharing websites and apps in China, but for the time being, none of them have become very popular. One of the most popular is Nice, but for the moment, it only has 12 million active users, which is far below WeChat's 500 million users.
What search engine to use in china?
In China, the most used search engine without doubt is baidu.com (百度). Even so, other search engines such as Yahoo or Bing can be used, although the results will be filtered through the Great Firewall. Unless you want to look up websites in Chinese, for which Baidu is a good option, using a VPN will be the only way to really find what you are looking for (without filters or restrictions).
Are VPNs blocked in China? Do VPNs still work in China?
Currently, many VPNs work without too many problems in China despite the news from some time ago stating that China aims to completely block the use of this software. Nonetheless, the large majority of VPN websites are blocked and their apps have been withdrawn from the App Store and Chinese app markets.
Can China completely shut down all VPN services?
It's difficult to believe that China will completely close all VPN services, although it's possible that it will increasingly restrict their use bit by bit.
How to download apps in China
Apple's App Store works without problems, and in the case of Android, there are multiple Chinese app markets that substitute Google Play, which is blocked, such as Tencent MyApp (腾讯应用宝) or 360 Mobile Assistant (手机助手). However, there are many apps that aren't available unless you use a VPN, such as VPN apps, WhatsApp, Skype and many others.
Click Here to Try ExpressVPN,
Here to Try VyprVPN and Here to Try NordVPN
[Photo Credits First Photo (Creative Commons CC0): Pixabay.com]