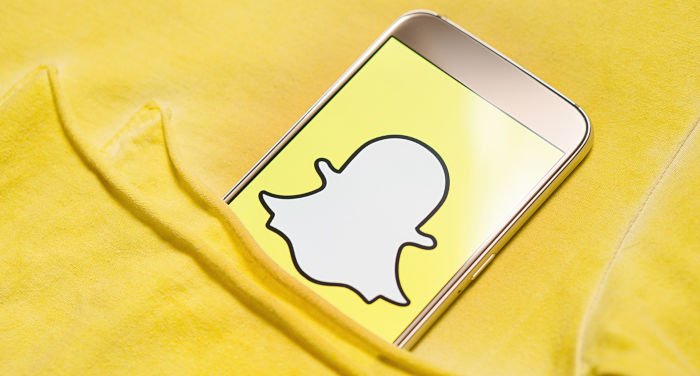 Is it possible to access Snapchat in China? Like many other messaging apps such as WhatsApp or Line, Snapchat is blocked in China. However, if you have a VPN, you will be able to access Snapchat in China without any problems. In this article, we will give you a simple and step-by-step explanation on how to unblock Snapchat in China.
What do you need to connect to Snapchat in China?
Using Snapchat or any apps blocked in China is relatively simple. You will only need two things: Internet access (obviously) and a system to get around the Internet use controls that exist in China.
1. An Internet connection
It's obvious that to use Snapchat in China, you will have to have some way to connect to the global network. However, is it easy to access the Internet in China?
Accessing the Internet in China is very easy, whether via one of the many free Wi-Fi networks, a data plan, or even by using roaming:
Wifi: In China, and especially in large cities, finding a free Wi-Fi network is really easy, as the majority of restaurants, bars, cafés, hotels and airports offer free Wi-Fi to their customers.
As you may understand, finding a Wi-Fi network in rural areas can be complicated.
Chinese SIM card: Getting a prepaid SIM card from one of China's main telephone companies (China Mobile, China Unicom or China Telecom) is very easy, and all you will need to do is find one of these companies' stores and present your passport.
Normally, just 200 Yuan will be enough for the SIM card, a basic monthly data plan and a bit of credit for calls.
I don't recommend any company in particular, as their prices and services tend to be quite comparable. Simply choose the first you find.
Roaming: This isn't the most recommendable option, as the rates can be astronomical or quite simply, as is the case with many companies, it doesn't work. In my opinion, roaming is only for emergencies.
2. An app to get around Chinese Internet restrictions
There are multiple ways of getting around the Great Firewall of China, the system responsible for controlling Internet use in China. However, to date, the most effective and easy-to-use system is called a Virtual Private Network or VPN.
What's a VPN and what are they used for?
A VPN is a system that despite being created for a different use (establishing a secure remote connection to a private network) is very effective at getting around Internet censorship, preventing geographic restrictions on content online and increasing security.
VPNs are very effective, as they encrypt your activity and hide your IP address. In other words, nobody except for your VPN provider can see where you are connecting from or what you're doing online. Basically, you connect to a server located in another country via a secure connection, and therefore it looks like your connection is coming from the server and not from where you're really connecting from.
What VPN do we recommend for accessing Snapchat in China?
Before moving on, I want to make it clear that the Great Firewall of China is updated regularly, which means that many VPNs don't work in China or have very poor performance.
After years testing different VPN services in China, we can say that ExpressVPN tends to be a safe bet. It's a VPN that's easy to use, fast, trustworthy and has good after-sale service.
In any event, every month, we update our article on the best VPNs for China.
Before going to China
Before going to China, it's a good idea to prepare if you want to access the Internet without restrictions:
1. Download the VPN
In China, Google Play is blocked and applications markets for iOS and Android don't offer the possibility of downloading any VPN apps.
Therefore, if you want to avoid problems, download the VPN app before going to China.
2. Purchase the VPN
As is the case for apps, many VPNs' main websites are blocked (many offer alternative websites that are periodically blocked), which means that to avoid any problems, it's a good idea to purchase the plan most suitable for you right before going to China.
3. Contact the VPN's technical department
Contact the technical department of the VPN that you have purchased and ask what the best configuration for connecting the VPN from China is. In addition, ask them how you can contact them in the event that you are unable to connect your VPN.
This is an important point, as sometimes connecting a VPN can be somewhat complicated, and having good technical assistance that can help you quickly is essential.
Alternatives to Snapchat in China
The majority of messaging apps are blocked in China, such as WhatsApp, Line, Telegram and Snapchat, among many others. However, there exists a Chinese app that works perfectly and is extremely popular, which is called WeChat.
If you want to learn more about WeChat, I recommend that you read this extensive guide.
Frequently asked questions
How do I access Snapchat in China?
Snapchat is blocked in China. As a result, the best way to access it is to use a VPN service.
Here
you find an updated list of VPNs that work well in China.
How do I access Snapchat on my smartphone or tablet?
The best way to access Snapchat on your iPhone, Android device or other mobile device is to install and use a VPN service.
Is there any app similar to Snapchat that is not blocked in China?
The most popular messaging apps, such as WhatsApp, Facebook Messenger, Line, etcetera, are blocked in China. A possible alternative is to use WeChat, which is often called "the Chinese Whatsapp."
Here
you can find more info on WeChat.
Can a traveler use Snapchat in China?
Snapchat is blocked in China for both residents and travelers. The best way to use Snapchat in China is to install and activate a VPN on your smartphone.
What apps are blocked in China?
There is a long list of blocked apps. You can find it
here
.
Photo Credits: Photo by Tero Vesalainen on Pixabay