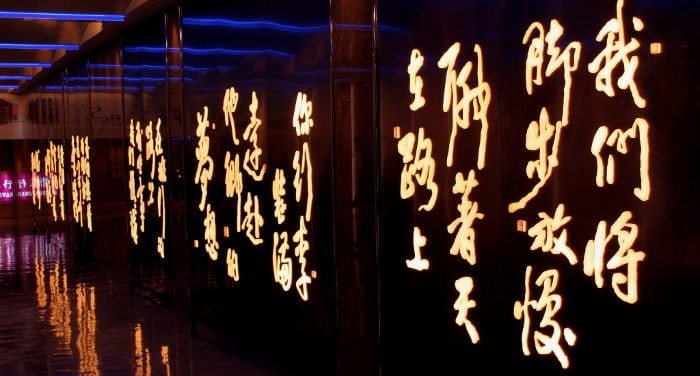 The topic-comment structure
The topic-comment structure is perhaps one of the most difficult peculiarities of the Chinese language to master for those who aren't Chinese.
In short, the Chinese phrase can also be structured according to a sequence that is conventionally called "topic-comment". The topic, located at the initial position of the phrase, is a name or defined noun syntagm that can be named before; the comment is the statement that follows which says something about the topic. The comment, usually, follows the syntactic order SVO, where S is for subject, V is for verb and O is for object.
What divides the topic from the comment? Usually in the written form of the language, there's a comma inserted between the topic and comment for a pause; but in the spoken language we can find (though it isn't obligatory) one of these modal particles: 啊 (a); 呢 (ne); 吧 (ba).
Let's look at a few examples: [Read more…]