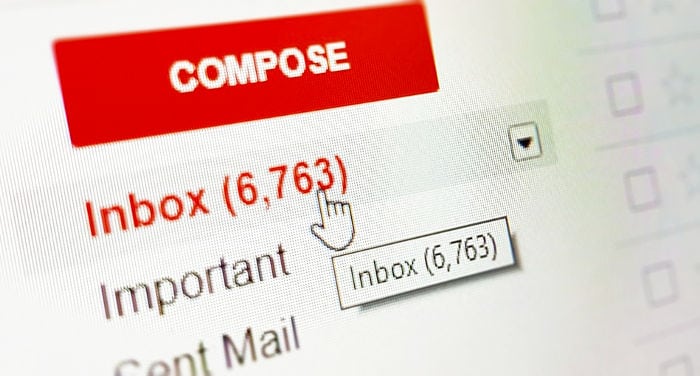 If you're reading this article, it's highly likely that you know that in China, Gmail as well as all of Google's services are blocked.
In this guide, we will give you a step-by-step explanation of how you can access your Gmail account and any other online service that is blocked for users in Mainland China.
What do I need to access my Gmail account from China?
To access your Gmail account, as is obvious, you are going to need an Internet connection as well as a system for getting around the Great Firewall of China.
Currently, the most popular and easiest to use the system for getting around the Great Firewall of China is a system called a Virtual Private Network or VPN.
What's a VPN?
Without getting into the details, a VPN is a system that helps maintain Internet security and anonymity by "tunneling" your connection through a server located elsewhere. The connection between your device and the server selected is encrypted so that third parties can't see your activities online or the origin of your connection.
On the practical level, a VPN will make your IP address and online activity private (websites or applications online will see the server IP address, not yours), and this lets you get around the Great Firewall of China, as it will look like you're connecting to the Internet from where the VPN server is located, and not from China.
What VPN to use in China

After years of testing multiple VPNs in China, in our opinion, the safest option is to choose Express VPN. Express VPN is very easy to use, and for years, it has been one of the most reliable VPNs.
In any event, every month we analyze and publish what in our opinion are the best VPNs for China. You can click on the previous link to see which VPNs we are currently recommending.
What to do before going to China
If you want to access the Internet without restrictions in China, it's a good idea to prepare before your trip:
1. Download the VPN software
Once you have chosen the VPN that you want to use in China (make sure that it's going to work), it's important to download the software for all of the devices that you want to use.
The problem is that in China, it's difficult to download this software without an active VPN:
Google Play is blocked in China;
The Android App Markets do work in China, but they don't offer any VPN apps;
The Apple AppStore doesn't let you download any VPN app from China;
Many VPN provider websites are also blocked in China (some also have alternative websites for users connecting from China).
2. Purchasing a plan
As we have said in the previous section, it's difficult to access the websites of VPN servers once you're in China, and because of this, it's a very good idea to purchase your VPN before leaving for China. That way, you'll avoid a bunch of headaches and be able to enjoy the Internet without restrictions from the very beginning.
Not all VPNs work in China, so choose wisely!
Accessing the Internet in China
Accessing the Internet in China is relatively easy:
1. Free Wi-Fi Networks
In China, access to free Wi-Fi networks is quite widespread. The majority of bars, cafés, restaurants, hotels, hospitals and airports have free Wi-Fi for their customers.
2. A SIM card with Internet access
If you go to one of the main national mobile telephone operators (China Mobile, China Unicom, and China Telecom) with your passport, you can easily get a SIM card with a data plan.
Normally, with approximately 200 Yuan, you'll get the SIM card, a data plan for a month, and a bit of credit to make a few calls during your stay in China.
3. Roaming
Not all companies allow roaming in China and those that do tend to offer it at very high prices per Mb of data. Because of this, we don't recommend that you use this option unless it's an emergency.
Last of all, even though some users have managed to access blocked websites in China using roaming (without a VPN), don't rely on this possibility, because it doesn't always work.
Connect your VPN in China
Although normally if you choose a good VPN, you shouldn't have problems connecting your VPN, sometimes China intensifies Internet use restrictions, and there can be problems with the connection. The following is recommended:
1. Ask about the best configuration for China
Sometimes, getting the best performance out of your VPN in China can be a bit complicated and takes time. It's important that you ask your VPN provider to recommend a configuration for China. Good VPNs tend to have excellent technical support which will help you make the best of your VPN.
2. Find a way to contact your VPN provider
It's also important for you to have a way to contact your VPN provider in case you can't manage to get your VPN to work. Keep in mind that the provider's website might be blocked, so it's better to have a contact email. Good VPNs tend to respond to email questions quickly.
Is there an alternative to using a VPN to access Gmail in China?
There exist various alternatives to VPNs, and the one that is currently the most popular is a system called Shadowsocks. However, it's a lot more complicated to use than VPNs.
In any event, if you don't need to spend all day reading and sending emails, it's still possible to receive emails in China despite not having a system to get around the Great Firewall.
If you have the Gmail app installed and configured on your telephone, sometimes the app is able to connect to Google's server and download and send emails. However, if you choose this option, you should keep in mind that it might happen that you won't be able to receive or send any emails for days, so think it through carefully.
Alternatives to Gmail that can be accessed from China
Out of the most popular email servers in the West, for the time being, only Gmail seems to have problems in China. Both Hotmail and Yahoo emails are accessible in China (although a bit slow).
In China, the most popular free email service is 163.com, although it's only available in Chinese.
Frequently asked questions
How can I access my Gmail account from China?
Gmail, as well as all other Google services, is blocked in China. Therefore, in order to be able to access your Gmail account from China, you will have to download and install a VPN.
Here you can find more information on this topic.
What are the alternatives to Gmail in China?
At the moment, it seems that China mainly targets Gmail when it comes to email providers. Therefore, pretty much any other email provider should work.
Generally speaking, it is still better to avoid large-scale email providers such as Hotmail, etc., as the bigger they are, the more likely they will be targeted and blocked.
Can a traveler use Gmail in China?
It doesn't make a difference if you are a traveler or a resident, because China just blocks all IP address that try to access Gmail from China.
How can I access Google Drive in China?
In addition to a VPN, are there other ways to check your Gmail in China?
A temporary solution could be to forward your Gmail address to another email address that is not blocked in China (there are many, as it seems that China mainly blocks Gmail when it comes to email providers).
At this point, you can log in on the email account where you forward your Gmail, and see the emails that arrive in your Gmail inbox. Note, however, that if you reply to your emails from this new address, people will see the emails as being coming from the new address, not from Gmail.
Photo Credits: Photo by gabrielle_cc on Pixabay