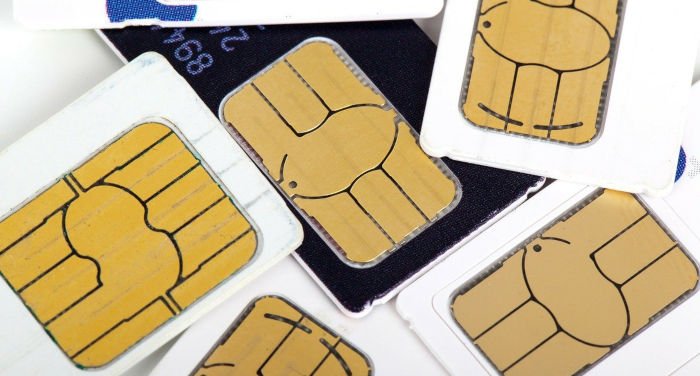 Starting around a decade ago, China has blocked numerous foreign websites and applications to assure 'national stability'. Things turned for the worse in 2017 when the cybersecurity law was issued.
In short, the government required network operators to store data in China, at the same time as Chinese authorities can do spot-checks on companies' network operations. Over the years, increasingly more people use VPNs, which is the most common and effective way to bypass the Great Wall.
However, we've also seen that many popular VPNs have suffered from disruptions recently and there are even rumors that VPNs will be blocked entirely in China. Therefore, I've written this article and where I present alternative options to VPNs in China.
Alternatives to VPN in China
There aren't that many options available that can replace VPNs. The Great Firewall gets smarter each year and the Chinese government introduces new laws that make it more difficult to surf the net without restrictions.
Having said that, two options help foreigners to freely surf the internet, namely:
Let's start and review how it works when using a Hong Kong SIM card in Mainland China.
Hong Kong SIM cards
Travelers can use foreign SIM cards in China and you won't need any VPN to bypass the Great Firewall. Thus, if you don't want to buy a VPN, you can buy a SIM card the next time you go to Hong Kong and bring it to China.
Indeed, Hong Kong officially belongs to China, but is still run under a "One Country, Two System" policy. As such, there are no internet restrictions when being in Hong Kong and you can use websites like Facebook, Youtube, and Bloomberg without any problems.
When using a Hong Kong SIM card in Mainland China, roaming will be activated but you will have the advantage that you can connect to the Internet without restrictions.
SIM cards acquired in Hong Kong
Below, I've listed some of the different SIM cards that you can buy in Hong Kong and later use in China. If you have any other recommendations, feel free to drop a comment below.
1. China Unicom
China Unicom Hong Kong offers a prepaid SIM card called "China Unicom Cross Border King". It's a 4G SIM card that costs as little as 138 RMB. By using this SIM card, you won't need to download a VPN while in China.
The prices for the SIM card are as follows:
Flat-rate Mainland China-HK airtime: HK$0.45/min

HK$48, 300MB, 7 Days


You can buy one of these SIM cards at 7-Eleven in Hong Kong. It can be recharged by China Unicom's recharge voucher/online. The SIM card can be bought on other sites online and it will be automatically activated as soon as you insert it into your mobile phone.

2. China Mobile

China Mobile offers the 4G/3G Mainland China-HK Prepaid SIM Card, that can be bought in Hong Kong and used in Mainland China.

The package costs HK$ 98 for 2GB and the data roaming service fee in Mainland China is as low as HK$1.5/MB (Capped at HK$48 daily). Since June 2019, it costs 2 RMB to send SMS to Mainland Chinese phone numbers.

If you buy this SIM card, you can enjoy a refill bonus of up to 33%. You will only receive a Hong Kong Mobile phone number.

Having said that, this is not a good long-term solution, unless you travel to Hong Kong frequently. Since December 2017, prepaid SIM Cards sold fromChina Mobile Hong Kong shops and online shops are valid for only 90 days (starting from the day that the SIM card is activated).

3. Klook.com

Klook Travel is a company that has grown much since its inception in 2014. Originally founded in Hong Kong, they have received funding from SoftBank, Goldman Sachs, just to mention a few.

Klook allows travelers to buy SIM cards for various countries online, you can later pick up the SIM card at the Hong Kong International Airport. If you have a connecting flight in Hong Kong, you can simply buy their 4G SIM Card for Hong Kong from YSIM.

Simply pick up the SIM card when you arrive at Hong Kong International Airport. You'll then enjoy the following benefits:

Travel to several destinations with one international and rechargeable SIM card

500MB a day worth of data at 4G speed

Simply insert your SIM card into your phone, tablet, or WiFi device

Pair your Klook account with your YSIM card and top-up your data package

4. SIM cards acquired online

You can also find SIM cards on eCommerce platforms such as Amazon. In fact, China Unicom and other mobile operators have Amazon stores selling SIM cards:


The first option, China Unicom 30-Day Data SIM card, costs USD 18.11 at the moment and can be purchased online. The SIM card is sent to your home address. The SIM card comes with the following benefits:

Valid for 30 days from the date of activation

3-in-1 SIM Card (Nano/Micro/Standard)

You can use Facebook, Twitter, Google, WhatsApp, Line with this SIM card

4G network mobile data in Greater China (incl. Hong Kong, Macau, & Taiwan)

30 days unlimited data usage


The second option, China Unicom 15-Days Data SIM card, is just slightly cheaper and costs USD 16.99. It's a normal all-in-one SIM card that has similar benefits as the first option. The only difference is that the SIM cards validity is only 15 days.

Your third option, the China Mobile 10-Day data SIM card, has 3 GB of 4G/3G mobile that can be used for 10 days. You can use it in Mainland China or Hong Kong.
This card is data only, thus you cannot make any voice calls or send SMS. As you can see, there are expiration dates for the SIM cards, you should check them before buying.

Pros of using a Hong Kong SIM Card

One of the main benefits of opting-in for a Hong Kong SIM card is that it's easy to buy and convenient to use.

You won't need a VPN and the SIM card can be sent to your home or you can pick it up at Hong Kong's International Airport. It's also stable and the connectivity generally good.

Cons of using a Hong Kong SIM card

Of course, there are several disadvantages of using a Hong Kong SIM card in Mainland China as well. One of the main disadvantages is that it's more expensive as you'll use the roaming from the service provider.

As mentioned, the SIM card is only valid for 10 ~ 30 days. Thus, it's not suitable if you stay in Mainland China long-term, but better for travelers. You should go for a local SIM card in that case.

Keep in mind that most Chinese people don't call Hong Kong numbers and you must have a Mainland Chinese number (+86) to create a WeChat, AliPay, and Didi account, for example.

Shadowsocks

The Chinese government has started to clamp down on VPNs and Apple even decides to pull most of the VPNs away from the Apple Store. VPNs are often slow and it's getting more difficult to get a hold of one.

Shadowsocks was created in 2012 and is an open-source encrypted proxy that is free and widely used in Mainland China. The main benefit of using Shadowsocks, compared to VPNs, is that it's difficult to find it. With the increased censorship and a stronger Firewall in China, Shadowsocks becomes more and more popular.

To use Shadowsocks, you must have a remote Shadowsocks servers located outside of China and a Shadowsocks client application. You can download the client application from Shadowsocks' website or in Google Play or in an app store.

You also need to rent a Virtual Private Server (VPS) to get a Shadowsocks server. These can be downloaded from cloud or VPS providers, such as DigitalOcean.

VPN providers that offer Shadowsocks

You can also find VPN providers that have Shadowsocks where two of the most popular brands are NordVPN and Surf Shark.

Nord VPN has been featured on major websites, including Forbes, Huffington Post, BBC, and The Guardian. Their product Socks5 is included when buying their VPN starting from as little as USD 3.49 per month.

Surf Shark offers some of the best prices and features in the VPN industry. You can install it on as many devices as possible and prices start from USD 1.99 per month. Surf Shark recently implemented the Socks5 protocol into their windows and smartphone android applications.

Pros of using Shadowsocks

Shadowsocks is fast as it doesn't encrypt your traffic, like a VPN does

It's open-source and free

Compatible with most platforms, including Android, iOS, Windows, etc.

Specially designed for China


Cons of using Shadowsocks

Not easy to set up (need some technical knowledge)

Shadowsocks doesn't encrypt your traffic, thus offers less privacy and security

Not as reliable as before (getting detected more easily by the Chinese Great Firewall)


As you can see, using a VPN is not your only option to surf the net freely in China. You can also buy a Hong Kong SIM card or use Shadowsocks, which has gained popularity in the past years.

Having said that, most foreigners prefer to use VPNs thanks to the many options available and the comparably low costs. If you want to buy a VPN, you should buy it before arriving in China, as there might be a risk that you can't download it while in China.

If this is an issue for you, read our separate article that explains how you can download a VPN in China.

Photo Credits: Photo by PublicDomainPictures on Pixabay