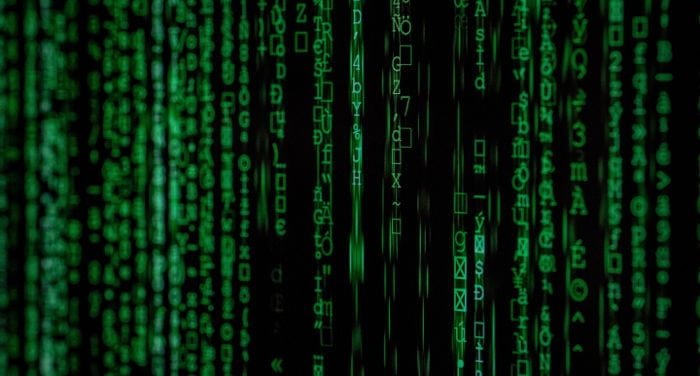 At the time of the enactment of China's new cybersecurity law in 2017, the country initiated a several-month period aimed at increasing controls and restrictions on Internet use. During these months, many media outlets published contradictory news stories on the possibility of VPNs being blocked completely in China in 2018. The first stories said it would happen in January 2018, and then February, and finally March.
The goal of this article is to try to organize and clarify all of the information that has come out in 2017 and 2018 on the subject.
Do VPNs work in China?
The short answer is YES. You can check out this complete article on some of the best VPNs that continue to work in China, which we update every month with the most recent information on their functionality and stability. The first version of the article dates back to 2013, and since then, we have continued to monitor the different VPNs on the market and have selected those that work best in China in our opinion.
Despite the fact that since June 2017, many VPNs have been seriously affected in terms of their functionality, or have even been completely blocked, currently, numerous VPNs continue to work quite well in China.
However, if VPNs continue to work in China, what was the reason for this wave of news stories stating the opposite in 2017 and the beginning of 2018? Below, we will try to clarify the information and debunk the myths.

The cybersecurity law of June 2017
At SDC, we are not experts in Chinese law, so if you are looking for more technical information on the new law, you can check out this complete article. Below, we give a short summary of what the law stipulates.
Security of online operations: This first component of the law stipulates a series of measures that Internet service providers have to comply with in order to ensure Internet security, such as creating a dedicated body for Internet security, adopting measures to protect against cyberattacks and viruses, monitoring online incidents and keeping logs for at least 6 months in a secure manner. This section of the law is also extended to other production sectors considered to be key, such as energy, traffic, water, finance, and public bureaucracy; as well as other industries, such as online stores, education, news websites, and business platforms. However, the list of sectors isn't very clear.
Security of online information: The second aspect of the law states the means by which operators have to protect and store users' personal information. The measures included in this clause are quite similar to the measures implemented in other countries to prevent the unauthorized use of users' personal information.
Monitoring early alerts and emergency responses: This component of the law establishes guidelines for cybersecurity monitoring, early alerts for potential risks, and response plans for emergencies, which are the responsibility of the CAC (Cyberspace Administration of China), Internet service providers, the local government and specific industry departments.
This law does not directly mention VPNs, because as is usually the case in China, the law isn't very concrete and leaves certain room for interpretation. Basically, the new law is being used to implement stricter control of the Internet and the possibility of blocking or closing companies that allegedly don't comply with the law's requirements.
Specifically, the majority of the news stories related to closing VPNs are based on a document published by the Ministry of Industry and Information Technology on January 22, 2017, in which it announced a 14-month campaign to clean up and regulate the Internet access services market, in which VPNs were included (you can find an English translation here). This document stated that the campaign would end on March 31, 2018. This date has come and gone, and VPNs with headquarters abroad continue to work and it doesn't look like additional measures are going to be taken for the time being.
For a more detailed analysis of the implications of this cybersecurity law, you can read this report published by KPMG Advisory.
The consequences of the cybersecurity law
I'm guessing that if you read the last section, you will still be a bit confused. To get a better idea of what this new regulation has meant, below I detail some of the actions that have been taken based on the application of this new law.
Closing of the majority of national private VPN providers: The most famous case of this was that of GreenVPN, a national company that was broadly used by Chinese Internet users. Currently, only VPN providers authorized in advance by the Chinese government can operate in the country.
Elimination of all VPN apps on the Android and Apple AppStore markets: It's currently impossible to download the apps provided by VPN providers on apps markets in China.
Blocking of WhatsApp: In September 2017, WhatsApp was completely blocked and can't be used in China unless you use a VPN.
Elimination of Skype from the Android and Apple AppStore markets: It's important to mention that as opposed to what lots of people think, Skype continues to work in China. The app has simply been removed from app markets in China.
Blocking of international VPN provider websites: The majority of the websites of popular VPNs in China are blocked. Even so, these companies tend to open "mirror" websites that are accessible in China.
This list could go on, but in general, these have been the most relevant actions affecting personal Internet use in China. I recommend reading this article for a more detailed analysis.
Is it possible that China will block VPN use in the future?
This is a difficult question to answer, and I personally doubt that they would, but anything can happen in China.
There are multiple reasons why it's very unlikely that China would end up completely blocking VPN use, but overall, there are two main reasons why.
The first reason is technical. According to certain experts on the subject (among whom I certainly don't count myself), blocking VPNs that are located in China could be very complicated, and runs the risk of isolating China from the global Internet. What China can do and has done is block Internet connections that are suspected of using VPNs, attack the servers of popular VPNs to compromise their service or block IP addresses suspected of being VPN servers.
The second reason is purely economic. Blocking VPN use would imply a very significant economic impact, as numerous companies with international interests and foreign investors depend on VPNs to communicate with their clients, employees or suppliers. In addition, VPNs are an essential element for many companies in ensuring the security of their internal networks and communications between the company in China and the rest of the world.
Is it illegal to use a VPN in China?
Before going on, I want to make it very clear that we aren't experts in Chinese law, and as a result, the information below should be taken with precaution. However, is it illegal to use a VPN in China?
For now, it doesn't seem to be illegal to use a VPN, but certain VPNs and certain uses can be illegal. While this is a rather complex subject and in many cases isn't very well defined, I'll try to summarize what we know up to now:
Only VPNs previously authorized by the government can be used. However, this law only applies to VPN use at companies. In other words, if a company creates and/or uses a VPN in China, it has to tell the authorities before being able to use it. Failure to comply with this law can result in serious problems for the company.
In China, creating a personal or corporate VPN that is distributed to other users without prior authorization (or a business license) can result in severe penalties, such as the revocation of your business license or even prison time, like what happened to Wu Xiangyang for selling VPNs illegally.
In terms of individual VPN use, things are a lot less clear, and for the time being, it seems that the only people who can end up in serious problems are those that create and distribute a VPN to other users (although we certainly can't guarantee it).
VPNs managed by foreign companies outside of China are in a legal gray area, as it can be considered that they don't operate in China, and therefore don't have to comply with its regulations.
Individual users that use VPNs located abroad are also in a legal gray area, and it's not very clear if this is legal or illegal. For the time being, it's highly unlikely that this will be considered illegal. For the moment, it doesn't appear that there are any measures against these users (aside from making it difficult to access these services). The only measure that we are aware of is the temporary blocking of telephones. Functionality can be restored after eliminating unauthorized applications, such as Skype, WhatsApp and VPN apps (which can be reinstalled later). However, this isn't a very widespread practice in the country.
Important: while there's no reason for VPN use to be considered illegal, what you do with the VPN can be either legal or illegal. If you use your VPN to check your email, there's no reason it would be illegal. However, if you use it to download content protected by copyright, this is clearly an illegal act.
Frequently asked questions
Do VPNs still work in China?
Is it illegal to use a VPN in China?
Let's start by saying that this is a grey area, but for now, we have never had any confirmation that using a VPN in China is an illegal act in itself (unless you use it for an illegal purpose).
Here is more information
on this topic.
Do free VPNs work in China?
Most free VPNs don't work in China. The problem is that running an efficient and reliable VPN server costs time and money. That's why the best VPNs aren't free.
There might still be some free VPNs that work in China. However, make sure to read some reviews and their terms of service before you install them on your laptop or smartphone, as free VPNs often come with drawbacks, such as a lot of ads, slowing down your laptop to the point it's useless or even installing malware on your device.
Does ExpressVPN still work in China?
Does NordVPN still work in China?
Yes, NordVPN works in China.
Here
you can find more information.
Conclusions
The current situation of VPNs in China isn't new. The same thing has already happened in the past during important political and social events (the Olympic Games, party congresses, etc.). Because of this, it's normal for people to become alarmed every so often around the possibility that VPNs will be blocked for good.
Despite the waves made in the international media by the supposed threat of blocking VPN use this time, March 2018 has come and gone and VPNs continue to work.
Photo Credits: Photo by Markus Spiske on Pexels