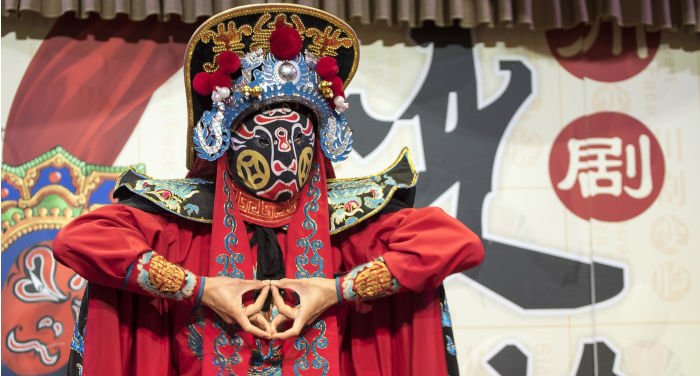 Travel to Sichuan: A Complete Guide – Index
Sichuan is a large province located in the Southwestern parts of China and one of the most popular travel destinations among locals and foreigners. It's referred to as the Land of Abundance, mainly thanks to its cuisine, diverse culture, and many beautiful sceneries.
In this article, I explain why you should visit Sichuan, places to visit, about the cuisine, and finally, I share some travel tips.
Quick facts:
Chinese Name: 四川
Provincial Capital: Chengdu
Famous Cities: Chengdu, Leshan, Jiuzhaigou, Garze
Population: Around 82 million
Surrounding provinces: Tibet, Gansu, Yunnan, Qinghai, Chongqing, Shaanxi, Guizhou
Ethnic groups: 55 (a bit more than 4 million people)
Why you should visit Sichuan
1. Sichuan is one of the most culturally diverse provinces in China and has played a vital role throughout the country's history. What speaks for Sichuan as one of the best travel destinations in China is the abundance of food, culture, and astonishing nature. It has five UNESCO World Heritage sites, just next to Beijing in terms of numbers, including:
Jiuzhai Valley
Dujiangyan Irrigation System
Mount Qingcheng
The Giant Stone Buddha (Leshan Mt. Emei)
Giant Panda Habitat
You won't be restless as you'll spend your days visiting ravines, mountains, hills, hot springs, lakes, limestone caves, and plateaus. Sichuan is home to many animals and 80% of the world's giant pandas and travelers visit the province just to see Giant Pandas that are now on the global list of species at risk of extinction.
2. That said, Sichuan is landlocked and surrounded by other provinces that all have unique cultures and memorable landscapes. The most notable are Tibet, Yunnan, Qinghai, and Gansu. You can reach these provinces by plane, bus, or train, depending on your preferences and budget.
3. Sichuan also has a comfortable climate with cool winters and mild summers, which makes it a good travel destination pretty much any time of the year. The summers tend to be more crowded with tourists and more rainfall, while the autumn offers the best sceneries as the trees turn yellow and red.
4. Its cuisine is one of the most famous and highly acclaimed in China, a reason why you find many restaurants serving Sichuan dishes anywhere in the country. This is something we will review later in this article and I'll list some Sichuan dishes that you have to try before leaving China.
What to see and do in Sichuan
Before you visit Sichuan, you must do some planning so that you can get the most out of your trip. The province is big and travelers often stay at scenic spots for a day or more and then move on to new locations.
To give you a better understanding of what you can do in Sichuan, I've listed some cities and places that are worth seeing.
Chengdu
Chengdu is the provincial capital of Sichuan and one of the biggest cities in China, having around 15 million people in the metropolitan area. In the past years, we've seen increased economic activity in Chengdu, but the expat community is smaller than in the bigger cities, such as Beijing and Shanghai. It provides a more laid back atmosphere.
One of the main reasons why I included Chengdu in this list is that travelers often start there and continue moving to other parts of Sichuan after. The city has an international airport that can be reached from many parts of the world, it was first built in 1938 and is the largest in southwest China.
That said, Chengdu might not be the most scenic place, a reason why travelers don't stay there for more than a few days. But, it has a unique tea house culture, a bustling nightlife, tasty food, and you can watch opera shows. It's a city worth visiting if you are in Sichuan.
Here, you can also visit giant pandas and you won't be more than an hour away from the Giant Stone Buddha at Leshan Mountain Emei. Three hours away by train, you'll also reach the Qingyin Temple, a site with many old pavilions, platforms, and towers that dates to the sixth century.
The Giant Stone Buddha in Leshan
Leshan is located approximately 100 km from Chengdu and has many scenic spots. The most notable ones are the Giant Stone Buddha, Mount Emei, Jinding, and Baoguo Temple. If you didn't have the chance to see Giant pandas in Chengdu, you'll get another chance in Leshan as it's one of its top attractions.
The Giant Stone Buddha in Leshan is the tallest stone Buddha statue in the world with a height of 71 meters. Being located near the city of Leshan, it's a magnificent structure that can be reached with a one-hour train ride from Chengdu.
The construction of the Buddha started in the year of 713 during the Tang Dynasty and it has since been one of China's majestic wonders. A Chinese monk called Haitong came up with the idea to construct the statue to make the turbulent waters below its feet calmer, which was problematic for the shipping boats that floated down the river. The massive amounts of mud and rocks that fell into the water during the excavation made the water less turbulent, resulting in a calmer river.
Seeing the Buddha in real life can be breathtaking as every part of its body is big. The ears are 7 meters long, the head 14.7 meters tall, and the eyebrows 3.3 meters wide. More than 100 people can sit on his feet which are 8.5 meters wide.
Together with Mount Emei Scenic Area, it was listed by UNESCO as a World Cultural and Natural Heritage in 1996. You should not leave Sichuan without visiting this UNESCO World Heritage site!
The entry fee to visit the Giant Buddha is around 90 RMB (12.85 US dollars), while the boat-trip price is 70 RMB (USD 10).
Mount Emei
Emei Shan, sometimes referred to as Mount Emei or Emeishan Mountain is located in Emeishan City and renown for being one of the most beautiful places in Sichuan. The mountain is more than 3,000 meters high and referred to as old, mysterious, and you can see the Wannian Temple, Baoguo Temple, Qingyin Pavilion, and Golden Summit on the top.
Worth mentioning is that the mountain is the highest of the Four Sacred Buddhist Mountains of China. From here, you'll be able to enjoy a spectacular scenery with far-reaching plains to the East and frosty mountains to the West. The best time to visit the mountain is during the spring or autumn and the entrance fees are as follows:
Mount Emei: 160 RMB (Dec 15 – Jan 15 it costs 110 RMB)
Fuhu Temple: 10 RMB
Wannian Temple: 10 RMB
Baoguo Temple: 8 RMB
You can either reach the mountain from Leshan, Emeishan City, or travel directly to the mountain from Chengdu. Going by train is the most convenient, but you can also visit the mountain by bus. When you have arrived, there are cable cars that will take you to the top.
Jiuzhai Valley (Jiuzhaigou)
Jiuzhai Valley is located in the Northern parts of Sichuan and its National Park opened in 1984. The valley is close to the Tibetan Plateau and a part of the Min Mountains, covering an area of 72,000 hectares, with the highest elevation of 4,500 meters.
Since the national park opened, it's been one of the most popular tourist destinations due to its blue and clear lakes, many waterfalls, and snow-covered peaks. In 1992, it was inscribed as a UNESCO World heritage. The valley is holy in the eyes of Qiang and Tibetan people, which are two of the minority groups that have lived in the area for a long time.
Travelers found it difficult to visit the valley previously as it's isolated and far away from bigger cities. Yet, the Jiuzhaigou Ring Way has made it easier and you can reach the national park via the Jiuhuang Airport and Chengdu.
The government does it utmost to preserve the area and keep it clean, due to the great influx of Chinese tourists recently.
Tibetan Plateau
The Tibetan Plateau, referred to as Qinghai-Tibet Plateau in China, has an altitude of 4,500 meters and stretches over Qinghai, Tibet, South Xinjiang, Southwest Gansu, Western Sichuan and Yunnan. The plateau covers an area of 2,500,000 square kilometers and is the highest plateau in the world, not strangely, it's been called the "Roof of the World".
The plateau offers astonishing views and has many ecosystems where most are classified as montane grasslands. You will also find areas similar to an alpine-tundra and monsoon-like forests and shrublands. Due to the high altitude and harsh climate, you won't find many animals, but snow leopards, yaks, hawks, buffalos, and Tibetan wolves still live here.
It's best to visit the plateau in June, as the weather and views are best during this time. The Autumn and Spring can also be good times to visit the plateau with the blooming flowers and colorful leaves.
Giant Panda Sanctuaries
More than 30% of the endangered giant pandas live in the Sichuan Giant Panda Sanctuaries, some of the most important areas in the world to breed the pandas. The Wolong Giant Panda Nature Reserve is one of the most popular sites to visit pandas, which is located around 130 km from Chengdu.
The reserve is one of the oldest and most important for panda breeding, in 1980, it was included in the UNESCO Man and Biosphere Reserve Network. Its preferable location with a humid and warm climate makes it favorable to pandas' favorite food, bamboo.
Besides, you can find many other endangered animals in this area, including white-lipped deer, red pandas, and the golden monkeys.
Sichuan gastronomy
Sichuan cuisine is the most popular cuisine in China thanks to its great variety of flavors with many spices, herbs, and often oily dishes. Key ingredients include pepper, shallots, fennel, cloves, star anise, chili, broad bean chili paste, and sometimes Sichuan pepper.
Sichuan food is often spicy, tingling, and numbing, something that foreign travelers aren't used to sometimes. If you don't like spicy food, be sure to say Bù là (不辣), which simply means "not spicy" in Chinese. You can also say Wēi là (微辣) which translates to "Little spicy", but with the Sichuan people's appetite for spicy food, you better go for the first option if you can't take spicy food.
Some of the most popular dishes in Sichuan that you should try are:
Kung Pao Chicken (宫保鸡丁)
Mapo tofu (麻婆豆腐)
Twice cooked pork (回锅肉)
Yu Xiang Rou Si (鱼香肉丝)
Sichuan Hot Pot (川锅)
Travel tips for Sichuan
You should bring short and long-sleeved t-shirts, sweaters, a hat (can be bought on-site), long pants, shorts, a thin jacket, and comfortable shoes. Many scenic spots are located on high altitudes where it's easy to get burned even if the air is cool.
As you'll spend time in remote areas, you should also bring medicines such as aspirin, antibiotics, anti-inflammatory, and anti-diarrhea medicine. I'd also recommend you to bring altitude sickness medicine, such as Acetazolamide, as the altitudes can stretch between 2,000 to 4,500 meters.
Not to forget, don't travel to China without having proper insurance as you might come across unexpected issues or accidents. This is a no-brainer, but easy to forget.
If you feel uncomfortable traveling on your own (perhaps it's your first time in China), then I also recommend you to travel with a tour or travel agency. Keep in mind that most Chinese don't speak English and it can be a hustle if you lose your way or need help.
Photo Credits: Photo by Russell_Yan on Pixabay