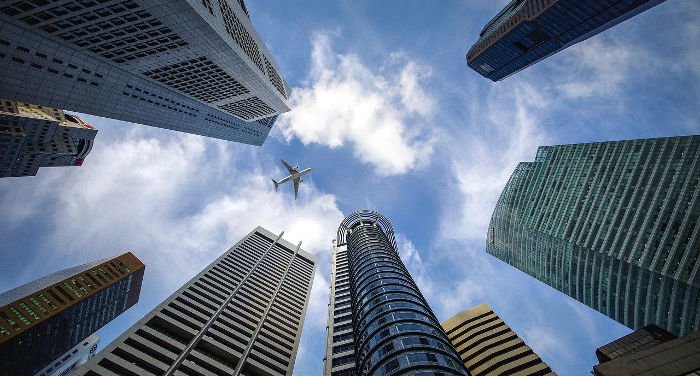 Ready to kickstart your career with an internship experience in Singapore? Click here to get your free quote now and start your journey toward professional success!
Singapore has seen an astonishing transformation in the past decades from previously being an undeveloped nation into becoming one of the most advanced in the world. Here, you can find plenty of international companies in everything from finance, petrochemicals, automotive, insurance, and electronics.
This is driven by its transparent and efficient business environment which is backed by low taxes and its ease of doing business. Having said that, if you're still a student, newly graduated, or lack sufficient work experience to take on a regulation position, it can be worthwhile looking for an internship first.
Finding an internship in Singapore does require thorough research and an in-depth understanding of local visa regulations, the job market, and information related to how you can find internships.

Benefits of commencing an internship in Singapore
Singapore is a sought-after state in Asia that attracts entrepreneurs, students, and managers. Even if it's comparatively expensive to live in Singapore by Southeast Asian standards, there are also plenty of benefits of commencing an internship here.
Below I've listed some of the most notable ones:
Accumulating work experience: First of all, Singapore has an open multi-cultural society, working here will allow you to work in a diverse environment and to learn about other cultures. This will most likely not be the case if you work in an Eastern European country, for instance, for most of your colleagues will be locals.
Access to the job market: Entering the Singaporean job market can be difficult as you'll need to secure a work permit first. Work permits are divided into different classes, such as S-passes and Employment Passes, for instance.
It's well-known that it can be hard to obtain work permits as Singapore has a competitive job market and where the government favors locals. There are quotas in place and you also have to earn a certain salary, to avoid that you provide value and don't take jobs from and middle-income earners.
By getting an internship, you will have one foot in the job market which will help you to accumulate invaluable experience.
Building up a network: By having an internship, you will manage to network and build up a network which is not possible if you don't live in Singapore full-time. Truth be told, many vacant positions are filled thanks to "someone who knows someone". If you plan to stay in Singapore long-term, then an internship can help you to build up a base that is crucial to stay competitive.
English as a first language: English is an official language and Singapore is the home to many expats and foreign students. Thus, you can improve your English skills while in Singapore, and perhaps take courses in Mandarin Chinese. Saying that living in Singapore is beneficial to your linguistics is almost an understatement.
How to find an internship in Singapore
Being the home to a significant amount of multinationals and start-ups, Singapore has a great number of internships available to students and new graduates. That said, it can be tricky to land one if you're not present in Singapore.
The three options you have when looking for internships in Singapore are:
To find internships on your own
Get help from an agency
Fellowships
Finding internships on your own can be manageable if you put in a great amount of time in research. In short, internships can be found on company websites, in the same way as regular vacancies.
Yet, you can also text a company directly to see if they are interested in your profile. Sometimes, positions are created just for the sake of bringing someone on-board.
Using an agency, on the other hand, can save you plenty of time. These companies have a wide network and much experience in connecting people with internships available in the market.
This is something I will touch more upon later in this article.
The final option, fellowships, is a bit different from internships. While internships sometimes allow you to get paid on an hourly basis and in companies that typically require a certain level of education for employment, fellowships focus on academic research and/or professional development.
Thus, there's less focus on professional experience, but more on professional development.
Visa requirements for internships in Singapore
The Ministry of Manpower in Singapore has created a complete page dedicated to information about visa requirements. The visas for internships fall under the section of "Trainees and students" and include the following options:
Training Employment Pass
This employment pass is for foreign professionals that plan to get practical training. To obtain the employment pass, you have to earn at least SGD 3,000 a month.
Work Holiday Pass (under Work Holiday Programme)
This employment pass was created for graduates and students that are 18 to 25 years old and that plan to work and be on a holiday in Singapore for 6 months.
Work Holiday Pass (under Work and Holiday Visa Programme)
This employment pass is used for Australian graduates and students that are 18 to 30 years old and want to both works and stay in Singapore for holiday for one year.
Training Work Permit
This work permit was created for semi-skilled foreign students or trainees that want to get practical training in Singapore for a maximum of 6 months.
What option is valid for internships?
The second option, Work Holiday Pass (under Work Holiday Programme), is the one most frequently used for students and graduates who take on internships in Singapore.
The requirements to get the Work Holiday Pass are as follows, as of the moment I'm writing this article:
You must be between 18 to 25 at the time you file the application
You must be an undergraduate or graduate of a university in Australia, France, Germany, Hong Kong, Japan, Netherlands, New Zealand, Switzerland, the United Kingdom, or the United States
Your university has to be recognized by the governments of the ten countries or regions mentioned
if you're an undergraduate, you must have been a resident and a full-time student at the university for at least 3 months, before applying for the employment pass
If you're a graduate, you were a resident and a full-time student of the university
Keep in mind that the Work Holiday Programme can manage 2,000 applicants at any one time. I also recommend you to check the Ministry of Manpower's website directly for up-to-date information, as regulations can change fast.
Doing an Internship with an agency
Scouting internships and landing one can be both time-consuming and exhausting, leaving young professionals with undesired results. A third option, as mentioned above, is to find an agency that can help you find an internship.
The agencies can help with everything from the purchase of SIM cards, visa assistance, furniture packages, and turnkey-solutions. Agencies usually offer different types of services and packages:
Placement package
Standard package
Other services
Placement Package
Placement packages typically include the following:
Customized internship placement
Visa assistance
24/7 Assistance
Certification from host company
Welcome pack
As reference, the price of these types of packages are usually as follows:
1-3 months : USD 2,000
4-6 months : USD 2,300
Standard package
In addition to the services included in the placement packages, the standard packages usually also include the following services:
Furnished accommodation
Airport pick up on arrival
Transportation cards
Social activities and trips
As reference, the costs of these type of packages are as follows:
1 month: USD 5,000
2 months: USD 6,300
3 months: USD 7,700
4 months: USD 9,200
5 months: USD 11,000
6 months: USD 13,000
Other services
Here are some of the services that internship agencies also offer (with additional costs):
Exclusive networking events
Flights
Multi-destination internships
Websites for internships in Singapore
Being one of the most digitized and technically advanced countries in the world, you can find websites that specialize and focus on sole things such as mortgages, internships, and similar in Singapore.
That said, some of the websites that focus on internships can be both international or local websites (i.e. .sg domains). The website has accumulated a great amount of information and where you can get tips from agencies and previous students who commenced internships in the past.
InternSG
InternSG is one example of a website that only focuses on internships. It has more than 80,000 jobs and internships listed and is referred to as the number-one internship website in the country.
The website has been around since 2004 and helps everything from corporations, graduates, and students to participate in their so-called Internship Placement Programme (IPP). The service is free, which makes it a popular choice.
In short, you can simply use their job portal and they work with plenty of Fortune 500 companies. That said, you won't find as much personal service compared to companies who charge for similar services.
Examples of internships available include:
Allianz Insurance – Business Strategy Intern
Daimler Southeast Asia – IT Controlling Intern
French Chamber of Commerce – Business Development Intern
Absolute Internship
In contrast to InternSG, Absolut Internship is an international website that can help you find internships in other countries than Singapore as well. Their programs are offered in a dozen countries and cities, including:
Barcelona
Beijing
Hong Kong SAR
Lisbon
London
Madrid
Paris
Shanghai
Singapore
Stockholm
Tokyo
The company has been featured in various media outlets, including names like The New York Times, BBC, Bloomberg, Reuters, and Sky News. The company can proudly say that it's helped more than 5,000 interns from 53 countries in the past 11 years.
Besides, they work with more than 800 companies and 60 universities to assure that students who look for internships get full support.
The company has an internship placement service which costs EUR 1,400 – 2,300, ranging from 2 – 6 months. Regulations can also change depending on your visa eligibility.
In addition to Singapore, they also offer internships in Tokyo and Shanghai and where the package includes:
Guaranteed internship
One-to-one support for the most optimal placement
CV improvement support
Visa assistance
Pre-department guides
To get accepted for enrollment, you also have to participate in an interview and get admitted.
Get a free quotation for an internship in Singapore
Fill in the form below and get in touch with an agency that can provide a free quotation for an internship in Singapore. They will get back to you by email as soon as possible.