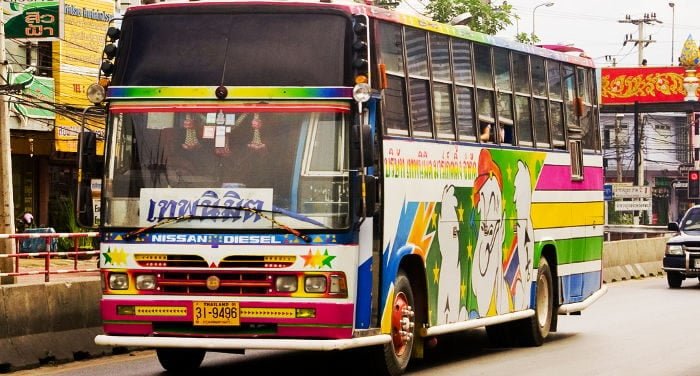 Why travel by bus? The advantages
Traveling by bus in Thailand is very convenient, both in terms of savings and comfort. Bangkok represents the country's major transportation center; in fact, from the capital it is possible to reach practically every city in Thailand, and even cities in neighboring countries, such as Myanmar, Laos, Cambodia, and even Malaysia.
Besides cheap prices and excellent connections, traveling by bus in Thailand is a relatively comfortable experience. The vehicles used by various transportation companies are almost all new and equipped with every comfort.
Their are daily buses that offer services such as television, some snacks, and a few even have Wifi connections. Night buses will welcome you with reclining seats, covers and the classic midnight snack!
Buying tickets is simple and intuitive. You can show up in person at various bus stations, or buy them online and show your ticket directly from your smartphone. There are many websites where you can buy tickets and are often run by specific companies. [Read more…]