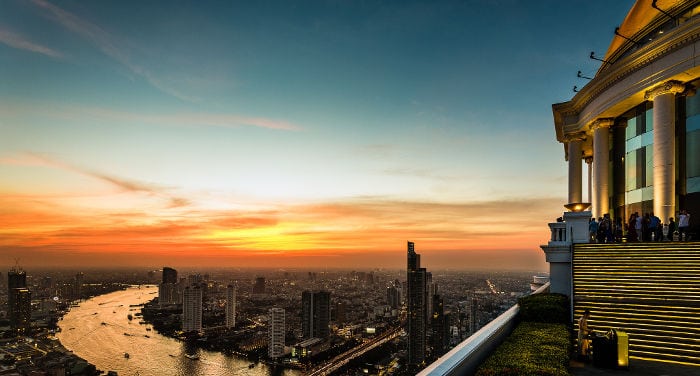 The complete name of Bangkok is composed of more than twenty words, which when translated mean "City of angels, the great city, the city of eternal joy, the impenetrable city of the god Indra, the magnificent capital of the world adorned in precious gems, the happy city that abounds in the colossal Royal Palace, which is like the divine home where the reincarnated gods reign, a city blessed by Indra and built for Vishnukam".
Bangkok, the largest and most populated metropolis of Southeast Asia with its almost 10 million inhabitants, is climbing the toward the top of the list of the most extensive and busiest cities on the planet.
Located on the banks of the Chao Praya River, up until 1782 Bangkok was like any other town. Since then, thanks also to the fact that King Rama I made it the capital of Siam, it began its commercial, political and diplomatic climb.
Click on one of the following links to jump directly to the section of the article that interests you most: