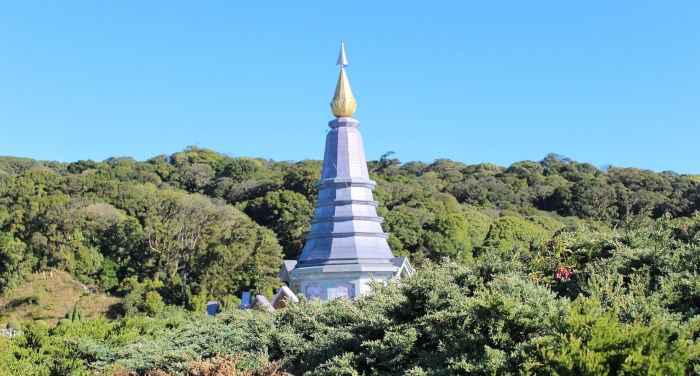 Retiring in Thailand – Index
Thailand is one of the most popular retirement destinations in the world and attracts foreign retirees in vast numbers. It's not strange, as it has a developed tourism industry, pleasant weather, and several other benefits that I explain later in this article.
Today, we review why you should consider Thailand as a retirement option, how you can get a visa as a retiree, if you should buy a property, and more. Let's start and review why Thailand is one of the most popular options among foreign retirees in Asia.
Why you should live in Thailand
Below I've listed some of the main reasons why foreigners decide to move to Thailand permanently or for a shorter term.
1. Weather and nature
So, one of the clear benefits of moving to Thailand is the weather. Having sunshine pretty much all the year-round (except for the rainy season during summer), foreigners won't have to endure the tough winters back home.
Thus, some people live overseas and in their home countries during the summers but stay in Thailand during the winter months. Retirees often prefer to stay in less bustling cities and areas compared to the capital Bangkok, such as in Phuket, Raiyong, Pattaya, and Hua Hin.
You have many options to choose from in Thailand and can be sure to find both local and foreign friends.
2. Living costs
Living costs are low in Thailand. This is particularly the case if you stay away from Bangkok (which is still cheap!) and go to cities in more remote areas. That is often not needed though as many retirees can live their lives to the fullest using their pensions.
Below I've listed various costs such as for rents, meals, transportation, and more, so that you can get a general understanding:
Meal, Inexpensive Restaurant: THB 60 (USD 1.87)
Meal for 2 People, Mid-range Restaurant, Three-course: THB 700 (USD 21.87)
Domestic Beer (0.5 liter draught): THB 70 (USD 2.18)
Apartment (1 bedroom) in City Centre: THB 14,587 (USD 455)
Apartment (1 bedroom) Outside of Centre: THB 8,955 (USD 280)
Apartment (3 bedrooms) in City Centre: THB 38,450 (USD 1,200)
Apartment (3 bedrooms) Outside of Centre: THB 20,199 (USD 631)
3. Food
Thailand is famous for having one of the best cuisines in Asia and you can find Thai restaurants literally anywhere in the world. Not only is the food tasty, but also cheap. As you can see above, you can buy a meal for as little as USD 1.87 in inexpensive restaurants.
Examples of popular dishes in Thailand include:
Tom Yum Goong (Spicy Shrimp Soup)
Som Tum (Spicy Green Papaya Salad)
Tom Kha Kai (Chicken in Coconut Soup)
Gaeng Daeng (Red Curry)
Pad Thai (Thai style Fried Noodles)
Khao Pad (Fried Rice) Fried rice, egg, onion, a few herbs
Pad Krapow Moo Saap (Fried Basil and Pork)
They are also famous for the coconut ice creams and other delicacies, such as mango sticky rice. Personally, I've never met a person who dislikes Thai food.
4. Proximity to other countries
Thailand has a good geographical location compared to most East Asian countries. From here, you'll be closer to Europe but also other interesting countries in the region, like Vietnam, Cambodia, Malaysia, Indonesia, and Singapore. This gives you plenty of opportunities to travel.
Did you know, for example, that you can take trains and buses all the way from Chiang Mai to Singapore? This takes roughly 38 hours but you can stop along the way and explore new places.
5. Healthcare
Healthcare is cheap in Thailand and the country receives a fair amount of medical tourists who often are retirees. Thailand is also famous for attracting many young people who visit clinics for dental and cosmetic surgeries, thanks to the high-quality services and lower prices.
Bear in mind that if you live in Thailand as a retiree, you need to have health insurance, at least if you're on the O-A retirement visa. This is something I will explain more about later in this article.
6. Multiple visa options
Visa regulations have become a bit stricter in Thailand compared to Vietnam and Cambodia and it isn't as easy to go in and out of the country like it was before. That said, Thailand still has plenty of visa options that are available to foreign retirees.
Some of the most popular visas are:
The O-A visa (specifically for retirees, aged 50+)
Investment Visa
Thai Elite Visa
On top of that, you can also apply for tourist visas.
7. Developed tourism industry
Vietnam and Cambodia are on the rise and attract more and more foreign tourists, particularly from China and Russia, as these countries develop. Yet, Thailand has attracted foreign, and Western tourists in particular, for decades.
This has made Thailand into a more mature and preferred retirement destination in Southeast Asia. If you visit food markets in Bangkok, for example, you'll notice that they are surprisingly clean. The same goes for food courts and malls.
Countries like Vietnam still have a few miles to go until they reach the same standard as Thailand.
Requirements for retiring in Thailand
To "retire" in Thailand, you have to apply for a retirement visa, for example, that allows you to stay there long-term. Sure, some people stay on tourist visas, but it's not optimal in the long-run as the government has started to restrict foreigners from traveling in and out for too long. In short, it's a hassle and something you want to avoid as a retiree.
The most popular retirement visa is the O-A visa, which allows you to stay in Thailand for one year at a time, but you can renew it as long as you meet the financial requirements.
How to get the O-A visa
The non-immigrant O-A visa is a long-stay visa that you can apply for at Thai embassies or consulates overseas. There are a few requirements that you have to meet to get the O-A Visa.
First, you have to be at least 50 years old to be considered a retiree. This is not the case in the Philippines where applicants as young as 35 years of age can apply for the SRRV retirement visa.
In addition to being 50 years old, you also have to pass a criminal background check, both in your home country and in Thailand. Your passport should be valid for at least a year, finally, you have to meet the financial requirements stipulated, as follows:
Open a local bank account and deposit at least THB 800,000 (around USD 24,000)
Your pension should reach at least THB 65,000 monthly (around USD 2,000 per month)
You can combine the previous options, as long as the total funds are at least THB 800,000 (USD 24,000)
Worth mentioning is also that if you decide to deposit THB 800,000, you have to keep the money in a Thai bank account for at least 2 months before the visa application. The bank will provide you a proof of deposit that you can use for the application.
Health insurance for Thailand
If you decide to stay in Thailand long-term as a retiree, you need to have pre-approved insurance to meet the requirements of the O-A visa. At the moment, the following insurance providers can help you to obtain such insurance:
Thai Health Insurance
LMG
The Viriyah
Pacific Cross
Falcon
Thaivivat
AXA
Navakij
Dhipaya
Asia Insurance
Aetna
Sompo Insurance
Besides, the insurance you choose should cover at least THB 40,000 for outpatient treatments and THB 400,000 for inpatient treatments.
Keep in mind that you can buy health insurance from domestic or foreign companies as long as the sum of foreign policies is equal to the amount stipulated above.
Buying a property in Thailand
If you plan to stay in Thailand long-term, I recommend you consider buying a property, to avoid paying monthly rental fees. Besides, the property will (hopefully) increase with a fair share of the amount during the time you keep it.
Prices have increased much over the years, especially in places like central Bangkok and Phuket. If you look for properties in the low to medium price segment, you should preferably look at smaller cities, like Chiang Rai, Chiang Mai, Rayong, and Krabi.
Buying a landed house isn't as easy compared to buying a unit in a condominium. If you want to skip all the paperwork and regulatory hassles involved in buying a house, I suggest that you buy a condominium unit.
That said, if you really want privacy and space, then opting in for a house can be worth it. Just be sure to work with a reputable real estate agent and take advice from other foreigners that have followed the same path.
How much does it cost to buy property in Thailand?
Prices have increased much in Bangkok and the average price of condominiums doubled from 2004 to 2018, from around THB 60,000 to THB 120,000 per square meter. That is high with Asian standards and I suggest that you look for property in smaller cities in Thailand if it's beyond your budget.
Chiang Rai, Chiang Mai, and Hua Hin are just examples where you can find more affordable units.
Photo Credits: Photo by DigitalDDay on Pixabay