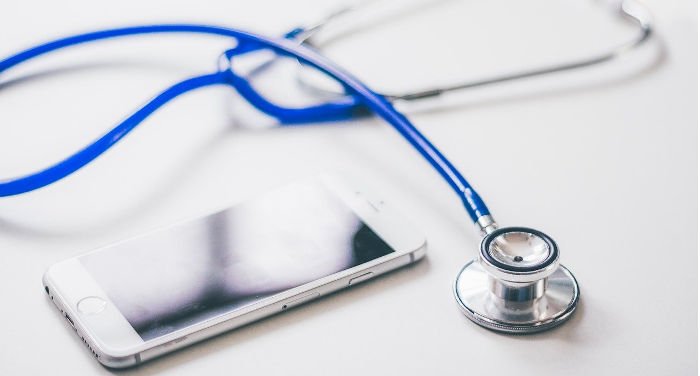 IMPORTANT: Currently, travelers are NOT required to possess health or travel insurance to enter Thailand
What travel insurance do we recommend for Thailand?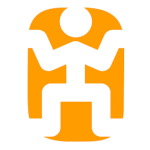 World Nomads: Comprehensive low-cost health insurance. Currently not available for residents of the European Union.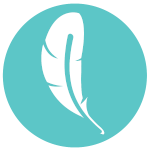 Safety Wing: Basic, very cheap health insurance with comprehensive medical coverage.
If you come from Europe or a country with a free universal healthcare system, it's important that you read the first part of this article, as the freeness and quality of the public health care system in Europe make many people forget how expensive medical treatment can be. If you come from a country like the United States, you will already be aware of the importance of having a good health insurance policy.
Why do I need health insurance when traveling in Thailand?
Currently, having health insurance or traveler assistance insurance is not a mandatory requirement for traveling to Thailand. However, unless you have tons of money to spare, you better don't catch Covid-19, get sick, and much less become the victim of an accident.
Hospitals in Thailand – like the majority of countries – are not NGOs and will not help you unless you can pay upfront or are covered by adequate health insurance.
When I say that if you don't pay, nobody will assist you, I'm not talking about spare change. The international hospitals in Thailand (the only ones where doctors and nurses can speak some English) tend to be very expensive. We are talking about more than 150 to 350 USD for a single day of hospitalization (without including treatments), several hundred for having your stomach pumped, or tens of thousands of USD for a simple surgery.
If you do a bit of research online, I'm sure that you will find multiple horror stories of foreign tourists whose families have gone bankrupt simply because they weren't covered by health insurance.
I don't think that when you travel, you set aside 10,000 USD in case something happens to you, so I suggest that you take out a quality travel insurance policy before going to Thailand or wherever you're going.
The healthcare system in Thailand
Since 2001, Thailand has had a public health care system that is universal and practically free. Nonetheless, this system can only be accessed by citizens and foreigners that work legally in the country and therefore have public health coverage. This means that unless you are working in Thailand if you go to the hospital, you have to pay for the complete cost of your treatment.
The public health care system has more than 1,000 hospitals and more than 9,000 clinics distributed across the country. On the private level, there are more than 300 hospitals. For a complete list of hospitals in Thailand, you can click here.
Hospitals in Thailand
In Thailand, like in the majority of Asian countries, there are two main types of hospitals:
Public hospitals
Although treatments at public hospitals in Thailand tend to be much cheaper than at private hospitals, these hospitals have various problems. Public hospitals in Thailand have facilities, sanitary conditions, and equipment that are greatly inferior to private hospitals. Another big problem is that the majority of doctors and the entirety of nurses are incapable of speaking a single word of English.
In addition, in Thailand, public hospitals tend to be completely overwhelmed, and it's normal to have a complete lack of privacy. This situation is much worse outside of large cities.
Private international hospitals
The majority of, albeit not all, international hospitals in Thailand meet international quality standards and offer services comparable to what you can find in the West. At these hospitals, doctors and nurses are capable of speaking English and many of their staff members have been trained abroad.
The other advantage of international hospitals is that you won't have to wait in line for a long time to be attended to.
Thailand is a famous medical destination for the low price of certain treatments (plastic surgery, eye surgery, etc.), but despite this, routine treatments can be very expensive.
It's worth noting that as opposed to what happens in other Asian countries, Thailand has a large network of international hospitals distributed across the entire territory, especially in tourist areas.
To conclude, if you don't speak Thai, you probably want to end up at an international hospital, especially if you are seriously ill. Considering the price of treatments at these hospitals, you are best off having health insurance.
Main international hospitals
Bangkok
Chiang Mai
Koh Samui
Phuket
Pattaya
What insurance policy do we recommend?
For tourism and short-term stays in Thailand, we recommend World Nomads due to its flexibility (you can choose the duration of the policy), its international coverage (if you travel to other countries in addition to Thailand, you will be covered), the fact that you can fill out the paperwork online, even if you're not in your country (many insurance companies don't allow this and you have to purchase insurance before leaving) and you can even purchase it if you live in another country. World Nomads has a reasonable price and in general, offers good options.
The only disadvantage that I have found is that the service is only in English and it is somewhat more expensive than the cheapest insurance policies (66 USD per month instead of 55). Even so, I have to admit that the coverage conditions are clearly better than the insurance policies that cost 10 USD less.
Important: World Nomads is not currently covering European Union residents.
If you are looking for cheaper health insurance with comprehensive medical coverage, we also recommend Safety Wing. Nonetheless, its travel (non-medical) coverage is not as comprehensive as World Nomads.
Keep in mind that World Nomads and Safety Wing are not very appropriate for residents of Thailand without health insurance coverage, such as students.
The reason is that with World Nomads and Safety Wing if you have a serious health problem, they will send you back to your country, where you will benefit from national health coverage (for example, the social security in Europe). Therefore, if you have renounced health coverage in your former country of residence, these two insurances may not be the best option.
What should a good health insurance policy cover?
Above all, a good health insurance policy should cover all medical expenses (tests, hospitalization, visits, surgeries), emergency transportation, repatriation, and medication.
On top of that, a good policy should also cover civil liability. That means that if you cause personal or material damages, it will cover the costs. Keep in mind that no insurance policies are willing to cover any type of civil liability for damages caused under the effects of alcohol or other drugs; it all depends on the circumstances surrounding the "accident."
Many good travel insurance policies include other extras, such as reimbursement in the event of cancellation or the interruption of your trip, coverage of accidents while practicing extreme sports (standard insurance policies generally don't cover this), and reimbursement in the event of a robbery or loss of your personal property, including your luggage, passport, camera or laptop.
One of the other advantages of World Nomads is that if you go to Thailand to do adventure sports (rafting, bungee jumping, etc.), you can opt for an extra that covers you in the event of an accident (this is not normal for the majority of travel insurance policies).
Regardless of the company you choose, we strongly recommend that you read the details of the conditions of the policy on their website or in the contract to understand when you are covered and when you aren't (pre-existing conditions stated in the policy, accidents in the event of drunkenness, for example). Every policy is different, which makes it impossible to include all possible options.
*For Canadian and US residents, unfortunately, due to financial services laws, World Nomads cannot provide a discount. This promotional code cannot be used with any other discount offer, including World Nomads Members' discount for travel insurance policyholders.