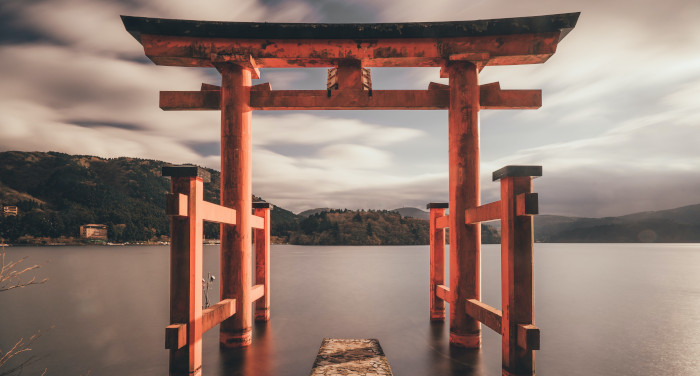 Visiting the continent of Asia is high up on most travelers' bucket lists. Whether you are backpacking through South East Asia, exploring the traditional cuisine in the bustling food markets of Tokyo, or relaxing on the beach in Thailand, you're bound to find a place to fall in love with. There's so much rich history to explore and learn about, and you can do it all on a pretty decent budget.
However, Asia isn't always the easiest place to travel to, especially during the pandemic. For the majority of the last three years, most countries in Asia were under a strict lockdown. The borders were completely closed without any mention of when they will welcome back international tourists.
While you might need to put a little more research into your plans, it's well worth the effort. As different countries start to open up, there are a few things you need to know about traveling safely through Asia in 2022.
Why travel to Asia?
Asia is a top tourist destination for travelers of all kinds. It offers rich experiences and truly has something for everyone. It's hard, to sum up, the largest and most populous continent in a few sentences. Whatever you're looking for during your next trip, chances are you'll be able to find it there. You visit Asia for the experience and stay for the food, people, and its beauty.
Can you travel safely in 2022?
Traveling safe goes beyond making sure you keep your items close and don't end up in places you shouldn't be. Especially during the pandemic. It also means understanding the social, political, and cultural climate of your host countries.
Every country has different laws and regulations they adopted to keep their communities safe. It's worth reminding yourself that you're a visitor there. Being a responsible tourist means respecting and caring for the culture and locals around you. Here's what you should pay attention to before traveling to Asia (or anywhere else!)
1. Keep up with local regulations
Not every country in Asia is open for tourists yet. If you have a specific destination in mind, you'll have to check if you're allowed to travel there from your current location. Not to mention any additional requirements that you'll need to gain entry.
Entry requirements change often, but staying on top of them is important — especially if you're already on the road and moving through different countries. Nomads had to adapt to this quickly when the pandemic hit, and it still proves to be a challenge.
There are plenty of up-to-date resources to find this information from, like Borderless. It's updated every 2-3 days with the latest information on border closures and openings, entry requirements for countries worldwide, and local regulations you should be aware of. It also has information on Covid testing sites and anything you need to do before your trip. But it's important that you double-check official sources — consulates, embassies, and government websites — before you go.
2. Plan well and add extra time
Traveling through Asia has always required a little more planning than a road trip around Europe or the US. While transit options tend to be quite affordable, it's not always fast and easy to move between destinations and from country to country.
Not surprisingly, COVID hasn't made things any easier.
Borders of different countries being closed means you can't use them to pass through. Even when there are travel corridors in place, you shouldn't expect it to be quick and efficient. Things are moving slowly nowadays due to increased safety protocols and staff shortages.
One thing you can do to make sure you get to your destination as soon as possible is to be well prepared. Gather all of the documents you need, double-check if you meet all the entry requirements for your destination, and then check everything again. Restrictions often change without prior notice and it's up to you to stay informed. Here's a checklist you can use and update based on the country you're traveling to:
Passport (and a visa if needed)
Vaccination card
PCR or antigen test (even if it's not required by the country you're traveling to, it's a good idea to do one anyway – just for the added safety of everyone on your flight)
Proof of travel insurance for the duration of your trip
Hotel or Airbnb booking confirmation (some countries require a government-approved hotel booking where you can quarantine on arrival)
A return ticket
Completed country-specific health form or document.
If you're feeling overwhelmed by the number of documents needed, think of it this way – it's a small price to pay to ensure your safety, and the safety of others around you while traveling.
3. Get good travel insurance
Travel insurance has always been a good idea. But as of late, having insurance has become a mandatory requirement by most countries in the world. If you're considering a journey to Thailand or Singapore, you will need to provide proof that you have it.
But not all travel insurance is equal. You'll want to take a close look at each country's specific requirement. Some have a set dollar amount, while others require Covid-19 coverage — you'll want to make sure that you have the right policy.
It's possible that your credit card or bank already offers some form of travel insurance. Although, if you're a long-term traveler or a nomad, it might not meet your needs. But to meet the regulations of some of the countries in Asia, you'll likely need something more comprehensive that offers both Covid-19 and unexpected quarantine coverage.
It should also be noted that, just because you don't necessarily have to have Covid-19 coverage to enter your destination, that doesn't mean it's not a good idea. We know that Covid-19 is still making waves, and it makes sense to protect yourself in case something happens.
4. Where can you go?
At the moment, here's the list of Asian countries accepting international travelers:
South Korea: Borders are open for vaccinated travelers with restrictions in place.
Sri Lanka: Entry to Sri Lanka is possible with restrictions in place.
Vietnam: Borders are open for vaccinated travelers with strict restrictions in place.
Thailand: Entry is allowed for fully vaccinated international travelers, with restrictions in place.
Philippines: Entry requirements and restrictions differ based on the country you're coming from, so you'll have to check the information first to know whether you're allowed entry!
Singapore: Travelers from all countries except Bangladesh, India, Myanmar, Nepal, Pakistan, South Africa, Botswana, Eswatini, Lesotho, Mozambique, Namibia, Zimbabwe and Sri Lanka, are permitted to enter.
Maldives: International tourists are welcome, with restrictions in place.
Nepal: The country is open to tourism with restrictions in place.
Expect more border closures and openings during 2022, and keep an eye out for countries you're hoping to visit. It's hard to predict whether international tourist travel will be possible for some of the Asian countries that are still under lockdown – everyone is doing their best to keep their communities safe. Here are a few things you should expect:
Most of the countries in Asia are unlikely to fully open their borders to tourists from around the world on the same date. It's fair to assume there will be a list of green, orange, and red countries based on their epidemiological situation that will determine whether you can enter the country or not.
It's possible that travelers will have to first send documents asking for permission to enter the country, or at least submit certain documents like vaccination certificates prior to entry into the country.
It's very likely that you will have to add a few days to your itinerary to spend in quarantine on arrival. Keep this in mind when thinking of your travel budget too – most of the Covid-19 testing costs have to be taken care of by the traveler.
Be flexible with your travel plans – you might have to book accommodation and flights on short notice, and have travel insurance for potential trip delays or cancelations.
Try to book accommodation with a free cancelation policy. You'll be glad to get a full refund if your trip gets canceled because of border closures.
Start planning your next Asian adventure
Not every country is ready to receive visitors just yet, but Asia is slowly opening up. You might not be able to do a lot of planning yet, but you can still daydream about the potential destination you hope to visit this year!
Travel requires more planning and preparation than ever before, but your effort won't be in vain – we are all part of a global community, and we have to do our best to keep each other safe. But with a little planning, you'll be well on your way to your next adventure.
This article has been written by SafetyWing an insurance company specialized in Nomads
Photo Credits: Photo by Tianshu Liu on Unsplash