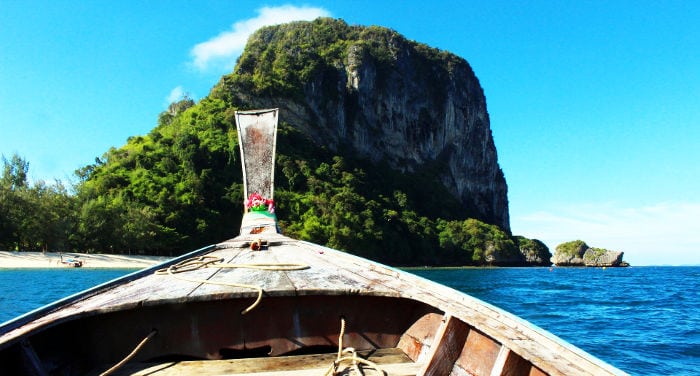 Requirements for entering Thailand
Since July 2022, Thailand has been allowing all types of travelers to enter the country without quarantine if they meet the following requirements:
Passport and visa (if necessary): The passport must have at least six months of remaining validity, and for stays of less than 30 days, a visa is not normally required (see next section).
Negative PCR test or Vaccine certificate:

PCR test: You must obtain a certificate showing that you are negative for COVID-19 based on a PCR test done a maximum of 72 hours before boarding your flight.
Vaccine: Travelers over 12 years can show a certificate of vaccination (in English) with one of the vaccines approved by the World Health Organization or the Thai Ministry of Health. The vaccination course must have been completed at least 14 days prior to travel.

T8 entry form filled out: You get this form on the plane or at the airport. You can download a copy of it here.
Important: Because regulations can change all of a sudden, it's important to confirm the requirements by checking the website of the closest Thai consulate or embassy.
Visas for Thailand
If like the majority of tourists that come to Thailand, you're thinking of staying for less than 30 days, then you won't need a visa (so long as you have a passport that's valid for at least six months issued by one of the countries included on this list).
If instead, you intend to stay in Thailand for more than 30 days, your passport is from a country not included on the list in the link in the previous paragraph, or are in Thailand for work, business, or study purposes, then you'll need a visa.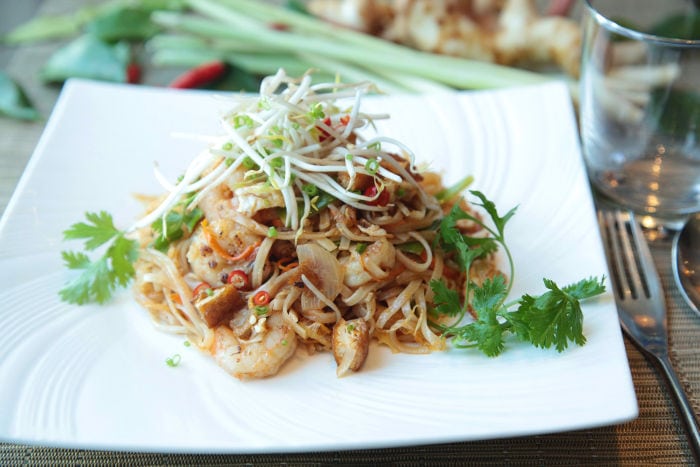 Tour operator or independent travel?
Thailand attracts lots of tourists each year and tourism represents an essential part of the country's economy. For this reason, the infrastructure is rather good, locals are used to working with tourists, and like most countries in eastern Asia, it's a relatively safe destination.
These are the main reasons why traveling in Thailand isn't too complicated, even for the less experienced. That means that it isn't as necessary to go with a tourist agency.
That said, the enormous influx of tourists has made it so that some places – the most popular ones – have lost some of the appeals they had in the past. There are however many areas that have not yet been "colonized" by mass tourism. The problem is that getting to those areas isn't always easy.
A tour is, therefore, the easiest way to visit them. Note too that you can also book a tour for only part of the trip, specifically the parts that are less touristy and accessible.
To conclude, consider that planning a trip in Thailand takes a good amount of time since you'll have to establish your itinerary, including your choices of internal transportation, booking hotels, etc.
For this reason, if you don't have too much time an organized tour could save you a lot of headaches.
Travel insurance for Thailand
Currently, you DON'T need travel insurance to enter Thailand.
Despite a doctor's visit not costing much in Asia, if you should catch Covid-19 or encounter a relatively serious problem, like a broken finger or having your stomach pumped, you'll be forced to pay fees of hundreds if not thousands of Euros – if you want access to staff that speaks English.
If something serious should happen to you that leaves you in a hospital for a few nights, such as breaking a leg, then you have three options:
You took out an insurance policy that will cover your expenses – or upon your return;
You can pay thousands of Euros in cash or on a credit card;
If you don't fall into one of the first two scenarios, you're at great risk since unless you pay or have insurance, most hospitals will refuse to treat you.
This is why we recommend that you take out a travel insurance policy when going to Asia. It only costs a few dozen Euros a week and, even though nothing is likely to happen to you, if something serious should happen you'll be glad that you did.
Vaccines and medicine
The COVID-19 vaccine is not required to enter Thailand, but it's necessary to avoid quarantine.
If the other entry requirements are met, anybody over 12 years of age must be vaccinated against COVID-19 (or show a negative PCR test) in order to avoid the requirement to quarantine upon arrival in Thailand. The vaccination course must have been completed at least 14 days prior to travel.
The vaccines accepted are those approved by the WHO or by the Thai Ministry of Health, in other words, AstraZeneca, CoronaVac, Covishield, Pfizer, Janssen, Moderna, Sputnik, and Sinopharm.
Unless you are coming from or traveling to a country where you are at risk of contracting yellow fever, you won't need any vaccinations to enter Thailand.
That said, as always I recommend that you speak with your family doctor, or someone who knows your medical history and make sure that you're covered by the most common vaccines like diphtheria/tetanus/whooping cough, polio, typhoid fever, hepatitis A and B. If one of your vaccines has expired, you can always get a booster.
In some areas of the country there have been confirmed cases of dengue and the Zika Virus. If you plan on traveling to a high-risk zone, I recommend that you speak about it with your doctor and/or tourist agency if you have one.
Other than vaccines, I always recommend that you bring some medicine with you when traveling in Asia. For three reasons:
Communicating in English – or through gestures – when you're sick isn't fun;
Much of the medicine you'll find in Asia are counterfeit (and not at all effective);
Asian medicines are not always suited for Westerners since they've been designed for Asians with different antibodies.
Personally, don't go crazy with the medicines, and only bring aspirin, antibiotics, anti-inflammatory, and anti-diarrhea medicine.
You know what you need, so take it with you, especially if you have specific needs.
Hotels and hostels in Thailand
In Thailand, you can find both hotels and hostels, that are rather cheap, especially when compared to Western standards.
I don't have too much to tell you other than to book in the middle of town so that you won't have to constantly take a taxi, tuk-tuk, or bus.
Usually, for Asia we recommend Agoda, since it offers a wide selection and almost always has the best prices. In addition, it's easy to find out which hotels offer SHA+ certification for your first night in the country.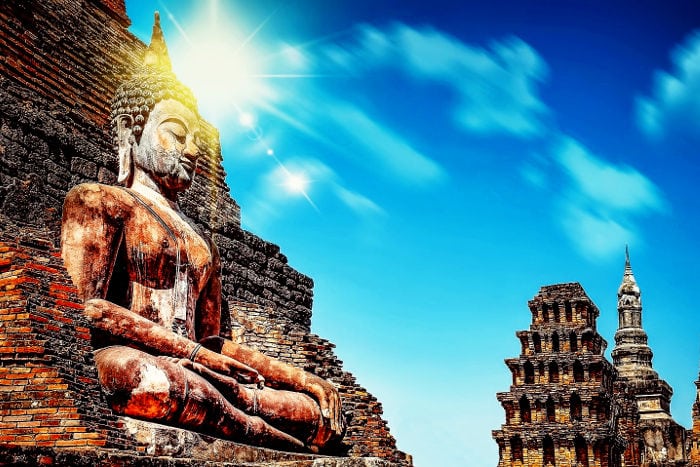 Getting to Thailand (by air or land)
The most common way to get to Thailand is by air, usually via Bangkok's international airport (Suvarnabhumi).
Click here to read our article on flights for China (most of what is said also goes for Thailand).
While it's possible to enter Thailand by land (from Malaysia, Cambodia, Laos, or Myanmar), current health regulations require foreigners to arrive by plane.
Internet e telephone
Modern smartphones work well in Thailand, even when bought abroad.
Before getting a local SIM card, check to see if you really need one. If you're staying in the country for just a few weeks and don't have any particular work demands you should be able to get by with the wifi network, which by now is found in almost every hotel and in many bars and restaurants.
If however, you find it necessary to buy a local card so as to always have a connection handy, I recommend that you go with one of the three main companies: True, AIS, or DTAC (which is what I used when I lived in Thailand).
You can buy a SIM card both at the airport and in the many markets spread throughout the city, such as 7-Eleven.
Here you'll find more details on various data plans and relative costs.
Another option is to buy a SIM card before traveling on portals such as SIM Easy or Amazon for approximately 15 – 30 USD.
If you're going to travel to more than one country, it might be a good option to purchase a travel SIM card that can be used for all of the countries that you are going to visit.
To conclude, note that if you're counting on mainly connecting to the open internet networks, such as are provided by many hotels and restaurants, in Thailand, you can easily become a victim of a hacker attack seeking to steal your passwords, credit card data, etc.
So I recommend that you protect yourself by subscribing to a VPN (Virtual Private Network) service before leaving.
Money, ATMs and credit cards
The Thai currency is the Baht (THB). At the time of writing, 100 THB is worth about 2.9 USD. For the exact value, you can use the above conversion table.
Regarding cash machines, so long as you have a credit card that works on the international circuits (including the Chinese circuit Union Pay), you shouldn't have any problems with them.
Before leaving, I recommend that you inform your bank since if you use your European or American credit card in an Asian country without them knowing, you run the risk that your card will be frozen (believe me, I speak from personal experience).
In case they freeze your card – it happens sometimes since the banks want to avoid fraud at all costs – call the telephone number on your card right away (which I recommend that you save in your phone before leaving).
Internal flights, trains, buses, boats and taxis in Thailand
Internal flights
Thailand is a pretty extensive country, so sometimes it is more convenient to get around by air, even for domestic destinations. There are two low-cost airlines, Air Asia and Nok Air.
When it comes to finding flights, we recommend 12go.asia (see also the next section).
Trains, buses, and boats
When it comes to trains, buses, and boats (which you'll need to use if you decide to visit on the country's many islands), the best site by far is 12go.asia.
This is a search engine: after inserting your starting point and destination, you'll find an exhaustive list of companies that cover your desired route.
The advantage of this site is that it shows you the prices of various airlines, trains, bus, and boat companies so that you can do a search based on the most convenient times and prices.
Taxi
The first thing to keep in mind is to only use "official" taxis, which have gaudy colors (usually green, red, yellow-blue or red) and a meter.
Always make sure that your driver turns on the meter before leaving so that you pay the true price. Thai taxi drivers have the vice of not using it so that they can charge you astronomical prices.
At times, especially in lesser cities without many taxis, it's impossible to convince them to use the meter. In that case, be sure to agree on a price before the taxi leaves.
Remember that highway tolls are your responsibility. So don't be surprised if, after paying at the toll booth at the end of the ride the driver shows you the receipt and asks for a surcharge (usually no more than 70 THB).
Lastly, remember that drivers don't understand English. So always make sure to have your address on a piece of paper or on your smartphone (in Thai characters).
Another thing you can do if you aren't able to communicate the address to the driver is to call the hotel or restaurant where you're going and let the receptionist speak directly with the driver so that they can explain to them how to get there in Thai.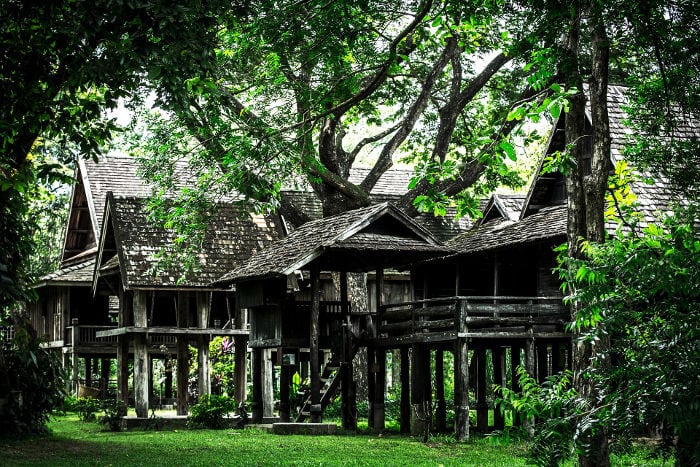 Where to visit in Thailand
Here you'll find a list of the places we've already reviewed in detail here on the site (you'll find guides for all the main cities and islands).
What to bring?
I've already spoken about medicine in the previous section. Besides that, I recommend that you bring mosquito repellent, sunblock, and an electric adapter (even though in reality you can find all of that when you get there at the airport).
Here's a list of what I bring when I travel in Asia.
When to travel to Thailand?
Even though it's a rather extensive country and there can be slight variations, generally there are three seasons in Thailand:
The fresh, dry season that goes from November to February: this is without a doubt the best time for visiting the country since rainfall is rare and temperatures only go up to a high of 30 degrees;
The hot and dry season, which goes from March to May: in this case temperatures can go up to even 35 degrees;
The rainy season, which goes from May to November: this is the least predictable season since rains can vary from year to year both in terms of intensity and duration. In general, the rainiest months are September and October.
Scams and safety in Thailand
Thailand is a relatively safe country and just by showing some common sense, you shouldn't have any problems.
Here is, however, a non-exhaustive list of things to keep in mind:
We've already talked about taxis: always ask them to turn the meter on, and if all drivers refuse, negotiate a price before leaving;
Stay away from political demonstrations, since they could become violent;
Keep an eye on tuk-tuks in Bangkok, especially in the area of Khao San Road, and tourist areas. They'll often try to convince you that the Royal Palace or temple is closed, and will propose an alternative temple. The problem is that you'll end up at a jewel shop or souvenir shop where you'll be pressured to buy something (there's a story of someone being locked in a shop until they agreed to buy something);
Think twice before renting a jet ski at the beach since it is very common that once you finish your tour, they'll tell you that you've damaged it, asking you to pay huge fees for repairs. A variation of this scam even includes a police officer threatening to arrest you. The problem is that they'll often ask you to hand over your passport before renting you the jet ski, and getting it back without paying for the "imaginary" damage you've caused can be complicated;
There are different variations to the two scams I described in the two preceding points. Here you'll find a rather complete list.
How to communicate in Thailand
As was explained at the beginning of the article, tourism represents an important part of the Thai economy. The result is that it will be possible to communicate in English almost everywhere.
Moreover, restaurant menus will also usually be in both Thai and English.
Frequently asked questions
Can I use Uber in Thailand?
Uber has officially pulled out of Southeast Asia and removed its service in Thailand since April 2018. Instead,
most travelers and local residents use Grab
, which is by far the biggest online transportation network company in the region.
We always recommend travelers download Grab before visiting Southeast Asia. It's both comfortable and convenient to jump into a clean car, without the necessity of communicating with the driver and experiencing detours.
Just keep in mind that the prices are determined by supply and demand. Thus, prices can be high during rush hours and in the multiples during events such as New Year's Eve. As such, it's not always a preferred choice to use Grab over regular taxis (if you want to save money, that is).
Does Bangkok have a subway?
Yes, Bangkok has both a Skytrain (BTS) and a subway (MRT), even if the latter one has lines above the ground nowadays.
The BTS and MRT are often cheaper, faster, and more convenient compared to using taxis (yes, Bangkok can be very congested). The lines are separated and have different ticketing systems. Therefore, you sometimes need to change from the BTS to the MRT if you want to reach certain areas.
Can I use US dollars in Thailand?
Even if travelers can use US dollars in places like Cambodia and Laos, you'll not get far without having Thai Baht (which is the official currency) in Thailand.
Even if a few shops might accept US dollars, you'll most likely end up with a terrible exchange rate and paying a hefty overprice.
What is the most popular beer in Thailand?
Being one of the most visited countries in the world, you can find both local and imported beer brands in 7-11 stores, bars, and more.
Still, the three most popular (local) beer brands you'll mostly see in night markets and restaurants are Singha, LEO, and Chang beer. Singha is the most expensive brand and Chang beer the cheapest (but don't be surprised if you wake up with a "Chang-over" after a night out).
What times can you buy alcohol in Thailand?
To many peoples' surprise (or should I say disappointment), you can only buy alcohol between 11am – 2pm and 5pm – midnight in convenience stores and supermarkets. Having that said, you can still buy alcohol in bars and restaurants.
Do I need to tip in Thailand?
This is not a yes or no question and needs a
more thorough explanation
. In short words, tipping is not mandatory (like it used to be in all Asian countries!). Still, due to the influx of tourists, more and more Thais expect tips for massage and in hotels, for example.
Generally, you don't need to tip at restaurants, even if a 10% tip can be appreciated at local food markets and if you spend longer hours at a bar. If you go to restaurants, be sure to check the receipt to ensure whether a service charge is included, before paying any tips.
Are there any dangerous animals in Thailand?
It's uncommon that travelers come across dangerous/poisonous animals, but it also depends on where you go. In Bangkok, you'll not encounter many dangerous animals, while you should be more careful when going to rural areas, the jungles, or to the islands.
To summarize, you should primarily look out for the following animals: snakes, centipedes, scorpions, and jellyfishes. Snakes can turn up everywhere, sometimes even in the cities. Be sure to get medical treatment as early as possible if you get bitten by any of these animals.
What plug adapter do I need for Thailand?
Thailand uses 220V AC electricity and power outlets mostly have
two-prong round sockets
(same as in Europe) and two-prong flat sockets (same as in North America). Having that said, it can always be useful to bring a universal power adapter to stay safe.
Photo Credits: Photo by IoanaMaria on Pixabay