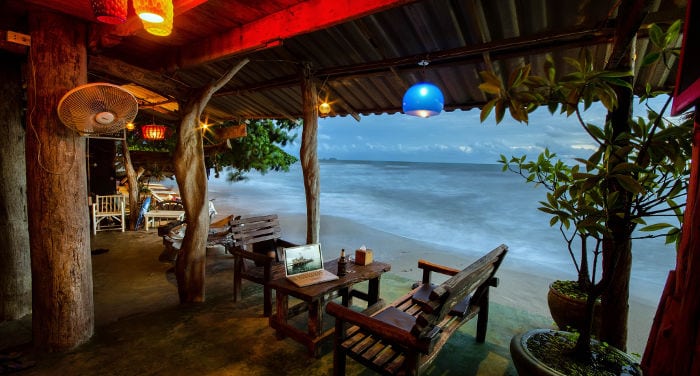 300 kilometers from Bangkok there's one of the biggest and most beautiful islands in Thailand: the Island of the Elephants, or as it is commonly called in Thai, Koh Chang.
This natural paradise is one of the few islands that rises up in the southeastern part of the Gulf of Thailand, almost at the border with Cambodia.
These days, for many Bangkokers (and a growing number of international tourists) Koh represents a place to relax and commune with nature, which continues to get the better of the artificial construction present on the island.
General information
Koh Chang, with its 217 kilometers of surface area, is the second most important island in Thailand, in terms of size, after Phuket. Unlike Phuket and many other Thai islands, where mass tourism has reached elevated levels, Koh Chang remains an island for those looking to relax and completely immerse themselves in nature without overdoing it.
In addition, as one of the most rainy islands in Thailand, especially between June and October, the best time to visit is in what corresponds to the dry season, namely from November to May. [Read more…]