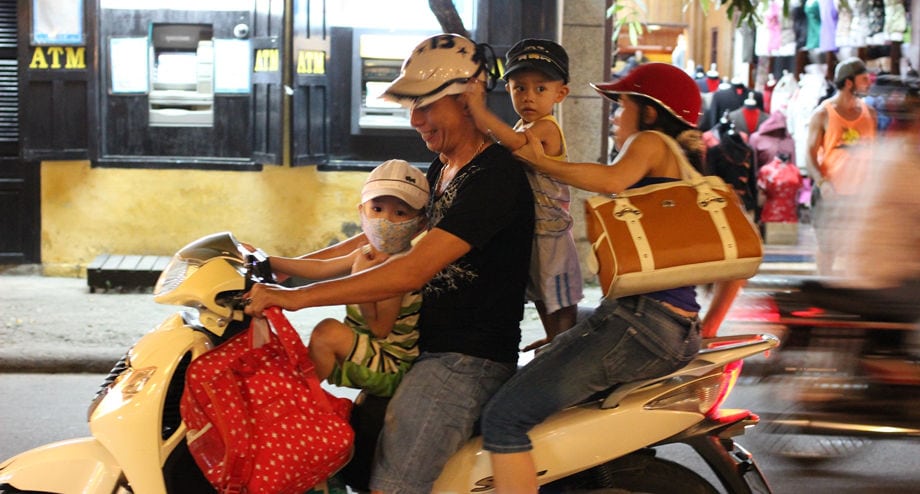 Before arriving to Vietnam I was expecting a country similar to South West China with less pollution and more scooters. And I was right!
No, wait, I'm just joking. There are a lot of differences between China and Vietnam.
In this post I would like to underline ten habits of Vietnamese that surprised me (keep in mind this is the first time I visited South East Asia).
But let's the images talk!
Who says you need a car to grow a family?
In Vietnam few people have a car and public transportation is quite poor. Hence people learned how to optimize the space on their scooter [Read more…]