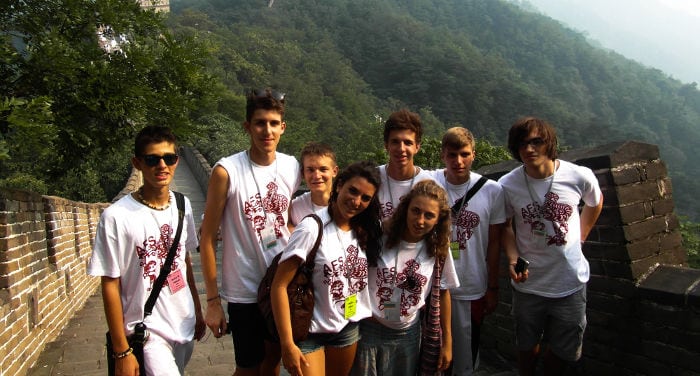 At the Chinese Great Wall (Marta is on the right side, in the foreground).
Anatomy of an interview
At the end of November I received the following email:
Hey,
I'm Marta, I'm almost seventeen and this year I live in Nanjing, I study in a Chinese high-school, I have a Chinese mom and sister (I mean, they host me at their house), I live the life and follow the rules of a traditional Chinese adolescent.
When I arrived here I thought that I knew everything about China. But after only a week I understood how wrong I was.
So I began to read a lot, till I also found your blog. Now I'm trying to open myself to all these new experiences and forget what I knew about China from Italy.
My answer was quite predictable: [Read more…]