This guide contains pretty much all the info that you'll need to prepare your trip to China: VISA requirements, travel insurance, vaccinations, guidebooks, planes and trains, hotels, internet and phone cards.
Also, you'll find tips on where to eat, what to bring to China, when to travel to China, how to avoid the most common scams and how to bargain.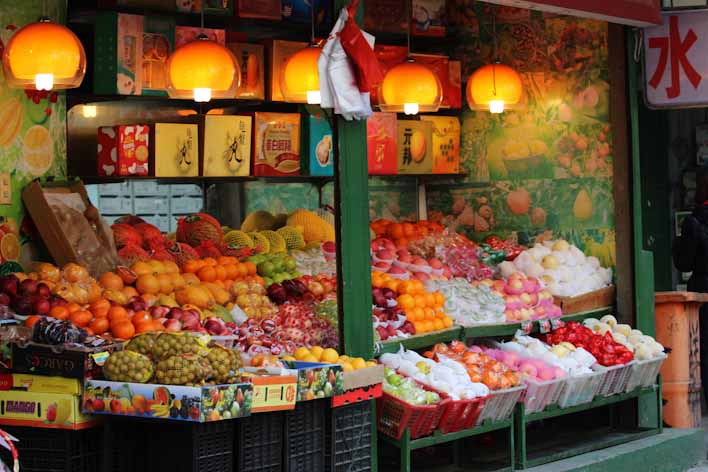 How to get a Chinese VISA
If you want to travel to China, you need a tourist VISA (also called an L VISA). In order to get the VISA, you have to apply at a Chinese embassy or consulate. Here you can find the closest consulate to where you live.
You'll need:
A passport with at least six months of validity and two blank pages
A recent 2×2 square inch photo
An application form (you can download it from the website of the Chinese consulate where you are going to apply for the VISA)
Between 30 and 140 USD (the price depends on your nationality)
You may also need (check with your consulate):
It will take between one and four working days to get the VISA. Take note that if you only plan on visiting Hong Kong, Macau or Taiwan for less than three months and you hold a "Western passport," then you don't need a VISA.
Here you find our complete guide to getting a Chinese VISA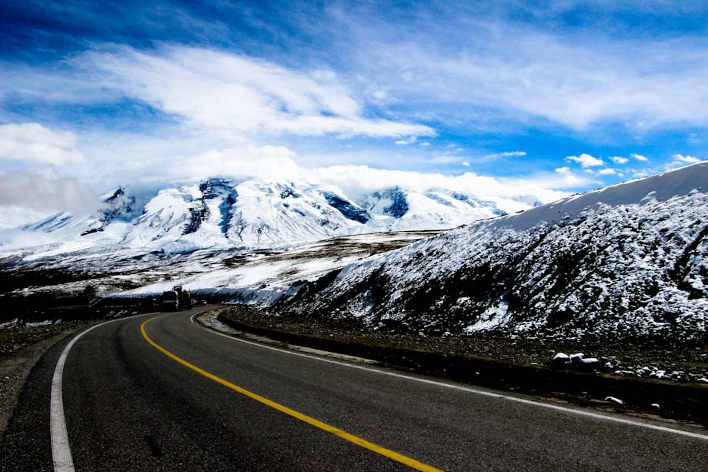 The Karakorum Highway: a difficult place to reach without a guide ; )
Tour or independent travel?
Many people are scared to come to China without a guide. The main reasons are probably the language barrier and a culture that is perceived as completely different.
I can't deny the fact that there is indeed a language and cultural barrier. However, Chinese people are quite good at understanding what tourists want, especially if you are willing to pay!
Moreover, in the last twenty years, China has built impressive infrastructure (airports, railways, subway systems, hotels), so traveling has become quite easy.
Finally, so far, China is probably the safest country that I've visited. For all these reasons, don't discard the "independent travel" option, if this is what you want.
However, China is a huge country and if you wish to visit several provinces and only have one or two weeks, a tour is probably your best bet, as you won't lose time trying to figure out how to get to the train station or to the hotel. Moreover, if you want to get a permit to travel to Tibet, you'll have to do it through a specialized travel agency.
Click here to read our article on China tours
Travel Insurance for China
I strongly recommend you buy travel insurance before coming to China.
Although basic health care may be cheap in Asia, if you come down with something a bit serious like food poisoning, you will have to pay 300-400 USD (if you want to go to an international hospital where people can speak English).
Also, if you get really sick and need to stay at the hospital for several days, you'll most likely end up spending thousands (or even tens of thousands of USD).
I recommend World Nomads insurance. Beside medical care, you'll also be covered in the case of trip cancellation, stolen luggage or evacuation (just make sure to read the terms of service before buying it!).
Click here to read our article about health insurance for China
Hotels and hostels in China
I book all my hotels – and hostels – through Agoda Hotels. The reason is that they have a wide choice of hotels and offer the best prices out there.
Some tips on booking a hotel in China:
Remember to bring your passport at the check-in as it's required.
If you want to deal with a receptionist that speaks English, either book a 3-5 star hotel or an international hostel. I've stayed in a lot of cheap Chinese hotels and usually there is nobody that can speak English.
Same for the internet connection: cheap Chinese hotels most of the time don't offer internet, and if they do, it doesn't work.
Here you will find our article on hotels in China
Vaccines and medicine
I recommend that you update your diphtheria/pertussis/tetanus (DPT), poliovirus, typhoid, hepatitis A and hepatitis B vaccinations. Here you will find an in-depth guide on the topic.
In any case, you should contact your doctor, as they will know your immunization history and can decide what's best for you ; )
I also like to bring some medicine when I travel to Asia. There are three main reasons. First at all, communication may be difficult and you don't want to argue in Chinese when you need an anti-diarrhea pill. Second, a lot of the medicine that you find in Asia is fake. You don't want to buy a fake antibiotic when you need a real one.
Finally, our anti-bodies are different from the antibodies developed by Asian people. Therefore, Asian medicines aren't the best fit for a Western guy (or girl), as they have been tested for people that have a different set of antibodies!
Here is the list of medicine that I bring from Europe: aspirin, antibiotics, anti-inflammatory drugs and anti-diarrhea drugs.
Flying to China
I don't suggest you book your flight with any particular company. Instead, visit a couple of flight search engines and find the cheapest price. Click here to read our guide for buying a flight to China
Some tips on booking an international flight to China:
If you are traveling on a budget, make sure to book your flight a couple of months before your departure or you risk paying a lot of money for your ticket.
Most international flights to China land in Beijing, Shanghai or Hong Kong. China is as big as Europe, so you don't want to land in Beijing if you are going to southern China (unless you want to take an additional domestic flight!).
Keep in mind that if you choose to fly with a Chinese company such as Air China or China Eastern, 90% of the passengers will be Chinese people. The food will be Chinese as well. I love it, so I often fly with Air China (the other reason is that Air China is the only company that offers direct flights from Italy to China for a decent price). But if traveling in a huge plane with 1,000 Chinese people freaks you out, then choose another company.
Turkish Airlines and Emirates Airlines seem to be most people's favorite companies. Also, they often offer quite convenient prices. So, you may want to pay special attention to them while you are booking your flight.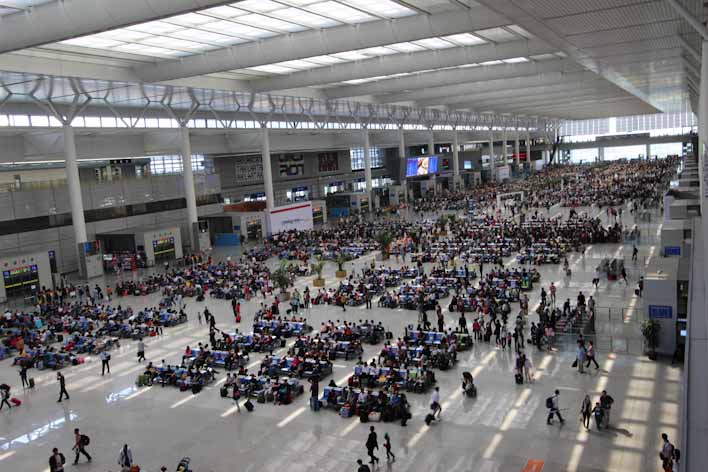 The Hongqiao train station in Shanghai
Internet and phone cards
Getting a decent Internet connection isn't an easy task in China. The connection is slow compared to the West and many websites such as Facebook, Twitter, YouTube and WordPress.com are blocked.
You can still access them, but you need to buy a VPN service. At the moment we recommend ExpressVPN and VyprVPN.
Your western phone will probably work in China (unless you bought it in 2001). The problem is that if you use a foreign phone card, you'll end up spending a lot of money. The most practical solution is to buy a Chinese SIM card.
You can find a card at any news stand that displays a "China Mobile" (中国移动通信 in Mandarin) panel. However, if you want internet access on your phone, you'll have to go to a China Mobile store. You can find them pretty much everywhere. If you choose this second option, remember to bring your passport with you.
There are different rates for activating an internet connection on your phone, from 10 to 100 Yuan per month. If you just want to check emails and read the news from time to time, then 10 to 30 Yuan per month should do the trick. Be aware that in any case, the connection will be really slow and it will be quite difficult to do anything else besides checking emails or chatting.
The procedure for buying the card is quite straightforward and if you pay 100 Yuan (about 16 USD), you'll be able to communicate for about a month (unless you are planning to spend your time calling abroad).
If you want to call abroad with your Chinese SIM card, you'll need to ask to the operator to enable the international service. In this case, you'll have to pay at least 300 Yuan.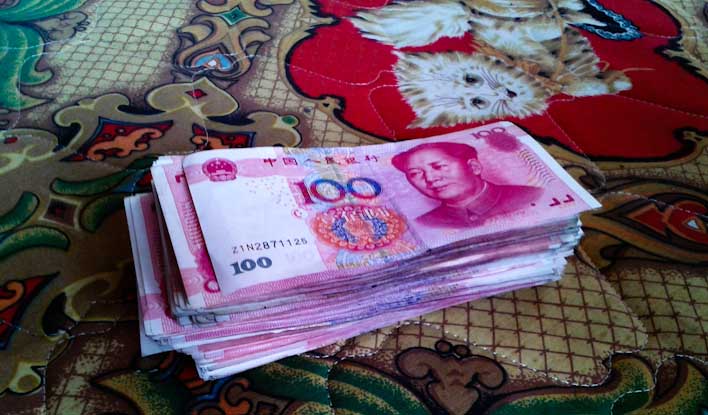 Money, ATMs and credit cards

The Chinese currency is called Renminbi (RMB). However, you will never hear:
"It costs 100 Renminbi."
Chinese people use the word Yuan (元) or much more often, the word kuai (块), which literally means "piece."
At the moment, 10 Yuan is worth 1.62 USD. You can use this currency converter to check the current value of USD with respect to RMB.
I've never had any problems withdrawing money with my European Visa or MasterCard from the ATM of a major Chinese bank (Bank of China, China Construction Bank, Industrial and Commercial Bank of China or Agricultural Bank of China).
Actually I've never had any problems withdrawing from any Chinese ATMs. Also, unless you are in the middle of nowhere, you'll find an ATM pretty much on every corner. Just make sure that the VISA or MasterCard symbol is on the ATM.
After inserting your credit or debit card into the ATM, remember to click on "English" so that you understand what's going on.
Shopping malls and high end bars and restaurants also accept credit cards. However, in small shops or tiny restaurants, you'll have to pay cash.
China by train
I love Chinese trains. They are cheap, fast and connect all the country. Nowadays, you can travel from Beijing to Shanghai in only five hours. If you take into account that train stations aren't too far from downtown whereas airports are far away, traveling by train is probably faster.
You can even go to Lhasa, the capital of Tibet, by train, though it will take about 45 hours from Beijing or Shanghai.
Here you will find our guide for traveling by train in China
Domestic flights
Even if I prefer to travel by train, China is huge and it's sometimes necessary to take a domestic flight. My favorite flight search engines for domestic Chinese flights are cTrip and Qunar for the simple reason that they offer the best deals.
While Ctrip is in English and accepts Western credit cards, Qunar's website is in Mandarin and only accepts Union Pay cards (that is, the Chinese credit and debit card network).
Some tips about traveling by plane in China:
Even if most of Chinese airports are new and quite well organized, they handle way too many flights per day. Generally speaking, in the morning, the flights take off on time while after three p.m., the delays begin. At night it's a nightmare and most of the flights are delayed due to the traffic on the airstrips. Choose the time of your flight wisely!
The company that offers the best prices is Spring Airlines. It may be considered a little bit like the Chinese Ryanair. And, as for Ryanair, you pay for what you get. Don't expect free food or too much space for your legs!
What to bring?
Besides medicine, which I've listed above, and a universal plug adaptor, there isn't anything in particular that I recommend you bring to China.
If you like to read, bring enough books or buy an Amazon Kindle as it's very difficult to find English books in China. Even in Beijing and Shanghai, the choice is quite limited (Hong Kong is the exception).
Clearly, if you are going to Beijing in January, it will be bloody cold so you'll need winter clothes. Conversely, if you are traveling to Hainan island, you won't need them (but in this case, bring a  bathing suit!).
Here you will find the complete list of the things that I bring with me when I travel around China (and a couple of tips on how to pack your stuff).
When to travel to China?
As I've already said, China is as big as Europe. Therefore, there isn't one best season during which to visit the country. It depends on where you are going. Here is some general advice:
Avoid Chinese holidays such as Spring Festival (Chinese New Year) or the October holidays. China has 1.? billion people and during these periods, they are all traveling. Believe me when I tell you that you don't want to be in a train station a week before Spring Festival.
During the summer, it will be pretty hot everywhere (the exception is Yunnan province where it will be between 20 and 25 degrees Celsius). Also, the southeast coast (from Shanghai to Hong Kong) is affected by typhoons.
I don't like Chinese spring. It rains a lot and in Beijing you even get sand storms! For example, here you can see the precipitation statistics for Hangzhou (which is located 200 km south of Shanghai).
During the winter, China can be very cold (even -40 Celsius degree in the North). In Shanghai, the temperature may reach zero degrees and it may even snow once or twice per year, but it isn't that terrible. Conversely, winter is a good season to travel around southern China, as it won't be too hot.
Autumn is probably the best time for traveling to China. There is not much precipitation and the climate is temperate.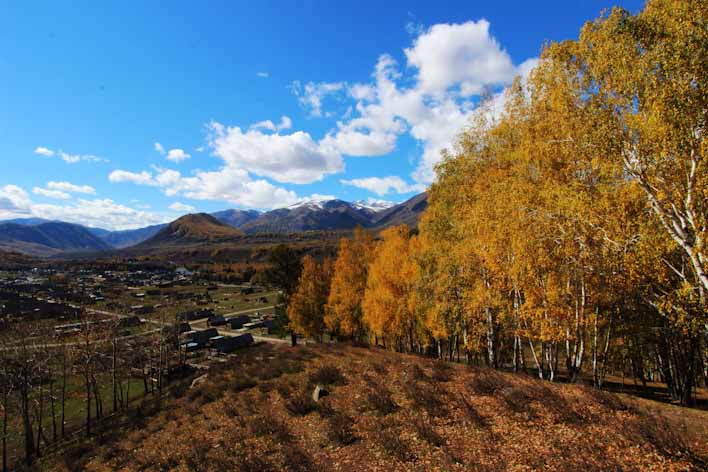 Autumn in China… pretty cool, isn't it?
Common sense and cultural issues
Don't take pictures of the policemen (especially in Tibet or Xinjiang) if you care about your camera as they may confiscate it.
Don't argue with Chinese people. It doesn't work that way. If you make them lose face, they will just become more stubborn and you'll never get what you want. Be patient and keep smiling. You'll get there. Eventually.
Taxis are cheap, safe and pretty much everywhere. The only problem is that the taxi drivers won't speak English. Always make sure to write down the address in Chinese characters so that you can show it to the taxi driver. Another good way to make sure that you reach your destination is to get the phone number of the place where you are going (a restaurant or a hotel, for instance). Call it as soon as you get in the cab and give your phone to the taxi driver. He will understand what you are doing and the guy on the other side of the phone will explain to the taxi driver how to get to their place. This tactic is especially useful in Beijing as the city is so big that even taxi drivers get lost all the time.
Chinese traffic is the worst I've ever seen (besides that of Vietnam, of course). Be careful when you cross the street! In the beginning, I used to wait for some Chinese people that also needed to cross the street and would use them as "human shields." Now I have gotten used to the traffic and I don't care anymore.
Don't be surprised if a Chinese person spits on your feet, points at you and says "kankan laowai" ("look at the foreigner," at least outside the international neighborhoods), yells at you while he tries to run you over with his electric scooter on the sidewalk, pushes you when it's time to get on the subway, "steals" your taxi (especially when it rains) or blows smoke at your face.
At the same time, don't be surprised if a Chinese person smiles at you, starts to chat with you or follows you to give you back the wallet that you have just lost. Most Chinese people are extremely honest and friendly.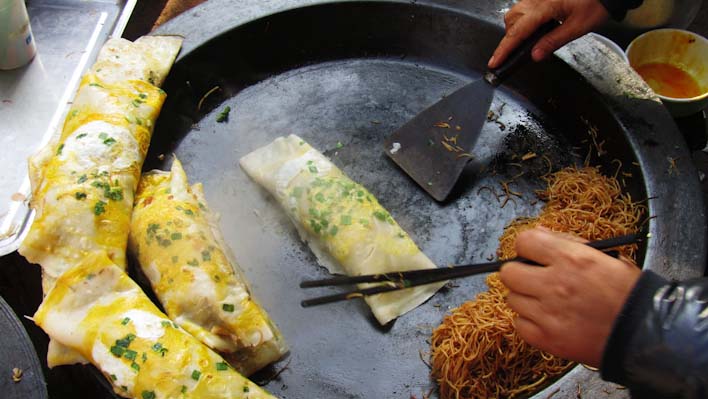 Food and drinks
Don't drink the tap water. You aren't Chinese and don't have the right antibodies to cope with it. You won't die but you'll very likely get diarrhea.
Eat street food at your own risk. If you have already been to Asia in the past, you have probably already developed enough antibodies and should be safe. If you have never been here, just like with the tap water, you are risking unpleasant "surprises." If you are interested in how I got food poisoning in China, read this story.
Nobody tips in China so don't feel obliged to do so.
Chinese food varies a lot, depending on the province. However, you don't need to travel to Gansu or Sichuan to taste the local food, as big cities like Beijing, Shanghai or Guangzhou host an impressive number of immigrants from northern and western China. Click on the following links if you want to discover my favorite Chinese restaurants and how to find them: Xinjiang food, Food from Dongbei (north of China) and Malatang from Chongqing.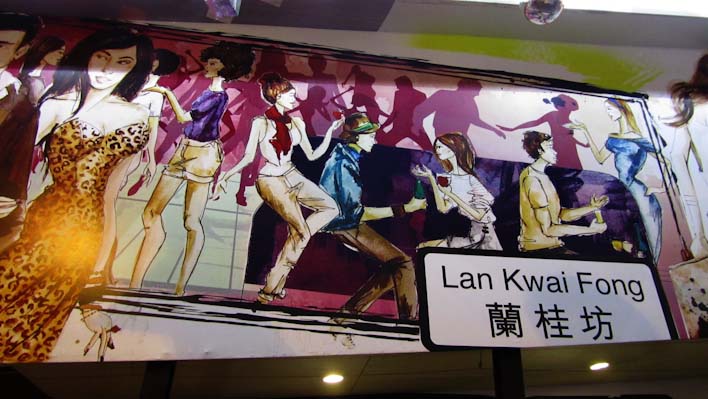 Nightlife in China
Chinese nightlife deserves an article of its own (coming soon!). What I can say here is that in Beijing, most of the clubs are located in Sanlitun, that is, the ex-pat zone close to Dongzhimen subway station. It's the same for Hong Kong, where most of the clubs are located in Lan Kwai Fong (usually called LKF). As usual, Shanghai is a different world and the clubs are scattered all around downtown (the old French concession).
Scams in China
As I've already said, China is probably the safest country I've visited. Regardless, there are some common scams that target curious foreigners, especially in Beijing and Shanghai's tourist attractions such as Wang Fu Jing or People Square.
Tea scam
It goes like this: a friendly girl approaches you and starts to ask you a lot of questions in good English (they are usually students). At some point, the girl tells you that she knows a good tea house just around the corner and invites you to follow her.
You guys order something, drink your tea, eat your fruit and keep chatting. Then, when you ask for the bill, the waiter expects you to pay some ridiculous amount of money (200 USD, for instance).
I know several people that have gotten scammed this way.
Taxi scams
Never accept to get into a black taxi, even if the line for taxis is long. You'll most likely end up paying a ridiculous amount of money.
Most Chinese taxi drivers are honest: they will always switch on the taximeter and bring you to your destination via the shortest route. However, especially at the airport and close to the most popular tourist attractions, you may encounter some fraudulent taxi drivers.
I've heard about:
Taxi drivers that leave with your luggage once you get out of the cab. Therefore, I never pay before taking my luggage out the cab.
Taxi drivers that try to switch your money for fake bills and then pretend that you gave to him the fake bills!
Taxi drivers that take a longer than necessary route. This actually happened to me in Hangzhou, but I knew the city and told him that he was cheating me. First, he got angry, then confused and, at last, only made me pay 20 Yuan (that is an honest fare).
An effective way to avoid most taxi scams is to show the taxi driver that you aren't a tourist by talking a bit of Chinese as soon as you get in the cab. You just need to tell them:

"Nihao shifu, wo qu XXX" (it means "Hi driver, I go to XXX") and then you tell him the cross road where you want to go (Chinese drivers prefer cross roads to street numbers) or show him the address.
I know this seems too easy. However, it works because even a lot of foreigners that have lived in China for a while don't know the word "shifu," which literally means "master" but in modern Chinese is also a polite way to address drivers and other workers.
Don't be a tourist ; )
P.S. Here you'll find some funny stories about scams in Beijing.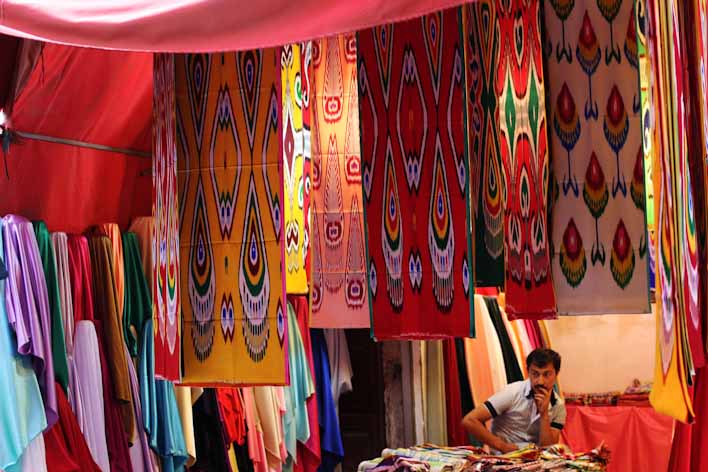 Shopping and bargaining
You can't expect to go to a shopping mall in Shanghai and bargain with the clerk just because you are China.
However, if you want to buy something in a street or in a "fake" market such as the Ya Show or the Silk Market in Beijing, bargaining is required.
The reason is that the first price that you'll hear will be inflated. Once I went to the Ya Show Market in Beijing and I asked for the price of a suitcase. The clerk answered, "1,000 Yuan."
I just started to laugh out loud and told her that I live in Beijing and that she can't cheat me like that (this was my tactic during the first months; now I speak Chinese and bargaining has become way easier).
In the end, I got the suitcase for 150 Yuan. That is 15% of the original price!
Don't be afraid to bargain. Actually, they will think you are stupid if you don't!
Numbers in China
One last piece of advice. When you want to buy something, you can ask for the price by using your hands. If you want to communicate that you won't pay more than 70 Yuan, just show a 7 and a 10 and they will understand that you mean "70." However, take note that Chinese people indicate numbers in a different way (the one in the photo below).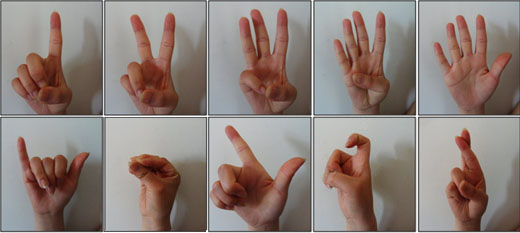 Starting from the top left corner, we have: 1,2,3,4,5,6,7,8,9,10.
How to communicate in China
The best advice that I can give to you is to download Pleco, a free dictionary that works on smartphones running Android and iOS. You can write the English word and show the corresponding characters to Chinese people.
Have a nice trip and don't be afraid to ask a question in the comments below!
Related Articles: