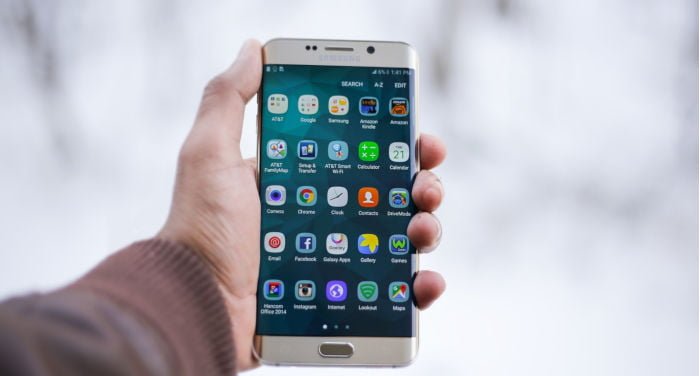 Do you need to rent a phone in China? Click here and use de coupon sapore10 to get a 10USD discount
As strange as it may sound, renting a phone in China brings many benefits and is an excellent option to avoid unexpected problems. Travelers and business people alike sometimes come across issues that make their phones useless in China.
In this article, I explain why you should consider renting a phone in China, which service provider we recommend, how the process is when renting a phone, how much it costs, and more. Let's start and review what the benefits are of renting a phone.

Why should I rent a phone before going to China?
There are many reasons why you should consider renting a phone before you go to China.
Let's say that you arrive in China and realize that your phone is not compatible with Chinese SIM cards. This is a great problem as it can be time-consuming to find a store that sells SIM cards, the process to buy one isn't that simple either.
Also, foreigners sometimes find out that their phones are locked, which puts you in a somewhat frustrating situation. Not to forget, the increased hacking and surveillance issues in China is something that you should take seriously as it's prevalent and frequently mentioned in the media.
That said, you also often need a local phone number to receive passcodes to access Wi-Fi networks in places like hotels and cafes. And local Chinese are not able to call international numbers either, which can be a hustle if you have meetings scheduled.
By using a temporary phone that is already set up and compatible with the Chinese network, you can avoid these kinds of issues and be ready to use your phone directly after arrival.
Which service provider should I use?
In this article, I've included a step-by-step guide that explains how it works when renting a phone from Cellular Abroad, which is our recommended service provider for phone rentals in China.
If you use the promo code sapore10, you also get a discount of 10 US dollars when using their services. I also want to mention that they only cater to customers in the US and Canada, at least at the moment.
Step-by-step process to rent a phone in China
Renting a phone from Cellular Abroad is easy and it's one of the most established companies for phone rentals in China.
The good part here is that you can rent the phone and receive it at your home before you even depart for China. As such, you can test the phone and make sure that it's working beforehand. The process is easy, something that you will more about in the following section.
1. Choose a cell phone to be used in China
First of all, you need to know what kind of phone you need. Cellular Abroad has four different options available on their website, including:
Deluxe (simple Samsung phone)
iPhone 5
iPhone 6
iPhone X
If you're not familiar with using iPhone and iOS, I recommend you to use Deluxe which should be more than enough for a short trip to China. If you're an iPhone-user, then the three other options might be more suitable.
Take into consideration what the purpose of your trip will be. If you want a fast phone and a good camera (yes, you probably want to take some photos), then it can be better to opt-in for a better model.
2. Choose a plan for your rental phone
When you have chosen a phone, you need to decide which plan you need. For business people and travelers who only want to send text messages and make phone calls, you might want to go for Cellular Abroad's Standard Plan. However, I wouldn't recommend this option as a great majority of foreigners and Chinese people use WeChat and other applications to communicate.
People focus primarily on getting as much data as possible when buying phone subscriptions nowadays, the number of text messages and free minutes aren't that important. Thus, many are quite reluctant to communicate by SMS.
Travelers also tend to browse the net to look for restaurants, bars, and using online maps to get around. The increased popularity of having teleconferences with video calls through WeChat on cell phones also speaks for a decent data plan as your best option.
3. Choosing a China network carrier
China has three state-owned phone operating companies that include China Unicom, China Telecom, and China Mobile. Cellular Abroad uses China Unicom, the second largest of the three companies.
It's a reliable service provider that provides good rates and that has extensive nationwide coverage.
How much does it cost to rent a phone for China?
Cellular Abroad doesn't require that customers sign up for long term subscriptions, instead, you pay a fee based on how long you will use the phone. At the moment, the rates are currently as follows when renting an iPhone 5:
1 to 14 Days: 8.00 US dollars a day (min. 3 days)
3 weeks: 120 US dollars
4 weeks: 135 US dollars
6 weeks: 150 US dollars
8 weeks: 165 US dollars
With that, you also need to 29 US dollars to get the following plan and coverage:
250 minutes of local calls or 125 minutes of international calls
Unlimited free incoming calls
1GB of 4G LTE data
Extensive nationwide coverage
Includes a Chinese number with an optional US number add-on
Add on additional call credit and/or data
Keep in mind that Cellular Abroad won't ship the phone for free so a shipping cost of 29.65 US dollars applies. Let me share a calculation example:
China Rental Service Plan: 29 US dollars (includes data a minutes)
Phone rental: 6 days rental x 8 US dollars = 48 US dollars
Shipping: 29.65 US dollars
= 106.65 US dollars
But, don't forget that you'll get a 10 US dollar discount if you include our discount code sapore10 at checkout on their website!
What happens if I lose my rental phone while in China?
If you lose your rental phone, you need to reimburse Cellular Abroad. Phones not returned are billed the original rental fees plus 129 US dollars for a basic rental, 199 US dollars for the Smartphone rental, and 399 US dollars for an iPhone rental.
Luckily, you have the option to add a rental theft, loss, and damage protection that costs 19.50 US dollars and will cover you over the whole rental period.
Can I add a US number to the rental-phone?
Some travelers receive many calls from Canada or the US while traveling. in such a case, you can add a US cell phone number to the rental which costs 19 US dollars. You will then have your Chinese number and a US phone number.
Besides, you can forward your own US number to the new US cell phone number received, thus, you can keep your phone number. This is popular among business travelers who need to take important phone calls from people back home.
Can I use all my applications with the rental phone?
As mentioned, you probably want a smart-phone so that you can check map apps, find restaurants, shopping districts, and venues for meetings. I would not go to China if I didn't have a reliable device to navigate my way around.
The benefit of using applications like Skype, WhatsApp and WeChat is that many people use these applications when communicating privately and during work. Also, if you use Wi-Fi, you can send an unlimited amount of text messages and call as many hours as you want when using the applications.
However, as many foreign applications are blocked in China, I highly recommend you to buy a VPN before departing. Simply put, it's an application that bypasses the Great Firewall of China and it will allow you to freely access your applications with just a click.
Be sure to download and purchase the VPN before you go to China as you won't be able to access most of the VPN websites there.
Final notes + Discount code
I highly recommend you to visit the Cellular Abroad website, if you plan to rent a phone in China. Feel free to contact them by email or call them on 1.800.287.5072 if you have any questions about their services and how everything works practically.
And don't forget to include our promo code sapore10, which gives you a discount of 10 US dollars at checkout. The discount code can be shared over the phone to Cellular Abroad, or you can input it online.
All in all, renting a phone and SIM card can be a wise choice to avoid any unforeseen issues after you arrived in China. At the end of the day, the service is not too expensive and you can travel with ease of mind.
Do you need to rent a phone in China? Click here and use de coupon sapore10 to get a 10USD discount with Celluar Abroad