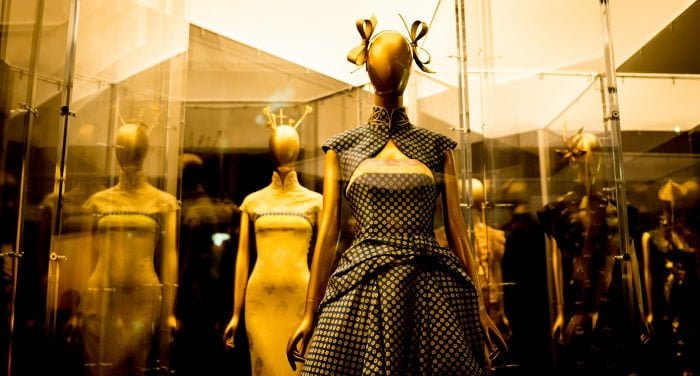 China is always making the news. A large number of foreign countries are turning their focus to the Asian giant in different spheres: the economy, politics, trade, tourism, new business opportunities… and fashion is not an exception to this.
For many years there have been preconceived notions around design and fashion from China, associating its designs with poor quality clothing, wholesale purchasing and sales and knockoffs.
In this article, you will discover why the world of fashion is changing in China and how the trends of Chinese consumers have changed. In addition, we will go over the most important fashion centers in Hong Kong.
How has the mentality of Chinese society changed with respect to fashion?
Chinese society is spending and investing in fashion. The purchasing power of Chinese citizens has been changing over the past years. The trend of purchasing better quality articles has also materialized in the fashion sector, in which originality, customization and looking for unique and distinct outfits are dominant. The luxury sector has exploded: it doesn't matter how much an outfit costs; if it's high-quality and different, people will pay the price.
In Europe, it has also been possible to see how Chinese tourism has become a key factor in the tourist industry, not only because of the number of Chinese tourists visiting the country, which is increasing every year, but also because of how much they are spending. The average purchase receipt for a Chinese tourist is approximately 1,000 Euro.
What's more, clothing stores are aware of this. Because of this, it is not uncommon to find billboards and advertisements in Chinese in shopping malls and luxury stores, as well as Chinese staff or even payment systems that facilitate purchases for Chinese tourists. This was recently the case of the clothing brand Mango, which at its stores in the main tourist areas of Barcelona and Madrid, incorporated the option of paying with WeChat and Alipay, payment methods used in China. The idea is clear: if Chinese consumers are comfortable and granted trust, quality and simplicity, the purchasing opportunity is ensured.
Nonetheless, Chinese consumers are no longer only focusing on international brands; they are also opting for local designs and the designs of promising young designers who went to the West to study fashion and returned to China to set up their own workshop.
Currently, Western brands see China as a powerful market and are looking for partners to enter this market. A few months ago, a magazine specialized in the Chinese luxury sector, Jing Daily, confirmed that luxury brands such as Chopard, Tag Heuer and Citizen had teamed up with one of the giants in online luxury sales in China, JD.com.
Western companies are looking for Chinese marketing agencies specialized in the Asian market in order to sell their products, and the behavior of Chinese consumers is being studied in detail to figure out how to target them. Chinese millennials occupy a fundamental role in this thanks to their mass use of mobile devices to purchase and interact with KOLs ("Key opinion leaders", more commonly known as influencers), and browsing and sharing all of their purchases on Chinese social media such as Weibo, WeChat, Youku, QQ, Renren, etc.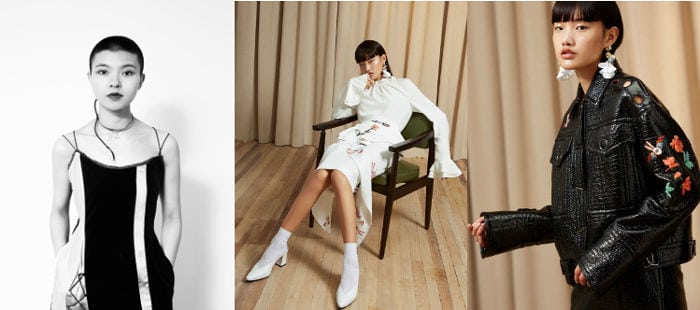 Designs by Angel Chen (izquierda) and Helen Lee (center and right)
Chinese designers are in style
Many Chinese designers have trained at prestigious fashion and design schools, such as Central Saint Martins in London. Upon finishing their fashion studies, they have the opportunity to work on large-scale fashion studies in different Western cities, which gives them a better and closer knowledge of the Western market. Some of these designers also have the chance to participate in preparing the collections for important international fashion shows, such as Fashion Week in Paris, New York or Milan.
When Chinese designers return to their country of origin, their perspective on fashion is very complete. Their experience acquired abroad has allowed them to develop a vision and in-depth knowledge on Western fashion design and techniques, which along with their knowledge of Chinese culture and society, transforms into a very appealing way of creating fashion in China. In other words, they know how to transform the best Western ideas and innovations into the needs of Chinese consumers through their knowledge of the Asian market.
In China, there exist different organizations that support local design in different cities. Dongliang or PMQ are some of the fashion centers that are putting their bets on emerging and enterprising designers. They offer them the opportunity to showcase their designs through different events and exhibitions in the country, help them to sell their outfits, offer rental spaces or studios at more affordable prices, etc. Some of the best-known Chinese designers started at these types of centers located in cities such as Beijing, Shanghai or Hong Kong, among others.
Nonetheless, other cities are also turning into important fashion hubs, such as Xiamen. Large cities have many advantages, although they also have drawbacks for creative minds. On one hand, they facilitate connections in the fashion sector and greater visibility of a designer's creations, while on the other hand, factors such as pollution, the multitude of people, agglomerations of vehicles, etc. aren't the ideal conditions for finding inspiration. This is causing many talents to prefer to find this inspiration in other places and therefore to set up their fashion studios in more peaceful and cheaper cities, or those that are well-connected with large cities.
Chinese fashion designers that are essential to know
Helen Lee, Masha Ma, Guo Pei and Angel Chen are some of the best-known names on the international scene of Chinese fashion. While many of these designers sell their collections in online stores, physical stores or in so-called pop-up stores (temporary exhibition and sale of articles at certain stores and fashion centers in different cities across the globe), on many occasions, their designs are starting to be discovered through the means of famous people. An example of this is Rhianna, who showed off a spectacular design by Guo Pei at the Met Gala 2015.
Masha Ma started off in the world of fashion while studying at Central Saint Martins school in London, presenting her designs at Fashion Week in Paris, and drawing the attention of artists such as Lady Gaga, who has worn her pieces on various occasions.
Angel Chen is a very young designer who emerged from the above-mentioned Dongliang project. Considered one of the best young talents, every year, she presents her collections on the runways of Paris or Milan.
But it's not only Western fashion runways that have international fame; Shanghai's Fashion Week has also started to be a leading event in the sector. Renowned brands such as Chanel don't hesitate to present their collections in China or hold globally-acclaimed events such as the Victoria's Secret angels parade, which recently took place last month in November 2017 in Shanghai.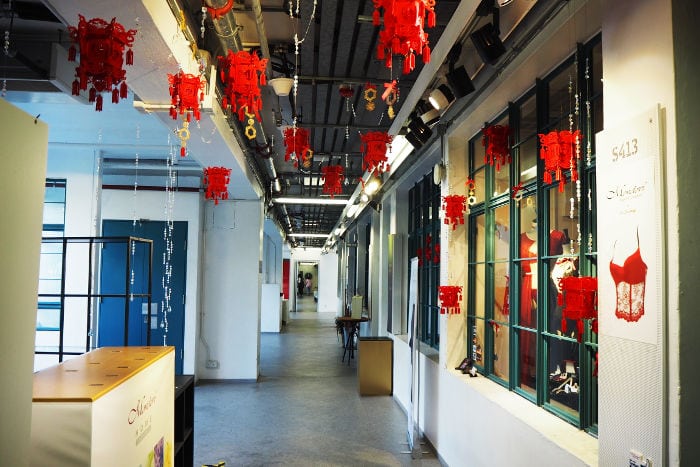 Stores inside PMQ (photo by Mónica Maurici)
Fashion centers in Hong Kong
Hong Kong has turned into the main port that connects China to the West due to the fact that it is a very cosmopolitan region with a large foreign population located at a strategic point within Asia from an economic and logistics point of view.
For many companies and entrepreneurs, setting up their business in Hong Kong has been key, due to the legal and economic advantages presented by the region. Even so, what is the situation of local design and fashion in Hong Kong?
There exist different associations and centers that support local design, such as CreateHK, which supports startups. The main platform of Carrie Lam, Hong Kong's current political leader, is to strengthen design in Hong Kong, choosing local designs for her public appearances. In addition, future investment plans also include the creative industry. However, things are not all ideal for stepping into the world of fashion, as many Hong Kong designers who are just starting out still believe there is much progress to be made by the government in this sector.
Going shopping in Hong Kong can be simply endless. There are a huge number of options and a broad offering of brands, prices and stores in well-known shopping areas such as Causeway Bay, Central, Hollywood Road, Mongkok and Sham Shui Po.
If you would like to visit some shopping areas that are different from your typical shopping malls, here's a small list.
PMQ
PMQ is an impressive building located in one of the most-visited neighborhoods of the city, the Central neighborhood. It has a broad variety of temporary spaces intended for Hong Kong's designers and artists, as well as exhibition rooms, different areas for eating or drinking coffee and a large plaza for events, such as one recently organized this December called deTour2017.
This is one of the busiest entrepreneurial centers in the city. At it, collaboration takes place with other Asian countries such as South Korea and Japan in order to facilitate relations between their designers, provide knowledge of new markets, present their designs, etc. Through these exchanges, PMQ's most prominent designers travel to other countries and present their collections at centers as important as Dongdaemun Design Plaza in Seoul or PARCO's Meetscal Store in Tokyo.
Without a doubt, this is one of the most authentic spaces for fashion and creativity in Hong Kong.
K11
Through the platform K11A Artist Club, artists are put into contact with art lovers by means of different events, workshops, conferences, musical events and exhibitions held at the center. The K11 Design Store is responsible for carefully selecting the most original products, placing special emphasis on those created by artisan means.
There exist stores of all types at this center, also including foreign brands and the most famous brands on the market. Nonetheless, the sensation of walking along its halls is very different from the feeling of walking in an ordinary shopping mall. The presence of art and creativity is apparent in every corner of it.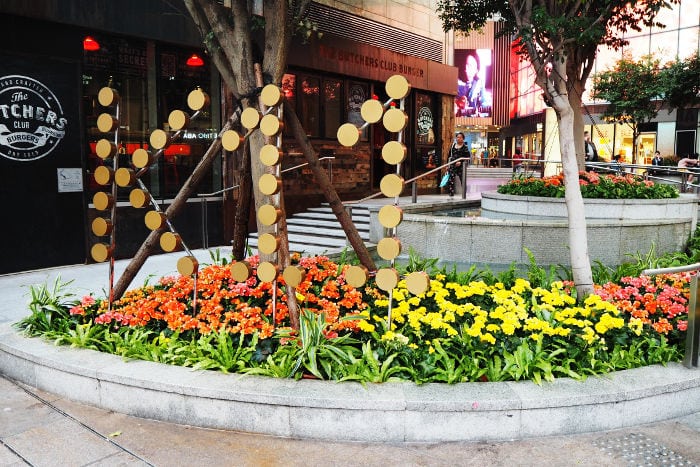 K11 shopping mall in Hong Kong (photo by Mónica Maurici)
Lane Crawford
Lane Crawford is a fashion store for men and women specialized in providing the best selection of national and international fashion brands and designs. It has different physical stores in Hong Kong and Shanghai, but is also particularly renowned for its online store. For many foreign brands, managing to develop a partnership with Lane Crawford is a sure way to enter onto the Chinese luxury market.
Yu Chau Street
This isn't a fashion center like those mentioned above, but it is an area that many designers would recommend due to its broad variety of stores where you can find all types of materials for creating your designs: fabrics, beads, feathers, pearls, etc. It's also an ideal place for DIY fans, where they can find all of the articles to turn their sketches into reality. For many designers, this area is a paradise.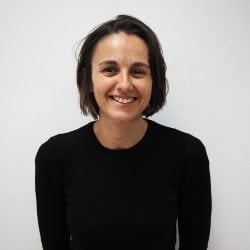 Author biography: Four years ago, Mónica Maurici discovered her true passion for Asia when she started to study Chinese as a hobby. Through the trips she made to different Asian countries, her interest in beauty and Asian fashion grew, until she decided to create Fashionable Asia, a platform for showcasing quality Asian fashion and beauty.

What do you think about Chinese fashion? Do you think it will continue to be a trend and even overcome the fame of the large Western brands?
Photo Credits:

China: Through the Looking Glass by Victoria Pickering