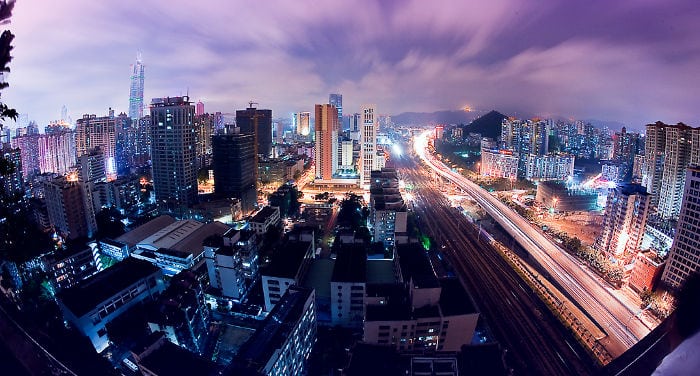 Guangzhou is known internationally as a city of business and production. Even Chinese people when asked about Guangzhou will say that the city is not interesting and "is only good for business". However, there is so much more underneath that tough exterior. Hidden within is a bustling city full of history, culture, and friendly people. A greener, more laid back, and with a smaller population than Beijing or Shanghai, Guangzhou is a great city to linger in for a few days.
What to see in Guangzhou
Architecture
The Guangdong folk arts museum is one of the best examples of Guangzhou's classic Cantonese architecture and interior design. The Guangdong folk arts museum was formerly the Chen Clan Academy and family house, a prestigious scholarly lineage.
For something more modern, you shouldn't miss the views from the to Canton Tower and the modern architecture of the Guangzhou Library, Opera House, and Guangdong Museum.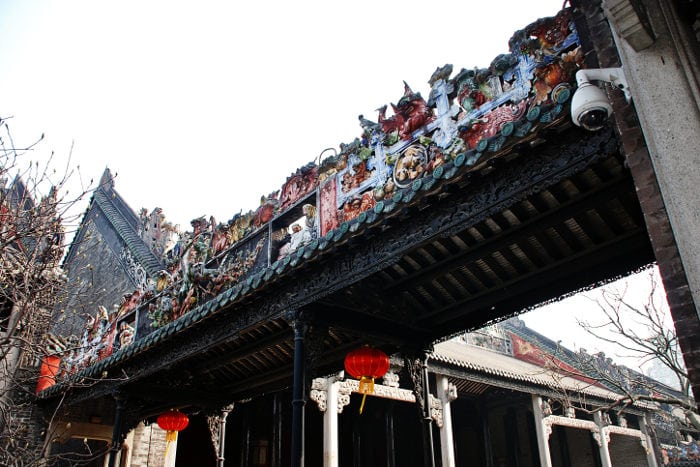 Chen Clan Academy
Museums
Guangzhou have some of the most important museums in China. The best is the Nanyue King Mausoleum, a museum built around the tomb of one of China's ancient southern kingdom rulers. With an artistic style completely different from China's other archeological sites and have a good collection of artifacts.
The other museum that need an special mention is the new Guangdong Museum located in Zhujiang New Town's main pedestrian boulevard. Free and extremely popular, this museum showcases artifacts and art work from all over the province.
Liwan District
The Liwan district is one of the main touristic attractions in Guangzhou, and can be a good idea to plan a full day to explore Liwan District on foot. The center of old Canton, as Guangzhou was once called by foreigners, Liwan district still maintains much of its arcade architecture, small lanes, and historic mansions from the days when this was China's largest port city.
The Liwan Park is a good place to get started. Here traditional Cantonese opera is performed daily by the lakeside and grandmas and grandpas gather round to sip tea and chat. Near the lake is the Liwan District Museum, a great look into the history of this important neighborhood.
The streets nearby are great to explore with beautiful architecture and great local snacks. Follow Longjin Road until it turns into Enning Road. This street marks the birthplace of actor Bruce Lee. Nearby, the Xiguan Mansion displays the traditional design and lifestyle within a Liwan District house.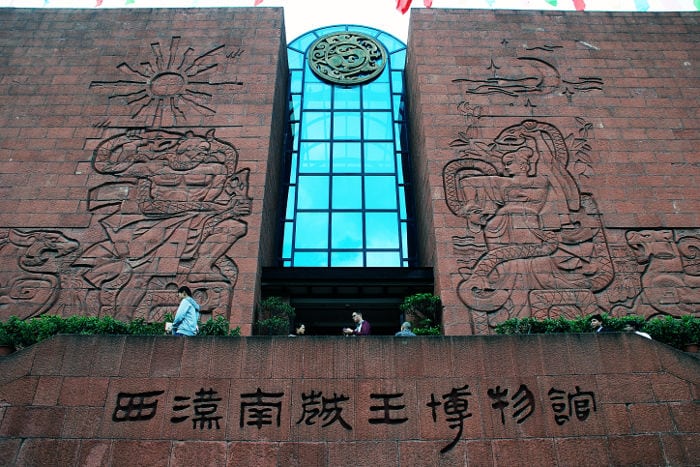 Nan Yueking Museum Guangzhou
When to visit
Guangzhou is hot and humid in the summer making it difficult to walk outside for more than 15 minutes. The spring is not much better, with soaring temperatures and frequent rain. Sudden storms can last for days and result in flight delayed. Fall and winter are the best seasons to visit, particularly between November-January.
Where to Stay
Guangzhou is a huge international city and therefore has no shortage of excellent hotels. However if you are looking for places with character, you have to dig a little to find a place in this city.
The Victory Hotel on leafy Shamian Island is a great 4 start gourmet foreign concession era hotel with a number of family rooms (rare in China).
The luxury Garden Hotel is another fantastic option with huge rooms and a beautiful outdoor rock garden by the restaurant.
For budget travelers, there is no better option than the Lazy Gaga Hostel. One of the only decent places to stay in the heart of old Liwan District, the Lazy Gaga is just a few minutes walking from the city's oldest mosque and tons of great food options.
Do you want more? Click here to read the review of other hotels we suggest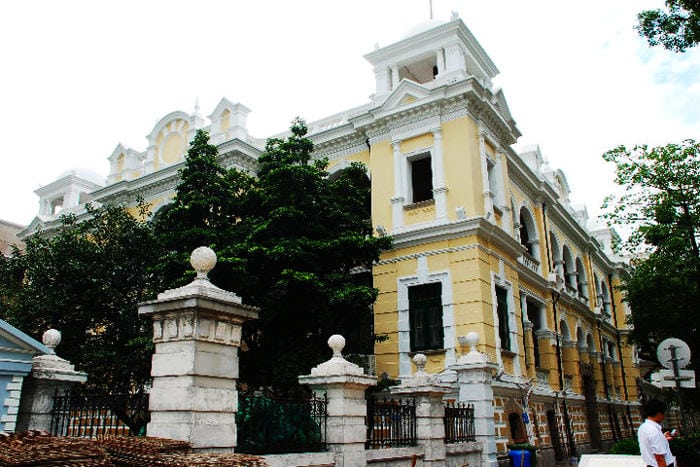 Shamian Island Liwan District
What to eat
Cantonese food is respected worldwide for its precision, attention to detail, and focus on natural flavor. While is not clear whether Hong Kong or Guangzhou holds the title of Cantonese food capital, the foodie scene in Guangzhou has only picked up more steam in recent years. Dim sum or yum cha is the favorite meal of locals. Usually served from 7am-1pm, dim sum involves many small dishes of steamed buns, dumplings, wraps, and more all served with a piping hot pot of tea.
In addition to dim sum, Guangzhou also had a number of historic garden restaurants. These restaurants serve classic Cantonese fare and are situated around ponds and rock gardens. Two of the most famous, Panxi Restaurant and Tang Li Yuan, are near Liwan Lake.
All of Liwan is packed with old style outdoor Guangzhou restaurants serving up delicious stir fried noodles, sweet barbecue pork, and streaming wontons. However for more international fare, head to Zhujiang New Town where innovative restaurants like Social & Co, The Eating Table, and Oggi Trattoria are worth seeking out.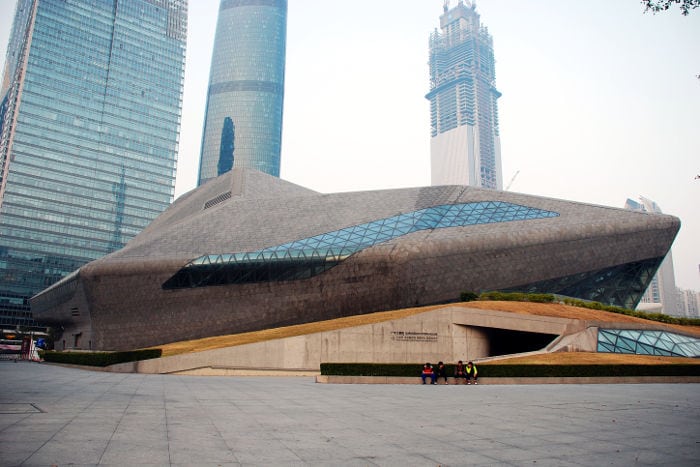 Opera House Guangzhou
Nightlife
Guangzhou is packed with amazing nightlife options. From exclusive cocktail bars to late night sidewalk cafes, this city is teeming with places to drink. Zhujiang New Town is the center of the city's bars and clubs. Visit Xingsheng Road for its many bars that fill up at night and overflow onto the street. Nearby, the W Hotel has a great club to dance the night away in. More frivolities lie across the river at "Party Pier" a bar and club district housing the Zhujiang Beer Museum.
If a night at the opera is more your style, Guangzhou has you covered. The stunning Guangzhou Opera House hosts international performers for concerts, opera, theater, and more. After a performance, take a late night cruise on the river and soak up the city skyline.
This article was written by Michelle Raffanti director of business development of The China Guide
Photo Credits First Photo (Other photos were taken by Michelle Raffanti):

Guangzhou night by wallace_Lan