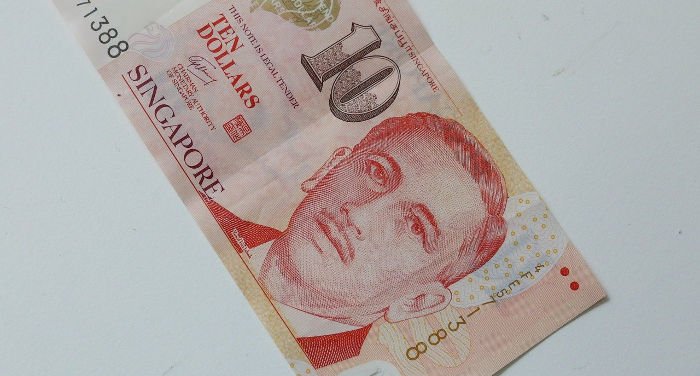 Singapore is Southeast Asia's leading business hub with some of the region's lowest taxes. Not surprisingly, many foreign companies decide to open a company in Singapore and use it as the base of their operations.
However, along with a great influx of investors, new foreign companies, and more stringent anti-money laundering laws, it's become increasingly more difficult to open local business accounts as well.
This is not only a trend we've seen in Singapore but in Hong Kong, which brings many similarities to the nation. Due to the increased amount of problems to open business accounts, smart entrepreneurs, often with years of experience in banking, have come up with FinTech solutions to make it easier for companies to open local business accounts.
In this article, we present what options you have when opening a business account in Singapore, what the pros and cons are, how much it costs, what documents you need, and more.
What are your options?
Opening a bank account in Singapore might be easier compared to Hong Kong, but you'll still come across obstacles unless you can show that you stay there long-term.
With that said, there are still a handful of options available for foreigners who wish to open bank accounts in Singapore, might you live outside of the nation, or stay there long-term. However, you must do enough research to understand what option is best and cheapest for you.
In this article, we review the following options if you plan to open a bank account in Singapore:
You can open a traditional bank account in Singapore. I will explain this later in this article, but it is generally not so easy, especially if you don't intend to stay in Singapore on a long-term basis
Your second option is to open an off-shore bank account. This can be easier than the first option but requires some capital. If you can wire USD 200,000 or more, it will be easier for you to set up an offshore bank account
Your third option is to open an "alternative" account with Aspire, one of the best digital business account for SMEs and startups in Singapore. You pay no deposits, no monthly fees, at the same time as you have some of the lowest FX rates.
How to open an Aspire business account in Singapore
Pros: Opening a business bank account with Aspire comes with several benefits. First of all, there are no monthly fees, minimum deposits, fall-below fees, or FX transfer fees. It collaborates with NIUM, a financial technology platform, and Visa, which enables them to provide corporate bank cards to clients.
Cons: They do not provide financing like traditional banks do. This is also the case for Currenxie, which we presented in our article about opening multi-currency business accounts in Hong Kong.
If you've ever tried to open a local bank account in Singapore, you might know that it can be a hassle for SMEs and especially if you're not a resident there. Opening a business bank account with Aspire, on the other hand, is easy and you simply have to provide the following documents:
Director's identity document (NRIC)
Passport or Work Pass
Or you can apply via MyInfo (Singpass)
This has made it significantly easier for companies to open local business accounts and to operate from Singapore. The time needed to open the account, if everything goes well from the start, is only two hours. You can then use your new account and card to make transactions instantly.
The requirements to open an account aren't that strict either and as follows:
Your entity has to be registered in Singapore and with ACRA to apply
You must be the director of the company if you apply
Worth mentioning is that the director can be a foreigner and doesn't necessarily have to be a Singaporean citizen. Not surprisingly, many business owners have opted-in for Aspire's services and you can find positive reviews and testimonials on the website and the net.
Click here to visit Aspire's website and learn more (or immediately apply to open a business account if you prefer to).
How to open a "traditional" business account in Singapore
Let's continue and review your second option, namely how to open a traditional business account, and what the pros and cons are.
Pros: You get access to a multi-currency account (SGD, USD, EUR, and more). It is also integrated with various payment providers such as PayPal and Stripe. Traditional banks can also offer credit and loans, depending on the situation.
Cons: It takes a longer time, you must provide more documents, you have to be in Singapore, it's more expensive.
The same as it goes in Hong Kong, it's become more difficult to open a local bank account in Singapore in the past years. The main reason is that the government has introduced stringent anti-money laundering (AML) laws, making KYC and application processes generally more difficult to pass.
To open a local bank account, you often have to bring many documents to pass the criteria. The two key documents here are:
Your passport
Your Employment Pass (EP) or study pass
Keep in mind that you have to receive the EP before arriving and you cannot work without one in Singapore. Besides, you have to bring the documents to a local branch, so you cannot apply for the account from overseas.
Keep in mind that in addition to Employment Passes (EP), Singapore also has many other work-passes, including the S-Pass, for example.
Besides the above-listed documents, you also have to bring:
Bank statements from your current bank back home
Tax or national insurance number
A proof of your address
Formal letter, such as job contract, with proof of employment or study
Your rental agreement with your current landlord
Bear in mind that some banks might require that you bring a recommendation from your bank back home.
From time to time, companies also take help from agencies to open local bank accounts in Singapore. The agencies often work with plenty of banks, including DBS, UOB, HSBC, and ANZ.
UOB, for example, has the following requirements to foreigners who wish to open business accounts:
Annual Account Fee: USD 35
Minimum Initial Deposit: USD 1,000
Minimum Balance: USD 5,000
Monthly Fall Below Fee: USD 15 (Waived for the month of account opening and the subsequent month)
Internet Banking (BIBPlus) with Bulk Functionalities: Free
Bulk Payroll Transactions: Free
Others
For more information, you can check their website here.
How to open an offshore business account for your company in Singapore
The third option I will present is to open an offshore business account. This is a sophisticated option among investors who want to diversify and protect their assets.
Worth having in mind is that it can be expensive and persons with offshore accounts have had issues receiving payments via crucial providers like Stripe and PayPal. Not to forget, you also have to do some thorough research about the tax implications you might face due to CFC regulations and your country of residence.
The process to open an offshore bank account is still fairly straightforward and involves the following steps:
Personal information (passport) – name, date-of-birth, address, and contact details
References from your bank and your banking relationship with other banks, if any
Source of funds and a reason why you want to open an offshore account
US Tax certificate if you are a US citizen
Supporting documents like a proof of address
For up-to-date information, you can contact a handful of banks directly.
Are you looking for an agency that can help you to set up your Singapore company?
If you want to have the contact information of an honest agency that can help you to register and manage your company, just send us a message using the following form:
p.s. Note that we receive hundreds of emails every day and, sometimes, we can't reply fast. At the same time, we assume that you want to get this info ASAP, so we'll also forward your message to the agency we recommend. In this way, they can get in touch with you much faster!