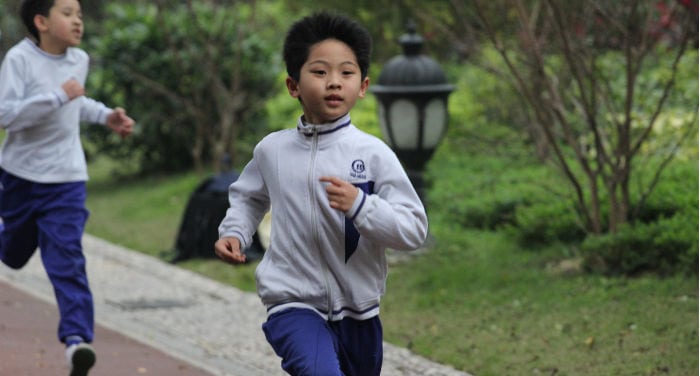 We receive and publish this interesting article written by Lavrentiy Klimov
China has become not just an economic, but also a Sports superpower. According to Daxue Consulting, China is a huge sport market. Some Chinese athletes like Yao Min (姚明), Li Na (李娜) o Lin Dan (林丹) are popular around the globe and represent different sports brands. Also, sports in China receive great support from the government.
According to the Telegraph, China wants to complete a transition from a big country to a strong nation in sports. The purpose is to have one third of population (or 435 million people) to do physical exercises by 2020. Obviously, it is a very ambitious purpose. But have you ever thought what sports do Chinese people like? Let's have a closer look at most popular sports in China!
Table tennis and badminton are top China's national sports
Table tennis once considered as a "cheap" sport with no need for spacious facilities, has been declared by Chairman Mao as a Chinese national sport. It is also a national pride: 6 gold medals were won at London Olympics (2012) and a total sweep was completed by Chinese national team in Rio de Janeiro (2016). In China you can see tables for ping-pong in university campuses, local parks and yards. This sport does not require expensive equipment or to be very athletic. Come to China and give it a try to play with locals!
Another national sport is Badminton (国球, guoqiu). It is one of the most favorite sports in China. People are playing badminton in the streets both in the cities and in the villages. Many locals play it before work, during their lunch time or in the evening. Chinese dominance on the international level is unprecedented. One of the reasons is the Chinese unique training system, and a huge pool of talents, who are willing to sacrifice a lot to become champions.
Basketball, soccer and running are among most influential sports in China
Soccer
Chinese national soccer team has been highly criticized for unsatisfactory results on the international stage. Frankly speaking, it has been struggling in the last years. Anyway, soccer is very popular in the Mainland. The main supporter is the country's leader Xi Jiping, who is a huge soccer fan. The purpose of Chinese government is to make China one of the top soccer teams in the world by the set of reforms including changes in youth and social sports.
As the New Your Times reported, Mr. Xi's has ambitious plans: the number of soccer fields across the country will grow, from under 11,000 to 70,000, by the end of 2020. By then, 50 million Chinese people, including 30 million students, will regularly play soccer.
Basketball
Basketball can be considered as a part of Chinese culture – you can see basketball courts everywhere. According to Forbes nowadays about 18% of athletically engaged Chinese people play basketball. Bloomberg has found that the NBA is six times more popular in China than the three largest European soccer leagues combined.
During the 2017 NBA Finals, more than 190 million Chinese watched the games on their mobile devices. Basketball superstars like Lebron James or Stephen Curry visit China every year to promote their brands and meet with the armies of fans. But the Chinese don't just watch games, they also love playing ball.
Running
Growing interest in running is one of the main sport tendencies in China. The amount of marathons increased in China in the past 7 years. By 2020 the number of events is planned to reach 800, when the number of runners will supposedly achieve 10 million. Moreover, running is gradually evolving into a lifestyle for the middle class and elder people. Every evening there are people jogging or walking in the streets or parks.
Fortunately, running infrastructure, including stadiums or pathways by the lakes and rivers, are developed in China. Many Chinese prefer to run or walk in groups, while listening to some energetic music to keep the tempo. And even serious air pollution cannot keep sports fans from outside exercises.
Bright future of winter sports in China
It's not a secret that 2022 Winter Olympic Games in Beijing will boost the interest in winter sports, and provide a golden opportunity to slightly interested people into long-term winter sports participants and consumers.  Winter sport facilities across the country were occupied by visitors over the New Year break, both in the north and in the south of the country.
The annual ski industry report said that at the end of 2016 China had 646 ski resorts in operation and 11.3 million people who ski at least once a year. Chinese government plans to build 650 skating rinks and 800 ski resorts by 2022, as the foundation for 300 million people to get involved in winter sports to generate industry value of 1 trillion yuan by 2025.
People in Beijing, Jilin and Heilongjiang are getting familiar with ice hockey, as these regions have professional teams. As one of the main sports in Winter Olympics, hockey has never been popular in China, but during upcoming Olympic games, Chinese do not want to fail; that is why a decision to develop this sport a new generation of players has been made.
Some popular sports in China you probabaly never heard of
China, as a country with long history and rich culture, has its own sports. For instance Jianzi, where you kick or hit a shuttlecock type object (called a Jianzi) in the air and do not let it fall on the ground. Tai chi, a type of Chinese martial arts, when people are required to perform fighting moves slowly, paying attention to breathing. Wushu, Sanda and Zui Quan can be considered as other types of martial arts popular here.
China also has a ball game, called Cuju, an ancient game which involves kicking a ball through an opening into a net (or qianball), which is very similar to the mix of aspects from tennis and squash.
Another extremely popular sport in China is Square Dancing. It is a unique feature of Chinese society and supposedly the easiest way to do sports. In the morning and in the evening there are thousands of people across the country dancing together in the same uniform. You can find them in the parks or small squares.
Chinese government plans to provide better support for this activity. Nowadays there are 80 to 100 million elderly people (almost all women) in the country who enjoy "square dance" and the number of participants is estimated to grow.
Frequently asked questions
Why is table tennis China's national sport?
There are many reasons why table tennis is the national sport in China, as introduced by Mao Zedong in the 1950's. First of all, despite its size, China is a very mountainous country. Having the biggest population in the world, there's not much land available for big soccer or basketball fields (even if we see more of these today).
Secondly, it's cheap. You only need a plastic ball and two wooden rackets, compared that with golf or ice hockey. Thirdly, it's a comparably safe sport where you'll only risk getting a sprained ankle at the worst.
What sports did they play in ancient China?
A number of popular sports we see today were available in Ancient China. Some examples are:
Polo 击鞠 jījū
Chinese golf 捶丸 chuíwán
Ice-skating 冰嬉 bīngxī
Swordplay 剑术 jiànshù
Archery 射箭 shèjiàn
Ancient Football 蹴鞠 cùjū
Wrestling 角抵 jiǎodǐ
How much do basketball players earn in China?
It's said that basketball players can earn the most in China, if not taking the NBA into consideration. It's not rare that foreign players earn as much as USD 500,000 and USd 1 million are also common nowadays.
When did Yao Ming retire?
Yao Ming is considered the best Chinese basketball player ever and retired in 2011.
Who is the most famous athlete in China?
Some of the biggest athletes in China include:
Deng Yaping 邓亚萍 – Table tennis athlete
Ding Junhui 丁俊晖 – Snooker
Guo Jingjing 郭晶晶 – Diver
Li Na 李娜 – Tennis
Lin Dan 林丹 – Badminton
Liu Xiang 刘翔 – 110 meter Hurdler
Pan Xiaoting 潘晓婷 – Pool player
Yao Ming 姚明 – Basketball
Does China have American football?
Yes, they do and the league is called the AFLC (American Football League China). The league was created in 2016 and a great majority are Chinese players.
Who invented chess?
The original chess we use in the West was invented by a military commander called Han Xin in China around 200 B.C.
What sports do Chinese excel in?
Table tennis is a no brainer, of course. Some other experts that the Chinese are good at include badminton, swimming, cycling, diving, gymnastics, weightlifting, shooting and fencing.
Is table tennis a Chinese sport?
To many peoples' surprise, table tennis is actually from Victorian England, which lasted from 1837 – 1901.
Photo Credits: Photos by Lavrentiy Klimov