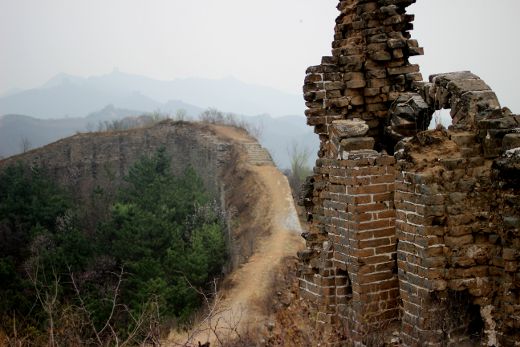 The great wall of Pan Long Shan, the Mountain of the Curling Dragon.
The most visited sections of the Chinese great wall (长城, Cháng Chéng​) are Badaling and Mutianyu, which are quite close to Beijing and easy to reach by public transportation.
The problem is that there are so many tourists and, more than being on the defense bastions of the Middle Kingdom, you have the impression of being teleported in Times Square for New Year's Eve. Another disturbing detail is that the original "wall" gets lost among renovations, shops and Disney style toboggans.
Resolute to visit the wild wall I decided to reach Gubeikou, an ancient village one hundred and twenty kilometers North of Beijing from which depart two sections of the Great Wall: 卧虎山 (Wò Hǔ Shān, Mountain of the Crouching Tiger) and [Read more…]