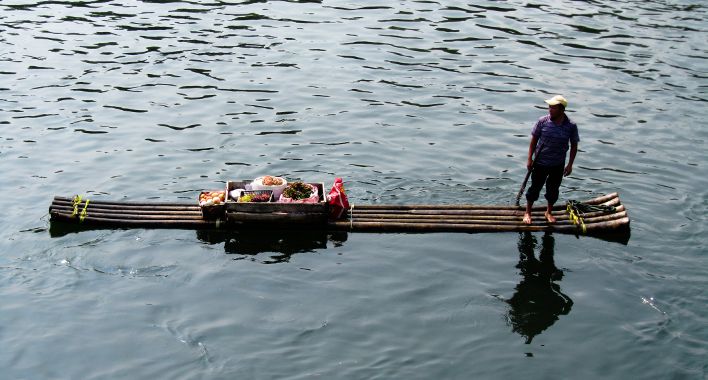 Guilin, in Guangxi Province, is one of most popular touristic destination in China as it's the starting point of the cruise on the Li River – which is surrounded by impressive limestone formations – that ends up in Yangshuo.
How to get to Guilin
The easiest way to reach Guilin is by plane as there are flights from about any Chinese major city. Also, there are flights from Hong Kong, Kuala Lumpur, Bangkok, Osaka and Seoul. The airport is a bit far from the downtown so expect to pay about 100 yuan for a taxi's ride. You can also take the shuttle bus (20 yuan) and then a taxi to downtown as the bus will stop on the South of the downtown.
Beside the plane you can also reach Guilin by train; it will usually take at least 12 hours as the city is quite far from all the major Chinese cities and the high speed train didn't arrive yet in Western China. Actually it took me 29 hours to get there from Chengdu. [Read more…]