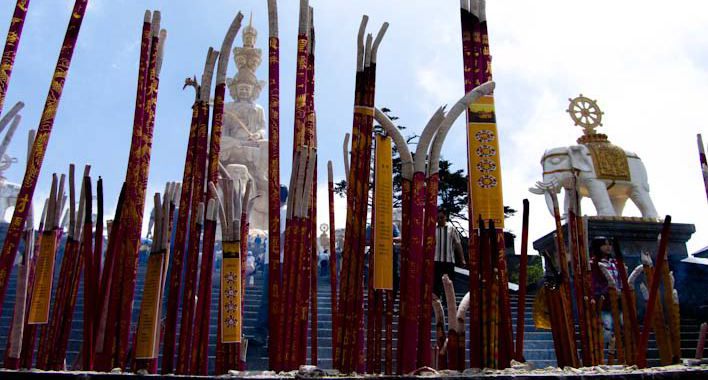 The top of Emei Shan
Mount Emei (or Emei Shan, in Chinese) is a 3099 m. mountain located 150 Km South of Chengdu, Sichuan Province. As the title says, it's a sacred Buddhist mountains and, moreover, an UNESCO World Heritage Site.
I must say that climbing this mountain was quite an experience. But before let's see how to get there.
You can get there from Chengdu by bus (buses depart from Xinnanmen Station every twenty minutes and the ticket costs around 50 RMB) or by train (20 RMB). The trip takes about ninety minutes. Another popular option is to take the overnight train from Kunming, the capital of Yunnan Province. It will cost you around 190 RMB for an hard sleeper ticket and it will take around twelve hours.
What route did I choose? I came here directly from Lugu Lake, which is located at the border between Yunnan and Sichuan. [Read more…]