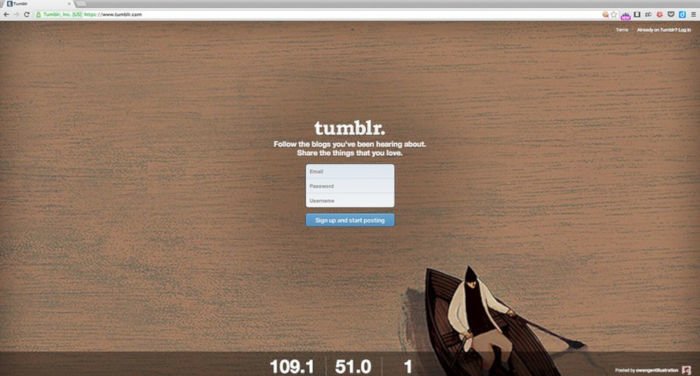 How to Access Tumblr in China – Index
Tumblr is one of dozens of popular applications and websites that are blocked in China. Facebook, Google, Instagram, and YouTube are no exceptions and it often comes as a surprise to foreigners who either travel or move to China permanently.
In this article, you'll learn how you can access Tumblr in just a click by simply following my short step-by-step guide. Once finished, you'll not only be able to access Tumblr, but all other websites and applications that are currently blocked in China.
What do you need to connect to Tumblr in China?
The process is straightforward and you only need an internet connection and software to bypass the firewall in China, which is blocking access to the different websites and applications.
1. Access the Internet
First of all, you need an internet connection. You can simply log in to a public Wi-Fi or use the data from a prepaid Chinese SIM card.
2. Get an app to bypass the firewall of China
The easiest and most popular option to get around the Great Firewall of China is to use a Virtual Private Network (VPN). There are plenty of available VPNs, to review the best ones, simply go to our article that lists the best VPNs in China.
What's a VPN and what are they used for?
I won't go into greater detail of what a VPN is as we've already covered that in separate articles, such as how to use Facebook in China. In short words, VPNs were first created to access private networks remotely in a secure way.
Over the years, VPNs have become popular among private individual users in China as they hide your IP address and improves security when browsing the net. You'll have no restrictions to download the applications or visit the websites you use back home.
Preparations before going to China
If you want to save costs, time, and freely surf the internet from day one in China, you need to do some preparations before your departure.
1. Download the VPN application
You should preferably download a VPN before you depart for China. Why? Because many of the VPN websites are blocked, thus there's a very limited selection once you arrived and "connected to the Great Firewall".
It can be a costly mistake as foreigners (myself included) sometimes need to buy an unblocked VPN they don't like, turn on that VPN, and then purchase the blocked VPN that they want. You end up with two subscriptions.
With that in mind, iOS and Android app markets also don't allow downloads of VPN applications for users in China, so you have to download them directly from the websites.
2. Purchasing the VPN
Try to purchase a VPN subscription before you depart for China as you need to log in to the VPN with a username and password to turn it on. As mentioned, many VPN websites are blocked in China, so you won't be able to purchase a subscription or log in to the VPN once you arrived.
Preferably, buy the VPN some days before your departure to save costs as you won't need the VPN in your home country. If you have difficulties using the VPN or want to know the best configuration for China, contact the support team for further clarification.
Unblocking Tumblr in China
Once you've arrived in China and want to access Tumblr and other blocked applications, simply follow the below steps.
1. Connect to the Internet
To clarify, you won't get internet access by using a VPN and you need an internet connection to access the VPN, and later Tumblr. You can get internet access in three ways: Through a public Wi-Fi, prepaid SIM card, or roaming.
Public Wi-Fi
As it speaks, simply go to a cafe, bar, restaurant, or hotel and connect with public Wi-Fi. You will then be able to turn on the VPN and surf the net without restrictions.
Chinese SIM card
There are three state-owned telephone operators where you can buy SIM cards, including China Telecom, China Unicom, and China Mobile. At China Unicom, the plans and costs are as follows for prepaid SIM cards:
1 GB: 25 USD
2 GB: 35 USD
3 GB: 45 USD
Keep in mind that rates can change frequently, so visit the company websites for up to date information. The rates displayed above are valid for online purchases from overseas, which are more expensive compared to local branches.
I recommend you to read our separate article that explains about the best prepaid SIM cards in China and what the rates are when buying from a local branch.
Roaming
Using roaming to access the net is your worst option unless your service provider allows you to use roaming at a low rate in China. There are endless stories with foreigners who have used roaming overseas and ending up with bills in the hundreds of dollars. As such, roaming should only be used in case of emergencies, unless you have a subscription that allows you to use roaming at an affordable rate.