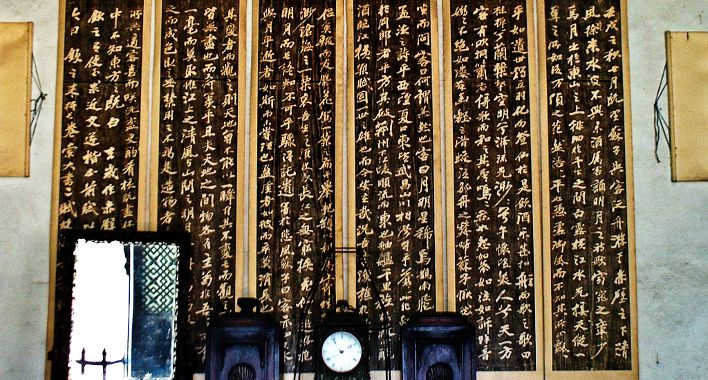 Click here to discover what Chinese courses
that we recommend at the moment!
Good question, isn't it?
First of all, I believe that we are our habits and that our habits are influenced by our goals and the external environment.
Hence I think you can roughly predict how long it will take you to learn Mandarin by honestly answering to which of the following categories you belong.
The swim or sink dude
I know a guy from New Zeland, Marc, that moved to Shanghai and within a year was able to speak quite good Mandarin. I mean, he was writing emails and answering business calls in Chinese.
No, he didn't study Mandarin before to come to China. He actually never spoke any foreign languages before landing to Shanghai. And no, he didn't join a miraculous school once he arrived.
His secret is pretty simple.
He was living in a neighborhood where there were no foreigners and avoided the expat bars. He chose to only stay among Chinese people.
Also, he was teaching English to Chinese kids so that his job implied a daily immersion into the language.
This is a "swim or sink" strategy and it works. I know it because I went from zero English knowledge to the level of delivering a presentation of ten minutes in front of 200 people in five weeks (English is easier than Mandarin).
How did I it? I moved to London and pushed myself to speak English full time even if at the beginning I had no clue. It worked because I had the right motivation (a presentation in front of the American CEO of my firm and other 199 people).
Am I suggesting you should adopt a "swim or sink" strategy?
No.
Not everybody would be able to do it.
However, beside my friend from New Zeland I know several guys that managed to become fluent in Mandarin in about a year. And by "being fluent" I mean that they have the ability to handle face to face meetings, business calls and emails.
What I noticed is that the people that succeed with this technique usually have an uncommon motivation. Many of them are entrepreneurs willing to start an import-export business or a consultancy firm in China.
These people really need to be proficient in Mandarin. They cannot afford to bullshit themselves. It would cost them too much money.
Also, depending on the job you do, you cannot spend eight hour per day answering to the questions of twelve curious Chinese kids. Let's say that you are a software engineer. Unless you have the ability to have daily conversations in Mandarin with your laptop you are pretty much stuck.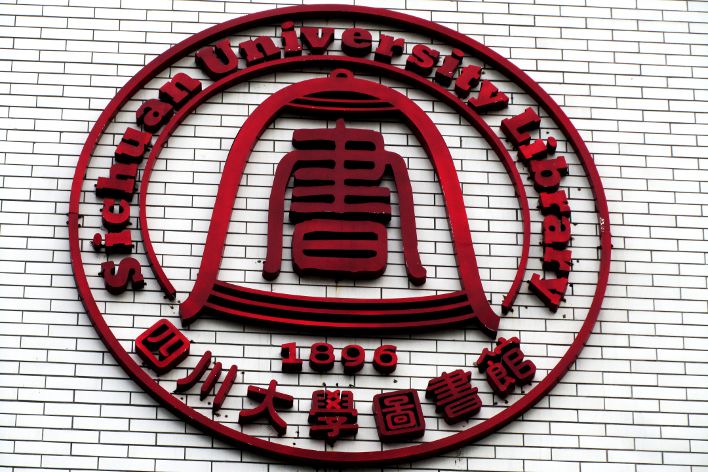 The full-time student
These are the guys that pursue a Chinese degree. They often study Mandarin but they may also have a different major. They are usually already experienced with foreign languages and, in many cases, spent a year or more learning Chinese at their home country before to come to China.
They often aspire to become language professors, found a language-learning start-up or a consultancy firm. They are damn motivated, they often have a part-time job and, as the swim or sink dudes, may prefer to stick with Chinese people till they reach the level of Mandarin they want.
Also the full-time students have good chances of becoming fluent within one year.
The long-distance Chinese learner
These guys are either full-time language students in their home country or guys that study Mandarin as a hobby. They are usually very proficient when it comes to grammar and characters but lack the everyday practice to speak with confidence.
Don't get me wrong, you can become fluent in Chinese by living in Hungary. However the odds you will succeed in a reasonable number of years are against you.
The long-distance Chinese learners are often highly motivated and, if they manage to arrive to China or Taiwan, they will probably "evolve" into a swim or sink dude or a full-time student.
The exchange student
These are the (in)famous students that populate Pyro Pizza and the Propaganda Club in Beijing or similar spots in Shanghai. These guys come to China because they got a scholarship from their government or the European Union.
Their only goal is to get stoned and have as much sex as they can, possibly with multiple partners. Then, if there is still time, they may think about learning a bit of Chinese.
Hey, I'm not judging. I've been there and it's actually a great way to spend your time : P
Since their contract generally requires some kind of certificate, the exchange student is forced to follow a Chinese courses and take a final exam. So at the end he learns some Mandarin.
While many of them will return to their respective countries after a year and forget all the Mandarin they learned, someone will decide to stay in China and switch to one of the other categories.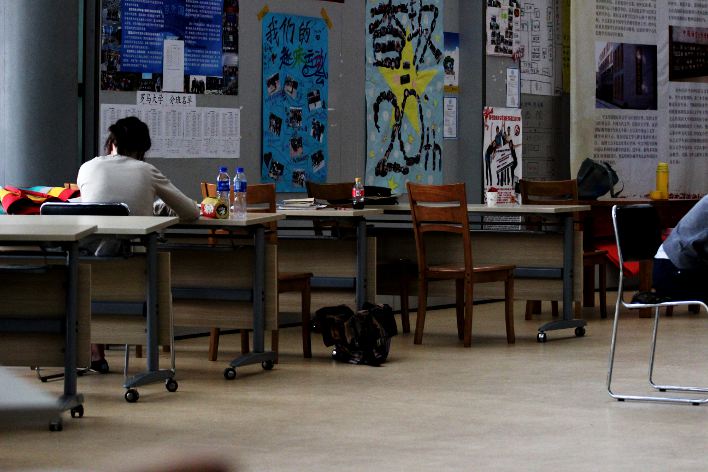 The Chinese Language Department at BFSU (also known as Beiwai University).
The "I would love but I can't" guy
These are the long term expats that chose to live in China because they love its culture and people. They are often freelancers, specialists who work for big firms (engineers, designers, researchers and so on) or language teachers (though many language teachers belong to the next category).
These people call China "home" and often have a Chinese wife (or husband, even if it's less common to see a foreign woman with a Chinese guy) or girlfriend.
They usually speak decent "survival Chinese," that is they can get around in Mandarin with all the every day tasks but they will call their Chinese partner or friend every time there is a problem they do know how to solve (that is the ATM ate their Credit Card, they need to go to the hospital or they got arrested).
They would love to take their Mandarin to the next level and sometimes – not too often – they succeed. The main obstacle for them is that they are not students anymore (that is they are busy) and, since they do not need to speak Mandarin at work, they lack the motivation to study Chinese at night.
Also, since they plan to stay in China still a couple of years (someone plans to stay here indefinitely), they have no deadline.
I belong to this category and the main reason that I started to write about Chinese language in my blog is that this gives me the motivation that I didn't have before.
And I did manage to learn more Chinese in the last six months than in my first two years in China.
The angry expat
Many people came to China attracted by the spirit of adventure, the idea that finding a job in China is easier than back in their country or the promise of a higher status and a favorable exchange rate.
Sadly after a couple of months many of them realize that China is not the right country for them and become angry expats stuck in the Middle Kingdom.
There are mainly two kind of people that belong to this tier.
The first category encompasses all those guys that came to China because they were not able to find the position they wanted in their country. They often become foreign language teachers as nowadays there is a huge demand for it in China and no particular skills are required.
Of course not all language teachers belong to this category as they may be full-time students that teach part-time, swim or sink dudes that need money to start their new business or, more rarely, "I would love but I can't" guys.
Then there are the white-collar angry expats. They often work for a foreign firm that has a branch in China or for one of the hundreds embassies, consulates and foreign offices that populate the streets of Beijing, Shanghai and Guangzhou.
You can recognize the angry expats from the following characteristics:
They don't like the food (Chinese food is not for everybody indeed) and make sure to let you know it every time they eat with you (usually in some expat bar that prepare hamburgers and fake Italian spaghetti).
They hate the weather (well, it must be pointed out that Chinese weather is terrible unless you live in the South West) and make sure to let you know it every time you meet them.
They hate the people (there are 1.? billions of people here, which makes everything extremely competitive, even when it comes to buy a yoghurt) and try their best to never interact with a Chinese person. They will usually make you notice how stupid was the fuwuyuan and why.
They don't get the "face culture" (if you want to understand the Chinese culture you need to put some effort on it and the angry expats are not willing to do so) so they always end up thinking that Chinese people are impolite or dishonest.
These guys never tried to learn Mandarin so, in order to dissimulate their complete failure, internalized the fact that it's an horrible and illogical language.
The indifferent person
Arrived in China by chance (often because of a scholarship or a short term job contract), the indifferent person leaves China without any strong feeling about the country or the language, which he didn't try to learn because, as stated by a reader of this blog, "Learning Chinese or any other language is futile for a English speaking person."
They are rare. China is a country that you either love or hate.
Some final words
One. I talked about dudes and guys all along the article but all the things I wrote also hold for the ladies.
Two. This article contains wild generalizations so take it with a grain of salt!
Three. And you, dear reader, to which category do you belong?
Click here to discover what Chinese courses
that we recommend at the moment!
[Photo Credits (Creative Commons License): www.flickr.com/photos/ulrichsson/]