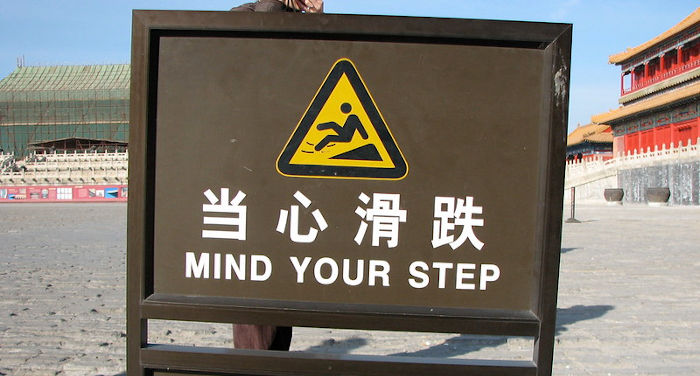 Top 6 Trade and Commercial Fairs in China – Index
1. The Canton Fair
The Canton Fair is one of the biggest and most visited commercial fairs in China. Being held twice a year in Guangzhou, almost 25,000 manufacturing companies and wholesalers joined the fair in 2015. That same year, nearly 200,000 importers visited the fair as well.
Here, you'll be able to find any kind of products on display, including electronics, textiles, food, medical devices, furniture, automotive parts and more. Thus, the fair stretches over almost 3 weeks, starting from mid April until the beginning of May, and from mid October until the beginning of November.
Just keep in mind that you need to sign up for the fair in advance and receive an invitation letter, that you can use when applying for your visa to China.
One benefit of visiting the Canton Fair is that it's held in Guangzhou, a major commercial hub located in Guangdong province. You can reach the fair from Hong Kong with a 2 hour train ride, or take a direct flight from overseas.
As we've already written a comprehensive article about the Canton Fair, I won't go into greater detail in this article.
Just keep in mind that it can be worthwhile to get help from an agency who organizes trips to the fair. It won't set you back more than 10,000 – 12,000 Yuan (1,200 – 1,500 Euro) including an entourage of 2 – 4 people, they can help you with:
Hotel bookings
Private transportation to the hotel and the fair
Visits to Guangzhou and its surrounding areas
Translation services
Private guide services
If you want more information about the Canton Fair, I recommend you to read our in-depth article that explains everything you need to know about the fair (see link above).
Key information
Products: Electronics, vehicles, textiles, consumer goods, food and more
Attendees: Around 250,000
Frequency: Twice a year (April / October)
Location: Guangzhou, China
Venue: No. 380, Yuejiang Zhong Road, Guangzhou (Pazhou Island)

2. China Hi-Tech Fair

Referred to as the "the No.1 Technology Show in China", the China Hi-Tech Fair is held in Shenzhen (Guangdong) once a year. Being a major metropolis China, Shenzhen has the most of China's electronics manufacturing, it's not by chance that they've chosen this location.

Worth bearing in mind is that the fair is more of an expo with conferences, presentations and other events. As such, it's not only a place to find trading partners or source products.

How to sign up for the China Hi-Tech Fair

International visitors can visit the fair for free, but you need to apply for a ticket first. You can do so directly on the website. To collect a free multi-entry Buyer's Badge, you need to bring your passport, business card, and the printed page of your logged-in account (you can also show it on your phone).

The badge / entry card can only be collected on-site, upon entering the event.

If you come with a group of 5 or more 'international professional visitors', the fair can help you with the following:

Multi-entry badges for visitors
Match-making event with Chinese exhibitors
Free working lunch
VIP lounge
Guided tours in specialized sectors
Souvenirs of the 21st CHTF

Badge obtaining location:

Overseas Visitor Registration Counter
North Plaza (in front of Hall 6) of SZCEC or North Entrance No. 4 (between Hall 7 & Hall 8) of SZCEC

Opening hours:

November 13th, 2019: 12:00-16:30
November 14th – 16th, 2019: 08:30-16:30
November 17th, 2019: 08:30-16:00

Contact: [email protected]

How to reach the China Hi-Tech Fair

First of all, Shenzhen is located close to Hong Kong, so you don't necessarily need to fly to Shenzhen. You can take a bullet train from Hong Kong (West Kowloon) to Shenzhen (Futian) which takes around 15 minutes. When you've arrived in Shenzhen, you can go by Metro, bus or by car.

Going by Metro: The Shenzhen Convention and Exhibition Center (SZCEC) is an interchange station for Line 1 and Line 4. When arrived, exit the station from Exit D or E, walk 150m to the North Square of SZCEC. You can also walk towards the indoor SZCEC (the Food Plaza) and directly through the pedestrian underpass of Wongtee Plaza.

Going by bus: Many bus routes run alongside SZCEC. You'll find stations nearby Jintian Road, Yitian Road, Binhe Road, and Fuhua Third Road.

Going by car: Drive along Jintian Road, Yitian Road, Binhe Road or Fuhua Third Road towards the SZCEC.

When you've received the tickets and visiting ID, you can travel by Metro, bus and shuttle bus for free. For more information, check here.

Key information

Products: Electronics, Aerospace, Energy and IT
Attendees: More than 500,000
Frequency: November each year
Location: Shenzhen, China
Venue: Shenzhen Convention and Exhibition Center, Fuhua Third Road, Futian District

3. Yiwu International Commodities Fair (Yiwu Fair)

Yiwu Fair is one of the most visited trade fairs in China and mainly focuses on consumer products. Some examples are toys, furniture, consumer electronics and clothes.

It's won numerous awards over the years such as: "Best Management Fairs in China", "Best Outcome Exhibition", "Top Ten Exhibitions in China", and "Most Influential Brand Fairs".

If you haven't heard about Yiwu before, it's a manufacturing hub Zhejiang province where you mostly find producers of in-expensive goods for the mass-market around the world.

It's said that 60% of all Christmas decorations and billions of socks are produced here annually, for example.

Interestingly, Yiwu will play a vital role in China's One Belt, One Road initiative and there's now a direct freight train link that starts in Yiwu and ends in Madrid.

Notice: The fair is held between the 1st and 2nd phase of the Canton Fair. As such, you can visit both fairs while in China.

How to sign up for the Yiwu International Commodities Fair

You can sign up for the fair either by Electronic Invitation or Paper Invitation, where the first option is recommended. You can also get an invitation for your visa with both options.

To collect your badge, simply log in to the Fair Visitor Registration, after you'll get a confirmation by SMS or Email.

The same as it goes to the Canton Fair, Yiwu Fair offers a number of add-on services, including translation (300 RMB / person / day) and booth staff (150 RMB / person / day).

How to reach the Yiwu International Commodities Fair

Even if Yiwu is a comparably small city by Chinese standards, you can reach it with both international and domestic flights. There are daily flights that depart from cities like Hong Kong, Guangzhou, Beijing and Taipei.

If you depart from Shanghai, train is probably your best option as you'll reach Yiwu in less than 1.5 hours from Shanghai Hongqiao Station.

When arrived, you can conveniently take a taxi or shuttle bus to the fair.

Key information

Products: Toys, electronics, clothing, jewellery & accessories and more
Attendees: Around 150,000
Frequency: 21st-25th of October
Location: Yiwu, China
Venue: Yiwu International Expo Center (YWIEC), No.59 Zongze Road, Yiwu, Zhejiang

4. SIAL China

SIAL China is the 3rd biggest food show globally and the biggest in Asia. If you plan to import or export food and beverages in China, then you should definitely have a look at this fair.

One benefit of visiting SIAL is the opportunity you get to meet Chinese distributors, foreign brands, to network, and learn about the latest trends in the Chinese market. 50% of the exhibitors comes from overseas, which makes it a highly international event.

How to sign up for SIAL China

SIAL China only allows professionals to visit the fair. As such, the general public cannot enter it.

You can register for the fair by visiting this link.

When admitted, you have the option to pre-register your visitor badge online and print your confirmation letter. Bring the letter to the Pre-registration Counter upon arrival and they'll hand over the badge to you.

If you can't pre-register your visitor badge, simply go to Registration Counter when you've arrived and show your invitation card and a filled out registration form. If you don't have an invitation card, you can also submit two business cards.

Keep in mind that SIAL China claims that they can deny admissions without reasons. Therefore, it's recommended to pre-register your badge before you depart for Shanghai. Also, persons aged under 18 aren't allowed to enter the fair, due to safety reasons.

How to reach SIAL China

You can reach Shanghai by international flights, domestic flights or bullet trains within China. While in Shanghai, you can reach the fair by Metro, shuttle bus or by taxi.

By metro: Take Metro line 2 to Long Yang Road Station. Change to Metro line 7 and go to Hua Mu Road Station.

By Free shuttle bus arrangement: Depart from Long Yang Road Metro Station and go to the exhibition hall.

By taxi: Simply take a taxi to Huamu Road – 3# East Lobby (near Luoshan Road), Pudong.

Key information

Products: Food and beverages
Attendees: Around 110,000
Frequency: 14th – 16th of May (in 2019)
Location: Shanghai, China
Venue: Shanghai New International Expo Center, Huamu Road – 3# East Lobby (near Luoshan
Road), Pudong, Shanghai, China

5. bauma China

bauma China is China's and Asia's leading trade fair for the construction and building-material machine industry. Products exhibited include construction machinery, building-material machines, mining machines, construction vehicles and component and service suppliers.

Being held bi-annually in Shanghai, it attracted as many as 212,500 visitors in 2018. While 94% of the exhibitors came from China, around 20% of the visitors were foreigners.

How to sign up for bauma China

You can pre-register for a ticket free of charge on its website. As the fair is held bi-annually only, you cannot sign up at the moment I'm writing this article. Instead, you should register for their newsletter to get the latest up-to-date information.

If you don't manage to pre-register, you can buy a ticket on-site that costs 50 RMB (around 8 US dollars).

You'll need a business visa (M visa) if you plan to sign contracts while in China. The organizers of the fair can help you and provide an invitation letter in such scenario.

To read more and to get in touch with the visa agencies that bauma China has appointed, you can visit this link.


bauma China hosts the fair in the same venue as SIAL China, in Shanghai New International Expo Centre. As mentioned, you can reach the fair by Metro, shuttle bus or by taxi.

By metro: Take Metro line 2 to Long Yang Road Station. Change to Metro line 7 and go to Hua Mu Road Station.

By Free shuttle bus arrangement: Depart from Long Yang Road Metro Station and go to the exhibition hall.

By taxi: Simply take a taxi to Huamu Road – 3# East Lobby (near Luoshan Road), Pudong.

Key information

Products: Construction machinery, building materials, service parts
Attendees: 212,500 (2018)
Frequency: Bi-annually, November 24th – 27th (2020)
Location: Shanghai, China
Venue: Shanghai New International Expo Center, Huamu Road – 3# East Lobby (near Luoshan
Road), Pudong, Shanghai, China

6. East China Import and Export Commodity Fair (ECF)

East China Import and Export Commodity Fair focuses on light-industrial products, fashion & garments, home textiles, consumer goods, and art deco gifts. Almost 40,000 buyers and 4,000 exhibitors visited the fair in 2018.

The fair has been held for three decades and is a great place to widen your network and to learn more about the latest market trends.

How to sign up for ECF

According to its website, you don't need to pre-register or collect a badge before entering the venue.

Instead, you can bring at least two business cards and show these when arriving.

How to reach ECF

The fair is held in the same venue as SIAL China and bauma China, namely in Shanghai New International Expo Center. For more information on how to reach there, just go to "How to reach SIAL China" or "How to reach bauma China" above.

Key information

Products: Fashion & garments, home textiles, consumer goods, art deco gifts
Attendees: 40,000 (2018)
Frequency: Annually, March 1st – 4th (2020)
Location: Shanghai, China
Venue: Shanghai New International Expo Center, Huamu Road – 3# East Lobby (near Luoshan Road), Pudong, Shanghai, China

Do you need help organizing your trip to a trade fair in China?

If you need help attending the Canton Fair or other trade fairs in China without having to worry about the logistics of it, you can fill out the form below and get a budget for the services that you need.

Photo Credits: Photo by laukamsaiah on Pixabay