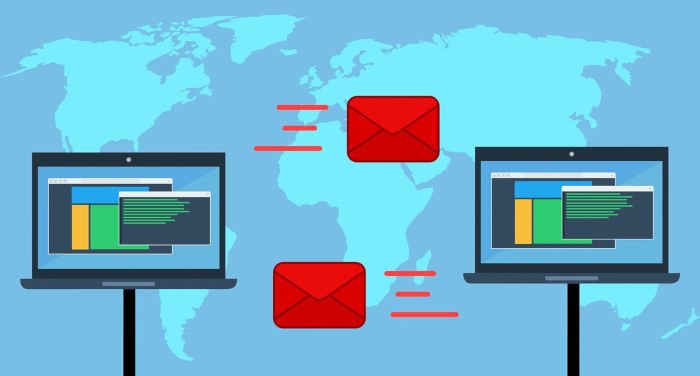 Hosting, Domain Registration, and CDN – Index
Foreigners who are serious about entering the Chinese market should carefully study what measures they can take to improve Baidu SEO. You see, Google has been blocked since 2009 and Baidu is by far the most popular search engine among the Chinese.
Three of the most important things that impact Baidu SEO are your:
Domain Registration
Servers / Hosting
CDN (Content Delivery Network)
Even if many experts claim that a .cn domain doesn't necessarily improve your rankings on Baidu.com there are some benefits of using a .cn domain.
First of all, by using a .cn domain, you indicate that you target the Chinese audience. As you don't need a Chinese business license to register a .cn domain, for now, it can be worthwhile taking the opportunity while it's possible.
Besides, Baidu is also known for giving priority based on your server location. The reason is that it's primarily used in the Chinese market, giving benefits to practically anything Chinese.
Lastly, I also want to mention that it can be worth using a CDN (Content Delivery Network) if you want to rank high on Baidu. This is especially the case if you have trouble with slow site speeds in China. A CDN will help you, not only to improve the site speeds but add security.
In this article, we will review different service providers who can help you with domain registrations, hosting, and CDN services in China.
Domain Registration for China
As mentioned, you should consider buying a Chinese (.cn) domain as this can bring benefits if you target the Chinese online audience. That said, keep in mind that you will need any of the following to use a Chinese domain:
A valid resident ID, temporary resident ID, business license or organization code certificate from China
A valid resident ID, driver's license, passport or business license from Hong Kong or Macau
A valid driver's license, passport or business license from Singapore
A valid resident ID, driver's license or business license from Taiwan
A valid driver's license or passport from all other countries and regions
Now, that's significantly easier compared to getting a local ICP license or hosting in China (more about that later).
Having an ICP license and hosting your servers in China will bring more value in terms of Baidu SEO compared to having a .cn domain though. If you're interested in buying a .cn domain, which can still be worthwhile, we have listed some of the best service providers below.
GoDaddy
GoDaddy is one of the biggest and most famous domain-registration service providers in the world. Founded in 1997, the company has 185 million customers, almost 9,000 employees and is publicly listed in the US.
Being one of the most trusted service providers, GoDaddy provides .cn domains from as little as USD 6.99 for the first year.
GoDaddy provides plenty of other services, including Web hosting, SSL certificates, and more. If you buy a domain from their website, you will get a simple domain set up, up to 100 subdomains create a custom web address, real-time monitoring, tools to forward your domains to any existing website, and world-class support.
Alibaba Cloud (Aliyun)
Alibaba Cloud is, as you probably can tell by its name, a business unit of Alibaba Group, one of the largest companies in China. The company has a reputable track record and cater to more than 1 million paying customers, 200 countries and regions, and is number 3 in terms of global market share.
What sets Alibaba Cloud apart from other service providers are their low costs. You won't have to pay more than USD 1.69 for the first year, USD 4.90 for renewals, and USD 4.90 for transfers of domains.
In addition to domain registrations, Alibaba Cloud provides numerous services to everything from small to big companies. For up to date information, I recommend you to visit their website.
Marcaria
Marcaria is a large-sized company with more than 14 years of experience and that helps companies with the global registration and protection of trademarks and domain names. The company has a presence in more than 220 countries, which speaks for itself.
Up to this date, they have helped more than 90,000 clients in more than 220 countries and territories. Marcaria is an official Domain Registrar and their domain processes are ISO 9001 certified, at the same time as they are accredited by ICANN (Internet Corporation for Assigned Names and Numbers).
Buying a .cn domain will cost you USD 28 yearly. You will own the new domain name and get access to a free website builder and free email accounts.
Hosting for China
First, let me inform you that to host your website in China, you have to get a so-called ICP (Internet Content Provider) license, which you can apply for with a government-related organization. Your account can be activated once the license is obtained and costs around USD 50, depending on the service provider.
Below we've listed some of the most popular hosting websites in China. If you have any other recommendations, feel free to send us a message or drop a comment below.
Alibaba Cloud (Aliyun)
Alibaba Cloud doesn't need any further introduction as we've already presented them above. Having said that, Alibaba Cloud is not only a leading company when it comes to domain registrations. They are also the biggest service providers for server hosting in China.
Their Cloud Web Hosting services start from as little as USD 5.90 per month. It's suitable for small and medium-sized companies as it's:
Flexible and has an easy to use control panel
Supports WordPress, Joomla! and more
Has container technology and resource isolation
High availability
If you opt-in for their smallest package, you'll get 1 website and 30 alias domains. For more information, please visit their website.
A2 Hosting
A2 Hosting is a credible company that was founded as early as 2001. The website was originally started as a hobby by the CEO, Bryan Muthig, who has a long experience as a UNIX systems administrator. They now host thousands of websites and offers various services, including:
Shared hosting: Starting from USD 3.92 per month
Reseller hosting: Starting from USD 9.80 per month
VPS Hosting: Starting from USD 5 per month
Dedicated server: Starting from USD 99.59 per month
According to the website, 97% of its customers would recommend the website to friends. You should have a look at A2 Hosting if you want to work with a reliable partner that can manage your hosting.
Hosting in China
Hosting in China has more than 13 years of experience, 5,000 customers, and is located in Fujian, China. They run plenty of Cloud Hosting, Dedicated Servers, and Web Hosting, using premium hardware from brands like Dell, Intel, and HP.
Their sales team, technical support, and billing team is available 24/7, ready to cater to foreigners who host their websites in China. They can also help you register for an ICP license which costs as little as USD 50.
Not all service providers help with ICP license applications but merely provide guides. Thus, it can be worth working with Hosting in China if you need help with that.
Hosting in China offers web Hosting servers in Shanghai, Beijing, and Guangdong, new locations will come at a later stage. They promise good connectivity to both China Telecom and China Network.
CDN for China
As quoted by Cloudflare, CDNs (Content Delivery Networks) are geographically distributed groups of servers that work together to increase the delivery of internet content. Simply put, CDNs improve the speed when loading javascript files, HTML pages, videos, images, and more.
CDNs have become increasingly popular and major websites like Netflix, Amazon, and Facebook all use CDNs. Worth mentioning is also that CDNs can protect your websites from malicious attacks.
Below we have listed our top picks of CDN providers.
Cloudflare
Cloudflare is one of the most popular service providers of CDNs and they have a long experience in the industry. With 17 unique locations in Mainland China, they also provide services such as content delivery optimization, web application firewall, distributed denial of service (DDoS) mitigation, SSL.
So does Cloudflare offer a Chinese version of its service? Unfortunately not.
But they have partnered with Baidu that offers a localized version of the service referred to as Yunjiasu (百度云加速). It offers the same features and functionality as Cloudflare (CDN, DNS, DDoS protection, WAF, and more) being tailored for the Chinese market.
If you want to sign-up with Cloudflare, you have to:
Sign up for a Cloudflare Enterprise account
Confirm that you have an Internet Content Provider (ICP) license. Their customer support team can walk you through the application process
In your Cloudflare Enterprise account dashboard, turn on the "Enable China" button under the "Network" app
Now visit the "Crypto" app and configure your SSL certificate for HTTPS delivery on the China Network
You can choose to place your private SSL keys in our China data centers
If you're interested in Cloudflare's services, I recommend you to visit their website and send a request to get the latest price information.
Akamai
Akamai was incorporated as early as 2008 by the MIT professor Tom Leighton. The company offers a wide range of IT solutions and is an expert in the field. Over the years, Akamai has grown into one of the biggest service providers, having dozens of offices worldwide.
Akamai China CDN has established a partnership with China Net Center and caters to customers who want to deliver fast, reliable, and secure digital experiences to consumers in Mainland China.
For more information about their products and prices, I recommend you to visit their website and send an inquiry.
ChinaCache
Founded in 1998, ChinaCache has more than 20 years of experience and has become a leader in the CDN market in China. It's a publicly listed company with more than 400 employees worldwide.
ChinaCache truly stands out with its more than 30,000 servers, 8.2 billion pages served daily, and 80 million unique IP visits per day. That said, it's also worth mentioning that ChinaCache is the only China-focused CDN company that is publicly traded on NASDAQ.
In addition to CDN services, they offer cloud services, security solutions, and atecsys data centers. They operate in the software delivery industry, travel and tourism, eCommerce, gaming, and media and entertainment.
Photo Credits: Photo by mohamed Hassan on Pixabay