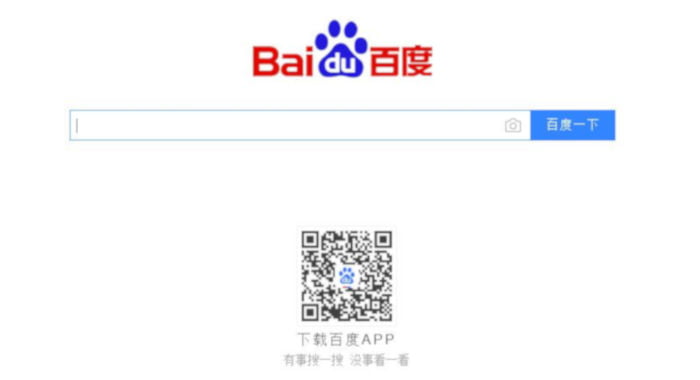 Best SEO Strategies for Baidu – Index
Google was blocked in China in March 2009 and foreigners and locals must download a VPN to be able to use it. To many people's surprise, Baidu was founded as early as 2000, but it has grown massively since Google lost a great deal of traffic to its main competitor.
If you plan to enter the Chinese market and sell online, you have to create a Chinese website that is optimized to rank well on Baidu. In this article, we explain some SEO strategies that are important to rank on Baidu, the difference between Google and Baidu, and more. Let's get started.
SEO Strategies for Baidu
Baidu is not the same as Google and many foreign companies need help from a China-based digital agency to launch their Chinese website and rank on Baidu. With that said, below I've listed some SEO strategies you should pay attention to.
1. Chinese Website development
First of all, you have to buy a Chinese domain and optimize the website for Baidu SEO. When building a website for the Chinese market, we need to check the structure, content, and change the UX for SERPs and Chinese readers. Many agencies use tools and rely on personal experience to do this.
Compared eBay to Taobao, for example, and you'll see that eBay has a way simpler design, it's cleaner and has less content. Looking at Taobao, on the other hand, you'll notice that it has more content.
In short, Chinese websites have many more elements colors than Western dittos. Besides, Chinese websites have more animations, banners, and flashing texts. Some say that the main reason why Chinese websites are like that is that it's harder to grab readers' attention if using Chinese characters compared to other languages.
2. Do competitor analysis
This is probably a no-brainer, but you have to do competitor analysis to understand what keywords your competitors rank for, analyze how their website looks, check their call to actions, and more.
By doing a thorough competitor analysis, you'll understand what keywords you should target to attract more visitors, which later turn into customers. As the content is written in Chinese, you will most likely have to hire a China-based digital marketing agency to conduct the competitor analysis on your behalf.
3. Develop a Chinese keyword strategy
So, it probably doesn't come as a surprise that the Chinese target different keywords than we do in the West, at least to some extent. Besides, as they perform searches in Chinese, you'll have to use Chinese characters to understand what terms they search for.
Keep in mind that long-tail searches are more important on Baidu. In short, long-tail keywords are more specific and generates less, but more valuable traffic than more generic keywords and terms.
The reason why this is the case on Baidu is that most of the SERPs for the main terms on Baidu has many rich snippets. This, even if you rank high organically, your website might be found on page number 2 instead of 1.
When making a search on Baidu, you'll notice that much of the results belong to Baidu.
4. Develop a linking strategy
One of the most important things to generate more traffic is to receive high-quality links. As such, one of the key strategies, not only in China but in Western countries, is to have a robust link-building strategy that helps you to rank higher, faster.
This doesn't only come down to external links, but also to internal links. By optimizing your internal link strategy, it will be easier for Baidu to crawl your website and to rank higher. The most important here is that Baidu is able to easily and accurately read your content and rank it accordingly.
Not only are links important, but you need to develop a strategy that is balanced and has the right mix of social media, forums, or reviews and recommendation platforms for your brand. This will further increase the number of links, increasing your website's relevance.
5. Consider social media and mobile website
There's a strong correlation between websites that rank high on Baidu and that have a strong social media following. The reason is that Baidu indexes specific media platforms, including Weibo, and you can optimize your website even further by engaging in social media.
The same as it goes with Google, mobile is becoming more important and Baidu takes your mobile version website into consideration when ranking websites. Thus, it's crucial that you have a website that has seamless UX, great web design, and that your website loads quickly.
All this will be important for you to rank on Baidu.
Don't use Google Translate when doing keyword research
One of the biggest mistakes foreigners make is to use Google Translate when translating their websites or doing keyword research. The reason is that Google Translate, not rarely, gives you inaccurate results that can have a direct impact on your rankings. You see, some English words can have multiple synonyms in Chinese and Google Translate often gives you the wrong answer.
The only way to bypass this issue is to hire a Chinese native speaker who can conduct the keyword research and translate your website on your behalf. There are no ways to cut corners.
Difference among Baidu and Google
As mentioned, even if Baidu is China's equivalent of Google and the search engines bring many similarities, there are some differences that set them apart. This is also the reason why foreigners find it hard to manage web development and SEO on Baidu without getting help from Chinese marketing agencies.
Below I've listed some of the key differences between Baidu and Google.
Markets
Google is not used in and doesn't focus on a single market – it's used globally. Baidu, on the other hand, is primarily used in mainland China (around 70% of its users are from the country).
Rankings
This is a tricky one. According to some, Google is fair in the sense that it doesn't consider which country you're based in. Yet, Baidu favors websites who are based in mainland China and that write in the Chinese language.
That said, some claim that it's not true that Baidu favors Chinese websites for rankings on sites like Baidu Knows, which is similar to Wikipedia we use in the West.
Blocked websites
Google doesn't block any content unless it's illegal. That said, many more websites could be blocked.
Baidu blocks articles related to gambling, for example. Thus, if you have a Chinese website, you need to be careful about what you're writing, avoid certain types of content and words.
Internet Content Provider (ICP) license needed for Baidu
There are no restrictions for persons to buy a .com, .net, or .co domain for example and create a website that gets indexed and ranks on Google. However, that's not the case in China. Even if you can buy .cn domains, you have to get a so-called Internet Content Provider (ICP) license from the Chinese government. They will, in turn, activate the domain.
To get an ICP license, you must have a Chinese business license or foreign business license recognized by the Chinese government. Having said that, some experts claim that you don't necessarily need a .cn domain to rank better on Baidu.
Meta tags and descriptions
Baidu is not as advanced as Google and pays more attention to meta descriptions, meta keywords, and meta tags by comparison. In the past years and with the rollout of new updates, Google has started to focus more on content relevance, quality, and semantic searches.
So, it's important that you fully optimize your Chinese websites with great meta descriptions, keywords, and tags. Again, it's probably best to let a Chinese digital marketing agency manage this on behalf of you.
Social Links
Google takes basically all social media links and signals into consideration, but that's not true for Baidu. However, it's still important to let your Chinese readers share your content, so that other people find it.
Language priority
As Baidu is mainly used by people in Chinese, the algorithm caters to the need of Chinese people and ranks websites based on their mandarin content. Not surprisingly, Google has English as the primary language when ranking websites.