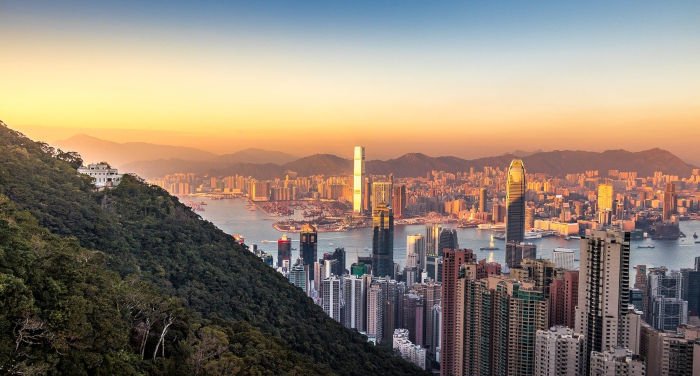 Day Tour Agencies in Hong Kong – Index
Do you plan to visit Hong Kong and want to participate in a local day tour? In this article, we list some of the most popular day tour agencies that offer everything from food tours to daily tours to New Territories and Lantau Island. You can even spend your layover in Lantau, which can be a great option if you have a limited time in Hong Kong, as the airport is located there.
You'll learn about each operator and what kinds of services they offer. We will also explain about their recognition and reviews on Tripadvisor. If you have any other recommendations of day tour agencies in Hong Kong, feel free to drop a comment below!
If you've already decided to book a Hong Kong tour but you aren't sure what travel agency to choose, we can suggest a reliable agency to you. Click here to contact us and we'll get back to you as soon as possible.
Big Foot Tour Hong Kong
Founded in 2011, Big Foot Tour is a leading service provider of daily tours in Hong Kong and has helped thousands of tourists. The company has received hundreds of 5-star reviews on websites like Tripadvisor and is renowned for its interesting and high-quality tours.
Big Foot Tour was started by a woman called Ski who moved to Hong Kong around a decade ago and who's originally from Singapore.
What makes Big Foot so popular among travelers is that they don't focus solely on common tourist attractions, but take you behind the scenes and show you local areas with a strong local culture.
Also, the company doesn't take commissions from souvenir shops or restaurants (this is a common practice on the mainland) so you won't feel pressured to buy anything and get a truly authentic experience.
Big Foot is a licensed tour agency where all the guides have Tourist Guide Passes being issued by the Travel Industry Council of Hong Kong. They are also a member of the Hong Kong Association of Travel Agents.
You can book tours online, which is convenient, of course, and you have the following choices, including small-group tours, private tours, and food tours:
Real Hong Kong Tour
Hong Kong Private Tour
Hong Kong Food Tour
Kowloon Private Tour
Hong Kong 10000 Buddhas & Tai Po Market Tour (Small-Group)
Urban New Territories Tour (Small-Group)
Happy Go Lucky Hong Kong Tour (Small-Group)
Big Foot has been quoted or mentioned by various online media channels and companies, including Lonely Planet, The Boston Globe, The Business Times, and British Airways.
Excella Travel HK Ltd.
Excella Travel HK Ltd. was founded as early as 1956 by Mr. Nirmal Singh Sethi who initially provided visa services through his travel agency in Hong Kong. Over the years, Excella Travel has managed to become one of the leading daily tour agencies in Hong Kong with numerous positive reviews.
Interestingly, the company is also a founding member of the Hong Kong Tourist Association (HKTA), which plays a vital role in Hong Kong's tourism industry as a whole. On top of that, the company is a member of various other councils and associations, including the Travel Agency Registry of Hong Kong, the Travel Industry Council (TIC), and the Pacific Asia Travel Association (PATA).
In addition to daily tours in Hong Kong they offer tours to places like Myanmar and other places in Asia. In Hong Kong, you have the following tours available:
Hong Kong Island Orientation Tour
Disneyland Tour
Ocean Park Tour
Macau Tour
Shenzhen Tour
The Hong Kong Island Orientation Tour offers a unique experience and where you will visit famous landmarks such as Victoria Peak, Aberdeen Fishing Village, Repulse Bay, Stanley Market, and do a visit to a factory that produces jewelry.
It will only cost you HKD 420 and you'll get transported in an air-conditioned coach and have an English speaking guided tour.
This was just an example, for up-to-date information and more info about the other tours, I recommend you to visit Excella Travel's website directly. Worth bearing in mind is that the company also offers services for visas, hotels, and more.
Hello! Hong Kong
Hello! Hong Kong is a popular and renowned tour agency in Hong Kong that was founded by an English woman named Laura, who instantly fell in love with the city after doing a trip there with her parents.
The company has an average rating of around 5/5 on Tripadvisor, having received more than 1,700 reviews!
As you can probably see on its website, the company has a team of happy and energetic individuals who come from different backgrounds and countries. They speak English, French, Dutch, but also Cantonese and Mandarin Chinese.
It's a member of various councils and associations, including the Travel Agency Registry of Hong Kong, the Travel Industry Council (TIC), and the Pacific Asia Travel Association (PATA).
Over the years, the company has expanded to other countries and offers tour services in Tokyo and Singapore. In addition to private- and group tours, you can attend activities such as helicopter tours, sailing charters, and new year's cruises.
The company currently offers the following private tours:
Private walking tour
Private car tour
Private food tour
Private Kowloon tour
Private Lantau tour
Airport layover tour
Cruise passenger tour
Airport transfer
You can also find the following group tours:
Group food tour
Group Kowloon tour
Group Lantau tour
For more information about each tour and the prices, I suggest you to visit their website.
Hong Kong Foodie Tasting Tours
Hong Kong Foodie Tasting Tours is one of the leading tour agencies that offer food tours in Hong Kong. The team comprises of 11 individuals that will bring you to eat like a local and allow you to see Hong Kong's history, culture, and architecture.
Thus, what speaks for the foodie tasting tours is that you can indulge in tasty local delicacies, at the same time as you learn about the local history.
In 2019, the company received a Certificate of Excellence by Tripadvisor and Traveller's Choice by the same company. Since its inception, the company has received more than 1,200 reviews on Tripadvisor with an average rating of 5/5!
The company offers the following tours at the moment:
Central & Sheung Wan Foodie Tour
Sham Shui Po Foodie Tour
Tai Po Market Foodie Tour
Temple Street Night Foodie Tour
Hong Kong Local Craft Beer Tour
To give you an example, the Central & Sheung Wan Foodie Tour commences on Mondays to Saturdays, starting from 1:45 PM or 2:15 PM (check in advance). Up to 12 persons join the tour that lasts for around 3.5 hours. Adults pay HKD 770 and participate in food and drink tastings at six locations.
You will visit the following restaurants and shops during this particular tour:
Wonton Noodle Shop
Roast Meat Restaurant
Fresh Juice Shop
Preserved Fruits Specialty House
Dim Sum Corner
Local Bakery
It's simple and convenient to join the tours as you can select a date and book the tickets online. You will receive an email confirmation after the booking.
Running Panda Hong Kong
Running Panda Hong Kong (RPHK) was started by a local girl named Ashley, she's a food & culture columnist that studied Han Culture. Over the years, Ashley has received plenty of 5-star reviews, both on Google and on Tripadvisor.
At the moment, you can find the following tours on her website:
Private Food Tour
Eat, Bike, Love
Bespoke Food & Culture Tour
Hong Kong Layover
Amazing New Territory
Lantau Island
Cruise Ship Shore Excursion
She can also create a personal plan according to your needs and preferences.
The tours take 4 – 8 hours and the price is from USD 200 for one person who participates in a tour that takes 3 hours, up to USD 700 if you are 6 adults that participate in a tour that takes 8 hours.
If you are more than 6 persons, you can contact Ashley for a personalized quotation.
The following is included in the tours:
Fun and professional guiding service in fluent English
Hotel/ airport/ cruise terminal pickup & drop-off
Kids under 15 years old can join free of charge
Useful information before your arrival
The following items are paid separately:
Food, beverage, entrances fee (if any), and other personal expenses
Transportation, equipment (for example bike rental, etc) expenses
Gratuities (optional)
Shore excursions or layovers
Are you looking for a travel agency?
If you've already decided to book a Hong Kong tour but you aren't sure what travel agency to choose, we can suggest a reliable agency for you. Just contact us using the form below:
Photo Credits: Photo by nextvoyage on Pixabay