The Hang Nga Guesthouse, best known as "Crazy House", is an extremely unconventional building designed and built by Vietnamese architect Đặng Việt Nga in Da Lat, in Vietnam.
The building, which is often described as "the fairy-tale house", mimics the form of a tree and contains "natural" decorative elements such as animals, mushrooms, spiderwebs and caverns.
To alleviate the costs during construction of the house, from 1990 Đặng Việt Nga opened the house to tourists. Not only is it possible to visit the house (as I did), but you can also sleep there (there are 10 bedrooms).
The price for a visit is about 40,000 VND (about two Dollars!), while the price of rooms vary from 30 to 60 Dollars a night.
The Crazy House is open to visitors every day from 8:30 in the morning to 7 in the evening. The address is: 03 Huynh Thuc Khang St, Ward 4, Da Lat, Vietnam.
If you're passing through Da Lat, I recommend you visit it!
Here are photos of Crazy House: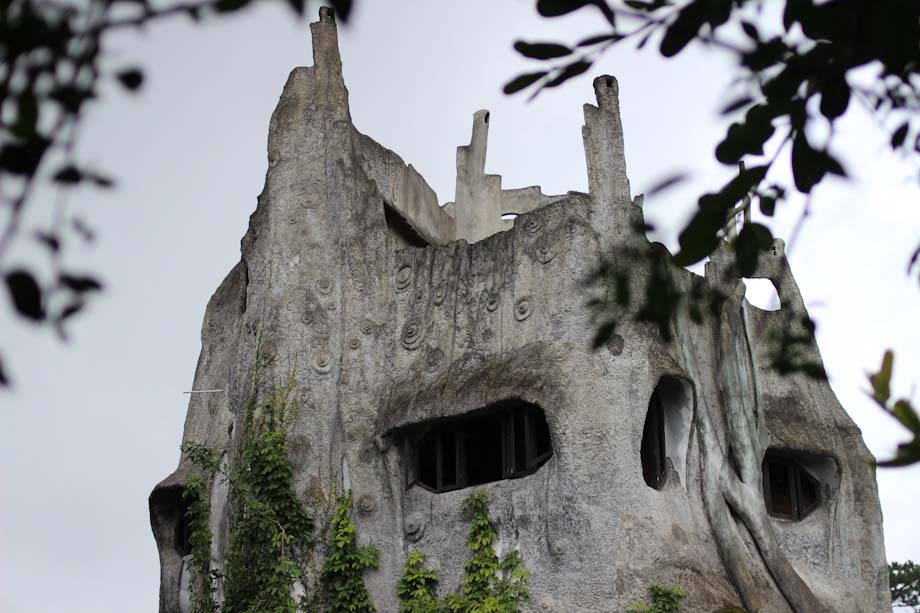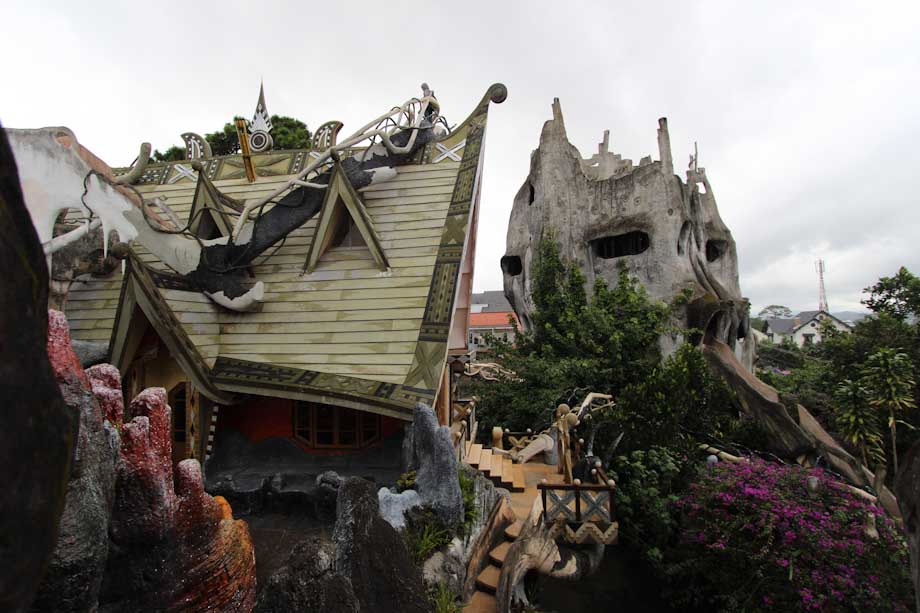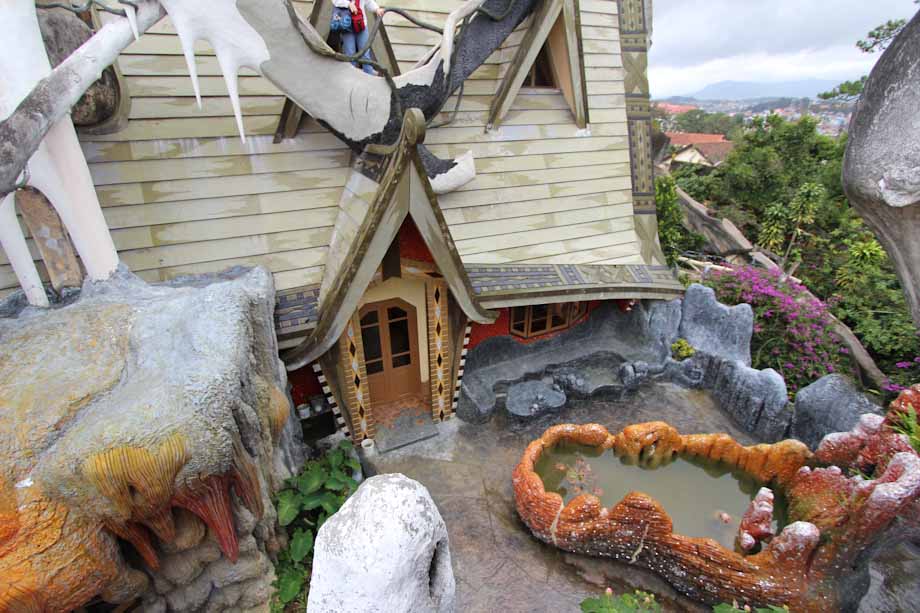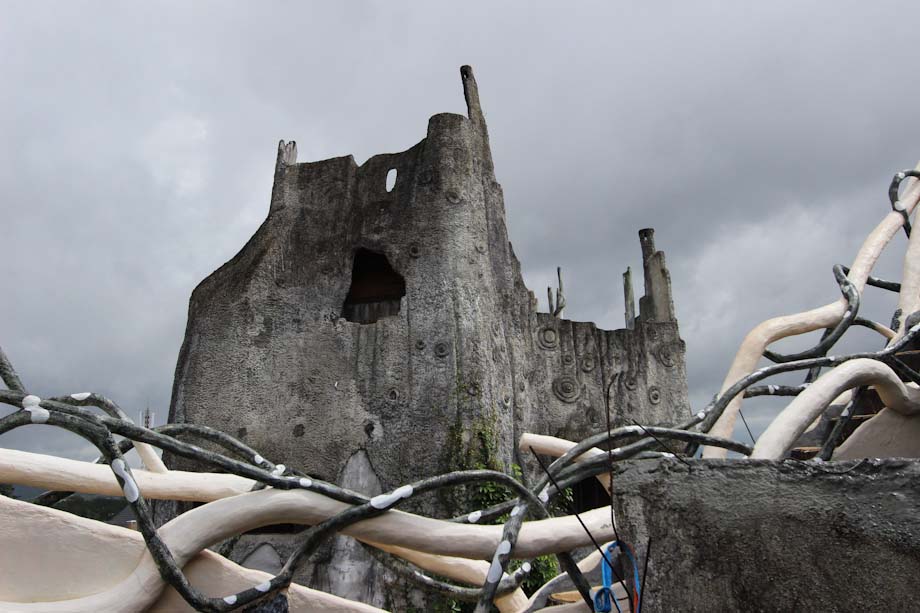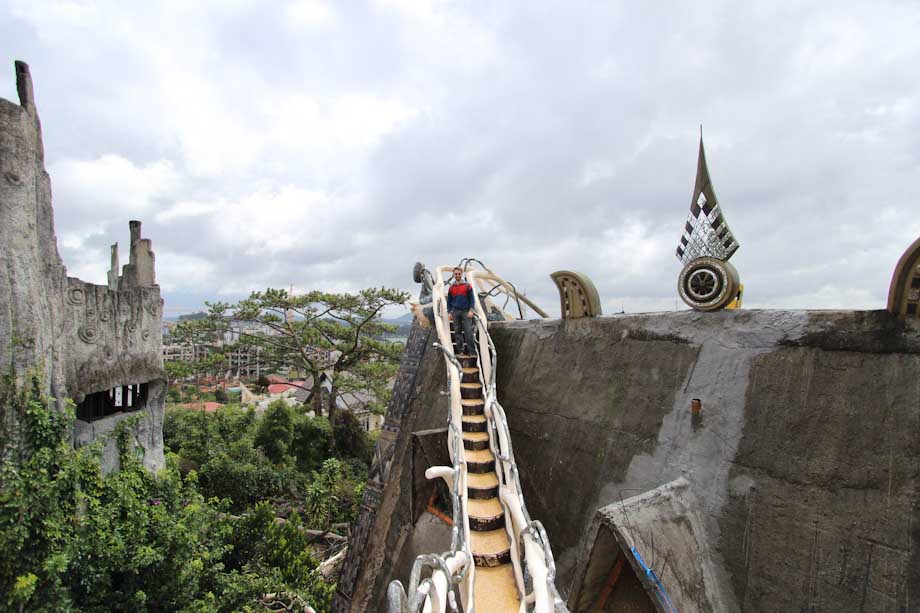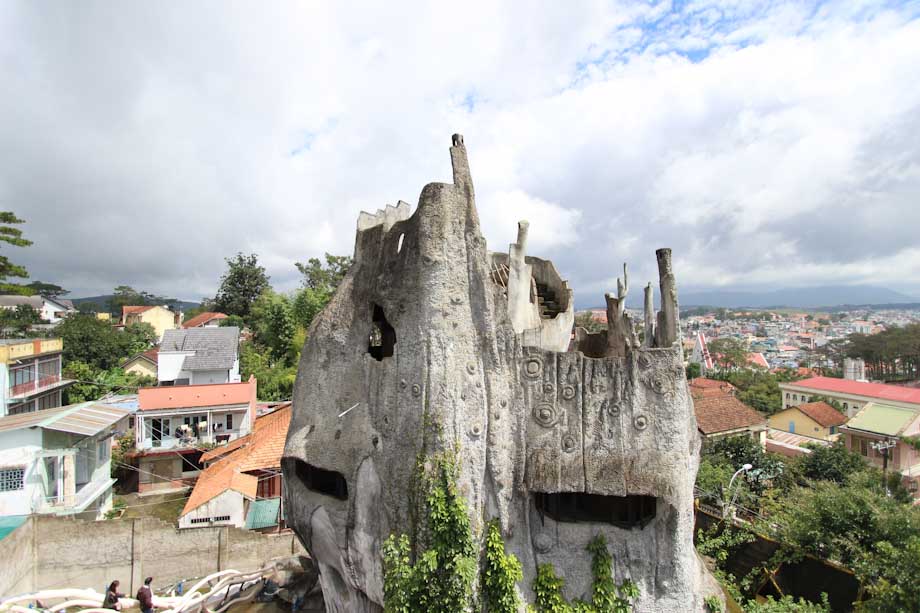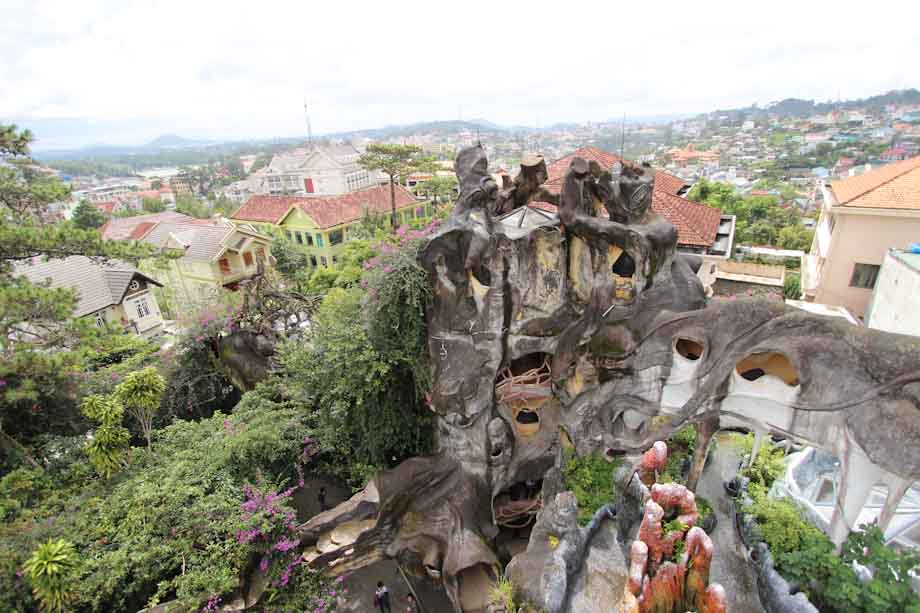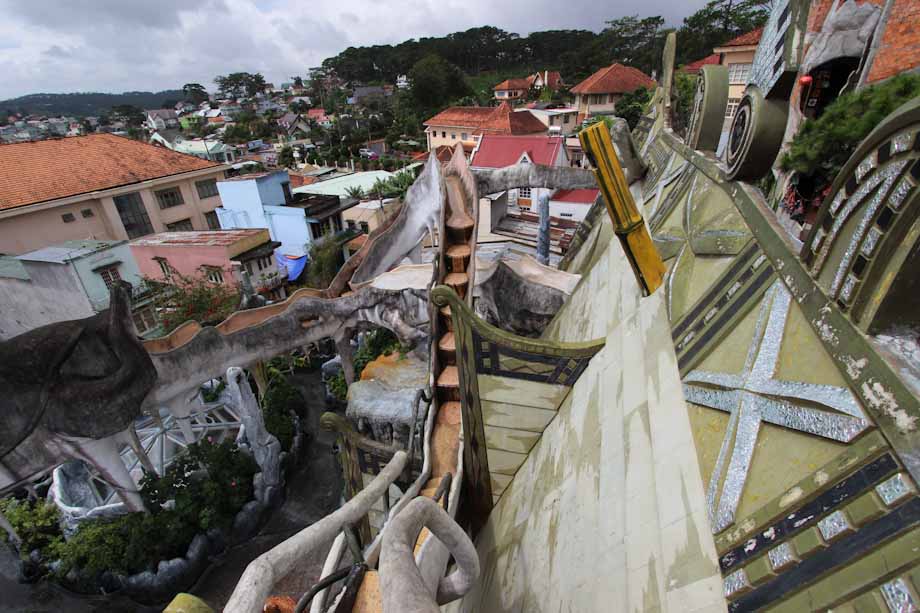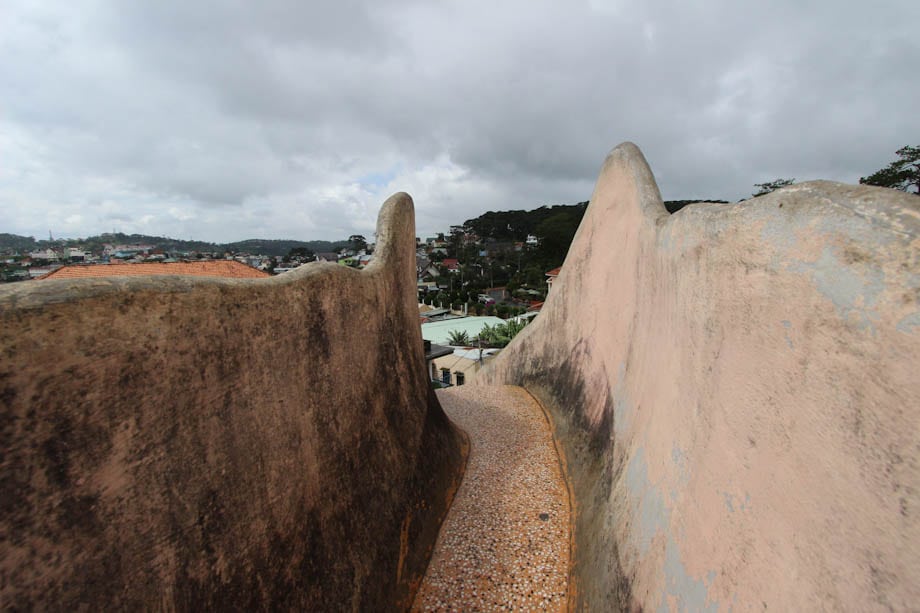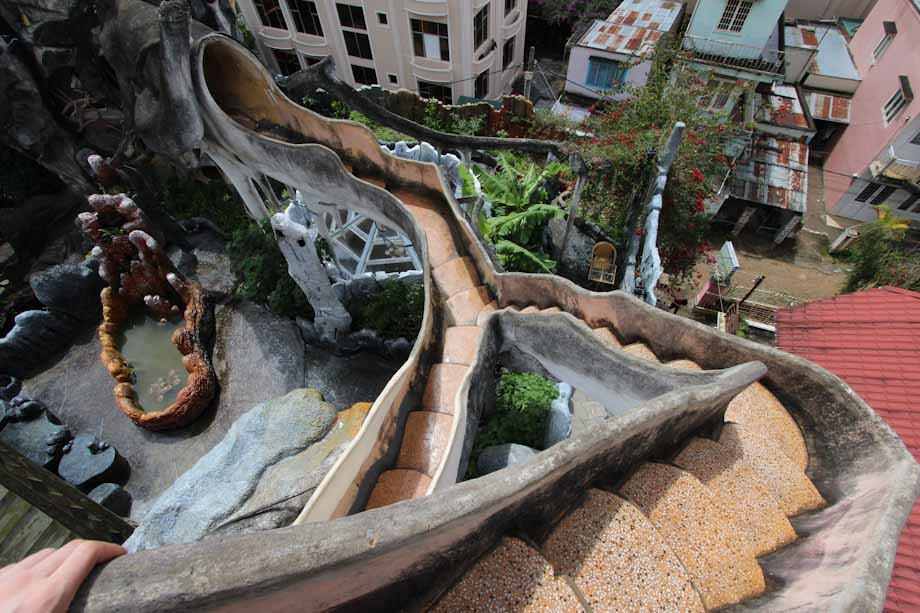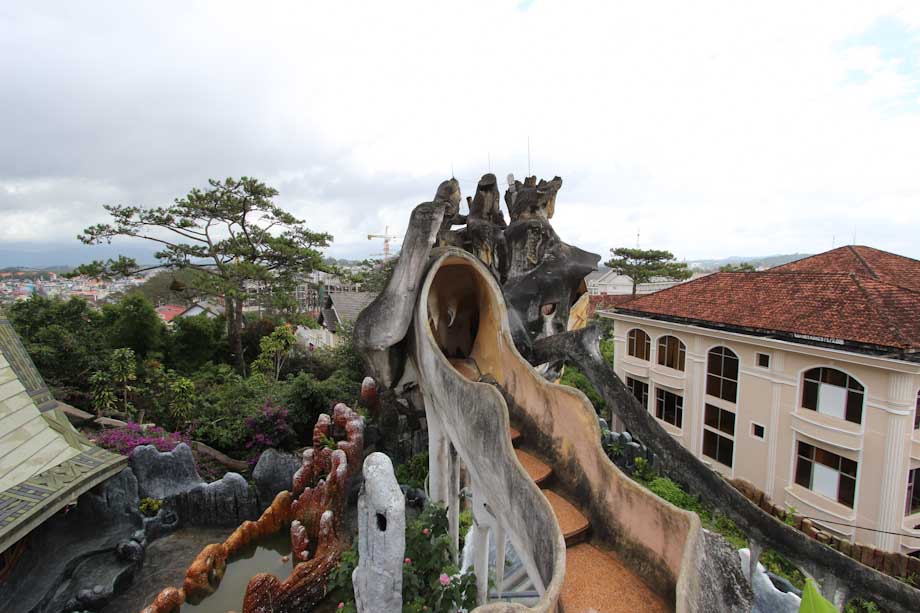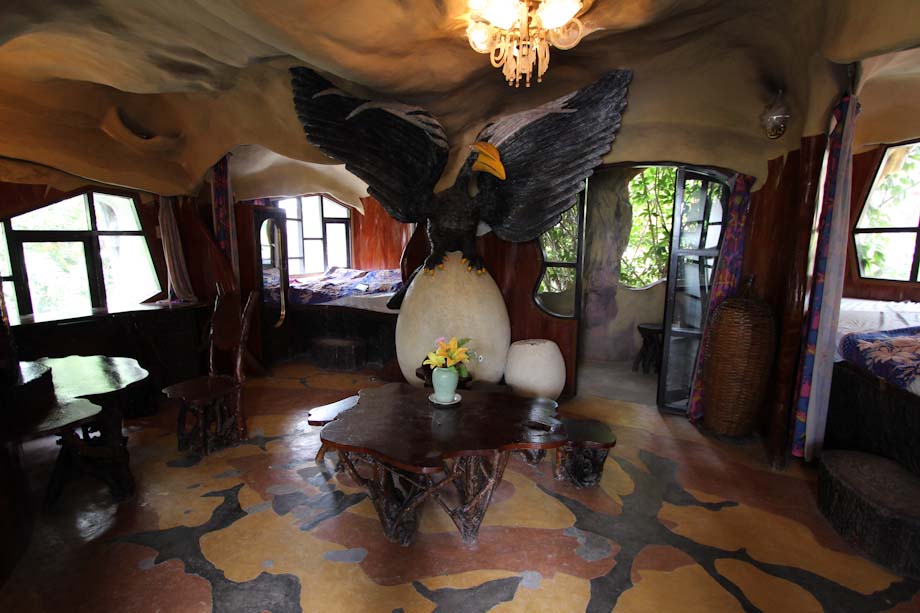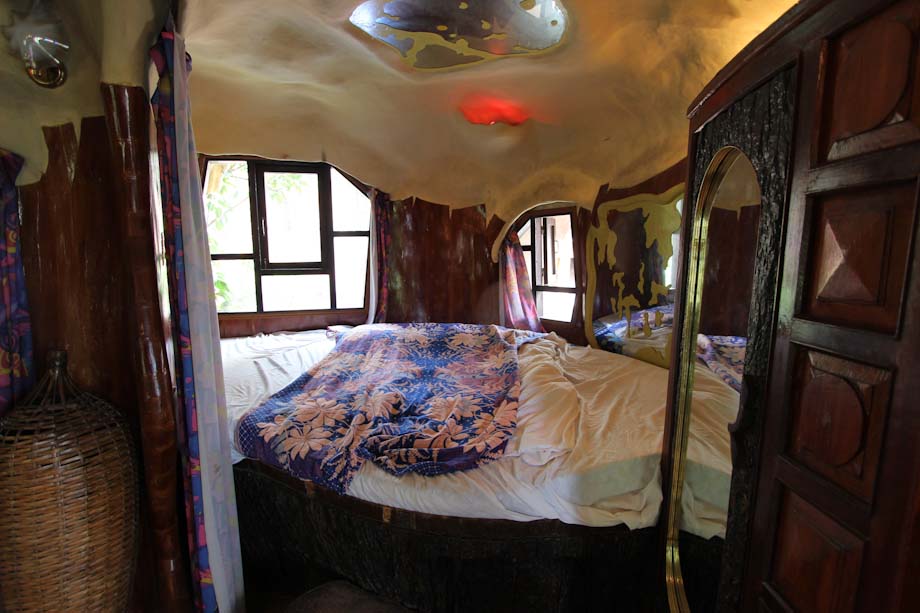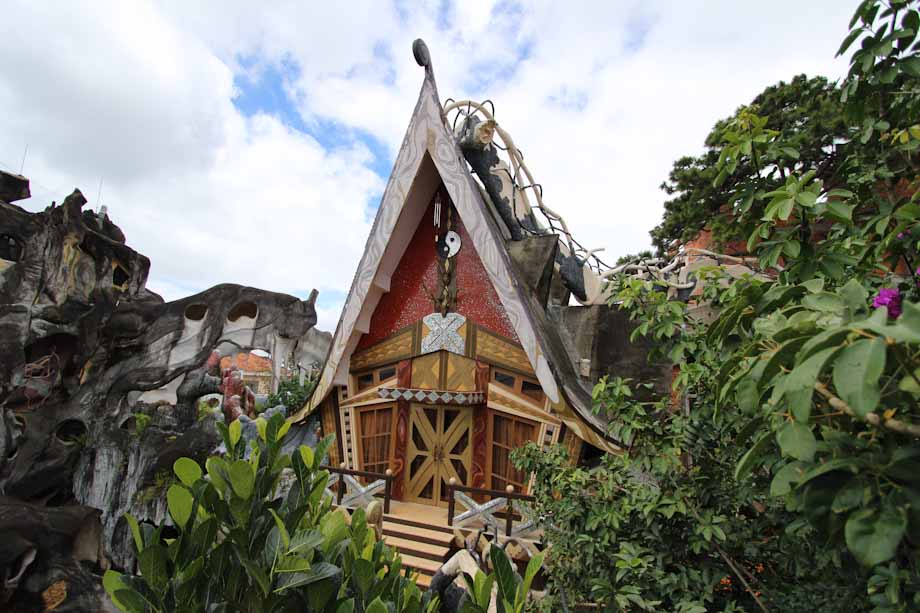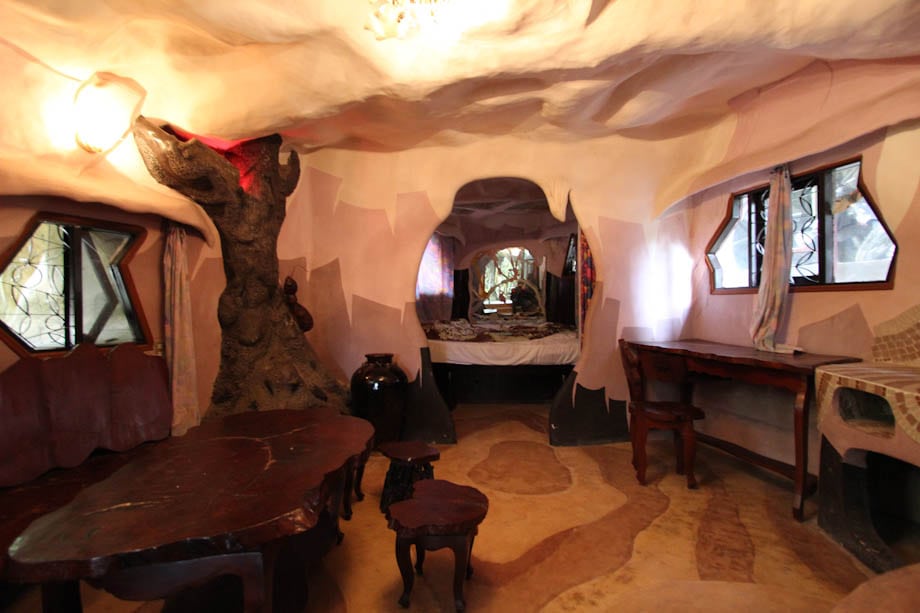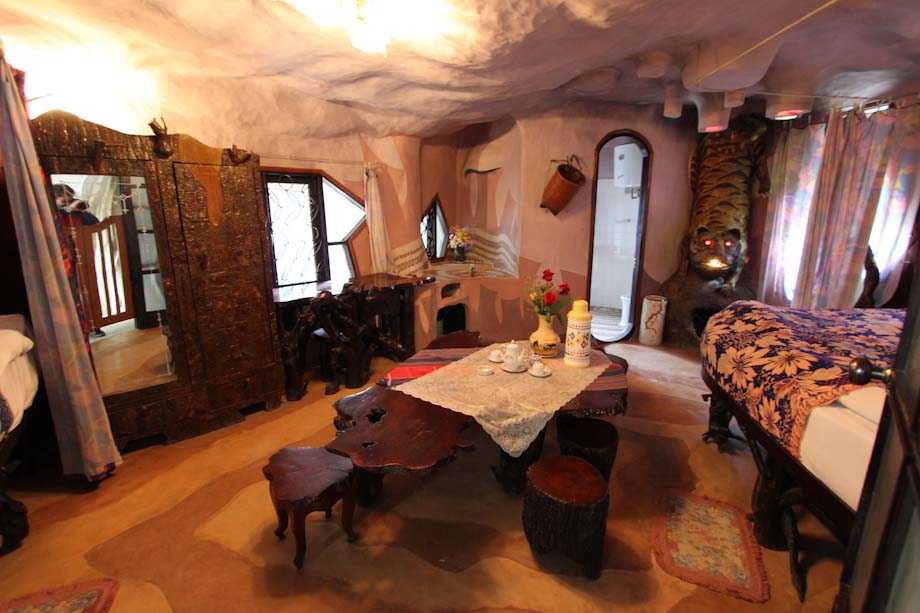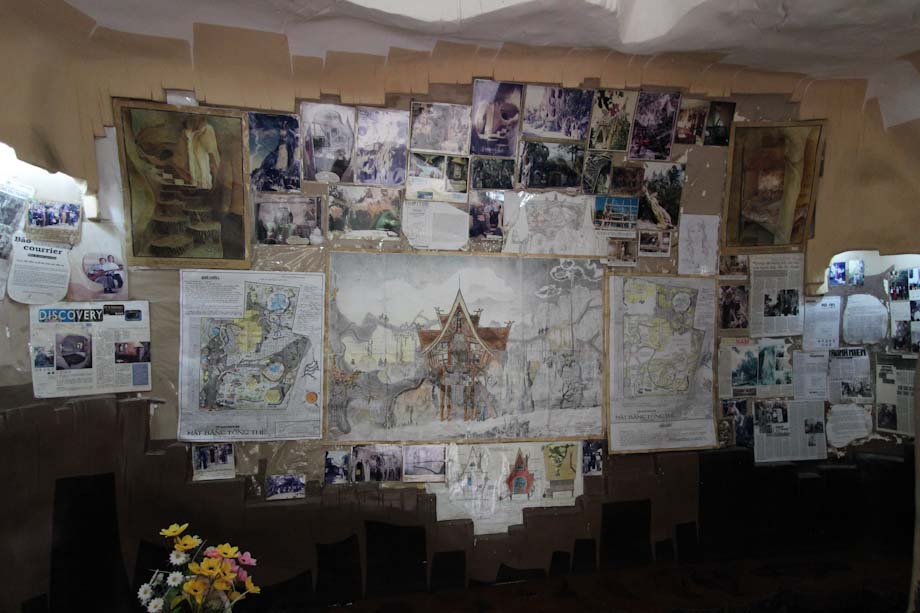 Photo Credits: Photos by Sapore di Cina