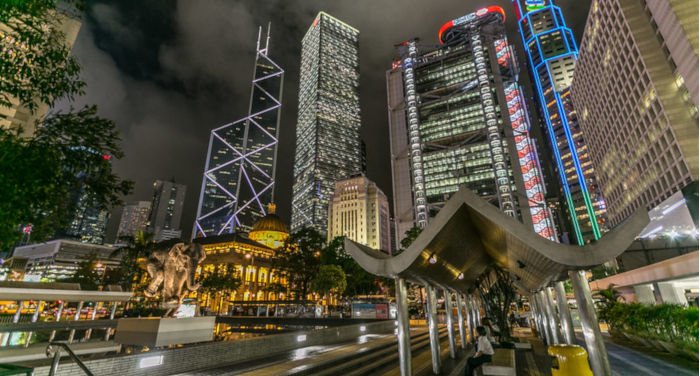 Getting a visa to travel to Hong Kong
Visa regulations are significantly more relaxed compared to mainland China and travelers from 160 countries can stay in Hong Kong visa-free between 7 to 180 days. For a complete overview of the regulations by country, you can check the Hong Kong immigration's website.
Travelers from countries like Vietnam and Uruguay need to apply for a visa, which should be carefully studied beforehand. The reason is that it's very difficult to get a visa on arrival, you don't want to face the risk of being refused entry.
If you need a visa, you can send an application to the Hong Kong Immigration Department, or visit a Chinese consulate or embassy overseas. Examples of documents needed include:
Filled in visa application form with a recently taken photograph
Copy of your travel documents
Proof of financial status (e.g. employment certificate or bank statement)
Copy of flight tickets
Proof of purpose of visit (e.g. itinerary)
Also, here you find our article on how to get a visa for Hong Kong.
Travel Insurance for Hong Kong
Before you visit Hong Kong, you need to have good travel insurance. Why? Because Hong Kong has the second most expensive healthcare system in the world, only behind the US.
Sure, Hong Kong is considered safe in terms of crime rates and the risk of coming across pickpockets or experience unprovoked violence is low. But, you never know if you'll become unexpectedly ill, get involved in a traffic accident, fall down the stairs, you get my point.
Staying as an inpatient for just a few days can cost you tens of thousands of dollars, depending on the seriousness of the accident.
We recommend World Nomads insurance if you plan to stay in Hong Kong for, let's say, a week. It's a flexible and affordable insurance, covering costs for medical care and other add-on items, such as for flight cancellations or theft (just make sure to read the terms of service before buying it!).
Also, here you find our article dedicated to travel insurance for Hong Kong.
Hotels and hostels in Hong Kong
Hotels and hostels nights are expensive in Hong Kong, but you can find plenty of options with discounts on Agoda Hotels.
If you are on a budget, let's say 20 to 50 US dollars per night, don't look for hotels in the most central areas (like Central or Tsim Sha Tsui). You should also have hostels as an option. At the end of the day, Hong Kong is a vibrant city with so much to see and you won't spend much time inside.
Worth mentioning is that you generally don't have any issues to communicate in English with the hotel staff, but don't forget to bring your passport when checking in, as they need to register your passport.
Click here to discover our top picks among Hong Kong hotels; we choose several hotels for each budget!
Vaccines and medicine for a trip to Hong Kong
Government websites recommend travelers to get vaccination for at least Hepatitis A/B and Typhoid. If you plan to hike on the islands or 'jungles', you should also consider getting a shot for Rabies. Even though there's no vaccination for Dengue fever, which is transmitted from mosquitoes, try to wear long-sleeved shirts, pants, and use mosquito spray while outdoors.
In any case, you should contact your doctor, as he/she will know your immunization history and can decide what's best for you.
Before departing, you should also bring some medicine, especially if you need prescription medicine. First of all, many local pharmacies in Hong Kong mainly sell Chinese traditional medicine and it can take some time before you find drug stores that sell the Western medicines you need.
I highly recommend you to bring Aspirin, anti-diarrheal pills, antibiotics, and anti-inflammatory drugs. If you stay in a hostel, I also recommend you bring earplugs and an eye mask.
Flying to Hong Kong
I always search for the cheapest flight tickets on flight search engines to see the best offers. After, you can buy the tickets on that website or simply go to the airline company's website directly (it's easier and cheaper to communicate directly with the airline company if you want to make any changes later).
Arriving in Hong Kong by air is convenient as you can reach the city center in around 25 minutes by using the Airport Express. Trains depart every 12th minute, between 05:50 AM until 01:15 AM the next day.
When you've arrived in the city center, you can either take the MTR, a taxi, or the free shuttle buses which drop of passengers to different hotels.
Internet and phone cards
I recommend you to buy a local SIM card directly when arriving. It can be hard navigating the streets and areas in a metropolis like Hong Kong, you can save plenty of time by using applications like Google Maps. Also, you'll be able to find the best shopping areas and restaurants with just a click.
Many operators are offering SIM cards for tourists who stay short term, such as China Mobile Hong Kong and CSL. The options vary but you can normally get 8GB of 4G data for 3 to 8 days, costing no more than 6 to 10 US dollars.
Preferably, you should buy the SIM card at the airport arrival hall, but can also find them at 7-Eleven, Circle K, CSL or HKT shops, and more.
Money, ATMs and credit cards
Hong Kong's currency is called Hong Kong dollars (HKD), where 1 US dollar equals to around 7.85 Hong Kong dollars. As the currency is pegged to the US dollar, there's very little fluctuation between the two.
You'll find ATMs that accept foreign credit and debit cards practically anywhere and withdrawing money is easy. Scams are uncommon so you should also try to use your bank card in restaurants and stores, whenever you deem needed.
I also recommend you to buy an Octopus Card, which only requires a deposit of HKD 50 (around USD 6.35). It's a smart contactless payment tool that can be used in the MTR, convenience stores, entertainment, and department stores.
One of the main reasons why you should get the Octopus card is that you'll save time and energy in the MTR. The ticket machines only allow exact change and can have long queues. Running around trying to find tickets offices or stores to get exact change is a hustle and you don't want to leave Hong Kong with your pockets full of coins.
The MTR system in Hong Kong
Every time I go to Hong Kong, I mainly use the MTR system to get around. Sometimes, I take the Star Ferries, but that's only if I want to reach any of the islands. Taxi fees are high compared to mainland China and Southeast Asian countries, a reason why I've only went by taxi a couple of times.
The MTR is claimed to be the best in the world and highly efficient. Being an international city, you'll have no issues to find your destination as signs and sound announcements are in English, Mandarin, and Cantonese.
Train fares are cheap and generally set you back between 5 HKD to 10 HKD, if you move around in the city center, not going to the outskirts. Worth bearing in mind is that you'll get an 8% discount if you use the Octopus card.
Not only is the MTR fast and cheap, other advantages include:
Free Wi-Fi: Five 15-minute sessions allowed per device per day
Free mobile charging devices in 13 MTR stations
ATMs
Handicapped services: wheelchair accessible
Breastfeeding areas in 20 stations
The only disadvantage of using the MTR is that it can be crowded during rush hour. If you only want to travel a short distance, you should also check the buses and ferries which are convenient to use as well.
What to bring to Hong Kong?
In addition to medicine, you should bring a universal plug adaptor as Hong Kong most electrical outlets take three-pronged UK-style plugs.
If you want to read, you can find plenty of English books, but should also consider bringing an Amazon Kindle before departure. It's practically impossible to find Amazon Kindles in Hong Kong and I spent half a day trying to find one myself. One store clerk told me that the demand is simply too low.
When it comes to the climate, Hong Kong is hot and humid during most months of the year so you should bring t-shirts, thin cotton or linen shirts, thin pants, and shorts. High-end restaurants and bars generally expect that you wear pants during nighttime.
As temperatures can drop down to 15 degrees Celsius from December to February, you should bring a thin jacket and a sweater if you travel during this time.
Bring a pair of comfortable sneakers and perhaps leather shoes as tourists tend to walk a lot in the city center. You can also bring a swimsuit or water-friendly outfit as it's not rare that tourists visit the islands for a swim.
When to travel to Hong Kong?
It's best to visit Hong Kong from March to April and October to November, as it's sunny but with cooler temperatures. That said, you should consider visiting Hong Kong during Christmas or New Year's Eve, as the entertainment and views are spectacular.
If you want to experience any of the city's local Chinese festivals, January and February are probably your best months as the Lantern Festival and Spring Festival are celebrated during this time.
For shoppers, December to February is the best time to visit as you'll find many products on sales during Christmas and the Chinese New Year. There's also summer sales from July to September, but it would avoid traveling during the summertime as the temperatures can be uncomfortably high.
Common sense and cultural issues in Hong Kong
Sometimes, taxi drivers don't speak English so you should write down or show the address where you want to go on the phone. Also, be prepared that you sometimes need to pay for road tolls, fees that drivers pay from their own pockets, but later add to the fare.
Use the Star Ferries whenever you can as these are less crowded, cheap, and you can enjoy the spectacular views and a nice breeze. I often take the Star Ferry when going from Kowloon to Hong Kong island, for example.
Hong Kong has one of the most efficient Police Forces in the world, with trained and skilled personnel. Thus, avoid talking and interacting with strangers who use code-words and want to sell "pizza", or similar, as this can result in unpleasant situations. Simply ignore them and continue walking. Even if Hong Kong has a low crime rate and is safe, you sometimes come across people that can cause trouble.
Keep in mind that they drive on the left side of the road and the traffic is hectic. Thus, don't cross red lights and always stay focused and cautious when walking around.
Be careful when interacting in conversations or mentioning politically sensitive things. Even if Hong Kong is officially a part of mainland China, they have a very strong local culture and less than 9% of Hongkongers identify themselves as "Chinese". For example, common sense is not saying "I love being here in China" if you're around locals.
Foreigners are generally allowed to speak Mandarin with locals if they don't understand English. If you go to a local restaurant, try with English first, but switch to Mandarin if they don't understand (if you can speak some Mandarin, that is). There are many mainland Chinese who live in Hong Kong and take up local jobs or open businesses, such as restaurants.
Food and drinks in Hong Kong
Don't drink the tap water, you can buy water at the hotel/hostel or in any convenience store and supermarket. With that said, you can take showers, brush your teeth, and wash your hands with tap water.
You don't need to tip in restaurants in Hong Kong as it's not a part of their culture. In more fancy restaurants, there might be a service charge included though.
Local and high-end restaurants have great food where dim sum is one of Hong Kong's specialties. You'll have no issues to find tasty Indian, Indonesian, and other Chinese food. Don't be surprised if you find restaurants with 1 Michelin Star that offer wontons and noodles for as little as 40-50 HKD.
I wouldn't recommend eating Hong Kong street food, at least it's not my cup of tea. The street food often consists of boiled or grilled intestines, fish balls, and similar. With that said, you can give it a try.
Nightlife in Hong Kong
Hong Kong has so much to offer when it comes to bars and nightlife. Here, the top entertainment hotspots are Lan Kwai Fong, SoHo, and Wan Chai. You'll find everything from high-end sky lounges to local British owned bars. Yet, many just prefer to buy some beers at 7-eleven and to sit on the streets or in parks.
If you want a more relaxed experience, you can also go to any of the islands, like Lamma Island, and visit local restaurants and bars.
With that in mind, I also want to mention that alcohol is more expensive in Hong Kong compared to mainland China and Southeast Asian countries, except for Singapore. Oftentimes, you need to pay 8 to 10 US dollars for a pint in places like Lan Kwai Fong.
Shopping and bargaining
Being one of the most visited cities in the world, many travelers, Asian and Westerners alike, simply go to Hong Kong for shopping. Two of the main reasons are that Hong Kong has many department stores and local markets, at the same time as the government doesn't levy any VAT.
If you plan to buy a new laptop or shaver, for example, you should consider waiting until your next trip to Hong Kong. With that said, you should be careful as some products have "Hong Kong warranty only".
For the record, bargaining is not common except in local markets and sometimes in owner-operated stores. I'd never bargained in Hong Kong except in local markets.
So where should you go for shopping in Hong Kong? Below I've listed the most interesting areas and what kinds of products you can find there:
Central
Central is your choice if you look for high-end shopping and luxury brands. Gucci, Prada, and Chanel all have stores here.
Causeway Bay
Causeway Bay has many products in the medium price segment, including cosmetics, clothing, jewelry, toys, and electrical goods. It's sometimes referred to as the shopping Mecca of Hong Kong.
Tsim Sha Tsui
TST has everything from affordable to luxury products for eyeglasses, crafts from the mainland, shoes, cameras, clothing, jewelry, electronic goods, handbags, luggage, watches, and more
Mong Kok
Mong Kok is one of the busiest areas with cheap watches, handbags, Chinese fashion, computer accessories, and fake designer products.
Sham Shui Po
Sham Shui Po is a highly local area with many electronic markets. Here, you can find computer accessories, shavers, laptops, video games, second-hand phones (like iPhones), and cheap fashion products.
Photo Credits:

Hong Kong Central District by IQRemix