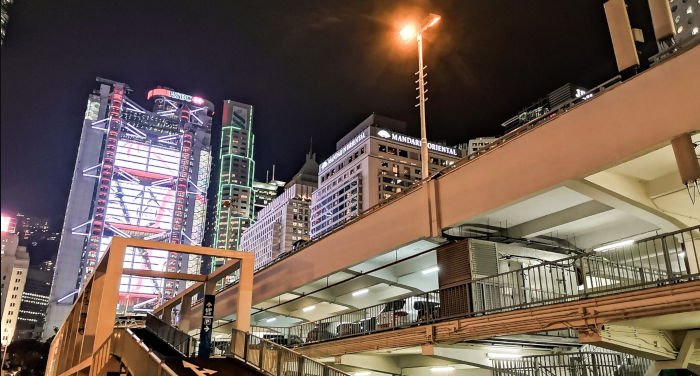 Accounting Software for Your Hong Kong Company – Index
Accounting software has become increasingly popular among companies who want to save time, costs, streamline operations, and manage their accounts from anywhere in the world.
Traditionally, Hong Kong companies had to manage accounting at the end of the financial years and when the records were prepared for tax assessments. However, thanks to technological development you can create and manage financial records and analyze reports at any time.
In this article, we list some of the most popular accounting software available for companies that operate in the Hong Kong market.
1. Xero
Xero was founded in New Zealand in 2006 and is one of the biggest and fastest-growing accounting software. The company has more than 2,500 employees and leads the cloud accounting markets in New Zealand, Australia, and the UK.
Xero has seen rapid growth in the past years and as of 2019, they have helped more than 2 million subscribers.
A great benefit of using Xero is that the software is connected with 3 major banks in Hong Kong, including DBS, Hang Seng Bank, and HSBC. They help with automatic transaction updates directly into Xero daily, which helps you to manage your work more efficiently and saves you time.
Packages & Prices
Xero offers 3 different packages, including:
Starter: USD 20
Standard: USD 30
Premium: USD 40
Starter
The Starter package is, as you can see, the cheapest option and allows you to send 5 invoices and quotes, enter 5 bills, and reconcile 20 bank transactions per month.
Standard
The Standard version, on the other hand, allows you to send invoices and quotes, enter bills, and reconcile bank transactions without any restrictions.
Premium
The Premium version is your option if you want to be able to handle multiple currencies. They also have a free trial that includes all the features as the Premium version, valid for 30 days.
Integrations
Xero is integrated with numerous other applications, including Stripe, PayPal, Receipt Bank, and more. For more information, you can visit this page.
2. Zoho Books
Zoho Books is a leading accounting software that has grown quickly in the past years. According to Business.com, it's the best business accounting software reviewed for small businesses as it offers low costs and has plenty of useful features.
The application has accounts payable, accounts receivable, banking, and inventory.
Packages & Prices
Zoho Books has 3 different packages, including:
Basic: USD 39
Standard: USD 79
Professional: USD 199
Basic
Allows you to invoice 500 customers, having 3 users, and 3 automated workflows/modules. You'll also get:
Hosted payment pages
Multi-currency support
Dunning for automatic payments
Multiple payment gateways
Offline payments
REST API & Webhooks
Subscription metrics
24/5 Email and Phone support
Standard
The standard package allows you to invoice 2,000 customers, having 5 users, and 10 automated workflows/modules. It includes everything else in the Basic package, plus:
Web tabs
Customer portal single sign-on
Domain branding
Custom buttons
Professional
With the professional package, you can invoice 5,000, have 10 users, and 10 automated workflows/modules. In addition, you will get everything in the Standard package plus:
24/5 Live Chat support
Custom Schedulers
If you pay for one year upfront you'll also enjoy discounts for any of the packages.
Integrations
Zoho Books is integrated with plenty of payment service providers, including Stripe, PayPal, WorldPay, Braintree, and Razorpay. Also, you can integrate it with various other programs and applications like Zapier, Office 365, and Zendesk.
3. QuickBooks
QuickBooks was launched in 2002 by Intuit, a big business and financial software company from the US. They primarily target small and medium-sized companies that need help with accounting services, using cloud-versions and onsite applications.
QuickBooks allows you to:
Track your expenses
Create and send business forms
Check your business performance
Efficiently manage your cash flow
Packages & Prices
QuickBooks offers 3 packages:
Simple Start: USD 7.50 (50% discount first 6 months, original price USD 15)
Essentials: USD 11.50 (50% discount first 6 months, original price USD 23)
Plus: USD 15.50 (50% discount first 6 months, original price USD 31)
Simple Start
This is the smallest package and for 1 user, plus your account.
Essentials
It can be used by 3 users, plus your accountant.
If you opt-in for this package, you will also be able to manage and pay bills, generate sales quotes, and handle transactions in multiple currencies.
Plus
Up to 5 users, plus your accountant. In addition to the functions offered with the Essentials package, you can create purchase orders, track inventory, and track project or job profitability.
Integrations
You can integrate QuickBooks with programs and applications like Shopify, PayPal, BigTime, Buildertrend, and more.
4. Sage
Sage was founded as early as 1981 and has more than 13,000 employees in 23 countries all over the world. One of their flagship products is their Business Cloud Accounting services that helps you to manage your accounting operations efficiently from anywhere in the world.
It was launched in 2018 and is currently divided into two different subscriptions.
Packages & Prices
Sage Business Cloud – Accounting Start
This is Sage's entry-level accounting software online. It's suitable for small companies that need to manage their cash flow and finances online. If you opt-in for this account type, you'll be able to:
Calculate and submit VAT
Manage your cash flow
Record and send invoices (for sales only)
Automatically reconcile bank transactions
You can try the account for free for 30 days and then you have to pay £3.60 per month + VAT. Sage offers a discount of 70% as the original price is £3.60 + VAT per month.
Sage Business Cloud – Accounting
This solution is more robust and advanced, allowing you to:
Get cash flow forecasts
Add multiple users
Record and send invoices (both purchases and sales)
Send remittance advice to suppliers
Create credit and delivery notes
Integrations
Sage offers various integrations with hundreds of applications, including Stripe, AutoEntry, Receipt Bank, Verify, and more. You can read more about them by visiting this page.
5. NetSuite
NetSuite was founded in 1998 in the US and a subsidiary of Oracle Corporation. The company has grown significantly in the past years and was acquired by Oracle for USD 9.3 billion in 2016.
In addition to online accounting services, NetSuite helps clients with Global Business Management, CRM solutions, Email Marketing, Analytics, and more.
NetSuite requires that you sign up for a product demo before they share detailed price lists. For more information, simply visit this link and fill in the form.
Integrations
NetSuite has not listed the integrations they have on the website. Thus, I recommend you contact them for up-to-date information.
6. Lobster
Lobster is owned by Cyber Age Limited, a company that provides information technology services and was founded in 2000. Their accounting service is called MYOB and a popular ERP system for small and medium-sized auditors in Hong Kong.
By using the service, you can integrate your sales, purchase, accounting, job, and payroll functions. Some of the core benefits are:
You can navigate with both an English and a traditional Chinese interface
You can manage your accounts in multiple currencies
You can import data from and to Excel
You can customize forms according to your company style
Lobster offers fixed prices as follows for packages that can be used with Windows 7, 8, and 10:
Accounting: HKD 4,188 (1 user)
Premier: HKD 4,788 (1 user), HKD 8,688 (3 users)
PremierPlus: HKD 5,888 (1 user), HKD 10,488 (3 users)
They also offer a package for users of MAC OS X 10.4 – 10.12:
AccountEdge: HKD 4,788 (1 user), HKD 8,888 (3 users)
Accounting
This package allows you to manage sales and purchases, inventory management, the import and export of data, and their new ABSS function. You can also get up to 140 reports.
Premier and PremierPlus
Includes the same functions as the Accounting package, but has some more features and additional reports.
The AccountEdge package is similar to the Premier package but used for MAC.
For a more detailed overview, I recommend you to check this page.
Integrations
Lobster doesn't specify which integrations they offer on the website. I recommend you to contact them directly to get the latest information available.