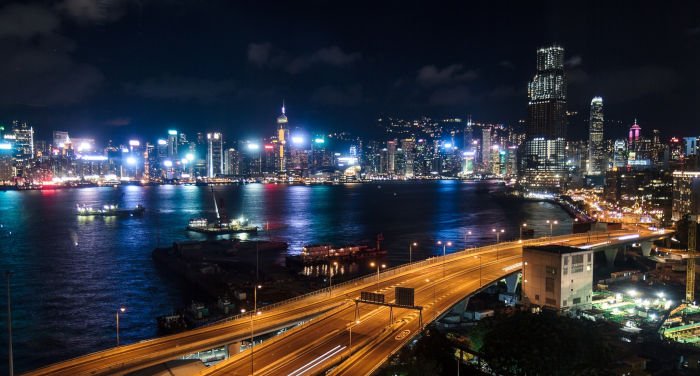 Cost of living in Hong Kong – Index
In the first section of this article, you will get a good understanding of the general living costs in Hong Kong. We won't review any numbers in this part, but you'll mainly learn what makes Hong Kong expensive and how living costs can differ, depending on your lifestyle.
We will go into more detail in the second part of the article where we check detailed numbers for rents, food, SIM cards, alcohol, transportation, and more. After, we continue and review the average salary in Hong Kong, comparing expats and locals.
If you have any information that you would like to share regarding the cost of living, feel free to drop a comment at the end of the article.
General reflections
Hong Kong is the crown jewel of Asia and attracts plenty of investors and entrepreneurs who want to benefit from its many business opportunities and low taxes. You see, around 40% of China's foreign trade is routed through Hong Kong, thus, the city plays a vital role in China's economy as a whole.
Being one of the most dense cities in the world with around 8 million inhabitants, living costs have skyrocketed in Hong Kong over the past years. This is especially true for its real estate market that has been ranked as the world's most overvalued, year after year.
Having said that, we also need to take your way of living and occupation into consideration. Are you moving with a wife and 3 kids and need a large apartment? Perhaps you also need to commute by car? Well, then your living expenses will go up a lot.
If you're single and work in the finance industry and prepared to share an apartment, on the other hand, Hong Kong can be a great place to be if you want to earn big money. Salaries often reach up to USD 100,000 a year for expats in this profession and you can live in a smaller apartment, alternatively share an apartment in places like Sham Shui Po.
Cooking at home and having some drinks at your's or one of your friend's rooftops is also a great way of socializing and to save money at the same time. My point here is that your lifestyle will highly determine how high your expenses will be and whether Hong Kong is truly that expensive or not.
Costs for rents, food, transportation, and more
Your biggest expense in Hong Kong will be your rent unless you're employed and your company provides housing for free. So how much do you need to pay when renting an apartment in Hong Kong?
According to Numbeo, people pay an average rent of HKD 17,360 (USD 2,211) for a 1-bedroom apartment in the city center, which is kind of crazy. If that's not enough, you can also opt-in for a 3-bedroom apartment in the city center that will cost you HKD 38,166 (USD 4,861) on average.
As such, many people, even the wealthy, stay in the suburbs or surrounding islands and commute to the city center. Not only will this save you money, you will enjoy a less stressful living environment too.
1-bedroom apartments outside of the city center cost HKD 11,857 (USD 1,510) on average, while 3-bedroom apartments cost HKD 23,820 (USD 3,034) on average.
Food is also generally expensive as Hong Kong needs to import a vast amount of food products, at the same time as general living costs are high. Be prepared to pay HKD 50 (USD 6.36) on average for a meal at inexpensive restaurants.
If you're two persons who go for a 3-course meal at mid-range restaurants, you should be prepared to pay HKD 400 (USD 51). I have friends telling that a baguette can cost as much as HKD 40 (USD 5.1), in Ho Chi Minh City, you can get that for 30 dollar cents.
Alcohol is comparably pricey compared to other Asian countries and a pint of beer often costs HKD 50 – 90 in local bars. Be prepared to pay even more if you visit a rooftop bar or a high-end lounge.
You'll also need a SIM card, which is fairly cheap. Travelers can buy prepaid SIM cards for as little as HKD 50, while I recommend you to opt-in for a more long-term option if you move to Hong Kong. China Mobile Hong Kong offers monthly subscriptions for HKD 248 (USD 31.59), which is reasonable.
Your main means of transportation will be the subway for sure. Prices vary between HKD 8 to HKD 10 but generally average at HKD 10. Yet again, you should preferably buy a monthly pass or an Octopus card if you travel by the Metro daily. This will not only save you money, but also time as you won't need to queue to the ticket vending machines.
How high are the salaries in Hong Kong?
According to Payscale.com, the average salary in Hong Kong was HKD 358,000 (USD 45,605) in 2019. That said, the wealth gap is big in Hong Kong.
The average expat salary is USD 178,706 according to The Standard.com.hk, at the same time many people are pretty poor and live in extremely small houses.
Other websites like Checkinprice.com claims that the average salary was HKD 19,100 (2,430 USD) for male workers and HKD 14,700 (1,875 USD) for female workers, which in my opinion sounds a bit low.
Is it expensive to live in Hong Kong?
Yes, Hong Kong is an expensive city, the reasons why many foreigners decide to live here are the tax benefits, its business-friendly environment, and the high salaries. According to Expatistan.com, Hong Kong is the most expensive city in Asia (number 1/24) and it's more expensive than 97% of the other cities in the world.
Expatistan also claims that Hong Kong is 59% more expensive than Berlin, 70% more expensive than Madrid, 15% more expensive than Los Angeles, 10% cheaper than New York City, and 22% more expensive than Paris.
Even if Hong Kong is one of the most expensive cities in the world, there are plenty of ways to save money. For example:
Use public transportation: It's expensive to go by taxi in Hong Kong, especially if you have to pay for road-tolls. Using public transportation, including the subway, star-ferries, and buses, is not only time-saving but cheap. Even the most executive workers in Hong Kong use the subway system thanks to the efficiency.
Avoid eating out: Try to cook food at home and avoid eating out, at least during weekdays. Meals at inexpensive restaurants cost around HKD 50 on average, which is not that cheap.
Avoid going to expensive bars: A pint of beer can cost USD 10 in a regular bar. Alcohol prices are far from countries in Southeast Asia, like Thailand, Vietnam, and the Philippines. If you want to save money, avoid going to bars on a frequent basis.
Share an apartment, live small, or stay in the outskirts: This is probably where you can save the most money. If you live in an apartment that's 12 square meters in Sheung Wan, you can pay around HKD 7,000 (USD 890) in rent, which is cheap by Hong Kong standards. You can also pay that amount for a smaller studio on Lamma Island.
Photo Credits: Photo by finalart2005 on Pixabay