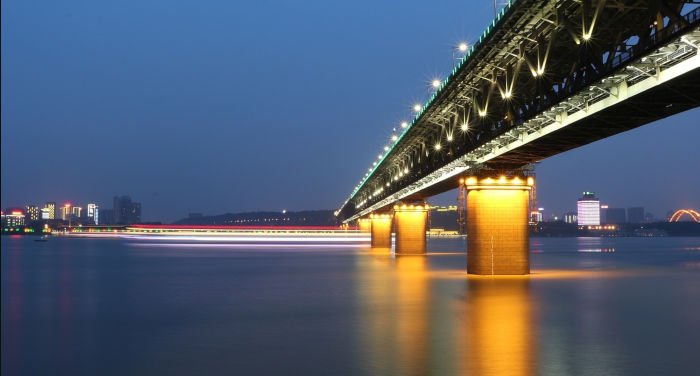 Wuhan is one of the biggest cities in China, having a population of around 12 million people. The city has received a lot of more attention from January 2020, due to the Covid-19 outbreak.
Wuhan is a transportation hub in central China, has plenty of foreign multinational companies, great cuisine, and astonishing views. Locals and foreigners travel to the city, especially during the spring and autumn, just to indulge in local food, visit parks, lakes and historical sites.
In this article, I explain why you should visit Wuhan, how you can reach the city, where you should go while there, what to eat, and more. Let's get started.
Why you should visit Wuhan
Wuhan usually doesn't get as much attention among foreign travelers compared to other major cities in China, including Shanghai, Beijing, and Chengdu. However, Wuhan has a lot to offer and is one of China's oldest cities, being more than 3,500 years old. Below I've listed some notable reasons why you should visit Wuhan while traveling in China.
1. It's one of China's fastest-growing cities
Chinese people sometimes say 武汉每天不一样 (Wuhan Meitian Bu Yiyang) which translates to "Wuhan is different every day". You can see the slogan on billboards and walls all over the city, the longer you stay in Wuyan the more you'll understand it.
Cranes and construction are going on pretty much everywhere and the city is undoubtedly one of the fastest-growing in China. Multiple international corporations have offices here and it's famous for its steel production.
2. Wuhan is affordable by comparison
Despite having 12 million people and being comparatively developed, Wuhan is still way cheaper compared to cities like Shanghai, Beijing, and Guangzhou. Travelers can enjoy tasty food, decent hotels, and nights out at a lower cost compared to the other alpha cities.
Looking at Numbeo, for example, we see that Wuhan truly stands out compared to Shanghai:
Consumer prices, including rent, in Shanghai, are 50.84% higher than in Wuhan
Rents in Shanghai are 296.65% (!) higher than in Wuhan
Restaurants in Shanghai are 28.12% higher than in Wuhan
Local Purchasing Power in Shanghai is 40.01% higher than in Wuhan
While a meal for 2 People in a mid-range restaurant (three-course) costs around RMB 150 in Wuhan you have to pay RMB 245 on average in Shanghai.
3. You can find many green areas
Most people stay in high-rise buildings in Wuhan, due to affordability and it saves space. Due to this, Wuhan has plenty of parks and green areas. The comfortable climate also results in many people visiting the parks all year round to play games, drink tea, take a stroll, do Tai Chi, and more.
Examples of parks and green areas include East Lake, Donghu National Park, Wuhan Botanical Garden, and Guishan Park.
4. Wuhan has many rivers
Wuhan is also referred to as the "City on Rivers" and much of the city's identity has evolved from the rivers and waters. Thanks to this, Wuhan benefits even more economical as it's an inland trading port, reachable from the port in Shanghai.
A recommendation while you are in Wuhan is to take a boat and go between the old cities in the city. You can also go to the Yangtze River Bridge for an astonishing view.
5. The nightlife just gets better and better
The nightlife gets increasingly better in Wuhan and there are no limits as you can enjoy a beer just next to the road, or visit one of Wuhan's more high-end clubs and bars and sip on cocktails. Karaoke is also an option, of course, if you prefer that.
With a greater influx of foreigners and Chinese who have lived overseas, you can find everything from Belgian beer taverns, high-end wine bars, craft beer bars, and the list goes on.
6. It's a transportation hub in the middle of China
Being the biggest city in central China, you have plenty of travel options if you want to visit other cities in Hubei such as Huangshi City, Shiyan City, or Yichang city, which are all major cities.
Not to forget, Wuhan has a large international airport, you can reach the city by plane both from overseas or domestically. Many travelers also decide to go by train as Wuhan has three different train stations.
7. You can find many lakes here
Wuhan has many lakes that offer a peaceful and tranquil environment. These lakes are frequently visited by locals who wish to escape the hustle and bustle in the city center. A popular lake is the East Lake, located in Wuchang District. It's the biggest inner-city lake in China as a whole and truly a beautiful and memorable experience.
8. Beautiful blossoms in Wuhan
Believe it or not, buy Wuhan also brings some similarities to Japan as you can watch beautiful blossoms during the springtime. Peach blossoms, plum, and cherry all bloom in March and gives you great opportunities to take photos.
One of the best spots to visit is Wuhan University which has almost 200 cherry trees. During the spring, more than 100,000 persons visit the campus to view and take photos of the blossoms.
9. Wuhan has a surprisingly long history
Wuhan is filled with old buildings and relics as it has a history of more than 3,500 years. To many travelers' surprise, the city has been a British colonial settlement and played a vital role during the overhaul of the Qing Dynasty.
Not to forget, Wuhan was briefly the capital city of China during 1927 and 1937. The city is referred to as 'China's Thoroughfare' thanks to its status as a large transportation hub, having multiple railways, roads, and expressways that connect the city with other surrounding cities.
10. Wuhan has a great cuisine
This is something we will go into greater detail in this article as I will explain Wuhan's gastronomy. But, one of the main reasons why travelers and locals visit Wuhan is thanks to the tasty food.
You can find everything from local street vendors to high-end restaurants serving various delicacies. I can assure that you won't need to walk around hungry here.
Transportation options in Wuhan
Wuhan is a fairly developed city and has several different means of transportation available. As you probably know by now, Wuhan serves as a transportation hub in central China.
Let's start and review the options you have when traveling to Wuhan:
Air
Train
Ship
Long-distance bus
Reaching Wuhan by air
Wuhan's airport has operated flights to 47 international cities and regions and 72 domestic cities since the end of March, 2013. From here, you can reach places like Shanghai, Guangzhou, Shenzhen, Macau, Hong Kong, LA, Singapore, and more.
Arriving at the airport and reaching the city center is not a tiring experience as it will take you as little as 20 minutes to reach the city center using the speedway drive. At the same time, travelers can take shuttle buses from the airport that depart after flight arrivals.
Going by train
Being a provincial capital and one of the biggest cities in China, many trains are leaving and reaching Wuhan daily. This is one of the most popular travel options, thanks to the low costs and you won't need to hustle through security checks at the airport.
Bullet trains are traveling to Wuhan as well and you can reach Beijing, Shanghai, Guangzhou, Shenzhen, Xi'an, Chongqing, Chengdu, and more from here, just to mention a few cities. From here, you can reach Guangzhou, located 985 kilometers away, in as little as 4 hours. That's just crazy.
As mentioned, Wuhan currently has three train stations: Wuhan Railway Station, Wuchang Railway Station, and Hankou Railway Station.
Below you can find examples of traveling times and prices for tickets when traveling to Wuhan from various cities:
Wuhan – Guangzhou (high-speed): Around 4 hours, USD 65 (2nd class)
Wuhan – Beijing (high-speed): Around 4.5 hours, USD 76 (2nd class)
Wuhan – Shenzhen: Around 5 hours, USD 79 (2nd class)
Wuhan – Shanghai: Around 4.5 hours, USD 49
Reaching Wuhan by ship
As mentioned, you can reach Wuhan by ship from Shanghai, Chongqing, and riverside cities in China. Interestingly, travelers also have the option to opt-in for premier cruises to Three Gorges, one of the most famous spots in Wuhan that has three adjacent gorges along the middle reaches of the Yangtze River.
Below I've listed major cities in China and how long it takes to reach Wuhan from the cities:
Nanjing: 25 hours
Chongqing: 60 hours
Shanghai: 43 hours
Jiujiang: 9.5 hours
Jiujiang (high-speed): 4 hours
The ships depart once or twice a day and you can also opt-in for night cruises.
Long-distance bus
China's transportation systems have seen a massive improvement over the years and it has the second-longest highway mileage stretching more than 30,000 kilometers. Traveling by plane or train is still expensive for many locals, a reason why long-distance buses remain a popular option.
Going from Shanghai to Wuhan by bus takes around 12 hours as the ride is 950 kilometers long. Thus, this option is not the most popular among travelers who want more comfort and have a limited time of traveling in China.
When to travel to Wuhan
Wuhan is located in the central parts of China and temperatures can differ greatly. Therefore, you should avoid going to Wuhan during the summer as many people stay inside. The Winter is still okay, but I'd recommend you to visit Wuhan during the spring or the autumn.
Visiting Wuhan during the spring
Generally speaking, the spring is the best season to travel to Wuhan, followed by autumn. The spring starts in March and offers splendid views as the city will be in full bloom of various flowers, like cherry blossoms. With its many lakes and parks, you can also spend time outside and enjoy the comfortable weather.
The temperature ranges between around 7 – 15 degrees Celsius, but sometimes reach up to 20 degrees Celsius.
As mentioned, one of the best spots to visit during the spring is the Wuhan University campus where locals and travelers flock to take pictures of the blooming trees. Another spot you should visit during the spring is Wudang Mountain. It's regarded as the most famous Taoist holy site, not only in China, but in the whole world.
Here, you can find relics, beautiful scenery, springs, ponds, and The Ancient Building Complex. Wudang Mountain was included in the list of World Cultural Legacy by UNESCO in 1994.
Visiting Wuhan during the autumn
The autumn is also a great time to visit Wuhan that lasts from September to October. With that said, I would recommend you to visit Wuhan in late September or October as temperatures can still reach up to 38 degrees Celsius in September.
In October, temperatures still reach comfortable temperatures of 20 to 28 degrees Celsius and having dry air.
One of the best sites to visit during autumn is the Yellow Crane Tower. It's located on Snake Hill in Wuchang and considered one of the Three Most Notable towers south of the Yangtze River. The site has been mentioned in poems and you can find numerous poems, paintings, and statues of renowned poets inside the tower.
From here, you can also see an astonishing view of Wuhan City and the Yangtze River.
What to see and do in Wuhan
Below you can find some of the top attractions among tourists in Wuhan. If you have any other recommendations, feel free to drop a comment below.
1. Hubei Provincial Museum
Hubei Provincial Museum is undoubtedly one of the most popular places to visit in Wuhan as it has collected more than 200,000 relics since it was opened in 1953. Here, you can find everything from porcelain, pottery, bronze vessels, ancient weapons, jade, and ancient musical instruments on display.
The museum is divided into three areas:
The Chime Bells Exhibition Hall
The Chu Culture Exhibition Hall
The Comprehensive Exhibition Building
Adults have to pay an entry fee of RMB 30 while children who are 1.40 meters or shorter can enter for free.
2. Yellow Crane Tower
As explained above, the Yellow Crane Tower is another popular attraction in Wuhan and was built in 1981. That said, the building has existed in different forms since as early as AD 223. The reason is that the tower was burnt down in 1884, but it took almost one hundred years before they decided to rebuild it.
Located on Snake Hill, the tower is 51.4 meters tall and the area covers a land area of 3,219 square meters. The roof of the tower has 100,000 yellow glazed titles.
You can reach the tower by taxi or by taking bus 10, 61, 401, 402, or trolleybus 1, 4, or 7 to Huanghelou, which means Yellow Crane Tower in Chinese.
3. East Lake in Wuhan
East Lake, referred to as Dong Hu (东湖) is a big freshwater lake in the city of Wuhan. Covering an area of 33 square kilometers, it's the second-biggest urban lake in China that attracts more than a million people every year. The lake consist of four areas (having an area of 88 square kilometers in total):
Moshan
Ting Tao
Luo Yan Island
Museum of Hubei Province
A recommended option is to take a boat cruise to discover the lake. Every year, there are plenty of festivals being held at the lake, including the Cherry Blossom Festival, Lantern Show, Lotus Flowers Festival, Culture Exhibition in Dragon Boat Festival, and Chu Cultural Festival.
If you visit Wuhan, you cannot miss this attraction.
4. Wuhan University
Wuhan University has received a rating of 4.5/5.0 on Tripadvisor and is a famous landmark in the city. Some visitors claim that the university has the most beautiful campus in the world, as it's located just next to the Luojia Mountains and the Donghu Lake.
The reason why so many people visit the site is that the university has many cherry blossom trees that bloom during the spring. The university attracts millions of visitors from China and all over the world during this time.
What to eat in Wuhan
Wuhan is renowned for having a great cuisine and the Chinese even travel all the way here to eat the local dishes. The food is typically oily with a spicy sauce that has dried chili, various spices, and Sichuan peppercorns.
Hot pot and dry noodles are just two examples of dishes that locals and foreigners have a strong appetite for here. Below, you can find other dishes that are popular in Wuhan:
Regan Mian (热干面 ), Hot dry noodles
This dish is typically eaten for breakfast but many people enjoy it during late night as well. The noodles have chili oil, spring onions, sesame paste, vinegar, and chili and everything can be mixed before you dig in.
It's a flavorful dish with much spices and seasoning, a reason why it's become so popular in Wuhan. This noodle dish is voted as one of the "Top five noodles of China" by People's Daily in China, which speaks for itself.
Doupi (豆皮), Special omelette
This is a popular and typical Hubu Alley offering and an omelet that consists of eggs, mung beans, flour, and milk. Inside, you can find a tasty fried sticky rice, minced pork, and diced bean curd.
The dish is made in a large wok pan and later chopped up in smaller pieces. It's bouncy on the inside and soft on the outside.
Cooked in a large wok, the entire concoction is then cut up into smaller pieces. Doupi is soft and fluffy on the outside, and bouncy and springy on the inside. It is also very filling, so go easy if you plan to indulge in other snacks, too.
Hot Pot
Hot pot is not only a popular dish in Wuhan and Hubei, but in the whole of China. The mala hot pot of Wuhan is kind of a local specialty though and consumed during the winter months.
First, the case of the soup is made of dried chilies and many Sichuan peppercorns. You then have a separate bowl with the garlic, spring onions, sesame paste, and more, that you can dip your meat and vegetables in.
This is one of the most popular dishes among locals and tourists for sure.
Spicy lobster and crayfish
Spicy lobster and crayfish is another dish you should give a go while in Wuhan. Bali Lobster is one of a few restaurants offering the dish and hungry customers wait patiently outside in long queues before they can start eating.
The seafood is covered in chili-peppercorn and with a fresh taste. A popular option is the garlic crayfish and where the seafood is mixed with a creamy garlic sauce, which is not that spicy.
Steamed Wuchang fish
Steamed Wuchang fish is a dish that was invented more than 1,700 years (!) ago one of the most popular dishes. The dish has bamboo shoots, chicken soup, mushrooms, and more. Mao Zedong has even written about the dish in a poem.
The fish is tender and rich in fat, making it juicy and tasty, especially during colder days.
Xiaotaoyuan soups
These are soups that are boiled on low heat. Examples of the dish include chicken soup, duck soup, and spareribs soup. These dishes are simple to eat but tasty.
Photo Credits: Photo by inthesky on Pixabay