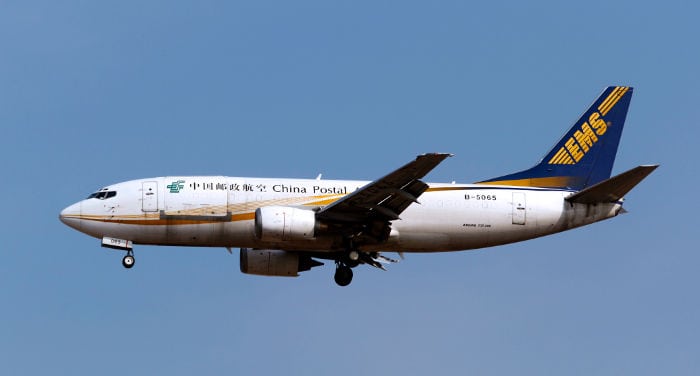 The postal system in China is probably one of the cheapest and most efficient in the world. In this article, I am going to give a small description of the different needs, the sending possibilities that exist, and the advantages and disadvantages of each service. Below, you can find the points I am going to cover.
Shipments within China
The postal system within China is extremely complex due to the number of public and private companies that offer this service. In this section, I will try to describe in detail the best options for each type of need.
Documents
To send documents, even though there exists the possibility of sending them by normal mail from any China Post office, it is not a good idea, as it is not widely used in China and does not offer any guarantees.
In my opinion, the best option is to use the priority service of China Post called EMS, as it is extremely cheap (a shipment with EMS within China weighing less than 500 g costs 20 Yuan), reliable and efficient.
To send documents via EMS, you just need to go to the post office and ask for 快递 (kuaidi), or call (or fill out the form on the internet) for them to come to pick up the documents.
The problem with EMS is that in general, its employees do not speak English and you need to fill out the shipment documents in Chinese (even if the documents are translated into English). The employees of the post office won't help fill them out for you (they are not allowed) and they need to be filled out by hand.
That means if you don't know how to write Chinese, you are going to have a problem. Even if you have the address written on your cell phone or paper, no official will write it for you on the form.
Another very good option is the private company Shunfeng, which, despite being a little more expensive than EMS, has an excellent reputation in China, offers a part of its services in English and also can be used to send documents to some international destinations, such as Hong Kong, Macao, Taiwan, Korea, Japan, the United States, and Russia, among others.
The other option is to use international courier services that also operate in China, such as DHL, FedEx, or UPS, as they have employees who speak English and who will help you fill out the documentation. Personally, I don't recommend this, as their prices are extremely high compared to EMS (between 5 and 10 times more). For example, sending documents within Beijing with DHL costs a little more than 100 Yuan.
Packages
To send small packages of up to 30 kg, the situation is similar to the previous one. They can be sent via China Post, EMS or via international courier services. However, in my opinion, it is preferable to use one of the private Chinese companies.
In China, online shopping is trendy, and because of this, many shipping companies have appeared, which transport packages from one place to another. These companies are extremely reliable, efficient, and cheap. Some of the most popular ones are Shunfeng (顺丰速运), Yunda (韵达快递), and ZTO Express (中通快递).
Sending packages with these companies is relatively simple, as in the majority of large cities, you can find hundreds of distributors waiting in the street to deliver packages, especially in universities and large housing complexes. You just give the package and the address to one of these distributors and they will take care of the rest.
It is very important to ensure that packages are well-protected against blows, as they are not normally treated with much care. However, don't worry too much, as because of this, the delivery people will try to help you pack them adequately.
Remember to not close packages before dropping them off, as they are normally going to check what you are sending (below, you can see the articles that you are banned from sending).
As a reference, sending a package weighing 20 kg with EMS from Beijing to Shanghai costs around 250 yuan.
Large volumes
To send objects of over 30 kg or beyond standard box dimensions, you will have to hire a moving company, as none of the previously mentioned companies will accept them.
In addition, if the number of packages is large (even though it is not over 30 kg), it is also advisable to hire one of these companies, as the price will be lower and the service will be door to door.
I am not going to mention any particular company, as they vary greatly between cities and in general, prices among them are similar.
To get an idea, to send a washing machine, an electric bicycle and a large box from Beijing to a city located 700 km away costs around 500 Yuan.
Banned articles
The law states that the following products can't be sent by mail:
Explosives, flammable materials, erosive materials, radioactive and toxic articles;
Newspapers or periodic publications, books that are considered detrimental to the interests of the People's Republic of China;
Cash;
Articles harmful to public health;
Perishable goods;
Live animals (except if they are correctly packed: bees, silkworms and leeches);
Articles that could put other postal materials or personal safety at risk if not packaged adequately;
Other articles not appropriate for sending
As a custom, Chinese law has as a last resort the ability to freely interpret the rules and tighten regulations if necessary at a given moment.
Shipments outside of China
Documents
Just like shipments within China, in my opinion, the best option remains to use EMS (the priority shipment system of China Post), as it is efficient, fast, and cheap.
You can opt for conventional mail, but the transit time will be much longer and you will have fewer loss guarantees. In addition, when it arrives at the destination country, it will be processed by the national mail system, so it depends greatly on how much you trust the national mail system in the destination country.
The last option is to choose international courier services which, despite being much more expensive than EMS, offer customer service in English. For certain countries, Shunfeng can also be a very good option.
To give you an approximate idea of prices: Sending documents weighing 200 g from Beijing to Madrid costs around 20 Yuan in conventional mail, 220 Yuan with EMS, and 375 Yuan with DHL. If we send the same documents from Shanghai to New York, it costs around 20 Yuan for conventional mail, 180 Yuan with EMS, and between 290 and 400 Yuan with DHL.
Packages
As a general rule for sending packages outside of China, I recommend using China Post, which offers the following shipping methods:
AIR (航空函件资): Packages are transported by air. This is the fastest method (it takes around 7 – 15 days to arrive at its destination), but it is also the most expensive.
SAL (Surface Air Lifted, 空运水陆路函件资): This is a combined system; that is, it uses land and sea transport within countries, but air transport between countries. This is a good system as it is fast (15-20 days) and cheaper than air transport.
SURFACE (水路陆函件资): The package is transported exclusively by land and sea. This is the cheapest method but is also the slowest (40 – 70 days). While as a general rule, you need to take great care to properly protect what you put in packages, in this system, it is of particular importance: the packages go through hard blows, high pressure, humidity and can even be attacked by rats.
As for the different services offered by China Post:
China Post Mail: This is the most economic service and also the slowest. It is used for both large (maximum 30 kg) and small (maximum 2 kg and the height, width or length can't surpass 60 cm, and, when added together, 90 cm) packages. It is recognized by its tracking numbers, which start with the letters R, P or V for small packages and C for large ones. This option by AIR can take between 5-20 days, by SAL approximately one month, and by SURFACE around two months.
EUB: This is the priority system for small packages, and it is recognized by its tracking numbers which start with the letters L or A. Packages tend to reach their destination in between 7 and 10 working days.
EMS: This is also a priority system, but it also allows larger packages. The limit varies between 20 and 40kg depending on the destination country. This system is identified by its tracking number, which starts with E. Even though its price is a fair bit higher than that of China Post Mail, it only takes 7 working days to get to its destination.
Because EMS does not cover all countries, there exists a hybrid EMS-TNT system called China International Express, which is practically the same thing as EMS but is identified by its tracking number, which instead of starting with E, starts with CT.
If you intend to send a large number of packages, I recommend the options that I suggest in the following section (large volumes).
While I recommend China Post Mail in its different versions, you can always use EMS, Shunfeng, TNT, DHL, FedEx, or UPS if you need the package to arrive as fast as possible. Obviously, the prices with these systems are quite high.
As an example, you can check the following table to find out the approximate prices of each service (in Yuan).
| | Europe 1kg* | USA 1kg* | Europe 20Kg | USA 20Kg |
| --- | --- | --- | --- | --- |
| China Post (SURFACE) | 100-140 | 83.5 | 330 – 520 | 463.5 |
| China Post Mail (SAL) | 120-160 | 104.6 | 940 – 980 | 1,075.5 |
| China Post Mail (Air) | 140 – 190 | 158.5 | 1,500 – 2,000 | 2,058.5 |
| EUB | 95 | 87 – 99 | No | No |
| EMS | 295 | 255 | 3,200 | 3,100 |
| DHL | 430** | 500*** | 4,500** | 4,500*** |
* Small package: Height, width and length less than 60 cm, and when added together, less than 90 cm.
** Approximate calculation Beijing-Rome
*** Approximate calculation Shanghai-New York
Large volumes
When you decide to send large or heavy objects or a large number of packages, you can't or it does not make sense to send them via the previously mentioned methods, as you can hire a specialized transportation company.
While you can send by weight, the most typical way is to do so by volume. In this case, the price is not linear but rather is charged proportionally; that is, with more volume, the cubic meter is cheaper. Normally the minimum volume is three cubic meters.
The shipment methods are the same as in the previous section; that is, AIR, SAL, and SURFACE.
To give you an idea, sending three cubic meters from China to Europe via SURFACE costs around 6,000 Yuan and five cubic meters 7,000 Yuan. Obviously, if you manage to fill a container, the price per cubic meter will be much less. Keep in mind that this does not include customs fees and unloading in the destination country.
Banned articles
While the list may vary depending on the destination country, these are the articles that can't be sent form China:
Weapons, imitation weapons (toys, etc.), and military explosives;
National currency (in cash, etc.);
Articles which are a state secret or which are detrimental to the politics, culture or moral of China;
All types of potent poisons, such as thallium and cyanide;
Dangerous chemical products, biochemical articles, infectious or explosive elements (fireworks, gases, gasoline, alcohol, sulphuric acid, paint, etc.) or gun powder);
Addictive narcotics or psychotropic substances;
Foods which are detrimental to human or animal health or which come from infected areas;
Contaminating waste, such as medical waste, chemical waste, industrial waste and so on;
Valuable antiques;
Dirt, animal carcasses, pathogens (including viruses and poisonous seeds) and other venomous creatures.
In addition, keep in mind that there is a series of articles that require special permits, such as food.
Shipments to China
I am going to cover this section in a very general way, as it greatly depends on the country of origin of the shipment.
Documents
To send documents to China, normally conventional registered mail is good enough. However, if the shipment is to a particular address, I would recommend using a courier service. In China, many addresses do not have proper mailboxes and the package or the notification could easily get lost.
Likewise, is it advisable to use express services or a courier, if the documents are urgent.
Packages and large volumes
Shipment regulations and the suitability of one shipment system or another can vary greatly depending on the country of origin. In general, to avoid large costs for small shipments, I recommend using the conventional postal system, but always in registered mail, as Chinese customs can be complicated and hold packages for large periods of time and in addition, if they are not registered, they can easily get lost. For larger shipments, I recommend using the services of specialized companies with experience with Chinese customs.
As a general rule, the following shipment methods exist:
Air: Packages are transported by plane. This is the fastest method, but also the most expensive.
SAL (Surface Air Lifted): This is a combined system; that is, it uses land and maritime means within countries but air transport between countries. This is a good system as it is fast and cheaper than by air. You can check here if the country of origin of the shipment offers this system and to whom it is offered.
SURFACE: The package is transported by land and sea exclusively. This is the cheapest method, but it is also the slowest (it can take months). Make sure that you protect your packages against blows, high pressure, humidity, and even rodents.
Banned articles
Articles banned from being sent to China are the same as those that can't be sent from China (see the previous section). In addition, there is a series of articles which despite not being prohibited, are strictly regulated, including food, devices that can intercept radio signals, lithium batteries, tobacco, alcohol, plants, seeds, and animals.
Frequently asked questions
How long does it take to ship something from China to the US?
If you ship with air freight, it usually takes between 8-10 days. Sea freight is slower, of course and below you can find shipping lead times from Hong Kong to different destinations:
Hong Kong – Los Angeles, USA: 20 days
Hong Kong – New York, USA: 32 days
Hong Kong – Felixstowe, UK: 29 days
Hong Kong – Hamburg, Germany: 30 days
Hong Kong – Singapore: 5 days
Hong Kong – Sydney: 12 days
How much does it cost to ship a package from China to the US?
According to Freightos, the cost is up to 5 US dollars per kilo for packages up to 150 kilos.
How much does it cost to ship to China?
Air freight start from around 16-17 US dollars from the US. Shipping a small box (up to 2 kg) will cost you around 32 US dollars. It's significantly cheaper to ship parcels and packages from China to the US, for example, than the other way around.
Does UPS deliver to China?
Yes, they do. They even claim to offer the most delivery options to China.
What is the cheapest way to send a package to China?
The cheapest option is to use air freight and forwarders like UPS, DPD and FedEx.
Does Amazon ship to China?
Yes, they do. Just keep in mind that Amazon has pulled out from the Chinese market and buyers on Amazon.cn can only select a limited amount of products from various Amazon websites.
How long time does it take for China EMS to reach the US?
It can take everything between 7-15 days.
How long does China Post take to UK?
It takes 7-15 days for air freight, while sea freight takes 25-30 days.
What is China Post ePacket?
It's a global courier service that's faster than airmail, but a bit slower than EMS. Surprisingly, the prices are much cheaper than EMS, but more expensive than airmail. It takes around 2-4 weeks to ship with China Post ePacket.
Photo Credits:

B-5065 | China Postal Airlines by byeangel