Today's article is dedicated to the Shaolin Temple, an emblematic place for Chinese Kung Fu. Here you can find all the information you need to visit this place and much more. Let's get started!
The Shaolin Temple
Who hasn't heard of the Shaolin Temple? However, how many people know where it is?
Personally, I have to admit that two years ago, I didn't even know that it still existed.
The Shaolin Temple is located in a small rural town called Dengfeng in the Chinese province of Henan, right at the bottom of the sacred Song Shan mountain. Currently, the Shaolin Temple is an important tourist center, but in addition to tourists, it also attracts many students of martial arts, as in the temple, monks are still trained in the secrets of wushu. In addition, attracted by the renown of this institution, many masters have decided to establish their schools around this famous temple.
As I have mentioned, the temple is a tourist attraction and as such, you will have to pay to enter it. The entrance price is around 200 Yuan, but changes depending on the season. This prices gives you access to the temple and also to Mount Song, which I will discuss further along.
PS. The cable-cars to climb the mountain aren't included in the price.
How to get there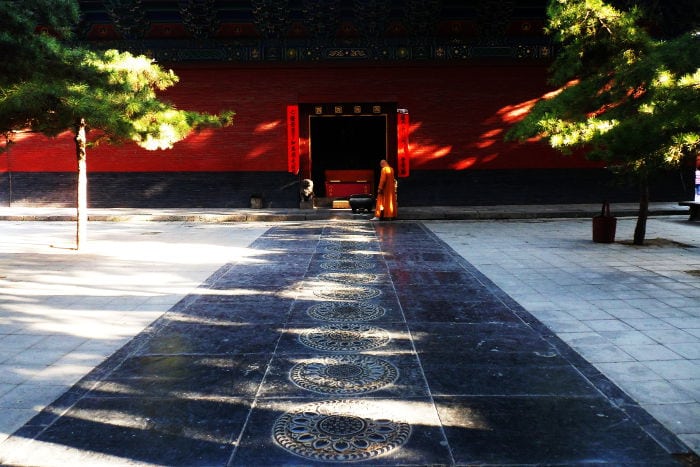 Getting to the Shaolin Temple isn't easy and there are two options: leaving from Luoyang or from Dengfeng.
Luoyang: You can take the tourist bus which leaves every morning at 6:00 and 7:00am from the east part of the train station. It takes approximately one hour to arrive.
Dengfeng: There are regular buses which leave more or less every half an hour from the Dengfeng central bus station.
You can also take a taxi from downtown Dengfeng, which shouldn't cost more than 80 Yuan.
P.S. You can only get to the town of Dengfeng by bus. You can find out how to do it in the guide we published on Henan.
Where to stay
Dengfeng Chanwu Hotel: A high-class hotel located half-way between downtown Dengfeng and the Shaolin Temple. Even though this is an excellent-quality hotel, remember that you are in rural China, so don't expect the employees to be able to speak English.
Tours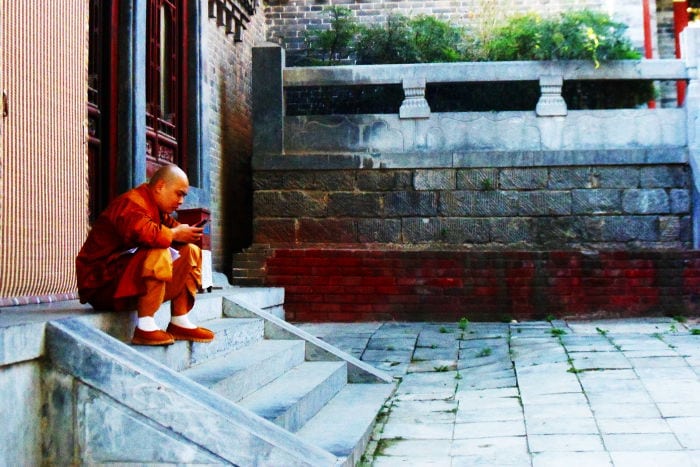 As I have said before, it's not easy to get to the Shaolin Temple. In addition, getting around the Henan province is still quite difficult for international travelers, especially if you don' speak Chinese.
To avoid complications, one of the options is to take a tour with one of the local agencies. These tours often include Kung Fu lessons and/or demonstrations.
You can read more about what the tours to the Shaolin Temple consist of by clicking here.
If, on the other hand, you have decided that you want to visit the Shaolin Temple and you want us to recommend you a trustworthy agency, you can contact us by filling out this form.
The town of Dengfeng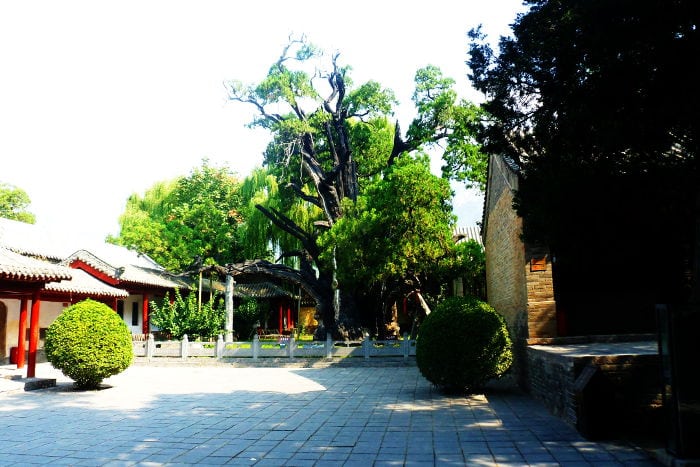 The Shaolin Temple belongs to the town (or city) of Dengfeng. Even though spending the night here really isn't necessary, as you can visit the Shaolin Temple in one day from Luoyang, Dengfeng offers much more than just the Shaolin temple. If you have a bit of time, it's not a bad idea to spend a night or two here and enjoy the calm of rural China.
In addition to the Shaolin Temple and its forest of pagodas, Dengfeng possesses seven historical sites more which are included under the designation as "The Centre of Heaven and Earth" a UNESCO World Heritage Site since 2010.
Mount Song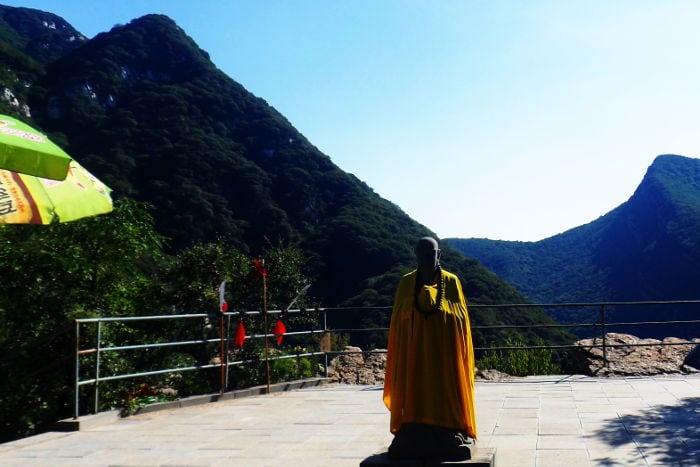 Mount Song (or Songshan) is one of the five sacred mountains in China, and even though it is less well-known than the others on the list such as Hua Shan in Xi'an and Tai Shan in Shangdong, with its 1494 meters of altitude, it offers just as spectacular views. In addition, it has the advantage of having the Shaolin Temple at its base.
Studying Kung Fu at the Shaolin Temple
Shaolin Tmeple martial arts promotional video
Even though for a long time, martial arts training in China was forbidden to foreigners, today as a foreigner you can learn Kung Fu (or Wushu) in many parts of China, including the Shaolin Temple.
The Shaolin Temple martial arts school currently belongs to the Ministry of Education of the Henan provincial government and because of this, offers official certificates.
Studying at the Shaolin Temple is quite cheap for students of Chinese nationality (9,800 Yuan for the basic one-year course). However, for foreign students, it is quite a bit more expensive. Currently, they offer the following courses:
One-month course: 2,800 USD
Enrolling as a Shaolin Monk: 3,980 Yuan for one year
The first two courses offer lodging in four or five-person rooms, food and nine and a half hours daily of training in small groups with one of the Great Shaolin Masters.
The final course can only be accesses through a selection process where only 20 new monks are accepted per year.
P.S. There are also courses for children.
You can find more information on its official website (in Chinese).
Photo Credits: Photos by Sapore di Cina