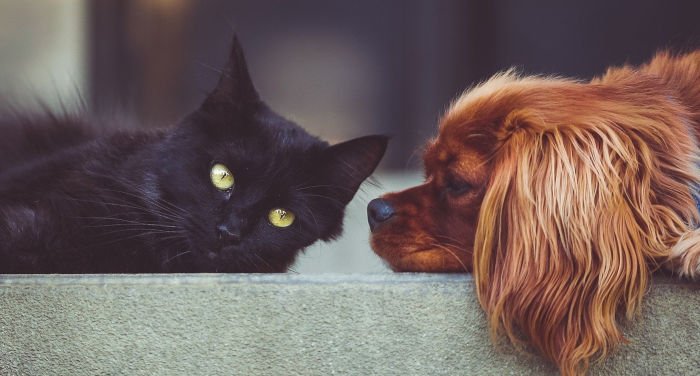 Best Pet Sitting Services in China – Index
Are you looking for a pet-sitting service provider in China and need a helping hand? Don't look any further.
In this article, we list some of the most popular pet-sitting companies in Shanghai and Beijing. If you don't live in any of these cities, don't worry. We also present two new platforms that are revolutionizing the pet-sitting market.
The platforms cover plenty of parts of mainland China and Hong Kong and have grown fast since their launch dates.
First, let's start and have a look at a pet-sitting platform that is used in the Chinese market only and grows with an impressive rate.
SpareLeash
SpareLeash was started in 2017 and is a platform where people can find pet-sitting services in mainland China. Since its inception, SpareLeash has created its own ecosystem and a community where pet owners can get help from people who take care of their pets.
Not everyone can become a pet-sitter on the platform, you must have previous animal experience and will get admitted after passing their interviews. SpareLeash assure that pets aren't put in cages and stay in home environments.
In addition to pet-sitting, you can find the following services on the website:
Dog-Walking
Vet-Run
Dog-Boarding
House-Sitting
Basic Dog-Training
The platform is easy to use and you can book everything online. Keep in mind that you will have a meet-and-greet session, before allowing a person to take care of your animals. This will allow you to get to know the pet-sitter, for better ease of mind.
During this time, the pet-sitter is required to collect information about the pet and confirm whether they feel comfortable taking care of the pet. Having said that, the pet-owner also has some obligations.
For example, you must prepare the necessary equipment and the pet beforehand, making the sitting as safe and pleasant as possible. They have a checklist on the website that you can check out.
For more information, I recommend you to visit their website.
Petbacker
Similar to SpareLeash, Petbacker is a platform that connects pet-sitters with pet-owners. On the contrary to SpareLeash, Petbacker is available in dozens of countries worldwide and one of the biggest pet-sitting websites in the world. A benefit of using the website is that if you move to another city or country, you can easily find a new pet-sitter with just a click.
Another great benefit of using Petbacker is that you can manually select a pet-sitter, according to their experience, instead of being automatically matched with one. You will find pet sitters in Hong Kong and multiple cities in mainland China.
The website is similar to UpWork and the process is like follows:
You make a request online
Sitter matching (skills, location, availability, etc.)
Chat and negotiate (get 5 quotes)
Hire and pay
The only drawback of using platforms like Petbacker and SpareLeash is that some pet-owners might find it uncomfortable with letting a stranger taking care of their pets. Thus, if you feel this way, it's important that you check the reviews of the pet-sitter and meet him or her in person.
There are drawbacks of using pet-hotels too, of course, as many of them put your pet in a cage. That said, many pet hotels also have good facilities such as playgrounds and dog pools.
In addition to pet-sitting, you can find the following services on the platform:
Pet Boarding
Dog Walking
Pet Daycare
Pet Taxi
Pet Grooming
Pet sitting companies in Shanghai
So, with the digitization of today's society, it comes out handy to use an online platform to find pet-sitters. Having said that, some owners still prefer to use traditional companies to take care of their pets.
Below I have listed some of the most popular pet-sitting companies in Shanghai.
Moi Pet
Moi Pet is a pet-sitting company that is located 5 minutes away from Fengqiao Road subway station. It's open daily from 10 AM to 10 PM. The company has an Instagram account and takes care of both dogs and cats.
Moi Pet put a lot of effort to design their facilities and offer a ball pit for dogs, neon and pastel color schemes, modern furniture, and more. What makes Moi Pet a good choice is that they have 24-hour video cameras so that you can leave your pet with an ease of mind.
You can check your animal at any time during the day, to assure that it's being taken care of. Prices range from 100 to 220 RMB per day, depending on the size of the animal, the room, and more. They can also pick up your pet on your behalf where you pay 5 RMB per kilometer.
The prices also include snacks, all daily meals, and 3 playtimes every day, which is good of course.
For more information about their services and prices, I recommend you to visit their website directly. You can also visit their facilities at 1015 Caoyang Lu, near Fengqiao Lu.
Buddy City
Buddy City was originally founded for dogs to have a calm and safe place to socialize with each other in the city center of Shanghai. Being in Jing'An District and near the Baoshan Subway station, it's closer and easier for many to reach their facilities.
Buddy City has good facilities and playgrounds that allow dogs to socialize, play around, and live for a short period of time. They can also take a rest from the activities and eat in a relaxed environment.
Safety and comfort are the most important according to the company's website and they aim to become a "new standard' in dog care. Bear in mind that they primarily take care of dogs and not cats.
In addition to dog-sitting services, Buddy City can help you with:
Dog boarding
Cat boarding
Training
Pet shop
Grooming
Their services can be suitable for you if you experience any of the following scenarios:
Your dogs bark a lot at people and other pets that passes by
Your dog doesn't like to be alone and has separation anxiety
Your dog bites or hides things that are valuable to you
You work late hours and your dog is begging for some time to play when you come home, but you're too tired
They are open from 9 AM to 9 PM daily. I recommend you visit their website for more information about their services and to read their FAQ.
Pet sitting companies in Beijing
We have reviewed two of the most popular pet-sitting services in Shanghai. Now, let's proceed and check well-known pet-sitting service providers in Beijing.
Kudi Pet Store
Kudi Pet Store has several branches in Beijing and a popular pet-sitting service provider. The main difference of using a company like Kudi Store is that they have experienced and professional employees who offer longer contact times and care compared to a once-a-day service provider.
In addition to pet-sitting, they offer medical care, grooming, and more. Despite not having cameras recording your pets 24/7, they can send you video updates on a daily basis.
The prices start from 80 RMB for dogs per day, while you pay as little as 50 RMB for cats. With that in mind, bear in mind that prices and services can differ between stores. Therefore, I recommend that you contact a local branch for up-to-date information.