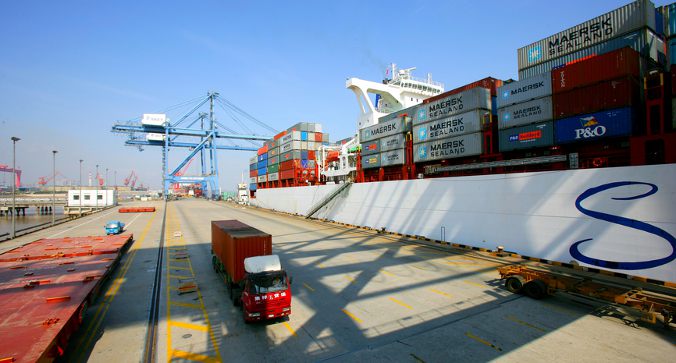 If you head to Amazon.com you'll find at least twenty books on "doing business in China" and related topics such as "import from China" or "export to Asia". Also, there are a lot of blogs and websites that focus on the same topic.
The list that you'll find in this article is far from being complete: I'll only talk about books and blogs that I read and appreciated. Let's get started!
My favorite books on doing business with China
The Official Alibaba.com Success Guide
I'll start with The Official Alibaba.com Success Guide, written by Brad and Debra Schepp, because it's the most practical book I read, among the ones devoted to the supply chain niche. Alibaba.com is the biggest portal B2B (business to business), among the ones that aim at connecting Asian suppliers with importers that come from any part of the world. In theory, you can also exploit Alibaba.com in order to export your own products; however it's certainly not the best portal, when it comes down to sell Western products in Asia.
The guide is quite comprehensive: you'll learn how to navigate Alibaba's site, why you shall only consider golden suppliers, what are the most common scams and how to avoid them, how to exploit the Trade Forum at its best, why certification are key and much more.
Doing Business in China for Dummies
Doing Business in China for Dummies, written by Robert Collins and Carson Block, mainly addresses the problems of people that are considering to do business within the Chinese borders. Even if also importers will benefit from it – it's always good to have an overview of business dynamics in the country you want trade with – you won't find any practical advice on finding a reliable supplier and so on.
No, this book is all about setting up your own company in China: you'll find out the difference between a Joint-Venture and a WFOE (Wholly Foreign Owned Enterprise), how to purchase the land for your factory, how the Chinese bank system works (I can already tell you that the system is complex, especially when it comes down to take your money out of China), the business etiquette (I found especially interesting the part where the authors explain the difference between negotiating with state bureaucrats, where etiquette still matters, and small business owners, who only care about money and won't mind if you don't take their business card with two hands or don't get drunk during a business banquet) and so on.
Setting Up Wholly Foreign Owned Enterprises in China
Setting Up Wholly Foreign Owned Enterprises in China, written by Chris Devonshire-Ellis and other Asia Briefing's writers, is an extremely practical book that focuses on what you must know in order to open your own WFOE, that is your own LLC – Limited Liability Company – in China.
If this is your goal, then I think you shall read this book (and our article on opening a WFOE as well) as it really digs into the procedure of opening a WFOE in China. However, if you are just looking at some general information, you may find this e-book too "niche".
Mr. China: A Memoir
Mr. China: A Memoir, written by Tim Clissold, is an autobiographic novel. Clissold moved to China in the early 90s in order to learn Chinese. He succeeds and, a couple of years after, becomes a consultant for ASIMCO, a Chinese company founded by "Mr. China", a former Wall Street broker that raised 150 millions of USD with the goal of acquiring several Chinese state-owned firms when, after Deng Xiao Ping's economical reforms, many Western investors rushed to China.
The novel starts with a few paragraphs that set the pace of the whole book:
"The idea of China has always exerted a pull on adventurous people. There is a kind of entrepreneurial Westerner who just can't resist: red flags, a billion bicycles, and the largest untapped market on earth. What more could they want? After the first few visits, they start to feel more in tune and experience the first stirrings of a fatal ambition: the hope of becoming Mr. China […], the only outsider, the first and only laowai to crack China. But in the end, it's all an illusion."
Will Mr. China, the main character of the novel, succeed or fail? Even if Clissord is a great storyteller – I've read the whole book in two nights because I just couldn't stop to read – and describes Chinese business dynamics better than almost any Western writer I know, in my opinion its vision is too pessimistic and, at the end, Mr. China did succeed (at least up to today).
Managing the Dragon: How I'm Building a Billion-Dollar Business in China
Managing the Dragon: How I'm Building a Billion-Dollar Business in China is an essay written by Jack Perkowski, the CEO of ASIMCO. Yes, Jack Perkowski is Mr. China, that is the main character of the book "Mr. China: A Memoir" that I just reviewed. I can't tell if Perkowski wrote this book for "self-defense" – Clissold hasn't be too kind with him – or just because he felt to write it. What I can tell, although I partially disagree with the overly optimistic vision Perkowski has about China, is that the book is damn interesting.
Here some of the best Perkowski's insights:
1) If you want to do business in China you shall avoid Joint-Ventures and open your own WFOE because with a Joint-Venture you aren't in control and you'll run the serious risk of getting scammed by your Chinese partner and lose everything. Recent history teaches us that these are wise words.
2) If you want to run a profitable business in China you have to train and develop your own local team. I stress both the words "own" and "local". You can't rely on the former leaders of state-owned firms because they're inefficient (China was a Communist country, remember?). At the same time, you do need a local management because this is China and it's rare to find a foreigner that is able to understand this country and do a good job as a manager at the same time. It's difficult to find people like that. This concept was the key take-away from another book I read last year, that is KFC in China: Secret Recipe for Success by Warren Liu (KFC was one of the first foreigners company to come to China – in 1987 – and, despite the fact that McDonald came only a couple of years later, – is still the leader of the Chinese fast-food niche).
3) Everybody that doesn't know China tend to think that this country is a monolithic block strictly controlled by the central government: it's exactly the opposite. Local governments have a great freedom and power in China, and if you aren't able to establish a good relationship with the local political leader then things are going to go South quite fast for you.
As for "Doing Business in China," this book focuses on building your own enterprise in China. Also, it's a mix between an autobiographic tale and practical advices (sometimes it's even difficult to tell the difference!).
Poorly Made in China: An Insider's Account of the China Production Game
Poorly Made in China: An Insider's Account of the China Production Game is one of the funniest books I've ever read. It's so funny that I read it twice. Paul Midler, the author of the book, is a sourcing agent that has worked in China for more than twenty years, trying to bridge the gap between American importers and Chinese suppliers. Why do I use the verb "try"? Because all the stories featured on the book end up with the American entrepreneurs losing most of their investements because of quality fading, sudden prices raise and other notorious tactics used by Chinese suppliers.
Bare in mind that in this book you won't find ANY practical advice. Also, most of the scams described on the book could probably be avoided by sourcing a better supplier, drafting a decent agreement, and having a backup plan in case of disaster. What's the lessons? Don't import from China if you aren't willing to learn the tricks and act accordingly!
My favorite blogs on doing business with China
When it comes down to practical advice, books aren't always the best options. There are three main reasons: they tend to get outdated fairly quick (especially on topics such as the internet or business with China), they often address a large public (and then can't be too specific – the exception are books like Setting Up Wholly Foreign Owned Enterprises in China) and there is little place for digressions (so that the writer has to select a limited array of topics and stick to them).
So, where shall you go to find practical and in-depth advices about doing business with China?
If you have a quick glance at Google.com you'll find a bazillion of blogs and websites that talk about it. Many of them are filled with get-rich-fast bullshit or, anyway, serve the only purpose of selling a useless e-book or e-course to you.
To be honest, also the blogs that I'm going to present to you are, to a great extent, a marketing instrument for the companies that stand behind them. Having said that, the writers have been living in China and/or working with Western importers and Chinese suppliers for several years and their blogs are informative, well-written and, most important, useful.
China Law Blog
China Law Blog by Dan Harris and Steve Dickinson is a great blog dedicated to the practical aspects of Chinese laws and how these influence your business. Dan and Steve publish almost in a daily basis (sometimes twice per day) and discuss a wide range of topics that go from general forecast or macro-analysis of the economy to the recommendation of a new – or not so new – website devoted to China (for instance, it's on China Law Blog that I discovered about the existence of the excellent China History Podcast by Laszlo Montgomery).
While some of the articles of China Law Blog may only appeal to bigger companies (IP right in China, for instance), I'd go as far as to say that any person that have business interests in Asia should bookmark and regularly check this website.
China Briefing
China Briefing is another excellent website dedicated to the Chinese legal system, with particular attention to the fiscal and operational aspects of those who conduct business in China. Here you'll find news and practical advise on economy, trading, human resources, legal, regulations, accounting and more.
China Briefing belongs to Asia Briefing Ltd., which operates websites that focus on several Asian countries (China, Vietnam, India and others) and has published a series of practical books, such as Setting Up Wholly Foreign Owned Enterprises in China, which we already reviewed in this article.
Quality Inspection
The main topics of Quality Inspection, which is written by Renaud Anjoran, are supplier sourcing and management, quality control and factory inspection. As you can see Quality Inspection is much more laser focused towards import. For example, here you'll find detailed articles on Lab testing or AQL inspections. Don't know what I'm talking about? I don't blame you! There are many importers that don't know these terms neither.
Even if this blog may be too technical if you're just interested on learning something more about "doing business with China", it's a must for any importer or importer wannabe.
ChinaImportal
As Quality Inspection, ChinaImportal's Knowledge Base targets importers (especially small and medium size businesses). The website (full disclosure: I'm the co-founder) covers the supplier sourcing and verification process, offers in-depth guides dedicated to import a specific product (Android smartphones and tablets, wrist watches, clothes, you name it), compliance strategies and much more.
ChinaImportal also offers a free e-Course. You can get it by subscribing on the e-mail form located on the right sidebar of this page.