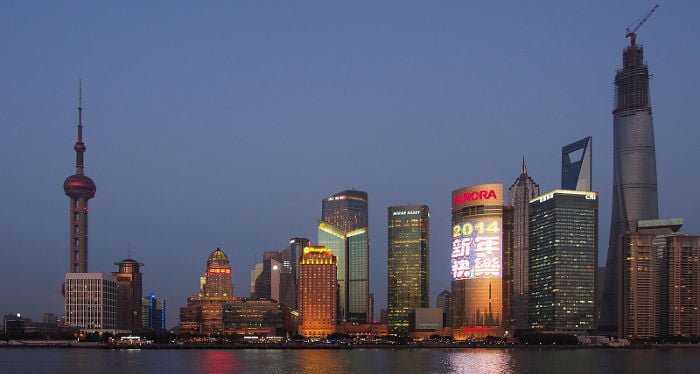 This article describes the WFOE capital requirements involved when setting-up a Wholly Foreign Owned Entity in China.
What is the current WFOE capital requirement regulation in China?
Chinese government reconsidered the WFOE capital requirements in China, which had been hardly restricted. A quick overview of the relevant changes can be found in this article.
In the past, companies could be required to have capital of upwards of 500.000 RMB for consulting and trading WFOEs, with higher requirements for manufacturing WFOEs. However, starting in 2014, there is no minimum capital requirement for a WFOE to be established in China.
In addition, it is still important to note that specific industries may have different regulations. For example, a leasing or financing company is still required to have a minimum of US$10 million.
How is the law applied in practice?
Although there is no set minimum for capital levels across the board, the AIC (Administration for Industry and Commerce) and MOFCOM (Ministry of Commerce) are still in charge of accepting a company's application. Some of the law principles applied have been summarized:
The AIC is still empowered to reject the company's application supposing company's Capital level is set too low;
It is strongly recommended that companies initially select an appropriate capital level, as the AIC's priority is to ensure a company's Capital is suitable for its first two years after incorporation;
Enterprises may be taxed heavily for any additional required financing because it will be taxed as income;
Companies can enjoy tax advantages by using capital for its operating costs in the period immediately after incorporation.
How to inject capital into a WFOE?
A company's registered capital can take several different forms. It is important for companies to be aware of the differences between cash injections, in-kind injections, and other contributions to a company's registered capital, since guidelines and restrictions can apply to every contribution.
Companies can use cash contributions or in-kind as part of their capital:
WFOE's Cash injections
In order to inject cash capital into a WFOE, a company should use an overseas account. The capital would then be transferred to the WFOE registered capital account. Companies should note that transactions are subject to the approval of SAFE (State Administration of Foreign Exchange).
Additionally, companies should have a business license before injection. Capital injected before the WFOE is set-up and via the use of a Chinese bank account or partner company will not be considered a capital contribution.
WFOE's In-Kind injections
Often in the form of equipment or intellectual property, can be used as up to 20% of total registered capital. Companies should note the many guidelines in place to use in-kind capital.
A more realistic WFOE capital requirements time frame
As part of the more lenient capital requirements, companies have more leniency in choosing a time frame for their company's capital injection.
Previously, companies had to contribute the entirety of the capital within 2 years, with 20% of the capital being contributed within the first 90 days.
Companies should now contribute the total capital within 30 years of incorporation, giving companies a more relaxed time frame during which it can contribute its capital.
A company's operation expenses in China are a big concern when deciding the capital level. Instead of storing large amounts of capital in an account to meet requirements, a company can base their capital injections on its actual needs.
How to change a WFOE's capital level?
Although it is possible to change a company's capital level after the fact, it is not recommended due to accruing additional fees and having to undergo a long process.
The following steps are required in order to change the capital level:
An application to approve the increase of registered capital, including reasons for the increase of capital, submitted to MOFCOM;
An application to modify the registered capital level submitted to AIC (following the approval from MOFCOM);
An application to approve the transfer of funds submitted to SAFE;
Transferring money to the WFOE capital account (a Chinese bank) from an overseas account;
The AIC will re-issue a WFOE business license following the receival of funds.
Companies should note that this process is time-consuming, taking up to two months, and may not be useful if a company has an immediate shortage of funds.
Therefore, it is even more important to set an appropriate capital level. A company will also be charged an additional fee of 0.04%-0.08%, depending on the total increase, for modifying the capital level.
How to calculate a WFOE's capital requirements?
As it is still unrealistic to have zero capital at the time of incorporation, a company should take into account many factors before deciding on a capital level. As mentioned before, it is difficult to change the capital level once it has already been set.
More importantly, it may be costly to the company and may not relieve any immediate needs for funds. It is also beneficial to a company to set a healthy level at the time of incorporation, therefore avoiding the additional income tax charged for additional taxes.
Although there is currently no minimum requirement for a company's capital level, it is still important to base the capital on the company's needs.
The Chinese government generally encourages a company to base its capital level on its expected expenses during the first two years of operation.
It is also important for companies to consider expected income or shareholder payments when considering capital levels. If a company is planning to start a business in China, the capital level may have to be higher.
Capital levels that are set too low at the beginning of establishment can bring unnecessary problems in the future.
For example, if additional funding is required, it will be taxed when injected. Capital levels that are too high will also leave unused capital that could have been used later down the line.
Key facts about the modifications to WFOE capital requirements
The modifications to capital requirements have made it easier to establish WFOEs in China. Here are some of the key take-aways discussed in this article:
The required minimum for WFOE capital levels and required timeframe have been removed, although companies should still set an appropriate capital level;
The AIC and MOFCOM will continue to review a company's capital level to ensure it is appropriate;
Companies should use an overseas account to inject capital into WFOEs and ensure a business license has already been obtained;
Additional funding required after incorporation will be taxed as income and requires a time-consuming process.
Author info: FDI China
FDI China is a non-state owned agency based in Shanghai that helps foreign companies enter and establish their presence in the Chinese market. FDI China assists foreign firms from initial stages through Employment Solutions, Representative Office and WFOE registration in China; to more advanced stages with Payroll and Accounting support.
Photo Credits:

Shanghai Skyline from the Bund by Wilson Hui