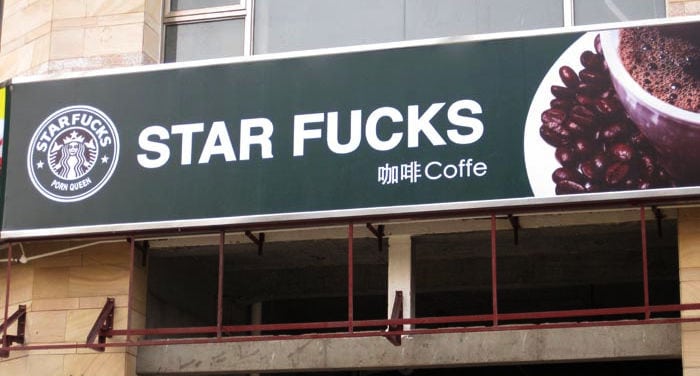 If you've been to China, you've probably taken a few photos of the hilarious Chinese signs and banners translated into English.
In this article we want to offer you a slideshow of blunders that seemed the most amusing to us. Some photos are ours while some have been chosen from the "Creative Commons" section of Flickr.com.
Enjoy!
Instigating suicide in the Tibetan Mountains?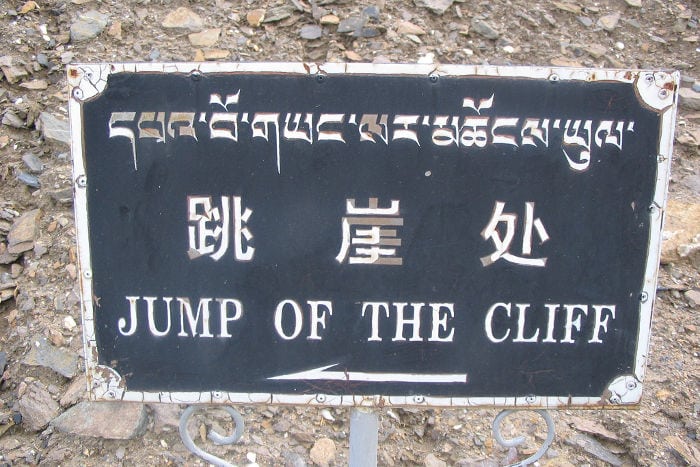 Anti-terrorist measures?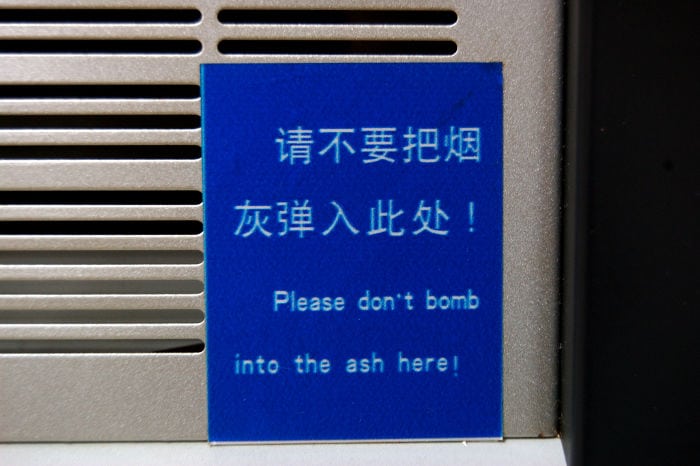 Typical Confucian respect…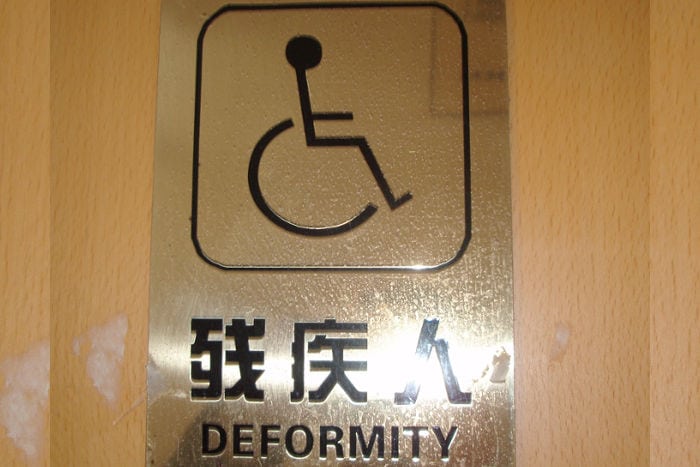 When you gotta go, you gotta go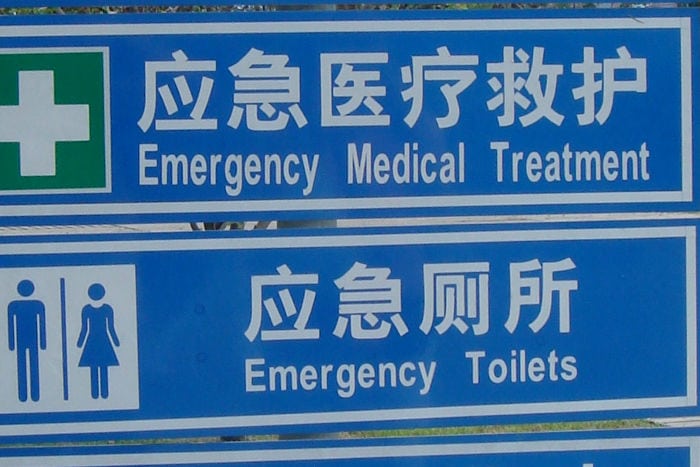 I took this in Hong Kong… Fuck Lee was actually nice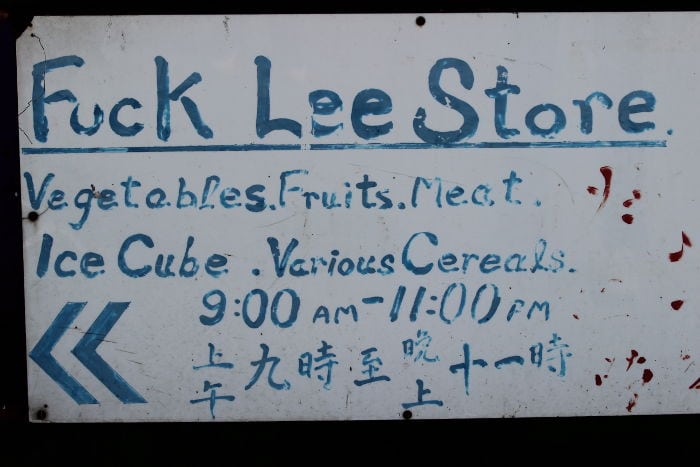 An interesting family…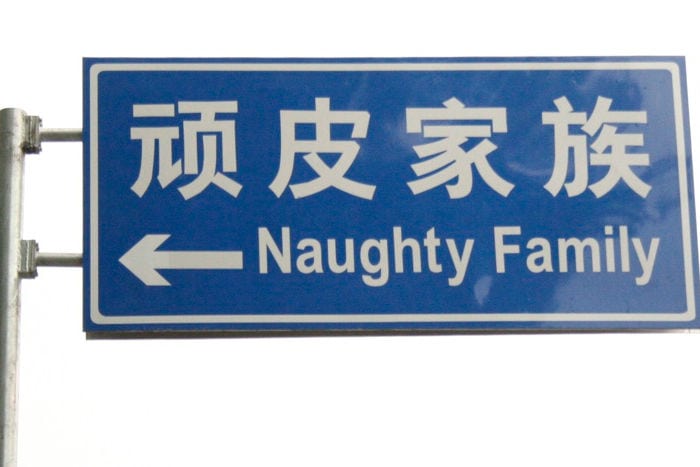 The 10 Commandments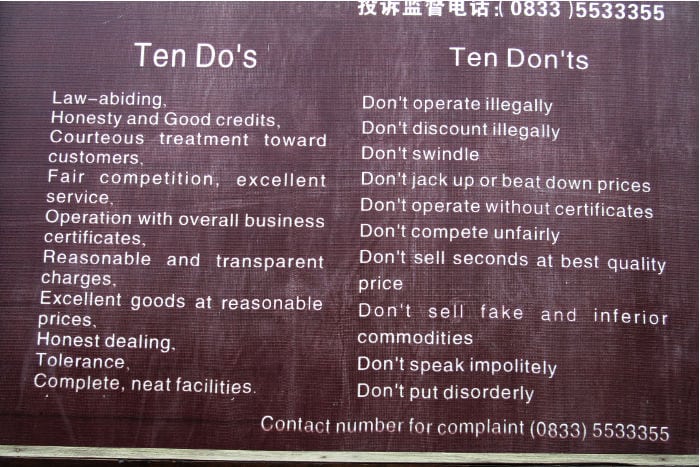 Hmmmm… delicious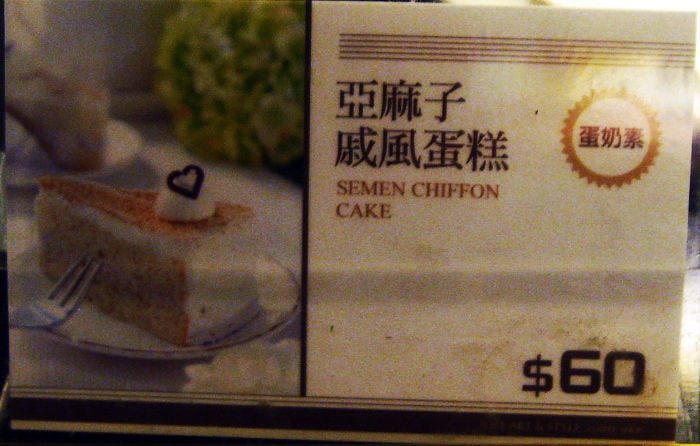 The bar costs less than the cafe…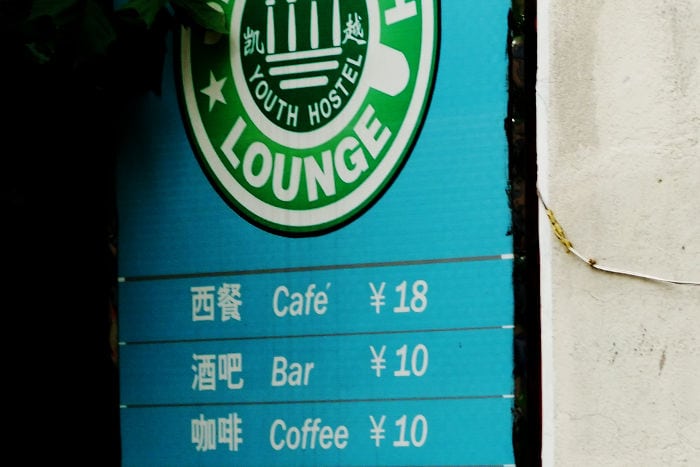 I don't understand if it's an invitation to not perform obscene acts in public or something else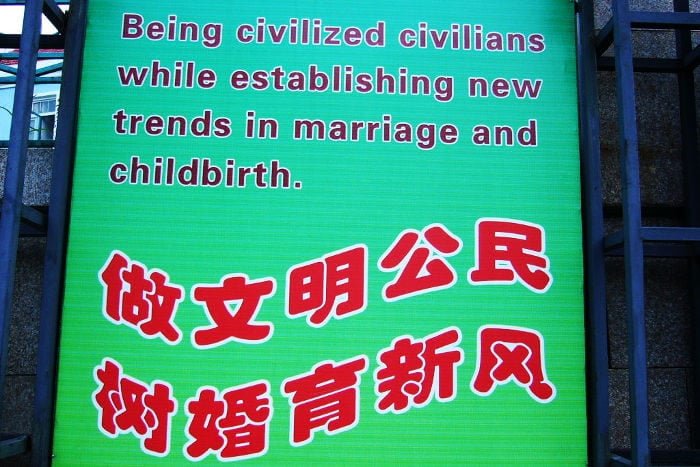 Fruit juice water balloons?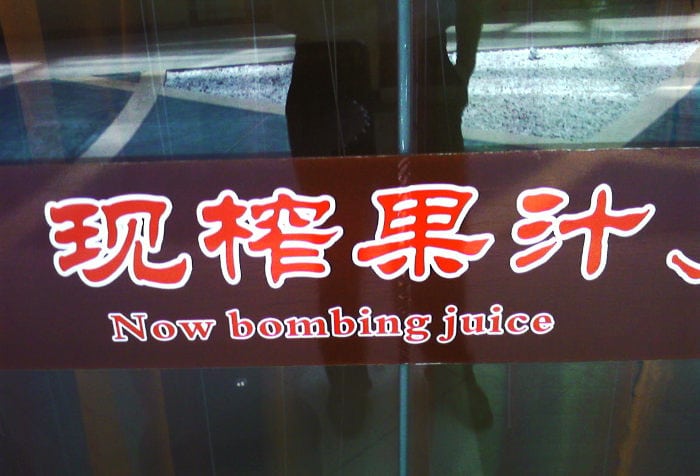 The infamous horse camera!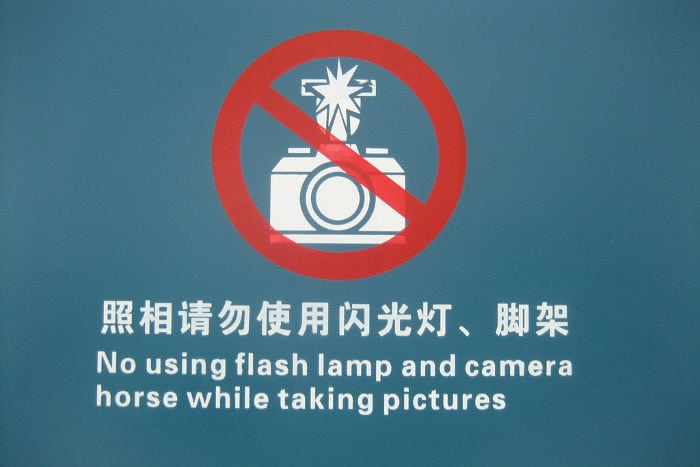 Poor thing…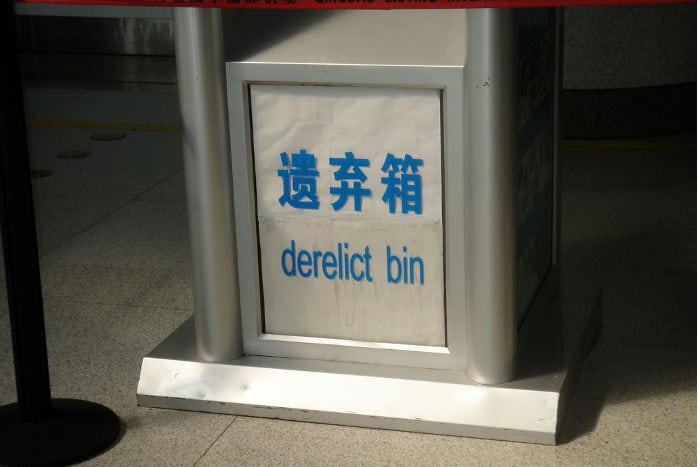 You could be a little more "doctor-like" no?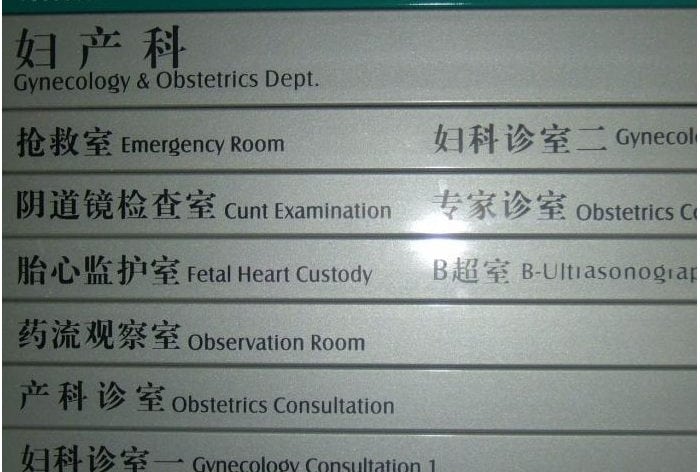 The perfect parking lot for crazy masturbators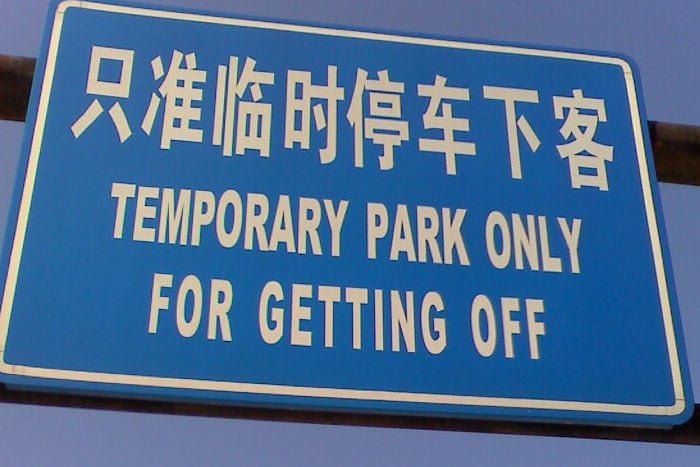 Sexists!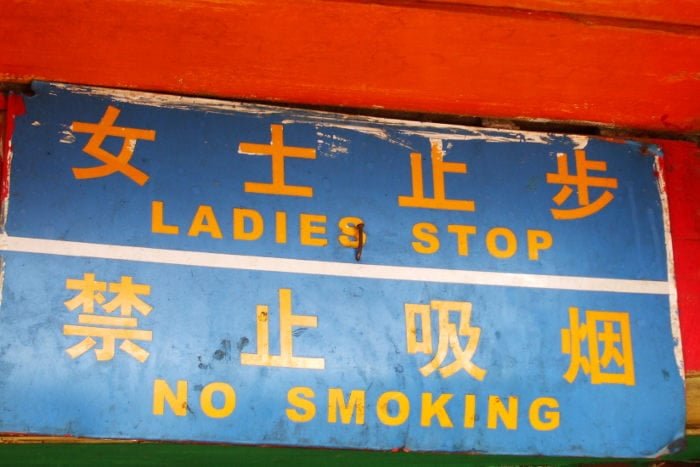 What kind? Monopoly?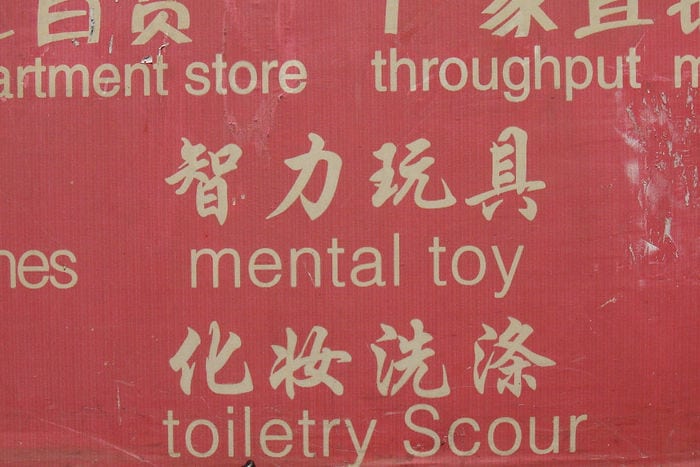 The famous naked fires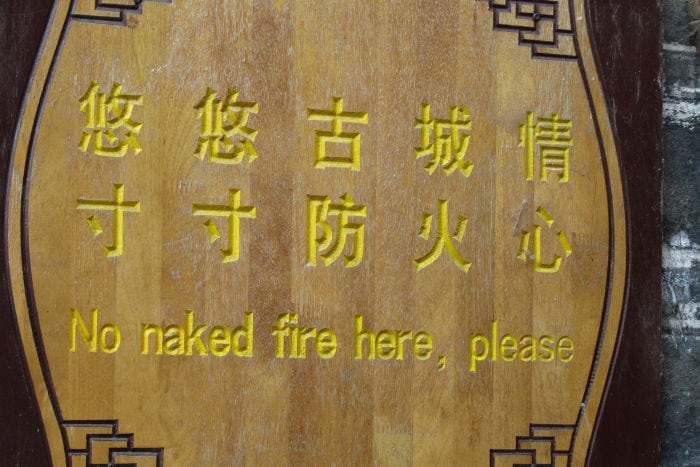 They got something against Bob Marley?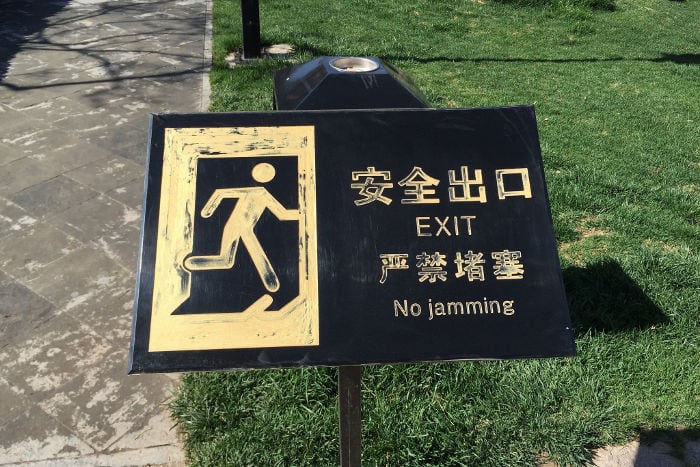 I'm not sure if you have to meet all the requirements or just one!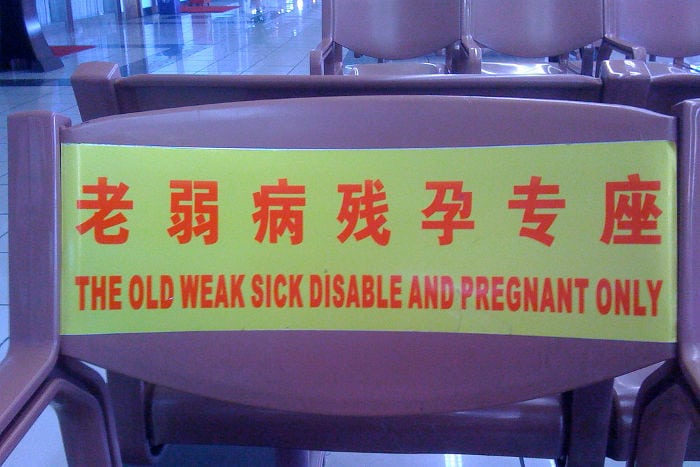 For the most mischievous…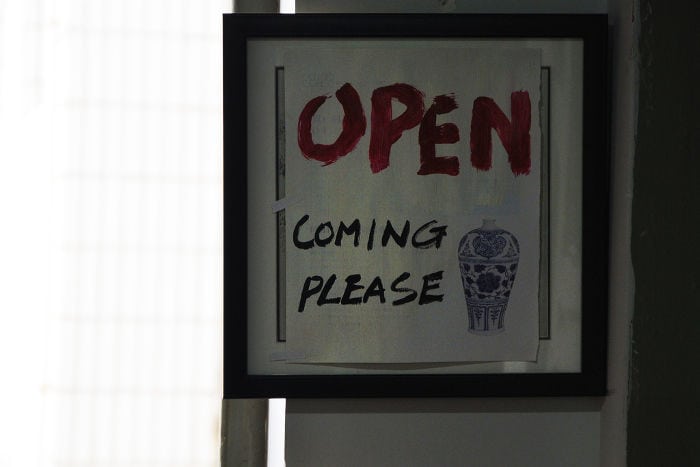 Speech defect?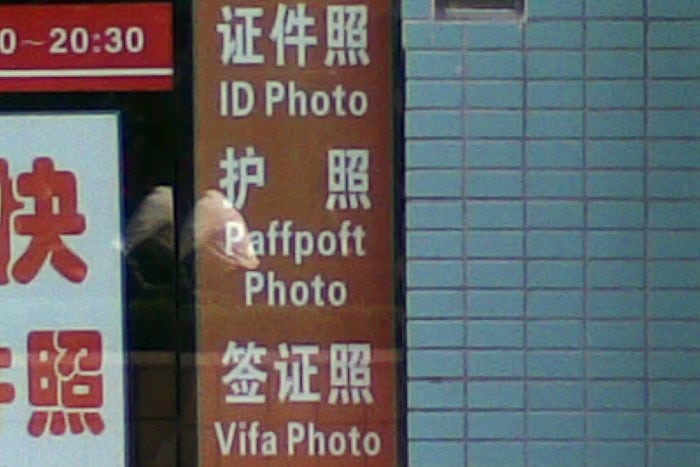 Pete Sampras?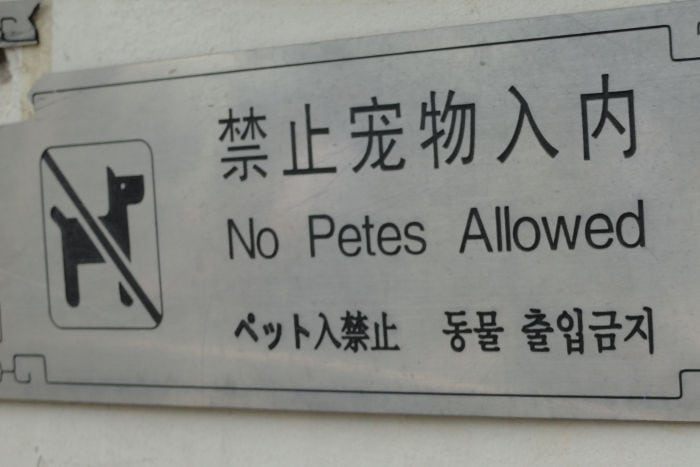 Health nuts… this was taken in Thailand, which explains everything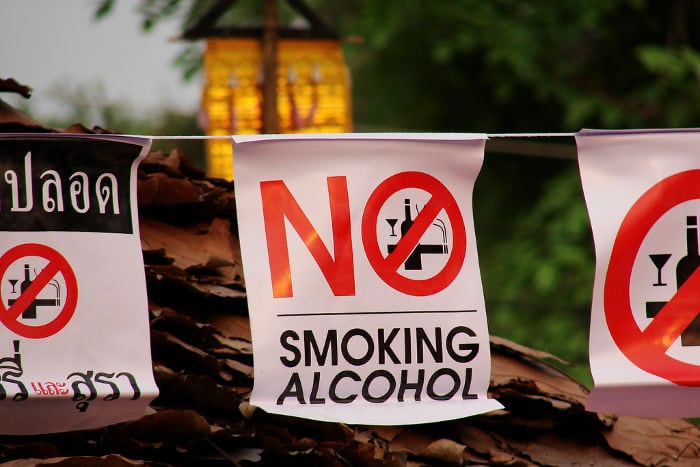 Who knows what the ingredients are for this strange juice…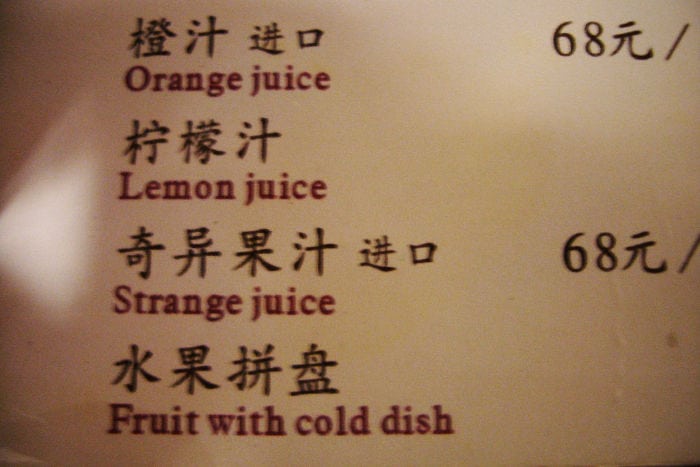 I agree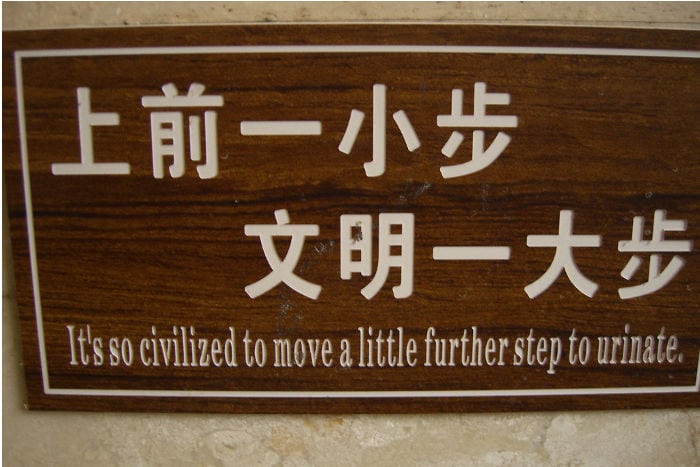 In search of the lost bathroom…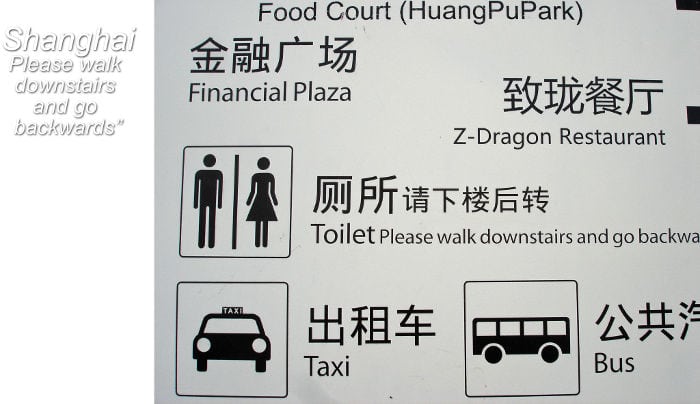 Do they have a problem with hunters or hardened leaf-eaters?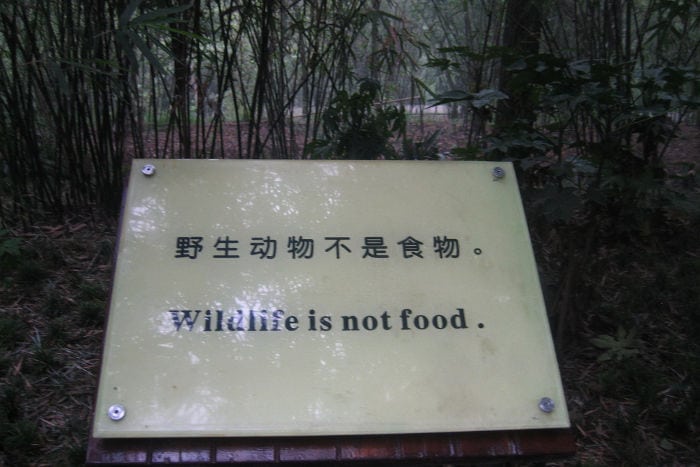 Last but not least… no words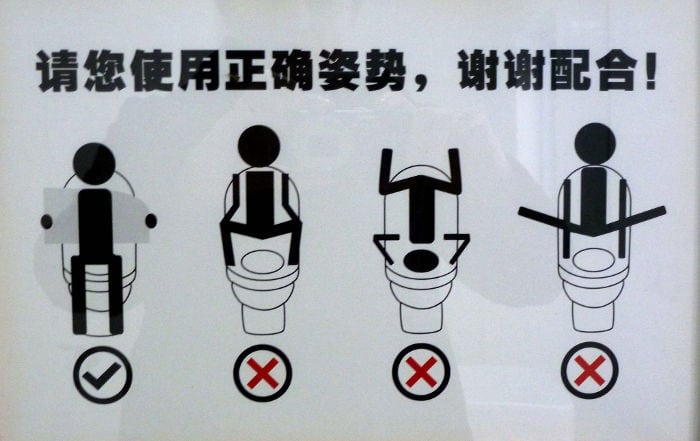 Photo Credits
[Photo Credits (Creative Commons License): www.flickr.com/photos/chinesegary/ (Urinate), www.flickr.com/photos/darkb4dawn/ (Open), www.flickr.com/photos/kenlee/ (Star F*ck), www.flickr.com/photos/jianghao1/ (Bombing Juice), www.flickr.com/photos/megoizzy/ (Derelict Bin, Mental Toy, Emergency Toilet), www.flickr.com/photos/borderlys/ (Naughty Family), www.flickr.com/photos/dexterperrin/ (Camera Horse), www.flickr.com/photos/megoizzy/ (No Jamming), www.flickr.com/photos/atlai/ (Semen), www.flickr.com/photos/nightcats/ (Walk Downstairs), www.flickr.com/photos/dexterperrin/ (wildlife), www.flickr.com/photos/dominiqueb/ (Please Don't Bomb), www.flickr.com/photos/[email protected]/ (Cunt Examination), www.flickr.com/photos/chijs/ (Paffpoft Photo), www.flickr.com/photos/kafka4prez/ (Being Civilized),www.flickr.com/photos/togawanderings/ (Getting Off), www.flickr.com/photos/mastababa/ (No Smoking Alcohol), www.flickr.com/photos/qilin/ (Strange Juice), www.flickr.com/photos/gregorytaylor/ (Jump of The Cliff), www.flickr.com/photos/qilin/ (Old Weak), www.flickr.com/photos/[email protected]/ (Head in the Water), www.flickr.com/photos/haglundt/ (Deformity)]