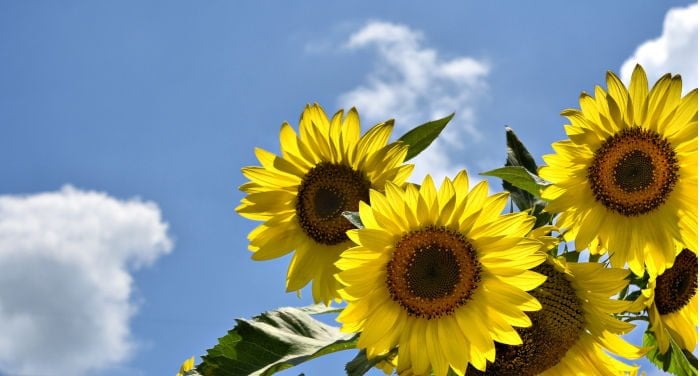 We've received and publish this article written by Olimpia Ciccotelli
Her life
Zhang Yueran 张悦然 is a contemporary author who in spite of her age (37 this year) can boast a literary career spanning over two decades. She was born in 1982 in Jinan 济南, capital of Shandong Province 山东.
Daughter of a college literary professor, she has a well stocked family library and her house is often frequented by writers, colleagues and her father's friends. For this reason, since she was little she has been in contact with and absorbed national literature.
She started writing at the age of fourteen, publishing her first works in magazines like Shanghai wenxue 上海文学 (Shanghai Literature), Qingnian sixiangjia 青年思想家 (Young thinkers) and Renmin wenxue 人民文学 (Popular literature).
In 2001 she won first prize at the third edition of the young writers competition Xin Gainian (New Concept Writing) and, thanks to this visibility, her stories were gathered and published by the publishing house Zuojia Chubanshe.
Initially, the author considered writing just a pastime and decided to study computer science, thinking that it would give her a more well-paying career. At nineteen years old she got a government scholarship in Singapore and left China for a year.
Here she was hired as a special collaborator for the morning daily Xinjiapo lianhe zaobao 新加坡联合早报 (League of Singapore) and, in this way she began fully dedicating herself to writing, starting her writing career and saying goodbye to computer studies.
Acclaimed by critics as a "child prodigy" and as one of the most influential young writers in China, Zhang Yueran is a very prolific author, gaining much editorial and critical success. In 2002, the web site for the magazine Mengya (Shoots) nominated her "most talented writer" and "most popular writer of the year".
That same year, Zhang Yueran came in second at the fifth edition of the University of Singapore competition and won second prize at the first edition of the Shanghai Wenxue short story competition.
She has also won: the "Most promising new talent" prize by the Chinese Press (2005), the "Spring Literature" Prize (2006) and the "Mao-Tai Cup" People's Literature Prize (2008) with "Yueyuan zhi ye ji qita" 月圆之夜及其他 (Night of the Full Moon and Other Stories).
In 2007 she became part of the Chinese Writers Association and in 2012 she was listed in the magazine Lianhe Wenxue 联合文学 (Unitas) as one of the best twenty writers under forty years old.
In 2016, she was defined as a "leader of Chinese youth in 2016" by the weekly Nanfang renwu zhoukan 南方人物周刊 (Southern People's Weekly); in December 2017, she won the Wang Cengqi Prize in the short story category with "Daqiao Xiaoqiao" 大乔小乔 (Daqiao Xiaoqiao), a work which in 2018 went to the finals in the short story category at the third edition of the Young Chinese Writers competition.
Since 2008 she is head editor of the young adult magazine Li 鲤-Newriting (Carpa-New writing).
Zhang Yueran got her doctorate in classic Chinese literature at Renmin University where she currently teaches and is part of the department of literary studies.
Today, she is seen by Chinese literary critics as the diamond point of the generation of young writers born in the Eighties (balinghou 八零后), who represent the future of Chinese contemporary literature who increasingly attract more attention outside of national borders.
Her most representative works
葵花走失在1890 (Kuihua zoushi zai 1890) "Sunflowers Got Lost in 1890" – 2003
This is her first collection of short stories in which Zhang Yueran sketches a world made of complex imagery and metaphors such as sunflowers, black cats, a clown, a drop of will, and red shoes that frequently return in later works.
Each of these stories represents the writer's childhood memories that gave birth to her obsessions, adolescent complexes and a way to find comfort when her young dreams collapsed.
十爱 (Shi ai) "Ten Love Stories" – 2004
In this collection of short stories, Zhang Yueran takes on the theme of love where sweet heroines experience passionate loves with violent implications. The stories are filled with violence, murders and blood where the writer explores the dramatic implications of love through her "cold and perverse" style, specifically the description of brutal acts and bloody scenes with a popular and elegant style.
樱桃之远 (Yingtao zhi yuan) "Cherry Story" – 2004
The Distance of the Cherries is her first novel as well as the work that guaranteed her fame, thanks too to the promotion on the part of her publishing house, Chunfeng Wenyi Chubanshe.
This piece is about two young girls growing up (Duan Wanwan and Duan Xiaomu) who go from enemies to best friends by facing themes like friendship, love, survival and death together.
水仙已乘鲤鱼去 (Shuixian yi cheng liyu qu) "Narcissus" – 2005
In this novel, Zhang Yueran narrates the life of the beautiful Jing who, like Narcissus in Greek mythology, is totally centered on herself and does not want to accept the outside world.
The girls suffers from bulimia and tries to fill the void of affection left by her biological father with food, and at the same time nurtures a secret love for her adoptive father Lu Yihan.
誓鸟 (Shi niao) "Birds of Swear" – 2006
With her third novel Zhang Yueran won the Best Saga Novel in 2006. Set during the time of the famous Chinese explorer Zheng He (Ming Dynasty), it narrates the story through the eyes of the protagonist (this time a young man, Xiao Xing) who has a crush on his adoptive mother Chun Chi who has lost her memory.
茧 (Jian) "The Cocoon" – 2016
The Cocoon is the latest novel she's published and is defined by Asia Weekly as one of the "ten best books of 2016". It is a historical novel that tells the story of two childhood friends meeting after eighteen years of separation, Li Jiaqi and Cheng Gong.
At her grandfather's deathbed, the two retrace their history together, that of their parents and grandparents until facing the secret that ties their families together: a crime committed during the Cultural Revolution at the Jinan University of Medicine.
Biography
Olimpia Ciccotelli was born in Abruzzo, is an avid reader enamored by Asia and aspiring Sinologist. She is currently a translator splitting her time between China and Italy. You can find her on Linkedin.
Photo Credits:

Sunflowers by Karsun Designs