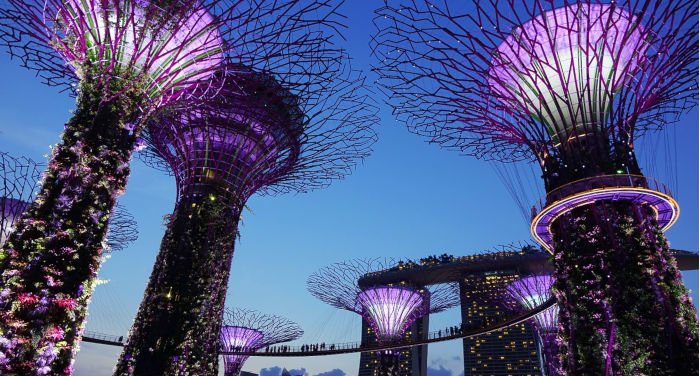 Singapore is one of the most developed and well-functioning states in the world. It's not strange that numerous foreigners wish to relocate here to study or pursue career goals.
Many foreigners who move to Singapore never look back and decide to stay here for years, not rarely over a lifetime. What makes this small nation stand out is its multicultural environment, cultural heritage, and ease of doing business. Quality of life is high and the food amazing.
Having said that, Singapore has some notable pros and cons if you plan to study Chinese there. In this article, we review what the main benefits and drawbacks are. I will also list universities and private schools that offer programs and courses in Chinese and how much it costs.
The cons of studying Mandarin in Singapore
It's multinational and many people speak English
Singapore is not the preferred choice among many foreigners who wish to study Chinese in Asia. There are a few simple reasons for that. First of all, Singapore is a multinational country where most people speak English. That might also bring some benefits, of course, as it will be easier for you to get around in the beginning, if you're a complete beginner.
Even if you'll have opportunities to speak Chinese daily, it will most likely be more limited compared to living in Taiwan or mainland China.
They sometimes speak varieties of Chinese
Around 74% of the Singaporean population is ethnic Chinese and most people can communicate in Mandarin. But, they also tend to speak Chinese dialects and varieties, such as Cantonese, Hokkien, Hakka, and Hainanese. Thus, you might not improve your listening skills while hanging around local areas and food markets.
It's expensive to live there
I also want to add that Singapore is one of the most expensive nations to live in, not only in Asia but in the world. Numbeo has created an index where you can see the different costs for rent, food, utilities, and leisure. As you can see, the costs are high, which is not strange, as Singapore is a commercial hub with low taxes that cater to many expats.
If you have a restricted budget and don't want to live sparsely while studying, I would recommend you to go to mainland China or Taiwan.
Tuition fees are high
As mentioned, the tuition fees and enrollment requirements are higher as well compared to most schools in mainland China. There are plenty of major cities in mainland that are significantly cheaper, like Chengdu, where you'll also have more opportunities to speak Chinese while interacting with the locals.
As such, Singapore is not the most optimal to study Chinese unless you want to live a comfortable life, have the finances to do so, and perhaps want to pursue a career in Singapore at a later stage.
The pros of studying Mandarin in Singapore
A great majority are ethnic Chinese
Even if it's more difficult to speak Chinese in your daily life compared to mainland China and Taiwan, it doesn't mean that it's impossible. As mentioned, more than 74% of the Singaporeans are ethnic Chinese and most of them can speak Mandarin.
If they're willing to help you with your studies and talk Mandarin with you, then it's totally fine. You might need to tell them so upfront as they'll most likely speak English with you at the start.
Many Mainland Chinese and Taiwanese live in Singapore
Many professionals and students are coming from mainland China and Taiwan that live in Singapore. Thus, you can participate in extracurricular activities and events where you get the chance to meet Chinese native speakers.
If you go to Chinatown or areas with a great density of mainland Chinese, you'll easily come across people who are more than willing to speak Chinese with you. Some foreign workers, especially in ChinaTown, cannot even speak English.
That said, you'll also come across many Singaporeans who are keen to speak Chinese with you as they find it interesting that foreigners learn the language. And they use it in their daily life.
High quality of life
One of the main benefits of studying Chinese in Singapore is that your quality of life is high and you'll not need to deal with the pollution and censorship in mainland China. It can be a hassle, I know. Singapore is well-known for being safe with low crime-rates, unprovoked violence, theft, and pickpockets are rarely heard of.
Of course, Taiwan is also a great place to study Chinese, but from my point of view, it doesn't offer a vibrant atmosphere as Singapore. I find Singapore more interesting with its international and multicultural society. Its geographical position makes it easier traveling to many different around Asia.
Career opportunities
There are far more career opportunities in Singapore as it doesn't only serve as the financial center of Southeast Asia, but has a strong technology-industry and far ahead of many countries in terms of technological development.
If you're looking to work in Singapore at a later stage, it can be a great choice to dip your toes first by studying Chinese and later pursue other studies or look for jobs. You might even come to Singapore as part of a family or partner. If you're interested in studying Chinese, don't hesitate to enroll in a local school.
Private Schools in Singapore
Note: Although we only accept schools that have a good reputation, this list of private schools is a sponsored listing:
LTL Mandarin School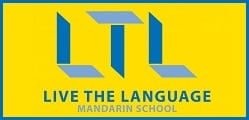 LTL Mandarin School is a Chinese school for foreigners, with schools in Beijing, Shanghai, Chengde, Taipei, Beihai and now Xi'an. LTL was created to ensure students a completely immersive experience into the Chinese language and culture. With a wide range of study programs, the school offers each student the opportunity to achieve their goals through lessons in small groups, individual, business Chinese lessons, internships, school trips, high school programs, preparation courses for HSK and more. LTL is also one of the centers authorized by HSK and monthly offers the possibility to take the exams from the 1st to the 6th level.
Universities for studying Chinese in Singapore
If you plan to study Chinese at one of Singapore's universities, I've listed some of the best options below. The universities are some of the most prestigious, not only in Singapore but in the world.
National University of Singapore (NUS)
NUS is an autonomous university that was founded in 1905, it is the oldest university in Singapore.
According to the 2020 QS World University Rankings, NUS was the best university in Asia Pacific and placed 11th globally, which is self-explanatory. With around 36,000 students, it is also one of the most international universities in the world.
NUS has many faculties and schools such as Business, Dentistry, Science, Law, Medicine, Engineering, and Arts. The facilities are both traditional and modern, depending on where you study.
Having said that, NUS doesn't offer courses in the Chinese language. You need to enroll in one of it's undergraduate programs:
Bachelor of Arts
Bachelor of Arts (Honours) in Chinese Studies
Minor in Chinese Language
Being one of the best schools in the world, the requirements to enroll are significantly tougher compared to schools in China, for example, Fudan University in Shanghai. Non-native speakers must provide TOEFL or IELTS results with any of the following minimum TOEFL score:
85 for the internet-based test (with a minimum score of 22 for the writing section); or
580 for the paper-based test; or
237 for the computer-based test
An IELTS result of 6.0 is also okay.
Tuition fees
Students with non-subsidised fees need to pay 36,800 SGD (26,666 USD) per year, which is indeed in the higher price segment. By comparison, students in China usually pay as little as 10,000 RMB (1,428 USD) per semester, but these are not undergraduate programs, but courses.
Nanyang Technological University (NTU)
NTU is one of the best universities in the world for engineering disciplines. It was founded in 1981 and is the second biggest university, having around 33,000 students.
Together with NUS, it was ranked number 11th in the 2020 QS World University Rankings.
Thus, Both NTU and NUS hold the position as the best universities in Asia Pacific.
The main colleges and institutes found at NTU are:
Nanyang Business School
College of Humanities, Arts, and Social Sciences
College of Engineering
College of Science
Lee Kong Chian School of Medicine
Interdisciplinary Graduate School
Autonomous Institutes
What makes NTU a better choice than NUS is that they offer a daily Chinese language – HSK program and where you receive a Certificate of Attainment if you manage to pass the course. To pass the course, you need to:
Achieve an attendance rate of at least 70%
Pass post-course tests by the stipulated deadlines
Participated in post-course surveys
If you have a minimum attendance rate of 50% per course and don't meet the other criteria, you'll only get a Certificate of Participation. The course is divided into three classes: Basic, Intermediate, and Advanced.
Tuition fees
There are 14 levels in total (30 hours and 10 lessons per level) and where each level cost between 600 – 640 SGD (435 – 463 USD).
As you can see, it's significantly cheaper compared to NUS and if you take all the levels you only need to pay around 8,700 SGD (6,300 USD).
Other Chinese language courses offered by NTU are:
Chinese Phonetics (Hanyu Pinyin) Programme
Professional Chinese in Finance and Accounting Programme
Business Chinese Programme
Get a free quote to study Chinese in Singapore
Do you want to study Mandarin in Singapore? Request a free quotation using the form below.
We will send your request to up to five reputable schools that offer courses in Singapore.