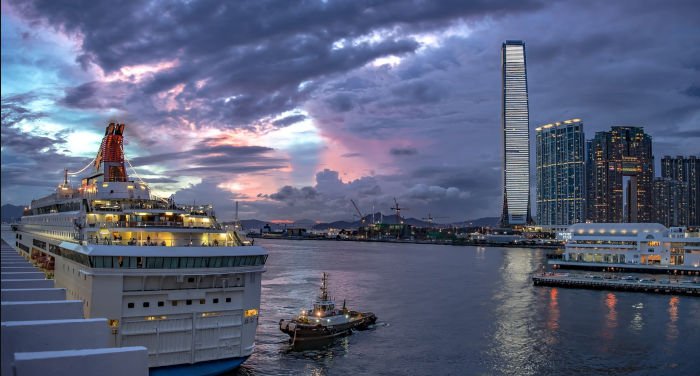 Job Searching Websites in Hong Kong – Index
Hong Kong attracts thousands of foreign job applicants every year who dream of relocating to this Asian financial hub and cultural melting-pot.
Might you live in Hong Kong or plan to relocate there, a great way of looking for new jobs is to upload your CV on job boards and apply for jobs online.
In this article, we list some of the biggest and most popular job search websites in Hong Kong. If you have any other recommendations, feel free to write a comment below to help our readers.
1. Monster.com.hk
Monster was founded in 1994 and has become one of the biggest job portals in the world. Having as many as 4,000 employees, Monster has expanded rapidly in the past years and offers services in more than 40 countries worldwide.
In addition to helping job seekers with job searches, Monster also provide valuable services such as:
Resume services
Career management
Interview tips
Salary negotiations
Others
What makes this website interesting is that you can filter your searches as follows:
Jobs by skills
Jobs by function
Jobs by industry
Jobs for women
Contract jobs
If you're serious about your job search in Hong Kong, you should give this website a try.
Summary:
Founded: 1999
Countries: More than 40
Services: Job search, resume writing, interview tips, others
Website: Click here
2. Indeed.hk
Founded in 2008, Indeed is an American-based search engine that is available in several Asian countries and regions, including Hong Kong. The design and layout is neat and simple, at the same time, job seekers can use plenty of functions.
Indeed also has an application that you can download on Google Play and in Apple Store, giving you easy access to apply for jobs when you're on the go. The application has received thousands of reviews and with a rating above 4.5/5.0.
Indeed also allows users to rate companies they worked for and you can see the companies that are most popular. Besides, you can filter jobs according to your preferred job type, salary requirements, company, location, and more.
Another benefit of using the site is that you can get salary insights. The website has more than 600 million recorded and with charts displaying average and median salaries.
Summary:
Founded: 2008
Countries: More than 60
Services: Job search, salary insights, company reviews, others
Website: Click here
3. Glassdoor.com.hk
Glassdoor is one of the biggest job portals in the world and was founded in 2008. Nowadays, Glassdoor belongs to the Recruit Holdings' HR Technology business segment, with its head office in California. The company has around 90,000 professionals operating from dozens of countries worldwide.
The numbers speak for Glassdoor as being one of the biggest job portals worldwide:
12 million job listings
55 million reviews, salaries & insights
60 million unique monthly visitors
1 million employers
Compared to some of the other websites listed, Glassdoor has a modern and colorful design. Users have access to plenty of functions and features, including salary calculators, interview tips, company reviews, and more.
Besides, you can follow companies, write reviews, set up job alerts, and add your salary requirements. Thus, it's easier and time-saving when looking for jobs.
Summary:
Founded: 2008
Countries: Unknown
Services: Job search, salary insights, company reviews, others
Website: Click here
4. LinkedIn
LinkedIn is the biggest social business network in the world and started to get much attention around 2010. It was founded in 2002 and allows users to apply for jobs, connect with other business professionals, read articles, and attend courses.
LinkedIn is different in the sense that you can connect with both recruiters and hiring managers in some of the most popular companies in countries where you intend to apply for jobs. As such, you can socialize online and build up a wide network before you even take the step of moving to Hong Kong.
Recently, the website has introduced a function referred to as "Easy-Apply" so that you can apply for jobs with just a click. Other websites have started to introduce similar functions. We all know how time-consuming it can be to fill in your personal information and experience on company websites. And don't mention cover letters.
Yet, it can be beneficial to apply for jobs the traditional way and to include a cover letter as these job openings have fewer applicants and the company will deem you more serious.
LinkedIn Premium
LinkedIn offers premium membership where you can:
See who's viewed your profile
See Applicant Insights
Get access to courses
Get monthly InMails
For example, the premium version will allow you to find open roles that better suit your skills, experience, salary expectations, and education.
The membership starts from USD 299 per month.
Summary:
Founded: 2002
Countries: Worldwide
Services: Job search, social platform, articles, others
Website: Click here
5. JobsDB
JobsDB is a smaller job portal compared to many of the other websites listed and available in Hong Kong, Indonesia, Thailand, and Singapore. Here, job seekers can browse jobs, post resumes, get job alerts, and career insights.
Most job posts are in English and also show the salary range, which is not always the case on other websites. Besides, you can use a filter to find jobs in specific districts and locations, such as Central & Western Area, Kowloon City area, and more.
Summary:
Founded: Unknown
Countries and regions: Hong Kong, Indonesia, Singapore, Thailand
Services: Job search
Website: Click here
6. Robert Walters
Robert Walters is a recruitment agency that was founded by Robert Walters in London in 1985. In the past years, the company has grown fast and opened offices in various countries, including Vietnam, Germany, Singapore, and more.
A benefit of using Robert Walters is that they list managerial positions or above with salaries that are in the higher segment. Thus, it can make sense to use this website if you look for expat jobs and good benefits.
In addition to offering recruitment services and having a job board, Robert Walters issues yearly salary surveys for companies and individuals. This makes it easier for you to know how much you should ask for during an interview.
Summary:
Founded: 1985
Countries: Worldwide
Services: Recruitment agency, job portal, others
Website: Click here
7. Michael Page
Michael Page was founded in 1976 and is one of the main competitors of Robert Walters that we explained above. They have 140 offices in 36 countries and thousands of employees. The same as it goes with Robert Walters, Michael Page primarily help qualified and experienced foreign professionals to find jobs in industries like:
Banking & Finance
Digital Industry
Accounting
Healthcare
Legal
Human Resources
Michael Page also offers various services such as management advice, career advice, and market insights. I also recommend you to add recruitment consultants that work for companies like Robert Walters and Michael Page on LinkedIn and explain about your needs.
You can also submit your CV on their websites.
Summary:
Founded: 1976
Countries: Worldwide
Services: Recruitment agency, job portal, others
Website: Click here
8. Careerjet.hk
Careerjet is a job search engine, making it easier for job applicants looking for jobs as it maps job offerings on the internet. The jobs are later presented on their website.
Their job search engine network covers more than 90 countries with separate interfaces that are translated into 28 languages.
Careerjet scans more than 58,000 websites every day and you can find jobs in dozens of industries. In just one search, you can see 25,244,756 jobs at the moment I am writing this article.
Summary:
Founded: Unknown
Countries: Worldwide
Services: Job portal
Website: Click here
Grabjobs
Grabjobs is a recruitment solution that automates sourcing, screening and interviewing of candidates. With over 5,000 companies using the job platform, it's becoming a popular choice amongst job-seekers.
Grabjobs offers automatically generated profiles and fast applications for new jobs with the automated chat-bot pre-screening interviews. Subsequently, shortlisted candidates will then have an interview with the employer scheduled for them.
Photo Credits: Photo by bluelightpictures on Pixabay